Stories
Indian Semiconductor Companies Are Expanding Their Candidates Data Collection.
Chip design, EDA, ASIC, Verilog embedded software, and other talents are in demand, according to HR directors at semiconductor businesses. Domain-specific expertise in 5G, wireless technologies, quantum computing, the Internet of Things, cloud computing, and data management is also essential.
India Semiconductor Mission gains momentum in the nation. Semiconductor businesses are placing more emphasis on developing talent. Companies are intensifying their efforts to not only develop expertise in the sector but also hire for key roles as India positions itself to become the next global semiconductor manufacturing powerhouse.
Companies including AMD, Analogue Devices, Texas Instruments, and Samsung, Semiconductor India Research are offering chances for mentoring and cooperation, as well as upskill programs and university alliances.
Chip design, EDA, ASIC, Verilog embedded software, and other talents are in demand, according to HR directors at semiconductor businesses. Domain-specific expertise in 5G, wireless technologies, quantum computing, the Internet of Things, cloud computing, and data management is also essential.
The semiconductor industry in India is predicted to grow by more than doubling between 2021 and 2026 to reach $64 billion, according to a forecast by the India Electronics and Semiconductor Association.
According to Fathima Farouk, HR head at AMD India, engineers with experience in cutting-edge technologies like machine learning, AI, and data analytics are urgently needed. These specialized skill sets are all in short supply.
"We are seeking engineers with experience in ML and AI. To assist with the development of our next-generation products, we are also searching for positions in conventional fields, including software engineering, firmware design, SoC design, systems and platform engineering, FPGA design verification, and CAD, DSP, and memory design engineers.
This year, in February, the AICTE unveiled the curriculum for two courses B.Tech in Electronics (VLSI design and technology) and Certificate in IC Manufacturing, as a crucial first step in developing talent for the semiconductor sector. With the help of collaborative possibilities, mentoring programs, and continual education Analogue Devices is developing talent. The young professionals' network promotes the growth and development of early-career in employees while working to retain up-and-coming talent.
According to Srinivas Prasad, senior director and site head of Analog Devices Bangalore, "In the post-pandemic period, the introduction of automation, control, and data analytics across businesses has increased the demand for digital skills across industries."
Engineers from various departments get together to learn and exchange ideas at Samsung Semiconductor India Research. Young and seasoned engineers are both given the freedom by the firm to continue their education while still working. Shivendra Srivastava, head of the personnel group, stated, "We have partnerships with colleges like IIIT Bangalore and IISC where our engineers may choose for MS research and Ph.D. studies.
The business also has several programs for senior leadership development. To assist business units that produce products ranging from small wearables to major electronic appliances, it is hiring for both the hardware and software domains in the semiconductor industry. Businesses are putting a lot of effort into developing new talent on campuses.
Through its Anveshan program, Analogue Devices offers university students a platform for creating or prototyping whole-system ideas. According to Prasad, the approach has aided in the early identification of critical talent and the provision of the necessary mentoring for their projects. In a collaborative effort with IIT Madras, Texas Instruments has launched a program for research associates in analog and mixed-signal VLSI design. Participants in the training concentrate on pertinent business challenges and have the opportunity to intern at the company.
According to Arindam Chatterjee, HR leader at Texas Instruments, "Given that the semiconductor sector is developing in the nation, catalyzed by several favorable government regulations, I expect that we will start to observe and motivate professional and focused workforce entering the area."
Having Skilled Workers in Semiconductor Manufacturing Is India's Secret to Being a Global Semiconductor Hub
According to reports, there are 10,000 open positions in the USA alone, which represents a significant skills gap for the global semiconductor industry. According to the same study, the industry will require more than one million skilled workers by 2025 to fulfill the growing demand for semiconductors.
In the upcoming years, this shortfall is anticipated to worsen as semiconductor demand rises. India has the potential to become a talent powerhouse in the semiconductor sector because of its large population of over 1.3 billion people and excellent educational system, which would help to alleviate the severe talent shortage there. India must concentrate on developing the appropriate skills and capacities to achieve this.
India is home to over 200 semiconductor design and embedded software firms, according to a report by the India Brand Equity Foundation (IBEF). Meeting the nation's growing demand for semiconductors can be difficult, which highlights the urgent need to expand the pool of qualified labor available to support the sector.
All businesses benefit from skilled labor to create and develop new goods, enhance production procedures, and guarantee quality control. Having a skilled workforce may also help businesses innovative and stay competitive. According to an experts estimate, India would require around 1.5 million qualified professionals for the semiconductor sector by 2026–2027. Compared to projections, the nation currently has a substantially smaller pool of competent workers.
In a broader sense, this category is essential for the growth of various important industries, including, to mention a few, electronics, AI/ML, telecommunications, space, defense, and aerospace, as well as automotive.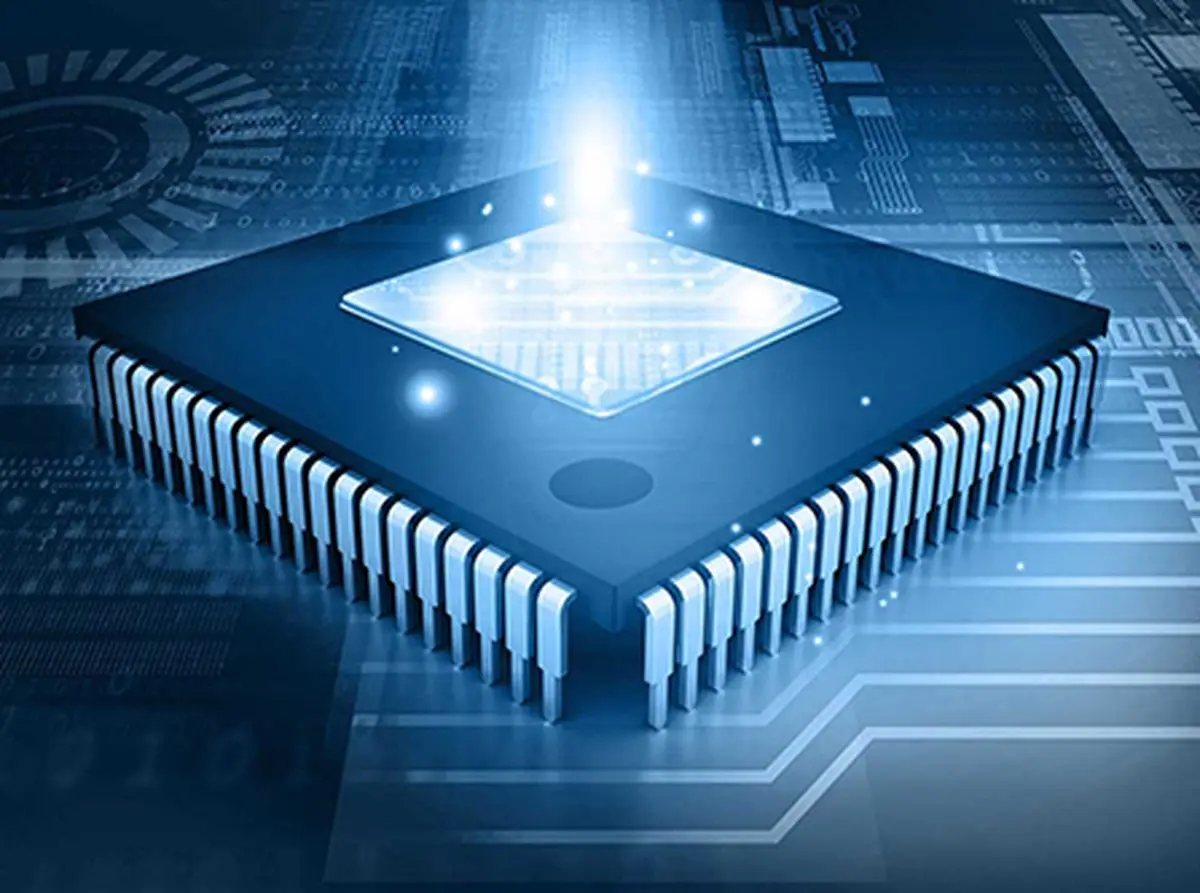 The Indian semiconductor industry, which was estimated to be valued at about $23.2 billion in 2021, is anticipated to increase to $80.3 billion by the year 2028, rising at a CAGR of 17.10% during the forecast period.
In line with this, it is anticipated that the global market for semiconductors will expand between 2021 and 2028 at a CAGR of 6.7%. It is noteworthy that the semiconductor sector, with a market value of $527.88 billion in 2021, is a significant Sector in the world economy.
The government has taken several actions with the necessary policy interventions because it recognizes the importance of the semiconductor sector. The "Make in India" project, started by the government in 2014, intends to encourage manufacturing in India and turn it into a hub for global manufacturing.
To encourage semiconductor manufacturing in India, the government has sponsored several programs. A ground-breaking effort is the Production Linked Incentive (PLI) plan for the electronics industry, which contains a $1.7 billion incentive package for businesses that establish semiconductor manufacturing facilities in India.
Moreover, supporting activities in this area include the Design Linked Incentive (DLI), different schemes, such as Chips to Startup (C2S), and the Strategy for Promotion of Electronic Components and Semiconductors (SPECS). The government has also started several initiatives to create a labor force with the necessary skills to support the semiconductor industry of the future. As AICTE just changed the curriculum, the industry must now make contributions in this area and develop the talent pool for the future.
India must create a robust ecosystem for the semiconductor sector that includes supply chain management in addition to design and production capabilities. The government is making many efforts to close this gap, but more must be done to develop a highly qualified workforce to support the expansion of the semiconductor sector.
Taiwan has been successful in developing a professional semiconductor workforce. Similar to South Korea, it has made significant investments in STEM education and has set up research facilities to create new technology.
Due to South Korea's robust talent base, several international semiconductor companies have established operations there. By constructing research facilities, collaborating with institutions, and making investments in its educational system, Singapore has also concentrated on expanding its talent pool. These concepts and best practices may also be incorporated into overarching policy in our surroundings. The government has started several programs to advance engineers' and business people's abilities.
The Skills Acquisition and Knowledge Awareness for Livelihood Promotion (SANKALP) project aims to teach around 10 million people in a range of industries, including the ESDM/semiconductor industry.
Providing training and education is only one aspect of developing a competent workforce. It also involves fostering an atmosphere that encourages innovation and entrepreneurship. The three pillars to make this reality are industry collaboration with academics, academia delivering a dynamic curriculum relevant to the demands of industry, and a supportive governmental environment and incentives to boost semiconductor manufacture in the country.
The business community must now take the initiative and work with academics to provide students with training and internship opportunities, invest in R&D to create new technologies and products, and finance student exchange programs in foreign foundries. To support the expansion of the semiconductor industry in India, the sector also has to concentrate on building a solid supply chain and production facilities.
The development of quality labor involves ongoing investment and work from the government, business, and academia together. In the future, skilled labor will be in high demand and will cost more. There is a chance that certain nation may prioritize their qualified workforce by creating a fictitious shortage of trained workers in this field.
India has unrivaled talent and is currently at a turning point in manufacturing in terms of volume and speed. It also possesses the intellect, desire, and capability to establish itself as a center for international semiconductors. Hence, it is essential to build a strong ecosystem for a trained workforce that is prepared for the future.
Edited by Prakriti Arora