Trends
Has in revenge India suspended the tourist visas of China in 2022?
In light of the recent pandemic, Shanghai has been under a lot of scrutinies for its handling of the situation. This has led to some tension between China and other countries, including India. Meanwhile, India has even suspended tourist visas for Chinese citizens in 2022 as a form of payback.
Recently it was confirmed by the International Air Transport Association (IATA) that Chinese citizens can no longer come to India on tourist visas. The IATA is a worldwide airline for a trade association, it's a global airline of consisting 290 members which represents approximately 117 countries, meanwhile, it includes over 80% of global air traffic. 
The decision to ban Chinese tourists from traveling to India is a shrewd reply from India to China. China is delaying the return of 20,000 Indian students who came to India due to covid-19. 
Also, it has been confirmed by IATA that permission to come to India will be allowed to nationals of Maldives and Bhutan, the Indian subcontinent, and Nepal, passengers who have permits issued by the Indian government, passengers with visas or an e-visas permitted by India, passenger who have card or booklet of Overseas Citizen of India (OCI), a passenger who have a card of Person of Indian Origin (PIO), and lastly passengers with a diplomatic passport. Also added that tourist visas with 10-year validity will not be applicable from now onwards.
Is banning tourist visas a tough lesson from the Indian government for China?
Recently, once again increasing cases of coronavirus were registered in China. On 17th March, the Ministry of External Affairs spokesperson Arindam Bagchi articulated that India coas Beijing to adopt a 'congenial stance' in the ongoing issue as the restriction put thousands of students' careers in the cast of darkness.
Meanwhile, China's Foreign Minister spoke that China is taking way forward steps into the matter and the favorable procedure for the return of foreign students for physical classes in the country is being under review. However, the spokesperson of MEA clarified that still no proper steps have been taken by the Chinese government and Indian students are waiting for permission from the government so that they can complete their courses soon.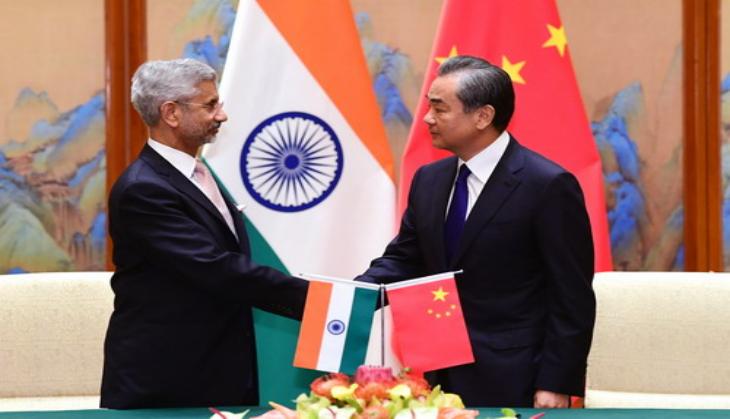 The last year at the Dushanbe meeting of the Shanghai Cooperation Organization, External Affairs Minister S. Jaishankar raised this issue in a meeting with the Chinese Foreign Minister Wang Yi. However, there was no reaction from China on this.
However, the Chinese government has allowed students from Thailand, Pakistan, and Sri Lanka to complete their studies, whereas thousands of Indian students are still waiting for their responses. Meanwhile, India has suspended tourist visas of Chinese nationals, analyzing the current trend with China.
Along with China, India bans tourist visas for UK and Canada 
Meanwhile, India has restricted the e-visas of citizens of the UK and Canada, although those citizens who are permitted by India will be able to visit and with recent updates, citizens of Japan and America are only permitted on tourist visas.
The tourist visas of India are not valid for 10 years. Also, information is given by IATA from time to time about citizens of which countries are allowed to go to which countries. According to the information released by India, it has been told that citizens of which countries cannot travel on e-visas in India.
A deadlock between India and China
The two countries have been engaged in a border dispute for many years, and tensions have been rising in recent months. Meanwhile, China has been increasingly aggressive in its territorial claims in the South China Sea, and India's move has been supportive of the countries in that region who are opposed to China's activities.
India gives a befitting reply to China on every issue from time to time. China is not understanding the power of India even in the lessons given by India on the antics done on the LAC in Eastern Ladakh. 
Meanwhile, the move of India that suspends the Chinese tourist visas has a minor impact on business in either china or India. On Sunday, Harris Liu, a member of the Chinese chamber of commerce in India shows affirmation the move of the Indian government over the ban on tourist visas. However, he added that the Indian government's move has a minor impact as well as the ongoing fight with the coronavirus has led to a significant drop in international travel by Chinese tourists. 
Meanwhile, currently, travelers from China to India have shown a downward trend as of now the coronavirus pandemic has surged the dearness along with the cost of a one-way ticket from China to India is more than $6,152.
On Sunday, in reaction to India's move the senior expert of the China tourism academy said to the Global Times that the ban on tourist visas is pointless as well as these days with the surge in coronavirus cases barely Chinese citizens travel to the Indian nation. Although, the citizens with official visas for business, employment, and diplomats are still allowed by the Indian government.
edited and proofread by nikita sharma