Trends
India's Exports To Reach About $770 Billion In FY23: According To MoS Commerce Patel
"We are focusing on ways to expand exports because India now holds close to 1.8% of the world commercial trade. It only makes up 4% of all service-related trade. To 10%, we want to raise it "said Patel.
According to Union Minister for State for Commerce and Industry Anupriya Patel, India's exports of goods and services will total close to USD 760-770 billion in the current fiscal year that ends in March. In the most recent fiscal year, the nation's exports of goods and services were USD 672 billion.
"We are focusing on ways to expand exports because India now holds close to 1.8% of the world commercial trade. It only makes up 4% of all service-related trade. To 10%, we want to raise it "said Patel. In the current fiscal year, which ends in March, India will export goods and services valued close to USD 760-770 billion, she noted.
"Last year, we produced items and services worth USD 672 billion (exports). This year, we plan to do USD 770 billion "The Federation of Indian Export Organizations' Sakthivel remarked. To realize Prime Minister Narendra Modi's goal of turning India into a worldwide manufacturing hub, the Sourcex India event aims to promote Indian brands in the global market, he added.
Indian Goods Services
International commerce has been crucial in helping India build a robust external industry throughout the years. The performance of exports in FY22 was commendable, and they increased to a record high. The government's efforts have culminated, which is one important component in the achievement of these aims. The tactics for promoting exports by creating goals and keeping track of them have changed recently.
As a result, merchandise exports in FY22 reached $422.0 billion, exceeding the $400 billion goal. Exports for FY22 showed significant growth in industries such as medicines, medications, electronics, engineering, organic and inorganic chemicals, gems, and jewelry. The world economy has improved in FY 23 compared to FY 22. The global economy experienced slower growth and recessionary effects in FY23 compared to FY22. As a result, these obstacles have affected international trade.
The government of India has set a $1 trillion goal for merchandise exports in 2027–2028 to grow the country's economy to $5 trillion. The government is starting a multi-pronged journey to reach these goals. Numerous measures are being carried out to promote exports. These programs are designed to support Indian exporters' medium- to long-term resilience. There are programs like the National Logistics Policy (NLP), Remission of Duties and Taxes on Exported Products (RoDTEP) scheme, Trade Infrastructure for Export Scheme (TIES), and PM Gati Shakti that aim to improve the export ecosystem and competitiveness.
The initiatives' goals are to lower internal logistics costs and provide Indian exports with a competitive edge overseas. India has started free trade agreements (FTA) with nations including the UAE, Australia, UK, Canada, EU, Israel, and GCC to address the demand gap. India can increase its access to the international market and open up chances for exports that are cost-competitive through these FTAs.
It is important to pay attention to the involvement of states in addition to central government attempts to increase exports. The long-term goals of the federal government must be improved and incorporated into state-level export programs. At the state level, it is crucial to regularly monitor the progress of variables including growth trends, infrastructure, and logistics facilities, the development of export action plans, the closing of trade index gaps, etc. For this, comprehensive procedures for strict trade monitoring should be created. The states can make better use of the FTA-generated prospects for expanded market access by developing target-defined policies.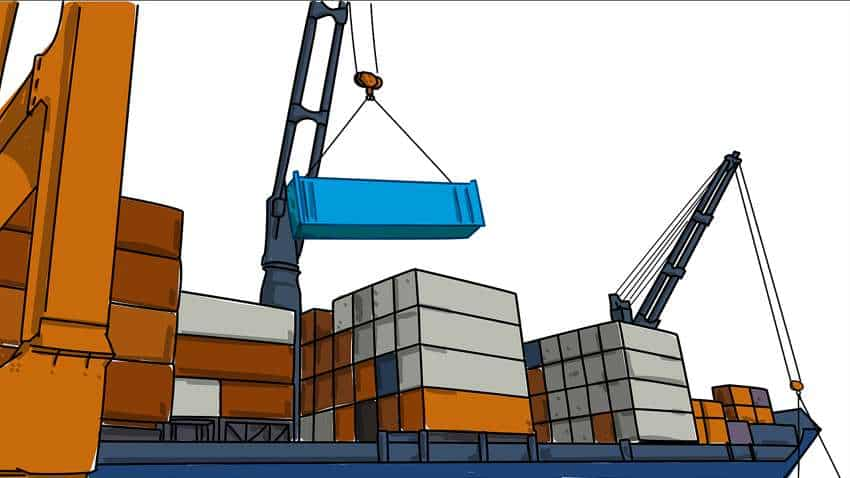 According to a WTO information note published on February 32, global commerce held up well in 2022 and performed better than expected. India's future priorities should be on keeping the export boom going. The future FTP framework will be on the lookout for this.
A SURGE IN INDIAN EXPORTS
India has exhibited impressive resistance to pandemic-related trade barriers, and in the fiscal year 2021–2022, exports reached unprecedented heights. When the nation recorded its highest-ever merchandise exports, FY2021–22 turned out to be a great one for Indian exporters. India's exports in FY2021-22 exceeded US$ 400 billion, a record for the nation and comfortably higher than the five-year average of US$ 300 billion before the coronavirus struck, thanks to the resurgent global economy following two quiet years of the Covid-19 epidemic.
The Ministry of Trade and Industry reports that during FY21–22, exports totaled $417 billion, or nearly $48 million every hour. The 2014-launched Make in India project has been essential in facilitating investments and fostering creativity, which has fueled overall development and elevated India to a significant hub for manufacturing, innovation, and design. This initiative's Foreign Direct Investment (FDI) policy aims to stimulate growth and support Indian exports. To boost Indian exports, the central government has approved 100% FDI through an automatic route in numerous sectors under the purview of this policy.
According to information provided by the Department of Commerce and Industry, India's exports increased to a record US$ 417 billion in FY2021-22 thanks to a booming market for petroleum products, engineering products, gems and jewelry, organic and inorganic chemicals, and other items. Thrilled by this accomplishment, the minister of commerce and industry declared his intention to export goods worth US$1 trillion by 2030.
India's Export Trends
India began opening its markets in 1990–1991 and since then, the country's exposure to foreign trade has grown exponentially, with exports rising by more than 16 times and imports by more than 19 times. Merchandise exports from India reached a new high of US$ 417 billion during the fiscal year FY 2021–22, according to data from the Ministry of Commerce and Industry. This represents a rise of 43.18% over the US$ 291.18 billion recorded in the prior fiscal year (FY 2020–21) and a rise of 33.33% over US$ 313.36 billion during FY 2019–20.
Significant exports
India's export patterns demonstrate that phases of accelerated export growth are nothing new. India's exports are known for their high rate of volatility, which makes their growth path episodic with clear transitions from slow growth to fast growth and vice versa. Dramatic variations in growth rates occur in tandem with the transition between highs and lows.
After two years of demand being suppressed due to the pandemic, India's exports gained greatly from the acceleration in the global economy. By enhancing India's competitiveness in the international markets, several PLI programs in a variety of industries—including mobile manufacturing, electrical and textile products, automobiles, and auto components—have improved domestic manufacturing and exports. Although it may take a few years for these incentives to fully manifest their benefits, they are already beginning to do so.
India's primary exports by sector include:
Exports of engineering goods totaled 7.8 billion dollars. This is mainly because the sector benefits from the many trade agreements India has with other nations. All MNC firms in India that produce pumps, tools, carbides, air compressors, engines, and generators are currently trading at all-time highs with increasing chances of moving production there. It is anticipated that the growth in steel, auto parts, medical gadgets, and India's Make in India initiative will continue.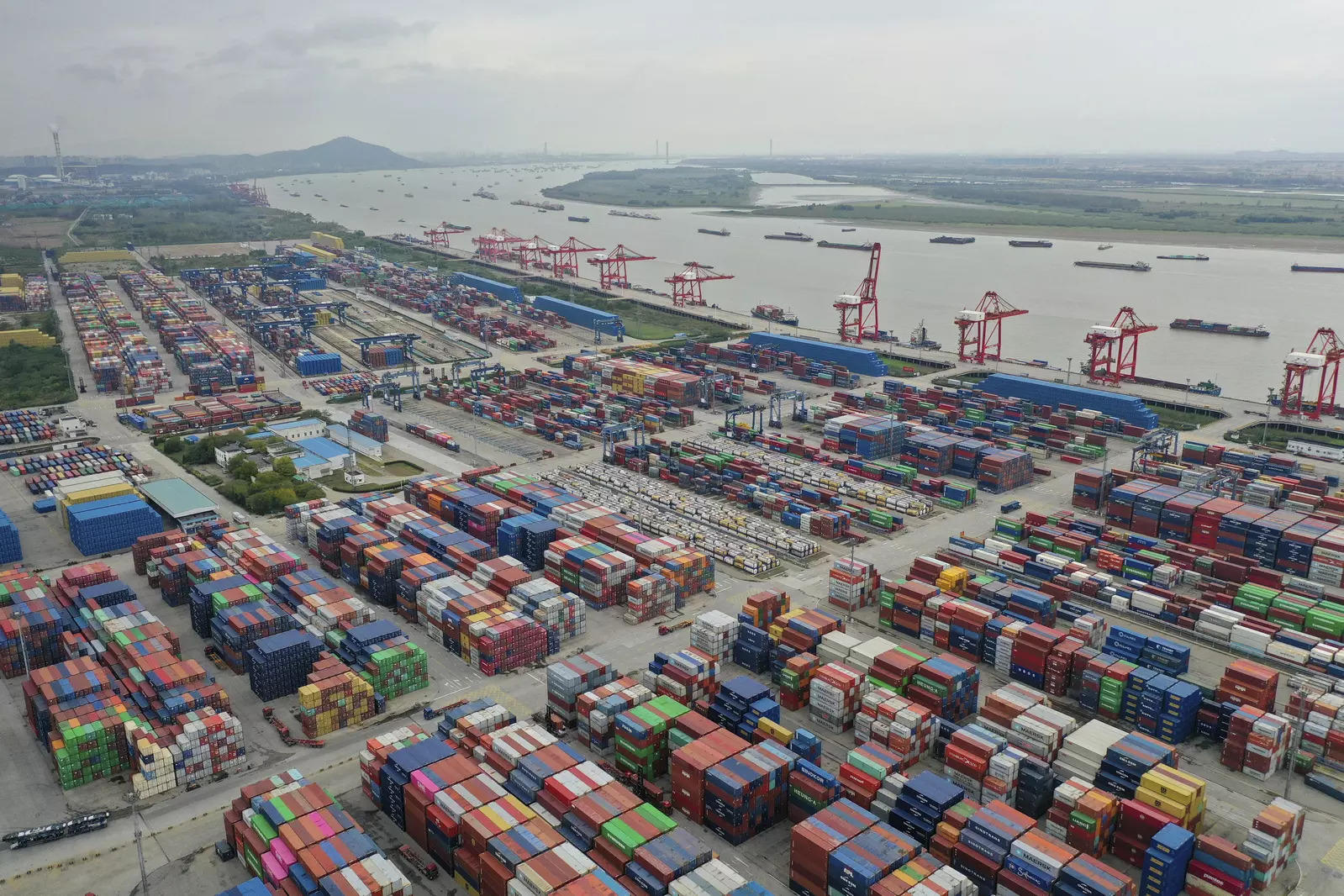 Gems and Jewelry: India exported gems and jewelry worth US$3.6 billion. The Emergency Credit Line Guarantee Scheme (ECLGS) has been extended for MSMEs, which make up 90% of the sector, and was one of the main focal areas for Indian exports. This sector is anticipated to grow even more as a result. The United States of America (USA), the United Arab Emirates (UAE), the United Kingdom (UK), Germany, Singapore, the Netherlands, and many other countries get the majority of India's gem and jewelry exports.

Agriculture exports were boosted by the government's efforts to meet the pandemic's increased demand for food on a worldwide scale. India exported rice the most among agricultural commodities, totaling US$ 0.7 billion. The government's various initiatives through the Agricultural and Processed Food Products Export Development Authority (APEDA), including the organization of B2B exhibitions in various nations and the investigation of new potential markets through targeted and all-encompassing marketing campaigns with the active participation of Indian Embassies, have been largely responsible for the increase in the export of agricultural and processed food products.
The expansion of Indian exports depends on free trade agreements (FTAs), which must be further tapped into. Thus, India's inclusion into global value chains (GVCs) is crucial. Rather than manufacturing a finished good at a lower average cost, GVCs provide the chance to interact with the most favorable segment of the value chain. More economic growth, employment opportunities, income generation, and tax revenue will result from this.
The Indian government has taken the initiative to provide a regulatory environment that supports globally competitive businesses. The Production Linked Incentive Scheme (PLIs), corporate tax rate cuts, labor law simplification, and a greater emphasis on human capital are just a few of the reform initiatives that have been launched to improve the export potential of the Indian economy. India's state governments must also take the initiative to establish the ideal business environment and infrastructure to increase exports holistically.
edited and proofread by nikita sharma