Trends
Top 10 Most Valuable Unicorns in Israel 2022
Top 10 Most Valuable Unicorns in Israel 2022
COVID-19 provided a significant boost, and Israel and the country became a production line for the number of unicorns rapidly reaching go with its IPO. Unicorn is a term used to describe any venture capital industry that is used to describe a private start-up company with a value of four $1 billion.
Israel is the one country with some of the most famous unicorns like Taboola, Gett, Monday.com and SimilarWeb. This country is considered to have the highest number of unicorns per capita. Some of the significant factors are considered the best start-up ecosystem this country has. Israel is the one country with all the essential elements of a business powerhouse market globally.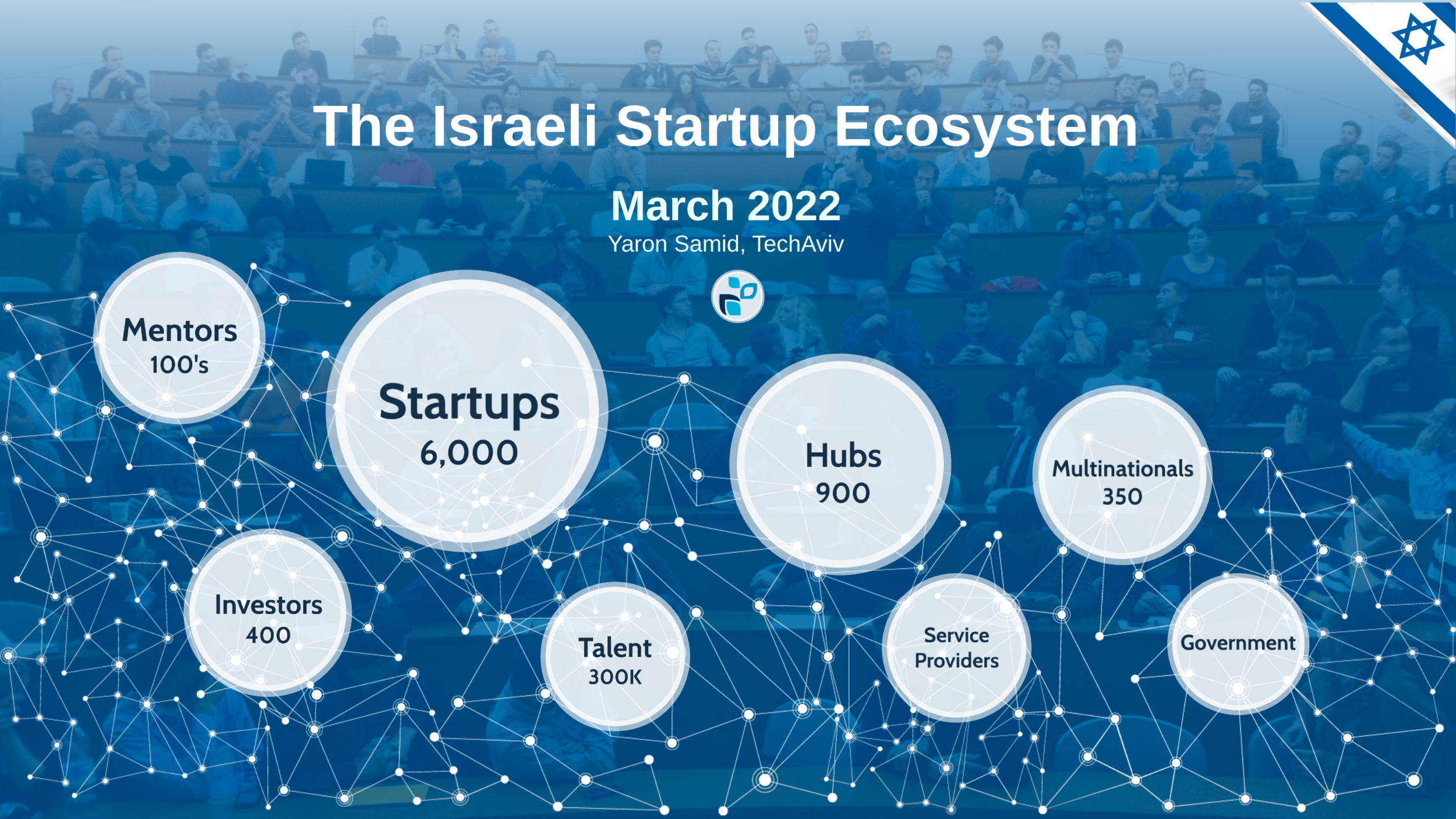 It has a tremendous entrepreneurial spirit, also called the country of very talented immigrants with their problem-solving and is considered very creative and not afraid of change.
Israel is a tiny and tightly–knit country where everyone knows everyone. Therefore, this has created an excellent environment for networking, building the ecosystem, and finding innovative strategies between unrelated companies or industries. It also creates a business environment that necessitates fast and global growth of the domestic market. And lastly, it has a virtuous cycle of economic interest.
As seeing the strength of the potential of Israeli businesses on the global stage, more the global brands and investment firms have established themselves. "The main ingredients that detected the growth of unicorns in Israel other creativity that is part of the country's DNA and the focus on foreign markets," stated Boaz Grinvald, the CEO of Revue. The reason that the country and its people are so rich is not that they return the resources of the population.
Still, the government is known to be a rich part because they always find the best way they look on the brighter side or the other large markets to see where they can succeed. The company is in Israel, growing very fast and cheaper than ever before, and there is an abundance of capital, including the new Israeli growth–stage venture capital firms.
It focuses more on creative thinking, which is always combined with the innovative business sectors that have emerged in the country. The companies of Israel in height – except industry, I am cheering and established in their technology and products for the long term. According to Dror Davidoff, the co-founder and CEO of Aqua Security, the country has been witnessing more mature investors in recent years.
Several successful companies with my founders from Israel and worth more than $1 billion are coming in. Let's see each of those companies in detail mentioned below.
1.  Wiz
It is a platform that offers the security intelligence for cloud infrastructure services like EWS, Google cloud and Azure. With this platform, you can build and run in the cloud. Most organizations of all sizes of industries use this to quickly identify and remove the most in AWS, Azure and Google Cloud to build it faster with complete Security.
This is considered to be a very different platform because it scales to any cloud environment with zero impact on resource or workload performance. We readily connect minutes – no agents or side gate. It also collects information from every cloud layer without slowing down your business operations. It builds an inventory of your cloud infrastructure – across different accounts, environments and workloads.
It also delivers the unified Average across other clouds and commutes architecture from virtual machines and containers to fewer functions. It always focuses on the risk that matters as it continuously analyses the entire security staff to discover the toxic combination that would represent the actual risk. It always has end-to-end visibility, which prevents issues from reaching production.
Their building – remediation guidance helps remove the guesswork, and the optional auto-remediation supports fixing missed configurations with a single click. The cloud takes control of the work out of manually analyzing the policies to deliver a prioritized list of the alerts that matter in the company. It has granular access that empowers teams to segment complex environments and streamline processes and alert routing. It is built from the ground up to align to customize enterprise workflows while used to implement operationalized services across the Security.
The team members of Wiz honestly believe that we are very in a unique position to drive the change as a company. The name of the company is the ultimate representation of precisely that. It was founded in 2020 by Roy Reznik, Yinon Costica, Assaf Rappaport and Ami Luttwak. The company achieved their total funding amount of $6.00 Billion in March 2021.
Company Overview
| | |
| --- | --- |
|                   Legal Name  |                  Wiz Inc.  |
|                    Industries | Cloud Security, Cyber Security & Enterprise Software |
|                  Founder(s) | Ami Luttwack, Assaf Rappaport, Roy Reznik & Yinon Costica |
|                Founded Date |                    2020 |
|        Total Funding Amount |                 $600 Million |
|                    Investors | Salesforce & Greenoaks Capital |
2. Moon Active
It is a platform that is always proud to develop high–quality games that appeal to a lot of users and attract the attention of a wide range of audiences. It uses the technique of machine learning, data science and analysis over the billions and millions of data points to influence the decisions that shape the cutting–edge mobile games. It has world-class creative visionaries that produce the ultimate in authentic and unique visual experiences and brilliantly present the stories to life.
Done through art and graphic designing by which, they craft a wondrous fantasy world with their players enjoying the amassing of themselves. The whole company is equipped with Tech Masters. They have been able to make this company one of the world's fastest-growing mobile game companies is introducing engaging entertainment that players across the universe enjoy.
It had over a hundred million downloads in more than 136 countries worldwide. A gaming start-up is now a top Israeli Unicon to come out start-up nation as the company hit that mark with a $40 million race that left Moon Active with a $5 billion valuation. According to the report of Calcalist, the round was led by Insight Partners, which invested $125 million in moon active at the beginning of 2020 at a valuation of $1.25 billion. It just raised to the value of a unicorn in a year employing 1300 people, 800 of them were in its Tel Aviv headquarters.
In January, the game development company became a unicorn by selling 10% of the company to the American fund Insight Partners. Online gaming is considered a very lucrative industry, and it has grown as more people stay home in the Corentin time due to the COVID-19. This company got a boost of over a hundred million downloads. Its most popular game is the coin master, which has acquired a lot of people to be engaged in this game daily.
The company was founded by Samuel Albin, who is every day managing the various aspects of the industry. It has acquired its major five investors who genuinely trust in the company's visions and the experience that it delivers to the audience.
Company Overview
| | |
| --- | --- |
|               Legal Name  |          Moon Active Ltd.  |
|                Industries |               Gaming |
|                Founder |           Samuel Albin |
|            Founded Date |                2011 |
|        Total Funding Amount |            $425 Million |
|             Investors | Andalusian Private Capital & Insight Partners |
3. Transmit Security
This platform provides different risk management and passwordless identity solutions for their customer and workforce. This company is called the "Future of Authentication" as they eliminate all the passwords to deliver powerful identity experiences that consistently delight the customers. It offers seamless authentication solutions that would always work for you, no matter how large or small your business is.
This company has that kind of service that is always considered the better way you can authenticate. It gives the most frictionless identity experiences, which becomes the driving force behind their technology. All of the services are powered with the latest technology, and their solutions offer a seamless experience which always results in increased customer satisfaction and loyalty.
It works with the combination of the highly secured device biometrics and the standardized protocols of FIDO, which is another solution helpful in tracking and gauging the risk. It uses the latest and advanced biometric technology, where all the users can easily access their accounts in just one touch. It was established in 2014 by Mickey Boodaei and Rakesh K. Loonkar. It offers the services of the industries like Cyber Security, Identity Management, Security and Fraud Detection.
It has very flexible solutions as many of its users always rely on multiple channels across different devices daily. It implements an omnichannel user experience that allows users to effortlessly flow between the other platforms and devices. It is utterly user-friendly because it delivers the best Security and usability. Combining both of these factors gives the users an experience that is usable, secure and easy.
Company Overview
| | |
| --- | --- |
|                   Legal Name  |      Transmit Security, Ltd. |
|                    Industries | Cyber Security, Fraud Detection, Identity Management & Security |
|                  Founder(s) | Mickey Boodaei & Rakesh K. Loonkar  |
|                Founded Date |                 2014 |
|        Total Funding Amount |             $583 Million |
|                    Investors | Insight Partners & Artisanal Ventures  |
4. Cato Networks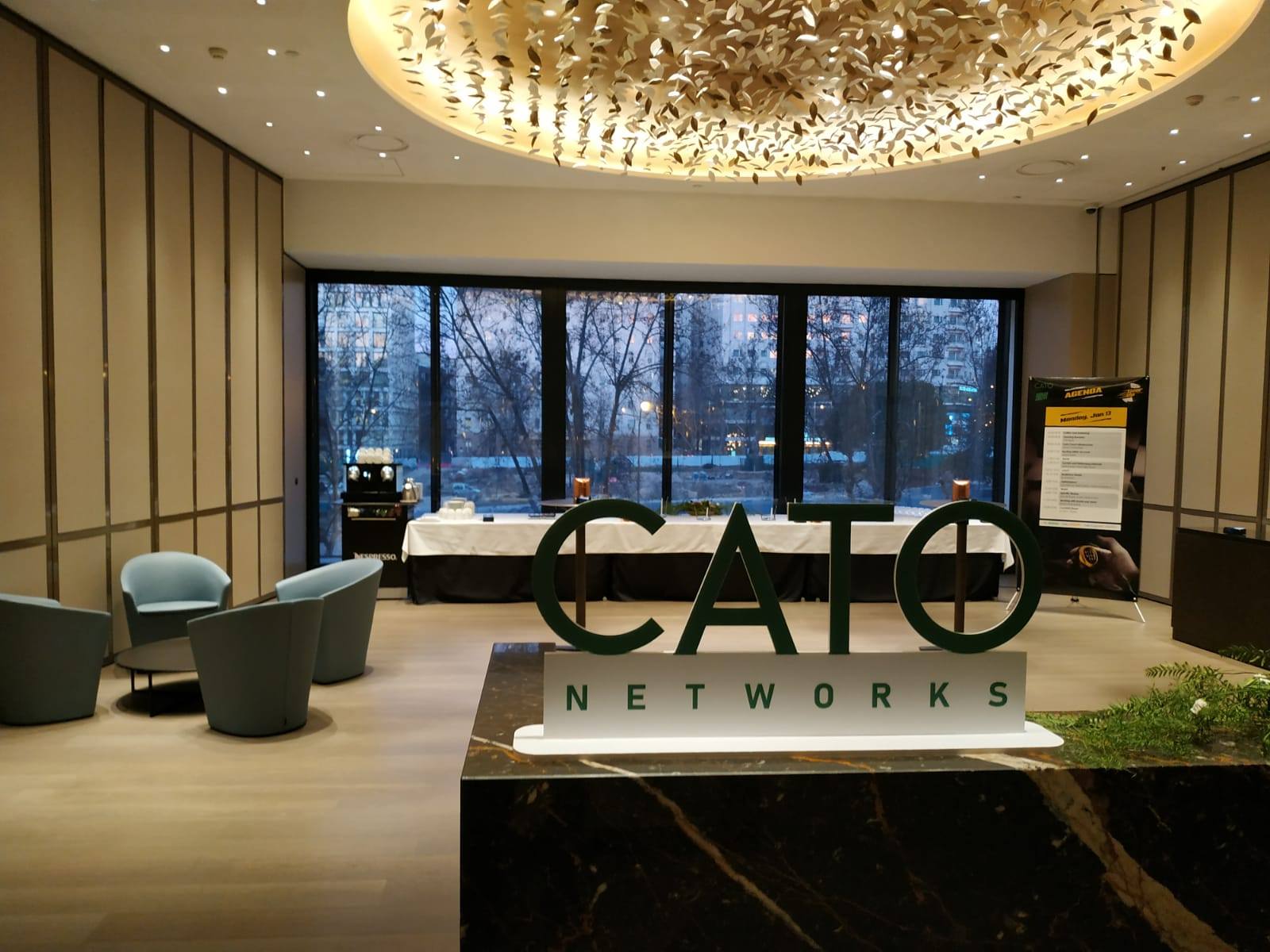 It is the first integrated cloud SaaS platform SD-WAN, Security and the cloud to transform the brand in the campus network. Cato is here with the convergence of networking and Security into the cloud. Its only vision is to deliver a next-generation secure networking architecture that eliminates the complexity, cost, and risks associated with legacy IT approaches based on disjointed point solutions.
With this platform, organizations securely and optimally connect any user to any application anywhere globally. It has the first cloud architecture that enables Cato to deploy new capabilities and maintain an optimum security posture quickly.
Cato node builds a very secure tunnel across the international internet connection to the closest PoP. It has the cloud – bass and self–service management application to control the entire service. It includes the whole network and Security policies configuration and the detailed analytics on the network traffic and security events.
It is called the world's first SASE platform, converging network security into a global, cloud-native service. It optimizes and secures applications accessible for all the usage and locations. The customers can easily migrate from MPLS2SP – WAN by optimizing the global connectivity to on-premises and cloud applications. It also enables the secure branch in this access everywhere and seamlessly integrates the cloud data centres in mobile users into the network with a zero-trust architecture. It was founded in 2015 by Gur Shatz and Shlomo Kramer.
Company Overview
| | |
| --- | --- |
|                 Legal Name  |        Cato Networks, Ltd.  |
|                  Industries | Cloud Computing, Information Technology & Software |
|                 Founder(s) | Gur Shatz & Shlomo Kramer |
|                Founded Date |                  2015 |
|        Total Funding Amount |              $532 Million |
|                    Investors | Swisscom Ventures & Coatue |
5. Earnix
Earnix is the platform that automates the complete pricing and planning processes by quantifying the operational impact, optimizing structuring and maximizing the policyholder profitability. It is the leading provider of mission-critical systems for all global insurers and banks. Through the platform of Earnix, Who is this can offer prices and personalized products that are very fast, safe and more innovative and in complete alignment with corporate business goals and objectives.
It has the solutions which provide the enterprise-wide value with ultra-fast ROI, which is always very systemized. It has been innovating for insurers and banks since 2001, with their office located in Europe, Asia, Asia Pacific, Israel and America. The velocity with the dynamic rating, pricing and personalization in a complete government complement an automated manner.
It has more intelligent analytics, which is done with great methods combined with the latest artificial intelligence to continuously optimise customer needs with corporate business strategy. It offers a significant business value within a few short months. The company was founded in 2001 by Sammy Krikler and Yoni Cheifetz.
Company Overview
| | |
| --- | --- |
|                   Legal Name  |               Earnix, Ltd.  |
|                    Industries | Analytics, Finance & Predictive Analysis  |
|                  Founder(s) | Sammy Krikler & Yoni Cheifetz |
|                Founded Date |                 2001 |
|        Total Funding Amount |             $100.5 Million |
|                    Investors | Vintage Investment Partners & Israel Growth Partners |
6. Pagaya
The platform has enabled better financial outcomes for its partners and their customers. It is a financial technology company enabling institutions to expand access to more customers through its artificial intelligence network. The platform uses the advanced kind of technology with which the sea offers access to financial services.
The team members of Papa Papaya believe that legacy underwriting systems drive the inefficiencies for both the partners and their customers. It helps the partners create better outcomes for themselves and their customers. Their partners to grow their businesses and better serve the customers as their artificial intelligence and data technology offer seamless integration and rapid results.
The technology is always designed to minimize friction by utilizing a simple API plugin. The artificial intelligence network then powers an automated process that evaluates 200% of transactions in real-time—founded in 2015 by Avital Pardo, Gal Krubiner and Yahav Yulzari to serve the industries of Artificial Intelligence, Finance, Big Data, Financial Services and Machine Learning.
Company Overview
| | |
| --- | --- |
|               Legal Name  |  Pagaya Investments US LLC |
|                Industries | artificial intelligence, Big Data & FinTech |
|                Founder(s) | Avital Pardo, Gal Krubiner & Yahav Yulzari  |
|             Founded Date |                    2016 |
|        Total Funding Amount |               $221.3 Million |
|               Investors |  Harvey Golub & SCB 10X |
7. StarkWare
It is a kind of industry that develops a full-proof stack in generating and verifying proofs of computational integrity in the blockchain. It introduces the best STARK-based solutions for the sectors of blockchain. It has the products which always enable trustless, secure and scalable operation for the blockchain applications.
It has the StarEx, which is like a standalone permission validity rollup, and the StarkNet, a permissionless decentralized ZK-Rollup. It readily improved the scalability and privacy in the blockchains using their STARK technology, a family of cryptographic proofs that is zero-knowledge and transparent.
It solves the inherent problems of the blockchain. StarkWare was founded in 2018 by Alessandro Chiesa, Eli Ben- Sasson, Michael Riabzev and Uri Kolodny. It delivers the services of blockchain, Information technology, Cryptocurrency and software. It has done a total number of transactions of 145 Million Tx with cumulative trading of $518 Billion. You can quickly scale with the different solutions served in this company.
Company Overview
| | |
| --- | --- |
|                   Legal Name  |     Starkware Industries Ltd.  |
|                    Industries | Blockchain, Cryptocurrency & Information Technology |
|                  Founder(s) | Alessandro Chiessa, Eli Ben-Sasson & Michael Riabzev |
|                Founded Date |                  2018 |
|        Total Funding Amount |             $173 Million |
|                    Investors |      DCVC & IOSG Ventures  |
8. Lightricks
It is a leading provider of mobile imaging solutions with industry-leading expertise in image processing, computer vision and camera integration. It is called a Home to creators from everywhere because it has allowed creators to connect with the brand and collaborate on advertising campaigns.
It builds easy-to-use applications that empower more people to transfer content, and it means less learning curve and more intuitive features that remove obstacles to the creation and put the fun back into the process. Transform your digital presence as it combines current trends, social media insights and the state of the art technology to break down the barriers and help your content to get the attention it deserves.
It removes the walls to the creation and gives you a peek at what's coming next, and you'll also be able to better connect with your audience and mould your community in a way that best represents your mission. You can always discover new ways to express yourself with this platform as your creative and powerful side to come out very creatively. It worked with employees of 250 to 500 and was founded in 2013.
It was founded by Amit Goldstein, Nir Pochter, Yaron Inger, Zeev Farbman and Itai Tsiddon. It offers its services in Artificial Intelligence, Consumer Software, Mobile Applications, Content, Photo Editing, Social networks and Video.
Company Overview
| | |
| --- | --- |
|                   Legal Name  |          Lightricks LTD. |
|                    Industries | Consumer Software, Content, Mobile Apps & Photo Editing |
|                  Founder(s) | Amit Goldstein, Itai Tsiddon, Nir Pochter, Yaron Inger & Zeev Farbman  |
|                Founded Date |               2013 |
|        Total Funding Amount |           $335 Million |
|                    Investors | Heidi D'Amelio & Marc D'Amelio |
9. Hibob
Habib is the one platform that provides a mission-critical, cloud-based human resources platform that allows different companies to streamline the HR processes and engage with the top talent.  The company has a total valuation of the company to be $1.65 Billion in October 2021. Established in 2015 and founded by Israel David and Ronni Zehavi. The world of work and the working system has completely changed with time.
Today, there are many more modern and high-tech companies emerging using advanced technology. All the modern and progressive companies understand the need for a vital HR function, which is considered the core of any business. Hibob is the one place that can provide the best and the most critical kind of HR platform. People always want more for their company along with the benefits and compensations.
The HR leaders always need to balance the new employee experience with the traditional business processes snd connect everything to the global workforce. The growth of the business always requires a flexible kind of system to meet the specific HR needs. This platform streamlined the core HR processes by automating and simplifying the approval cycle with just a click.
The new team members feel welcome, and a cookie is born with cultures, values, and people who are streamlined and customizable onboarding processes. It has the flexible views of the company people directly, which helps the new and the team members better connect professionally and personally to others. It also puts all of your payroll data in one place. The payroll hub is a centralized dashboard of this company that automatically updates the accurate payroll data in real-time.
Visual tracking, notifications, pre-configured integration with most systems and flexible payroll cycles allow you to increase the payroll data accuracy and efficiency. It offers a distinct user–friendly UI that builds and strengthens the company culture and brings people together to create meaningful, professional and social relationships, whether they work in the office or at home.
From making the personal social media profit from the share companies use and acknowledging achievements with different offers. It has a voice feature that complies with the whistleblower protection regulations within anonymous reporting in a management toolkit already inside the platform.
Company Overview
| | |
| --- | --- |
|                   Legal Name  |             Hibob Inc. |
|                    Industries | Human Resources, Software & SaaS |
|                  Founder(s) | Andy Bellass, Israel David & Ronni Zehavi  |
|                Founded Date |                 2015 |
|        Total Funding Amount |             $274 Million |
|                    Investors | General Atlantic & Bessemer Venture Partner  |
10. Next Silicon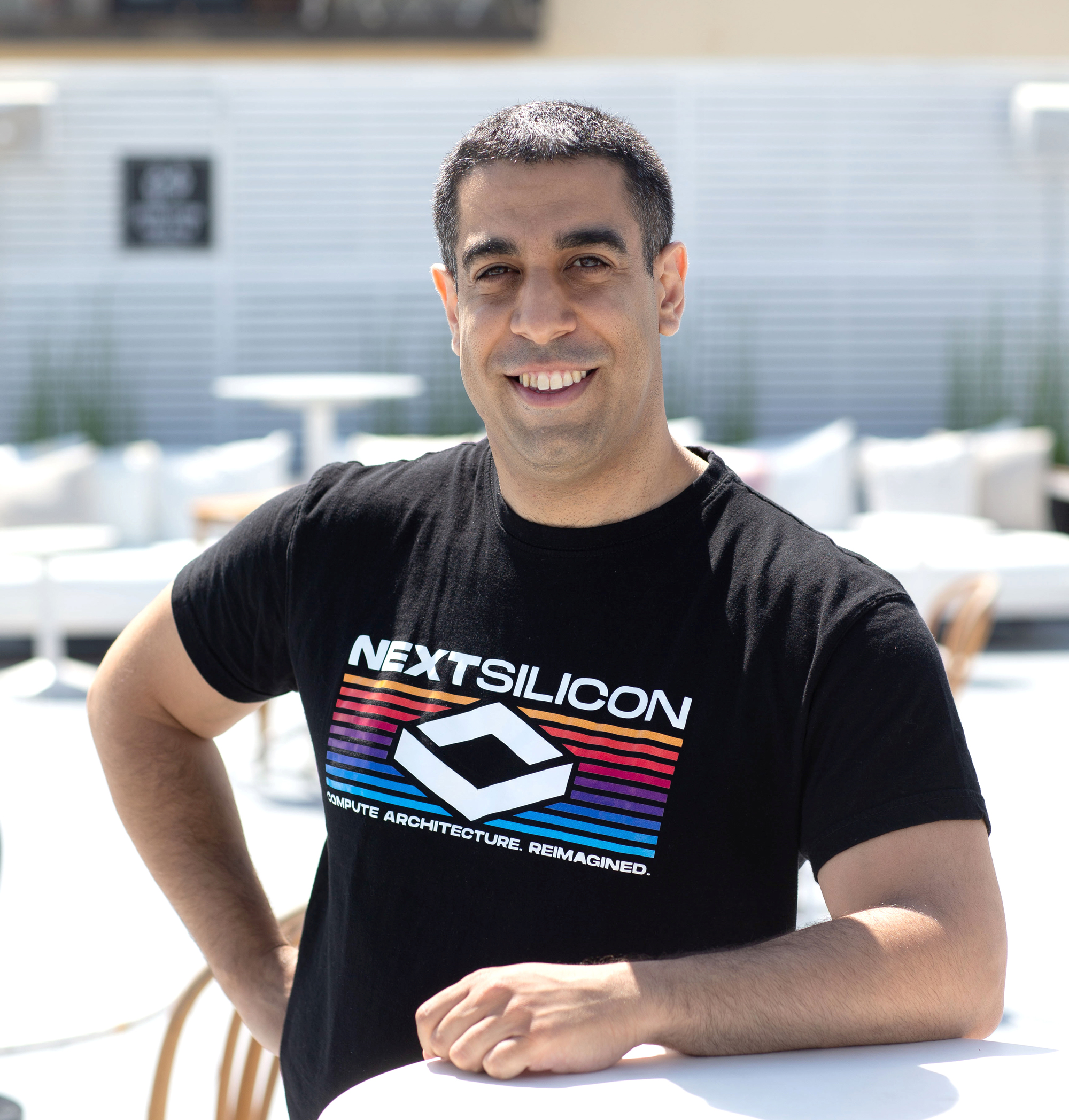 It offers a new approach to the HPC architecture that drives the industry forward by solving the most significant snd most fundamental problems. It is a company finalizing a radically new approach to HPC architecture that a booming sector is ahead.
It was born out of a desire for groundbreaking scientific progress free from the constraints of existing technology. It has the top talent in commuting, business operations and product design with management and marketing.
It has an RND team that comprises individuals at the top of the field who have to win records in chip design and software development and are always committed to building a work network that is inclusive, fun and offers equal opportunities for everyone. It believes that it always leads to happy and productive employees. It was founded by Elad Raz in 2018 and is located in the city of Tel Aviv.
Company Overview
| | |
| --- | --- |
|                   Legal Name  |         Next Silicon Ltd.  |
|                    Industries | Computer, Electronics & Hardware |
|                    Founder |                  Elad Raz |
|                Founded Date |                    2018 |
|        Total Funding Amount |               $202.6 Million |
|                    Investors | Corner Ventures & Third Point Ventures  |
Israel, the only Jewish nation in the world, is a small country on the eastern shore of the Mediterranean Sea. The government has played a significant role in the different global affairs of its relatively small size. The country has a strong economy, landmarks of significance to several religions and strained relationships with many Arab neighbours. Economic fluctuations in Israel have usually been associated with waves of immigration, a large flow of immigrants that abruptly increases the population requires an adjustment period until it is absorbed productively, with the investments for its absorption in employment and housing stimulating economic activity.
Immigration never again reached the relative size of the first years after statehood but again gained importance with the loosening of restrictions on emigration from the Soviet Union. Israel is one of the most resilient and technologically-advanced market economies globally. Its skilled workforce and concentration of venture capital allow the country to lead in innovative industries such as high-tech, cleantech, and the life sciences. Over the years, Israel has experienced a high average rate of growth. Given its small consumer market domestically, Israel has strategically turned beyond its borders to sell its products and offer its technologies.
edited and proofread by nikita sharma