Trends
Top 10 Best Internet of Things Companies In India 2023
Top 10 Best Internet of Things Companies In India 2023
INTRODUCTION
The Internet of Things (IoT) market in India is projected to grow significantly by 2023. According to a recent report, IoT spending in India is expected to reach $15.4 billion by the end of 2023.
This rapid growth is due to increasing demand for better connectivity and automation in the country. India has emerged as one of the fastest-growing IoT markets in the Asia Pacific, with significant investments from various companies. 
Many companies have already launched various products and services based on IoT technology in India. Microsoft has invested heavily in its Azure Sphere platform, a cloud-based security system for connected devices.
Cisco has released its advanced analytics solutions that use machine learning algorithms to detect anomalies in networks and take remedial action. IBM's Watson IoT platform helps enterprises manage their IoT devices and connect them to the cloud. Additionally, Amazon Web Services offers a range of IoT solutions, such as AWS IoT Core, AWS Greengrass, and AWS IoT Analytics.
In addition to these prominent players, several startups have also started offering innovative solutions in the IoT space. ZettaSense provides an AI-driven platform for intelligent monitoring of assets and environments.
In the next few years, IoT solutions are expected to revolutionize how businesses and governments operate in India. With more reliable data, increased efficiency, and improved customer experience, companies will be able to gain a competitive edge and better serve their customers.
IMPORTANCE
The Internet of Things (IoT) is becoming increasingly important for companies in India. By 2023, IoT technologies will be an integral part of many businesses in India. IoT enables companies to collect data from their products and customers and use it for various business purposes.
Companies are able to reduce waste, make more efficient use of resources, and improve customer satisfaction by taking advantage of these connected devices. As a result, IoT technology has become a crucial technology for businesses in India.
In 2023, the demand for IoT-enabled products and services in India will increase significantly. The majority of businesses in the country are already using cloud technology for data storage and analytics.
IoT will consolidate the cloud infrastructure with devices such as sensors, actuators, and remote control systems so that companies can manage their operations better and get real-time insights into their processes. This will help them automate operations and optimize outcomes.
Companies in India will also benefit from IoT's predictive analytics capabilities. This will enable them to detect anomalies and build predictive models to predict future outcomes. Predictive analytics will help companies in India significantly reduce costs and improve efficiency.
Another key benefit of IoT in India in 2023 is its ability to provide real-time monitoring of product performance. Companies can remotely access data from their products to identify problems before they occur.
This helps them improve product quality and reduce downtime. Additionally, it enables companies to provide better customer service and support.
Overall, the importance of IoT for companies in India in 2023 cannot be underestimated. By leveraging IoT technologies, companies can gain better visibility into their operations and make more informed decisions.
IoT will also help companies improve the quality of their products and services while reducing costs and improving efficiencies.
Here are the top 10 best Internet of Things companies in India in 2023
Reliance Jio – Reliance Jio is a telecom company owned by Reliance Industries Limited, one of India's largest conglomerates. Founded in 2016, Jio has quickly become the market leader in the Indian telecom sector, with over 400 million subscribers as of 2021.
The company offers an extensive range of digital services, including high-speed 4G/5G internet connectivity, VoLTE calling, landline services, and more. Jio's products and services are widely recognized for their affordability, as well as the reliability of their network.
Jio has significantly disrupted the Indian telecom industry with its attractive plans and data tariffs. Their focus on high-quality customer service and innovative marketing strategies have allowed them to gain a competitive advantage over other major players such as Airtel and Vodafone.
Additionally, they have also made strategic investments in various start-ups, which help them expand their offerings and grow their customer base.
Jio has also been actively involved in developing infrastructure to ensure that its customers can enjoy faster speeds and better quality of services. They have built a nationwide 4G LTE-Advanced network to enable high-speed internet access nationwide.
They have also invested heavily in setting up a world-class network infrastructure, including optical fibre cables, in order to provide customers with improved network coverage.
Jio has also launched several initiatives to promote digital literacy in India, such as the Jio Digital India Program, an effort to provide free access to educational material and content. Moreover, they recently announced the Jio GigaFiber project, which is aimed at providing high-speed broadband connection to millions of households in India.
Overall, Reliance Jio is undoubtedly one of the most important companies in the Indian telecom sector right now. Its innovative products and services have made it a leader in the market, and the company continues to invest heavily in new technologies and customer service to strengthen its position further.
Tata Communications – Tata Communications, a global telecommunications company, has made significant strides in the field of IoT in India. Leveraging its expertise in connectivity and communication technologies, Tata Communications offers comprehensive IoT solutions and services for various industries.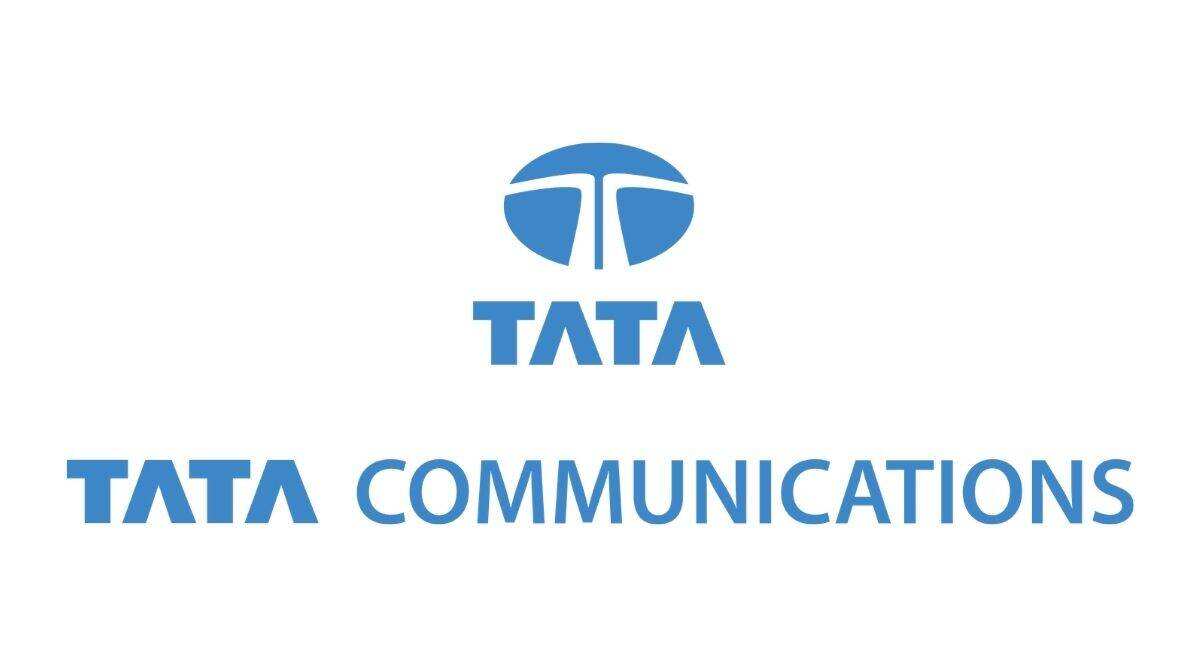 Tata Communications' IoT offerings encompass connectivity, device management, data analytics, and security solutions. The company provides robust connectivity options, including cellular, satellite, and low-power wide-area networks (LPWAN), enabling seamless communication between IoT devices and applications. Their connectivity solutions cater to diverse IoT use cases, ranging from smart cities and transportation to industrial automation and healthcare.
With a focus on data-driven insights, Tata Communications offers advanced analytics solutions that help organizations derive actionable intelligence from IoT-generated data. These analytics capabilities enable businesses to optimize operations, improve decision-making, and enhance overall efficiency.
Tata Communications emphasizes the importance of security in the IoT ecosystem. They provide end-to-end security solutions, including device authentication, data encryption, and threat detection, to safeguard IoT deployments against cyber threats and vulnerabilities.
Furthermore, Tata Communications supports enterprises in managing their IoT devices and applications efficiently. Their device management solutions enable remote monitoring, provisioning, and firmware updates for IoT devices, ensuring seamless operations and minimizing downtime.
Tata Communications' IoT solutions span across industries such as automotive, manufacturing, healthcare, utilities, and agriculture. They collaborate with ecosystem partners and leverage their global network infrastructure to deliver scalable and reliable IoT services.
Through their comprehensive IoT offerings, Tata Communications empowers businesses to harness the potential of IoT, enabling digital transformation and unlocking new opportunities. The company's commitment to innovation, connectivity, and security has positioned it as a leading IoT player in India, driving the adoption and growth of IoT technology across various sectors.
Inteliment – Inteliment is a prominent IoT and data analytics company based in India. With a strong focus on digital transformation, Inteliment specializes in delivering comprehensive IoT solutions and leveraging data analytics to drive business growth and innovation.
The company offers end-to-end IoT services, encompassing every stage of the IoT implementation lifecycle. From IoT consulting and strategy development to solution architecture, deployment, and maintenance, Inteliment provides a holistic approach to help businesses harness the potential of IoT technology.
Inteliment's expertise extends to various industries, including manufacturing, healthcare, retail, logistics, and smart cities. They work closely with clients to understand their specific needs and challenges, designing customized IoT solutions that align with their business goals.
Data analytics is a key aspect of Inteliment's offerings. They leverage advanced analytics techniques and technologies to extract insights from IoT-generated data, enabling businesses to make data-driven decisions, optimize operations, and enhance customer experiences.
Inteliment's IoT solutions encompass multiple areas, such as asset tracking and monitoring, predictive maintenance, supply chain optimization, energy management, and smart infrastructure. They develop scalable and secure IoT platforms, incorporating connectivity, device management, data integration, and analytics capabilities.
The company's team of skilled professionals combines their deep industry knowledge with technical expertise to deliver innovative solutions. Inteliment's commitment to quality, agility, and customer satisfaction has earned them a strong reputation in the IoT space in India.
With a focus on digital transformation, IoT, and data analytics, Inteliment empowers businesses to unlock the true potential of connected devices and data-driven insights. By driving innovation, operational efficiency, and customer-centricity, Inteliment is playing a significant role in shaping the IoT landscape in India and beyond.
Wipro – Wipro is a leading global information technology, consulting and business process services company. The company has over 160,000 employees serving clients in over 175 cities across six continents.
Wipro helps customers do business better by leveraging its industry-wide experience, deep technology expertise, comprehensive portfolio of services and vertically aligned business model. Wipro's mission is to help organisations use technology to unlock new business potential.
Wipro strongly focuses on innovation and continuously invests in research and development activities. Its products and solutions are designed to meet the needs of businesses around the world and are tailored to each customer's unique requirements. Wipro has an established track record of providing cost-effective and reliable solutions for a wide range of industries.
Wipro's core values are excellence, innovation, commitment and sustainability. The company's culture is built on mutual respect, trust and transparency. Wipro encourages collaboration and promotes meritocracy and diversity amongst its employees.
The company is focused on building long-term relationships with its customers and creating value for them. Wipro works closely with customers to provide customised solutions and services that meet their exact requirements. The company has developed effective processes and practices to ensure high performance and customer satisfaction.
Wipro is committed to providing quality products and services in order to contribute to the success of its customers. The company focuses on delivering innovative solutions to meet customer needs and develop products and services that improve people's lives. Wipro is a trusted partner for many global organisations, striving to develop lasting customer partnerships.
HCL Technologies – HCL Technologies is a global technology company providing IT services and solutions across various industries. Founded in 1991, HCL has grown to become one of the largest Indian IT companies, with over 160,000 employees operating in 44 countries across the world.
HCL Technologies offers its clients a wide range of IT services, including software development and engineering, enterprise applications, digital solutions, cloud services, infrastructure management, data centre solutions, and more.
In addition, HCL also provides a range of consulting and transformation services to help businesses strategize and implement digital transformation initiatives. HCL's focus on customer centricity and innovation has made it a trusted partner for many large organizations.
HCL has been recognized by numerous awards, including being named a "Great Place to Work" for the past two years. The company has consistently been ranked as a top employer in India and is among the top three employers in the country in terms of revenue.
HCL is also an industry leader in technology-driven business transformation, investing heavily in developing cutting-edge technologies such as AI, Machine Learning, Big Data, IoT, and BlockChain. HCL also has a strong presence in the global market, with an extensive network of partners and customers across the world.
Bosch – Bosch is a multinational engineering and electronics company based in Germany. Founded in 1886 by Robert Bosch, the company has grown to become one of the largest suppliers of car parts as well as consumer appliances and industrial machinery.

Bosch specializes in developing technologies such as sensors, actuators, software, and services for the automotive, industrial, and consumer markets. In addition, Bosch also offers products and solutions in home technology and energy and building technology.
The company's core business is in the automotive sector, where it produces components for a wide range of vehicles, from passenger cars to heavy-duty trucks. Its products include engine management systems, brakes, suspension and steering systems, airbag control units, fuel injection systems, and other components.
Bosch also manufactures components for consumer goods such as washing machines, ovens, dishwashers, vacuum cleaners, and even small kitchen appliances. Industrial products include electric motors, power tools, and industrial robots.
In recent years, Bosch has invested heavily in research and development, leading to the creation of several new technologies. This includes their "Bosch Connect" platform, which connects different Bosch-powered devices together over the internet.
Additionally, the company has been experimenting with autonomous driving technology, developing self-driving cars that can navigate obstacles, sense danger, and respond appropriately to changing road conditions.
Bosch is committed to environmental sustainability and green technology. The company has built an extensive portfolio of energy-efficient products and is actively working to reduce its carbon footprint. In 2020, Bosch was awarded the "Global Corporation of the Year" award by the United Nations Environment Program.
Overall, Bosch is a leader in the automotive and consumer electronics markets. With its cutting-edge technologies and commitment to sustainability, Bosch will likely remain a significant player in these industries for years to come.
Honeywell – Honeywell is a global technology leader that focuses on creating innovative solutions to help industries, businesses, and consumers alike. Founded in 1906, the company has grown to become one of the most recognizable names in the world of engineering, manufacturing, and industrial products.
Honeywell provides a wide array of products ranging from home and office automation systems to aerospace components and Defense & Space technologies. Its portfolio also includes software and services that help customers improve product performance, reduce costs, and protect the environment.
Honeywell is known for its commitment to innovation, environmental sustainability, and social responsibility. The company has an extensive research and development network to support its mission to serve customers around the world.
In addition to its advanced products and services, Honeywell also offers educational programs to promote a better understanding of science, technology, engineering, and mathematics (STEM) to foster future generations of innovators and scientists.
At Honeywell, employees are driven by a deep passion for customer satisfaction and a strong sense of corporate responsibility. From the boardroom to the shop floor, everyone at Honeywell strives to create a safe, positive, and equitable workplace for all.
NXP Semiconductors – NXP Semiconductors is a global semiconductor company with a strong presence in the Internet of Things (IoT) industry in India. While NXP is not an Indian company, it has a significant impact on the IoT landscape in India through its innovative solutions and partnerships with Indian businesses.
NXP Semiconductors offers a diverse range of IoT products and solutions that enable connectivity, security, and intelligence in various IoT applications. Their solutions span industries such as automotive, industrial automation, smart cities, and consumer electronics. NXP's IoT offerings include microcontrollers, connectivity solutions, secure element solutions, sensors, and edge computing platforms.
In the Indian market, NXP collaborates with local IoT companies, device manufacturers, and system integrators to provide end-to-end solutions for IoT deployments. Their focus on secure and reliable connectivity, along with their emphasis on data privacy and security, has made them a trusted partner for Indian businesses seeking to implement IoT solutions.
NXP's advanced semiconductor solutions enable Indian companies to build connected devices, develop IoT applications, and enhance the overall IoT ecosystem. Their expertise in embedded systems and semiconductors plays a crucial role in empowering Indian businesses to harness the potential of IoT and drive digital transformation.
With a commitment to innovation and continuous research and development, NXP Semiconductors remains at the forefront of the IoT industry. Their contributions to the Indian IoT landscape, through their cutting-edge products, strategic partnerships, and support for local businesses, have helped accelerate the adoption of IoT technology in India, enabling organizations to realize the benefits of a connected world.
Tech Mahindra – Tech Mahindra is a leading provider of digital transformation, consulting and business re-engineering services. Founded in 1986, it is now a part of the Mahindra Group and operates in over 90 countries with more than 119,000 professionals.
The company works with customers in the areas of software-defined networking, big data analytics, cloud computing, enterprise mobility, digital commerce, business intelligence and digital engineering. It has also developed its own range of products and solutions, such as Managed Services, End-to-End Digital Transformation Solutions, Blockchain Solutions, Cyber Security Solutions and Automation Solutions.
Tech Mahindra is committed to delivering customer success through innovation, technology leadership and operational excellence. Its track record includes helping customers in diverse industries, including automotive, retail, healthcare, telecommunications, banking, insurance, travel and hospitality, energy and utilities.
Its solutions are tailored to meet individual customer needs and drive customer value while at the same time providing cost savings. Tech Mahindra has a strong presence in India, North America, Europe, the Middle East and Asia Pacific regions.
It has achieved impressive growth in recent years and is well-positioned for future growth. The company is focused on delivering innovative technologies, developing differentiated offerings and investing in new technologies and platforms to transform the customer experience.
Cyient – Cyient is an Indian engineering and IoT solutions company that has established itself as a prominent player in the field. With a strong focus on innovation and digital transformation, Cyient provides end-to-end IoT services to clients across industries.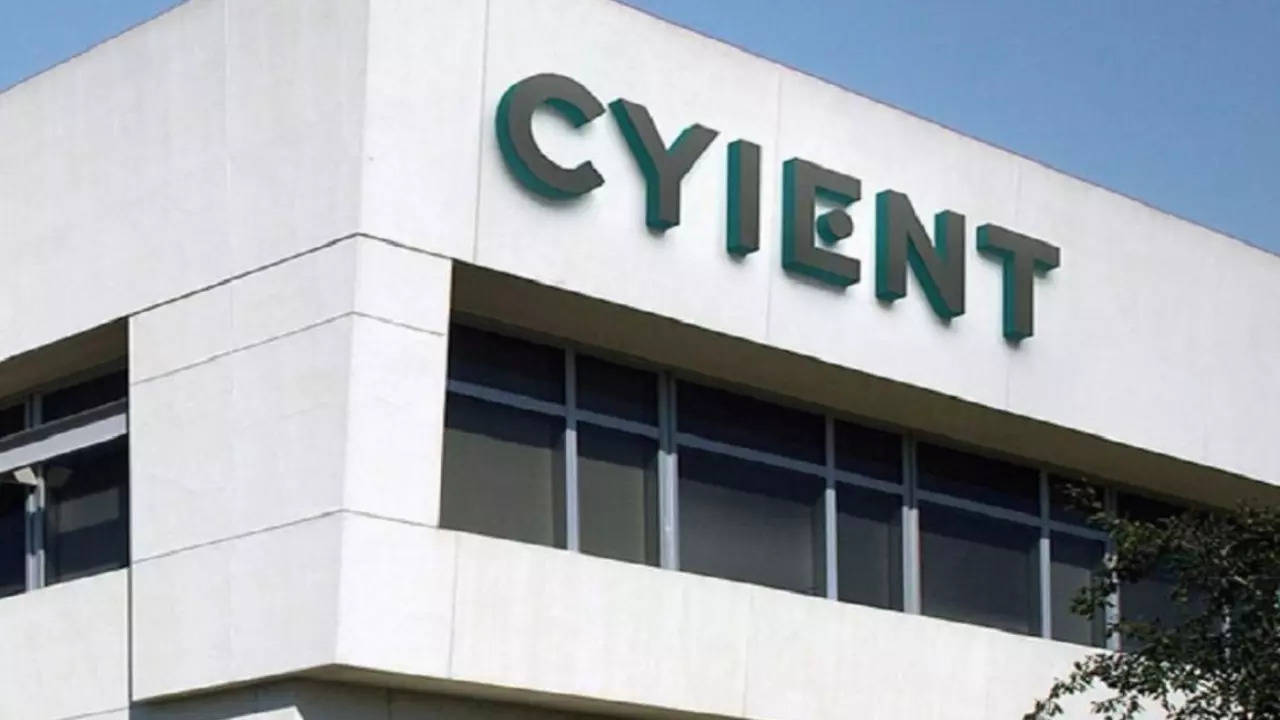 The company offers a comprehensive suite of IoT solutions, including IoT platform development, connectivity solutions, device integration, data analytics, and application development. Cyient's expertise extends to various domains, including aerospace, utilities, transportation, healthcare, and manufacturing.
Cyient's IoT solutions enable businesses to connect and manage their devices, collect and analyze data, and derive actionable insights to enhance operational efficiency, improve decision-making, and drive business outcomes. The company leverages advanced technologies such as cloud computing, big data analytics, and machine learning to deliver robust and scalable IoT solutions.
Cyient's engineering heritage gives it a unique advantage in understanding complex systems and integrating IoT technologies seamlessly. The company's engineering expertise, combined with its digital capabilities, allows it to design and develop customized IoT solutions that address specific client requirements.
Furthermore, Cyient focuses on collaboration and partnerships to drive IoT innovation. The company collaborates with technology providers, research institutions, and industry leaders to stay at the forefront of IoT advancements and deliver cutting-edge solutions to its clients.
With a global presence and a track record of successful implementations, Cyient has gained the trust of leading organizations in India and worldwide. The company's commitment to delivering value, driving digital transformation, and enabling businesses to harness the power of IoT has solidified its position as a reliable and forward-thinking IoT solutions provider in India.
In summary, Cyient is an Indian IoT company that combines engineering expertise with digital capabilities to deliver end-to-end IoT solutions across industries. Through its innovative approach and collaborative partnerships, Cyient continues to drive IoT adoption and help organizations unlock the full potential of connected technologies.
CONCLUSION
In 2023, the Internet of Things (IoT) industry in India is predicted to be one of the fastest-growing industries in the country. Companies such as TCS, Infosys, and Wipro are leading the way with innovation and investments in IoT technology.
In addition, startups such as Airprobe, Smartron, and Symphony Teleca also make strides in the space. Overall, the promising potential of the Indian IoT market will provide a huge opportunity for businesses in the domestic and global markets.
By 2023, it's estimated that IoT-related industries will contribute over $11 billion to the Indian economy.