Trends
Is Spicejet going to shut down like Jet Airways and Kingfisher?
Is

SpiceJet

going to shut down like Jet Airways and Kingfisher?
Indian low-cost carrier SpiceJet has its main office in Gurgaon, Haryana. According to the number of domestic passengers it transports, it is the second-largest airline in the nation. SpiceJet reported a loss of Rs. 789 crores in the June quarter of 2022 due to recent struggles.
In April 2019, Jet Airways, the most successful private airline in India, crashed due to financial problems. Thousands of Jet's employees lost their jobs, and many counterparties lost their livelihoods as vendors and suppliers. The same Kingfisher Airlines was suspended from operating on 20 October 2012 after failing to address concerns about its operations raised by the Directorate General of Civil Aviation. According to Vijay Mallya, the company failed because of high fuel prices, adverse government policies regarding taxation, and engine failures. 
SpiceJet has recently experienced the following problems, which may be a clue to its impending shutdowns, like Jet Airways and Kingfisher:
High Fuel prices: SpiceJet's chairman and managing director, Ajay Singh, stated on June 16 that the enormous rise in aviation turbine fuel (ATF), commonly known as jet fuel, is unsustainable and that the central and state governments must move quickly to lower ATF taxes. Since June 2021, the cost of aviation turbine fuel has soared by more than 100%. ATF is now selling for an all-time high of Rs. 1.41 lakh per kilolitre in Delhi, a 16.3% price increase. The price of ATF has increased by 91% during the past six months or nearly double in the year 2022.
Delay in employee's salary: Employees of SpiceJet claimed that there was a delay in the payment of salaries to staff, including flight crew, for the month of July and that many have not yet received Form 16 (the certificate of source deduction of tax, which is issued when tax is deducted by the employer on behalf of the employees) for the financial year 2021–2022. According to reports, SpiceJet's human resources team alerted staff members about the delay and explained that pay for the month of August will be given in stages, beginning at the end of the month and continuing until the middle of the following month.
Loss: In addition, the airline recorded losses of Rs. 1,725 crores for the entire fiscal year FY 2021–22 and Rs. 783.60 crore for April–June of FY 2022–23, down from Rs. 729 crores in the same period last year. The airline also announced losses of Rs. 457.97 crores for the fourth quarter of FY22. SpiceJet's financial situation has probably also reached a point where it is monotonously the same every time: accrued losses, declining net worth, and meagre cash on hand. Between before Covid and after the lockdown, the story scarcely altered.
Resign of Financial officer: In response to a net loss of Rs. 789 crores, SpiceJet's chief financial officer, Sanjeev Taneja, announced his resignation. A replacement would be named by the firm in September, according to SpiceJet.
Raising Fund: The financially stressed airline has recently approved a board resolution to choose bankers to raise $ 200 million in the capital (Rs 1,591 crore). According to the report, the firm had bank balances of Rs. 50.72 crore and cash and cash equivalents of Rs. 9.6 crore at the end of FY 2021–2022 At the conclusion of the previous financial year, SpiceJet had an accumulated loss of Rs 5,912.6 crore, and current liabilities were Rs 6,408.66 crore more than current assets. The airline has a negligible cash balance.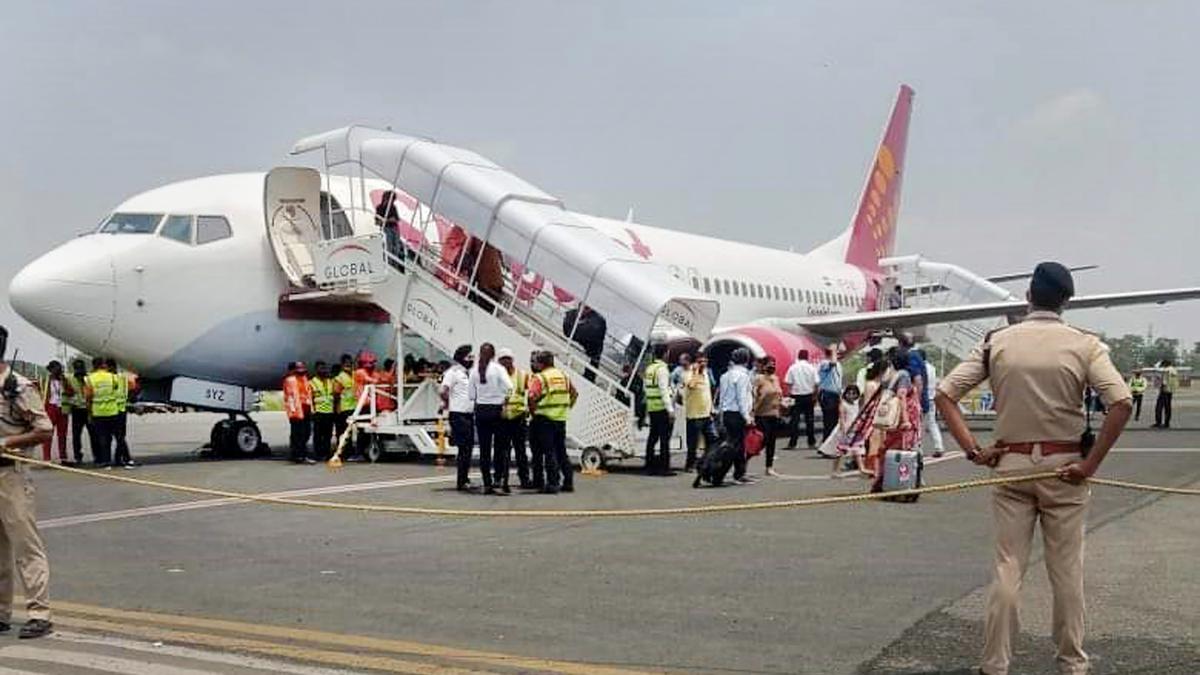 Despite the fact that the board has approved borrowing $200 million, or around Rs 1,590 crore, this is less than the deficit the airline reported in the previous year and would scarcely make a difference given how much its net worth has decreased.
A lot of Emergency landings: Due to a fuel indication malfunction mid-flight, a SpiceJet aircraft from Delhi to Dubai was diverted to Karachi. At 23,000 feet, the windshield of another SpiceJet jet started to break, necessitating an urgent landing in Mumbai. The cheap airline had two setbacks in a single day, bringing the total number of mechanical failures involving SpiceJet aircraft to seven during the previous 17 days.
Lack of Safety: Currently, 44% of passengers who use domestic airlines choose not to board a Spicejet aircraft out of fear for their safety. Even if this has not directly affected passenger safety while in flight, the financial health of airlines is a significant contributor to safety incidents such as water dripping, windshield cracks, malfunctioning fuel indicators, engine fires, and passenger smoking in the aircraft.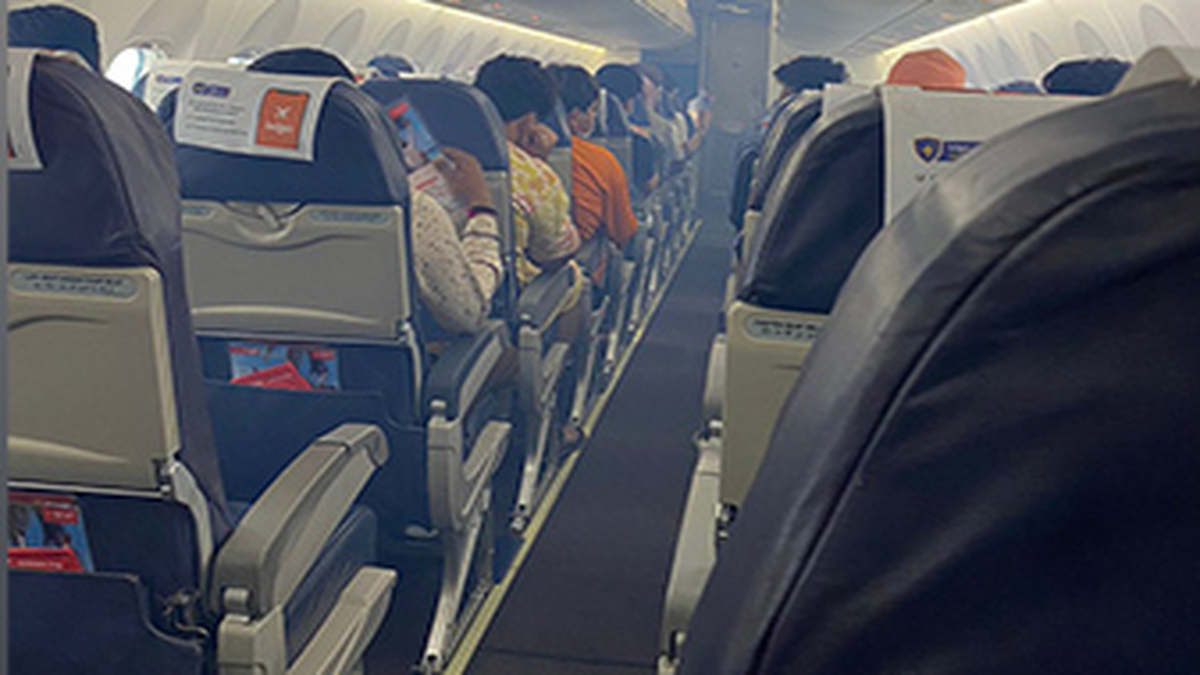 Despite this, there is a major cause for concern because the pilot controls every passenger's life. What happens if the pilot isn't properly qualified to fly an aircraft? That is a nightmare come true. SpiceJet was assessed a 10 lakh punishment by the DGCA for training its Boeing 737 Max pilots on a defective simulator. This might have a big effect on how safely flights are conducted.
Lots of cancellations in flights: Since SpiceJet lacks the funds to purchase fuel for its aircraft, it was obliged to cancel a number of flights around the country. Several flights had to be grounded as a result.
In the past, two major airlines failed to arrange funds in time. As the world emerges from the pandemic with regard to traffic, how will SpiceJet's situation shift? Airlines have gone down, not during crises, but after. It is the human cost that is unspoken in the financials. Any company is ultimately only as good as its people, and this might have long-term negative effects.