Trends
Jio Secures Massive $2 Billion Offshore Loan to Fuel 5G Ambitions
Jio Secures Massive $2 Billion Offshore Loan to Fuel 5G Ambitions
In a significant financial move, Jio Infocomm has successfully raised nearly $2 billion (approximately 16,640 crore INR) through one of India's most substantial offshore loans for the fiscal year 2024. This substantial financial maneuver, organized with HSBC as the lead arranger, positions Jio to acquire crucial 5G equipment from Nokia, further solidifying its push into the world of 5G technology. It's worth noting that this isn't the only offshore loan Jio has recently secured for bolstering its 5G aspirations; the company previously secured another loan of around $2 billion to procure 5G gear from Ericsson.
Jio Infocomm, the telecommunications arm of the Reliance Industries conglomerate, has marked a significant milestone in its relentless pursuit of 5G technology dominance by securing a staggering $2 billion offshore loan. The loan, organized with the support of HSBC as the lead arranger, is set to empower Jio's ambitious plans to procure state-of-the-art 5G equipment from Nokia.
The Economic Times has reported this development, emphasizing that this massive financial move is among the most substantial offshore loans secured by any Indian company in the fiscal year 2024. It highlights Jio's unwavering commitment to leading the charge in India's rapidly evolving telecommunications landscape.
This move comes on the heels of another recent offshore loan worth approximately $2 billion, which Jio secured to procure 5G equipment from Ericsson. With these two colossal financial transactions, Jio is poised to significantly bolster its infrastructure and technological capabilities in preparation for the impending 5G revolution.
Jio's 5G Vision
Jio Infocomm, under the visionary leadership of Mukesh Ambani, has been at the forefront of India's digital transformation. Since its inception in 2016, the company has consistently disrupted the telecommunications sector with its innovative strategies, affordable pricing, and expansive network coverage.
The telecom giant's foray into 5G technology is part of a broader mission to catapult India into the league of nations with cutting-edge telecommunications infrastructure. The deployment of 5G networks promises lightning-fast internet speeds, reduced latency, and transformative possibilities for various industries, including healthcare, education, and manufacturing.
By securing substantial offshore loans to procure 5G equipment from industry leaders like Nokia and Ericsson, Jio aims to ensure that it has the necessary infrastructure to rapidly roll out 5G services across the nation. This strategic move is expected to further solidify Jio's position as a leader in India's digital revolution.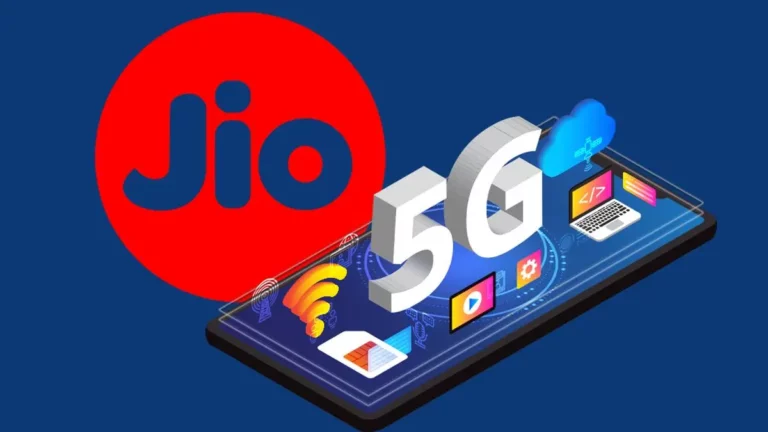 The HSBC Arrangement
HSBC, a renowned global banking giant, played a pivotal role in facilitating this colossal offshore loan for Jio Infocomm. As the lead arranger, HSBC leveraged its extensive expertise in international finance to orchestrate this financial maneuver.
Arranging such a massive offshore loan is no small feat and reflects the confidence that international financial institutions have in Jio's growth prospects and ability to deliver on its 5G ambitions.
The Nokia Connection
The funds secured through this offshore loan will be instrumental in Jio's efforts to acquire 5G equipment from Nokia, a global leader in telecommunications technology. Nokia's cutting-edge solutions in the 5G space are expected to play a crucial role in shaping the future of telecommunications in India.
With 5G technology poised to revolutionize various sectors, including healthcare, manufacturing, and entertainment, Jio's strategic partnership with Nokia is expected to unlock a plethora of possibilities and drive economic growth in the country.
A Dual Investment Strategy
Jio's decision to secure not one but two offshore loans for the acquisition of 5G equipment demonstrates its commitment to staying ahead in the 5G race. The earlier loan, directed towards procuring gear from Ericsson, and this recent loan for Nokia equipment underscore Jio's dedication to building a robust and diverse 5G infrastructure.
By diversifying its equipment sources, Jio is not only mitigating supply chain risks but also ensuring that it can leverage the best-in-class technology from multiple providers. This dual investment strategy positions Jio as a formidable player in the Indian 5G landscape.
The Broader Implications
Jio's massive offshore loans and investments in 5G technology have far-reaching implications for India's digital ecosystem. As the company builds its 5G infrastructure, it will create numerous employment opportunities, foster innovation, and potentially attract further foreign investments into the country.
Moreover, the rollout of 5G networks will enable innovative applications and services, paving the way for the growth of sectors like IoT (Internet of Things), smart cities, and connected healthcare. It could also enhance India's global competitiveness by positioning it as a hub for 5G technology development and deployment.
A Word on 5G
5G technology promises to be a game-changer in the world of telecommunications. It offers significantly faster internet speeds compared to 4G, with the potential to reach up to 100 times the speed of current networks. Additionally, 5G networks boast lower latency, which is the time it takes for data to travel between devices. This reduced latency is crucial for applications like remote surgery, autonomous vehicles, and real-time augmented reality experiences.
With its ability to connect a massive number of devices simultaneously, 5G is expected to enable the growth of the Internet of Things (IoT), where everyday objects are connected to the internet for enhanced functionality and automation.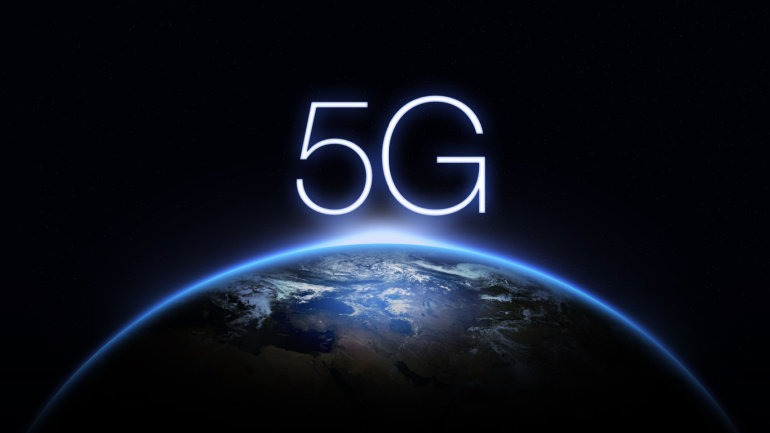 Conclusion
Jio Infocomm's successful securing of a $2 billion offshore loan, with HSBC as the lead arranger, is a testament to its unwavering commitment to lead India's 5G revolution. With this substantial financial maneuver, Jio is well on its way to acquiring state-of-the-art 5G equipment from Nokia, bolstering its technological capabilities and infrastructure.
This strategic move not only positions Jio as a frontrunner in India's digital transformation but also has broader implications for the nation's economic growth and competitiveness on the global stage. As the 5G era dawns in India, Jio's investments are poised to unlock a world of possibilities, driving innovation, job creation, and improved connectivity for millions across the country.