Trends
Mobius Calls India A Viable Investment Alternative, Criticizes China
According to Mobius, a billion Indians can perform the same occupations as a billion Chinese people, making India a viable alternative with the highest economic potential.
Market expert Mark Mobius cautioned investors dealing with China and called India a better investment option after China "restricted" investment outflows from his HSBC account. He also noted that how much more transparent the rules are in India for investors. "I personally suffer because I have an account with HSBC in Shanghai. My money is not disbursing. The quantity of money leaving the country is restricted by the government. I would thus proceed with the utmost caution when making investments in China", Mark Mobius stated on FOX Business.
"Right now, the Chinese government is buying gold shares from businesses all around the nation. So when I see the government getting more and more focused on economic management, I don't think it's a very positive picture," Mobius added.
Contrarily, Hong Kong "seems to be a little more open," according to him. He asserted that moving his money "in and out" of the financial district was effortless for him.
According to Mobius, a billion Indians can perform the same occupations as a billion Chinese people, making India a viable alternative with the highest economic potential. The crisis in the country's massive real estate market, government restrictions on private enterprise, and declining global demand for Chinese exports were the main causes of China's GDP growing by just 3% last year, one of its worst performances in decades. According to a Reuters article, the aim for this year of roughly 5% was at the low end of forecasts; a range as high as 6% may be set.
According to the source, Premier Li Keqiang, who is leaving office, stated that economic stability must be prioritized and set an aim of at least 12 million new urban jobs this year, up from at least 11 million last year. Also, China set goals for the creation of 12 million new jobs, a consumer price index of 3%, and an urban unemployment rate of 5.5%. The target of "over 11 million" from the previous year has been exceeded.
The work report suggested implementing "prudent monetary policy" in a "targeted" way. The research predicts an increase in the deficit-to-GDP ratio from 2.8% last year to 3% this year.
About Mark Mobius
Mobius has played a significant role in the creation of global policy for developing economies. He was chosen to serve as co-chair of the Investor Responsibility Taskforce and a member of the Private Sector Advisory Group on the World Bank's Global Corporate Governance Forum in 1999. Also, he was a featured speaker for the World Bank in 1999 and has provided seminars for numerous other organisations, including the Asian Development Bank in 2002 and London Speaker Bureau as a motivational speaker.
Mobius also contributes a column on "Wealth" to the Asia Tatler group of periodicals on a monthly basis. "Mark Mobius — An Illustrated Biography of the Father of Emerging Markets Funds" is a comic book about Mark Mobius that was first published in 2007. It is currently available in many nations and has been translated into six different languages, including English, Traditional Chinese, Korean, Indonesian, Thai, and Japanese.
Mobius makes an appearance in the 2008 documentary "Let's Earn Money" by Erwin Wagenhofer, in which he candidly discusses his views on capitalism and the financial markets.
Why India Is A Better Investment Option Than China
The two titans of emerging market investing are China and India, yet they have different economies, stock markets, and return expectations. They are both impossible to ignore and significantly influenced by market mood because they both have 1.4 billion people and a combined gross domestic product of more than $20 trillion ($17.7 trillion for China and $3.2 trillion for India).
India has one of the quickest rates of economic growth and is one of the largest economies. The healthy rate of growth of India's GDP is anticipated to continue. By FY 2025, the Indian government wants to increase its GDP to $5 trillion, which creates a wealth of investment opportunities in a variety of industries.
India has successfully overcome the current challenges with a strong political will, whether it is prioritising macroeconomic stability by establishing a framework to combat inflation, implementing GST reforms, creating a common market, opening up new sectors, privatisation, or infrastructure development.
Massive Market Potential
India, which has 1.3 billion citizens and a 1.1% yearly population growth, is predicted to overtake China as the most populous country by 2024. As a result, a sizable market is developed across several industries for a range of products and services. A wide range of novel goods and services will find new customers as purchasing power parity (PPP) and per capita income rise. The young working population in India will have a significant impact on the long-term economic growth of the nation. In India, the population is between 28 and 30 years old on average.
Government Initiatives, Support, And Reforms
Globally significant businesses are looking for investment opportunities in the Indian market. India's local market is particularly fascinating, and in recent months there have been solid inflows, as well as portfolio flows. Overall, investors continue to regard direct and portfolio investments in India to be quite attractive, and they particularly value the macroeconomic stability that this administration has been prepared to enforce under difficult circumstances. International investors are interested in India because of its perceived stability with regard to inflation, fiscal deficit, and growth.
Reasonably priced production costs
Infrastructure is, without a doubt, the pillar upon which development is built. India has developed its infrastructure incredibly well. To draw in infrastructure investment, Finance Minister Nirmala Sitharaman has suggested the National Infrastructure Pipeline. In order to have a $5 trillion economy by 2025, it is essential.
India boasts some of the lowest manufacturing costs and scalability in the entire globe. India ranks second globally in terms of lowest manufacturing costs, according to a BCG analysis.
A young and talented workforce
With more than 50% of the population under 25 and more than 65% under 35, India has one of the youngest populations in the world. By 2020, the population of India should be 29 years old on average. This offers a steady supply of labour at a reasonable price. An important human resource is India's workforce of trained and semi-skilled workers. Labor is inexpensive, which reduces production costs and boosts competition.
Quick business changes
The country has immense purchasing power. Any investor will surely be drawn in by these factors. No multinational can ignore the fact that important suppliers and manufacturing facilities are close to Indian industrial clusters. The cost of development is thereby drastically decreased. India is putting corporate reforms into effect quickly. Recent reforms have improved the Ease of Doing Business, including modifications to the FDI policy, the rollout of the Goods and Services Tax (GST), and other business-related reforms.
A conductive business environment
Because to its appealing industrial policies, programmes like Skill India and Digital India, and significant investments in industrial corridors, seaports, airports, highways, and railways, India provides a favourable investment climate for manufacturing enterprises.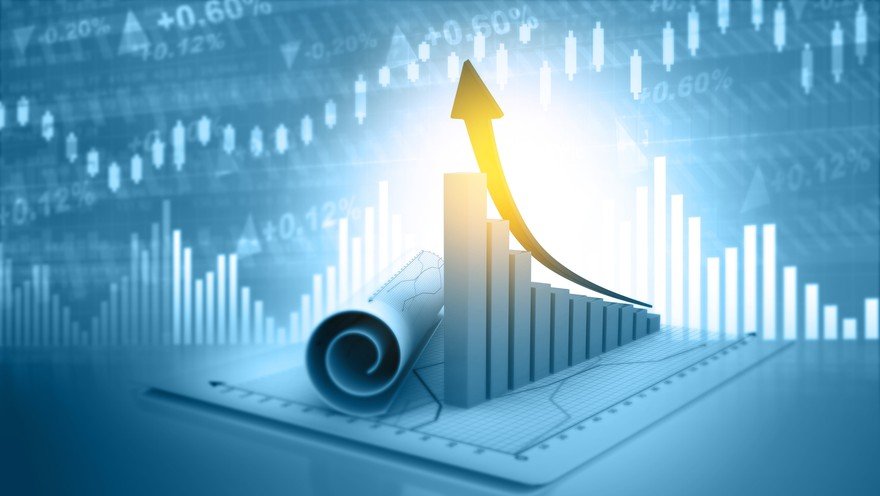 According to the Economist Business Environment, India is placed 64th out of 82 nations for ease of doing business. The country has made tremendous reform efforts that are especially commendable given the size of the economy. After these revisions were made, more than 2,000 businesses have utilised the new law. The USD 1.575 billion merger between Sony Pictures Networks India, a division of Sony Pictures Entertainment Inc., and Zee Entertainment Enterprises is among the largest investments made in recent years.
Governmental Actions to Encourage FDI
Due to its demographics and reliable economic indicators, such as GDP, inflation, and the budget deficit, foreign investors usually focus on India.
By lowering investment requirements, expanding the foreign investment cap, and putting several sectors on the "automatic route", the government recently loosened FDI policy in a number of areas.
Although the banking system has undergone reforms, they take time and may have an influence on the availability of loans. Nonetheless, despite the fact that the budget deficit and overall public debt are still significant, the government has taken action to minimize them.
Edited by Prakriti Arora