Trends
Top 10 Best Manufacturing Companies In USA In 2023
Top 10 Best Manufacturing Companies In USA In 2023
INTRODUCTION
The manufacturing industry in the United States has seen tremendous growth in the past few years, and this trend is expected to continue in 2023. The US is home to some of the largest and most advanced manufacturers in the world, providing a steady supply of quality goods.
Companies in the manufacturing sector are constantly adapting to new technologies and customer demands while diversifying their product lines. Some of the main industries that manufacture products in the US include automotive, electronics, food and beverage, pharmaceuticals, and chemical production.
With the increased demand for goods, more manufacturing companies have established operations in the US over the past few years.
The US manufacturing industry employs millions of people, and many of these jobs provide high wages and benefits. Manufacturing companies are often highly automated, utilizing sophisticated machinery and robots to make their products. This technology allows them to be more efficient and competitive in global markets.
Additionally, many manufacturers are incorporating sustainability into their operations by using more renewable resources and adopting energy-efficient practices.
Manufacturing companies are also investing heavily in research and development to maintain a competitive advantage. By investing in innovation and collaboration, they remain ahead of the competition and develop new products that can help them maintain their edge in the marketplace.
Overall, the manufacturing industry in the US is growing steadily and is expected to continue its positive growth in 2023. With so much potential, companies in the US manufacturing sector will continue to be a major contributor to the US economy.
IMPORTANCE
Manufacturing companies in the United States will remain an essential part of the economy in 2023. The industry has been through a period of rapid change and innovation, with digital innovations such as automation, artificial intelligence, and 3-D printing having meaningful impacts on the sector.
Manufacturing continues to be a major provider of jobs and revenue, contributing approximately 12% of the nation's GDP.
The most important factor for manufacturers in the US is the ability to remain competitive in the global market and produce quality products at reasonable prices. This means taking advantage of technology to streamline operations, reduce costs, and boost efficiency.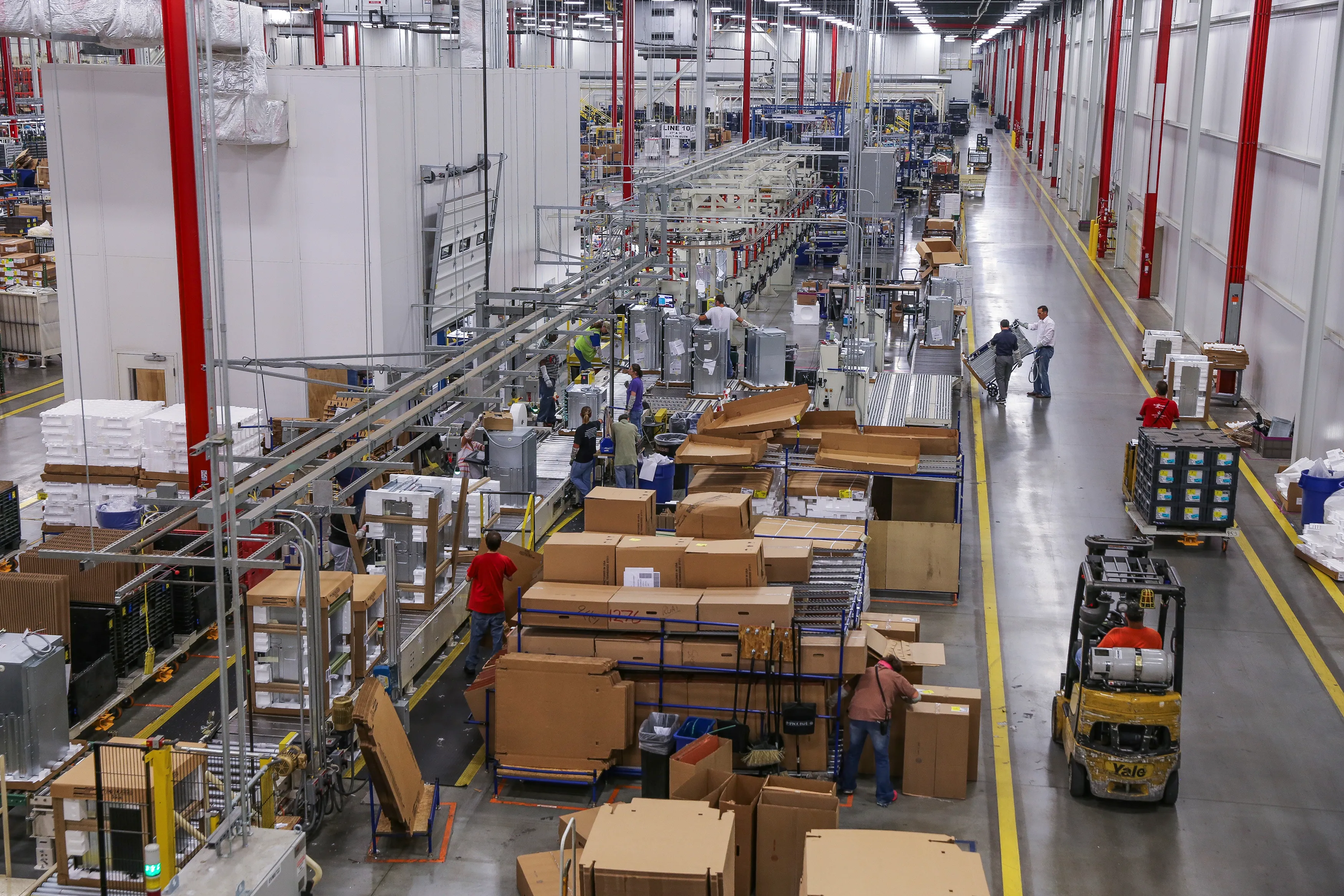 Additionally, companies need to keep up with the latest trends in manufacturing, including additive manufacturing, robotics, and smart factories.
In order to stay competitive, US manufacturers should also focus on diversifying their portfolio and expanding into new markets. This could include focusing on areas like green energy, sustainable materials, or high-value niche products. Investing in research and development and improving product design and quality control processes are also important.
Manufacturers must also ensure they have access to the right talent and resources. This means investing in recruiters and training programs, as well as team members with the right skills to operate the latest technology. In addition, it's important for companies to maintain positive relationships with suppliers and customers.
Finally, manufacturers need to stay on top of regulatory changes, environmental protection laws, trade agreements, and other national and international regulations. Government policy and regulation can have a huge impact on the industry, so keeping abreast of any updates is essential.
In summary, staying competitive in the global market, investing in research and development, maintaining access to talent and resources, and staying up-to-date on regulations and policies will be crucial for US manufacturing companies in 2023.
Here are the top 10 best manufacturing companies in USA in 2023.
Apple Inc. – Apple Inc. is a multinational technology company that designs, develops, and sells consumer electronics, computer software, and online services. Founded by Steve Jobs, Steve Wozniak, and Ronald Wayne in 1976, Apple has become one of the world's most valuable and recognizable companies.
Apple is best known for its line of iPhones, iPads, Mac computers, Apple Watch, and AirPods. The company also offers a variety of digital content and services, including iCloud storage, Apple Music, and the App Store.
Apple continues to find innovative ways to push the boundaries of technology and create products that are easy to use and powerful at the same time. Apple has also made sure to maintain a strong commitment to sustainability, by reducing emissions and increasing the use of renewable energy.
Apple is focused on creating an ecosystem of products and services that make it easier for customers to stay connected and get more done while having fun.
Amazon – Amazon is a global leader in e-commerce and cloud computing, founded in 1994 by Jeff Bezos. The company's headquarters are located in Seattle, Washington. Amazon started out as an online bookstore and has since expanded to offer a wide variety of products and services, including digital music, streaming video and audio, online storage, artificial intelligence (AI) and more.
Amazon has become one of the largest companies in the world with over 500,000 employees in over 40 countries. It operates retail websites in 11 countries, including USA, UK, Germany, Japan, India, Canada, France, Italy, Spain, Australia, and Brazil. Amazon also offers its own line of consumer electronics, such as Kindle Fire tablets, Fire sticks, Echo devices, and Alexa-enabled home automation systems.
The company's main focus is on providing customers with an easy and convenient shopping experience. Amazon provides free shipping and delivery, multiple payment options, customer service support, and access to millions of products. It also offers a Prime membership which gives customers access to exclusive deals and discounts, free one-day shipping, and access to its streaming video service.
Amazon's technology includes their large-scale web services platform that powers their e-commerce, AI and cloud computing divisions. They also offer a range of open source tools and services that developers can use for their applications. Amazon has invested heavily in research and development, and continues to develop new technologies to improve its customer experience.
Alphabet Inc. – Alphabet Inc., a subsidiary of Google, is one of the world's largest technology companies. Founded in 2015 by Google co-founders Larry Page and Sergey Brin, Alphabet Inc. is a holding company that contains Google and its numerous other subsidiaries.
These subsidiaries include companies such as Google X, YouTube, Android, DeepMind, Nest, Calico, Waymo, Verily, and Jigsaw. Alphabet Inc. is headquartered in Mountain View, California and operates in over 150 countries around the world. Alphabet Inc. has become a global leader in areas such as artificial intelligence, virtual reality, health sciences, cloud computing, and autonomous vehicles.
The company has made tremendous investments in research and development to ensure that it continues to be an innovator in the cutting edge of technology. Alphabet Inc. has also been a leader in philanthropy, with its donations totaling $15 billion since 2015. Alphabet Inc. is a true exemplar of technological prowess, innovation, and giving back to society.
Microsoft Corporation – Microsoft Corporation is a leading multinational technology company based out of Redmond, Washington. Founded by Bill Gates and Paul Allen in 1975, Microsoft has since become one of the world's most recognizable brands and a leader in the development of personal computers, software, services, and products related to computing.
Microsoft is known for providing high-quality products and services to individuals and businesses around the world, including Windows operating systems, Office productivity suites, Xbox gaming consoles, Azure cloud computing services, Surface PCs, and other hardware and software products.
Microsoft also provides access to online services such as Outlook and Skype, as well as third-party applications and services through its app marketplace. The company is consistently ranked as one of the largest corporations in the world, with over 1.2 million employees worldwide and annual revenues in excess of $100 billion.
Microsoft continues to innovate, develop, and expand its range of products, services, and solutions, as it seeks to provide customers with the highest quality computing experience possible.
Samsung Group – Samsung Group is a South Korean multinational conglomerate headquartered in Samsung Town, Seoul. It comprises numerous affiliated businesses, most of them united under the Samsung brand, and is the largest South Korean chaebol (business conglomerate). The group's revenue was equal to 17% of South Korea's GDP in 2018.
The company was founded in 1938 by Lee Byung-chul as a trading company. Over the next three decades, the group diversified into areas including food processing, textiles, insurance, securities and retail. Samsung entered the electronics industry in the late 1960s and the construction and shipbuilding industries in the mid-1970s; these areas would drive its subsequent growth.
Following Lee's death in 1987, Samsung was separated into four business groups – Samsung Group, CJ Group, Shinsegae Group and Hansol Group. Since 1990, Samsung has increasingly globalized its activities and electronics; in particular, its mobile phones and semiconductors have become its most important source of income.
As of 2020, Samsung has the 6th highest global brand value. As well as its core consumer electronics business, it has several major subsidiaries, including Samsung Heavy Industries, Samsung Engineering and Samsung C&T Corporation, which are involved in shipbuilding, construction, engineering, and fashion, respectively. Other notable subsidiaries include Samsung Life Insurance, Samsung Everland and Cheil Worldwide.
Samsung has a powerful influence on South Korea's economic development, politics, media and culture, and has been a major driving force behind the "Miracle on the Han River". Its affiliate companies produce around a fifth of South Korea's total exports.
Tesla Motors – Tesla Motors is an American multinational electric vehicle and clean energy company based in Palo Alto, California. Founded in 2003 by entrepreneurs Elon Musk and Martin Eberhard, Tesla's mission is to accelerate the world's transition to sustainable energy.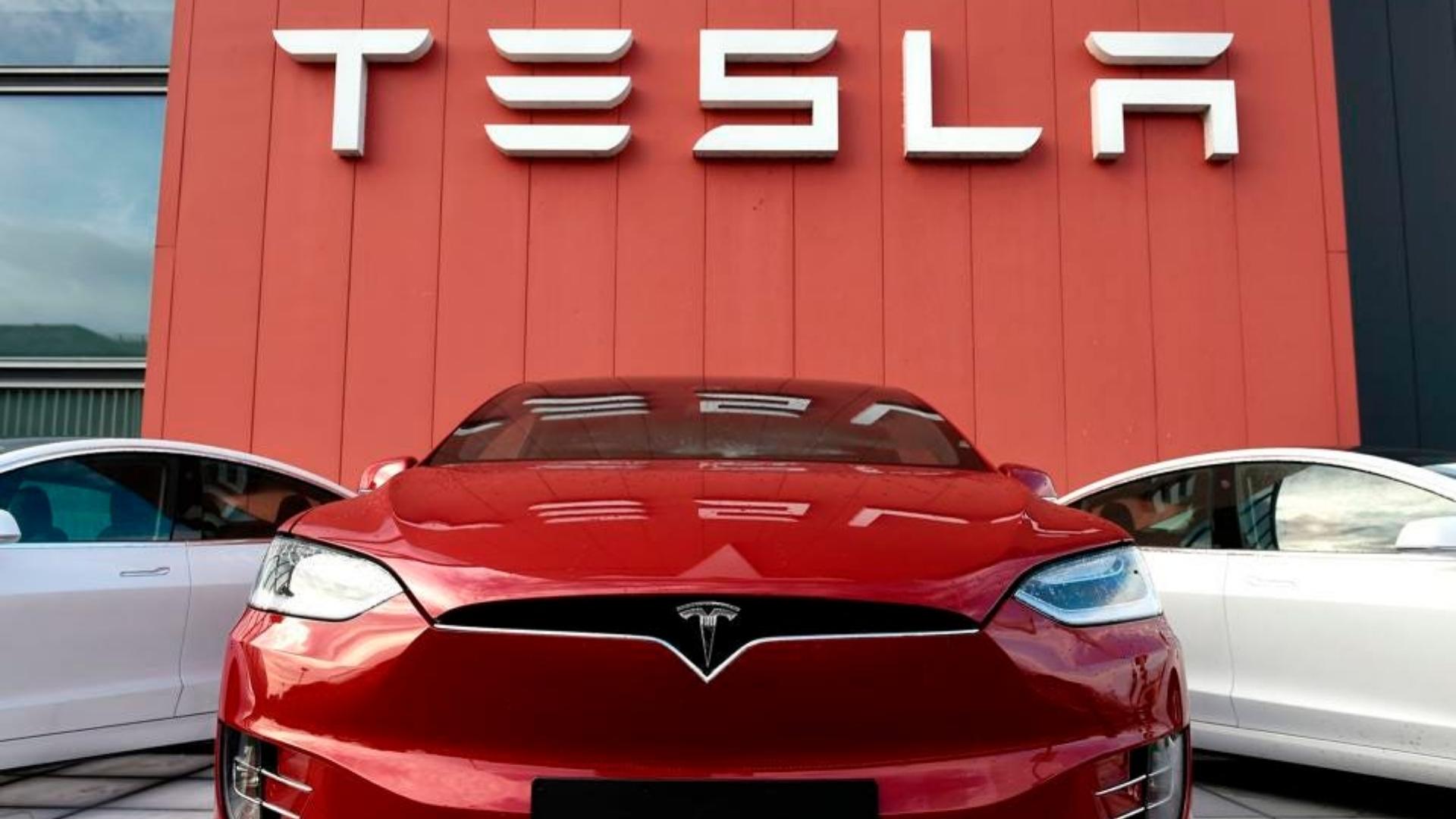 The company specializes in electric cars, battery energy storage from home to grid scale, solar products, and grid services. Tesla Motors produces some of the most advanced electric vehicles on the market, including the Tesla Model S, Model X, Model 3, and the upcoming Model Y.
Tesla also produces the world's first truly long-range electric vehicles, with a range of over 500 miles. Tesla vehicles are powered solely by electricity generated from renewable sources, such as solar or wind power.
Tesla also offers customers a suite of energy solutions, including their Powerwall home battery and Solar Roof products. With a focus on safety, performance, and efficiency, Tesla is revolutionizing the automotive industry.
General Motors – General Motors (GM) is an American multinational corporation headquartered in Detroit, Michigan. Founded in 1908, GM operates in over 135 countries and manufactures a wide range of vehicles, from passenger cars, to commercial vehicles, to military vehicles.
GM is one of the world's largest automakers and employs over 180,000 people worldwide. GM has focused on investing in the future of mobility, specifically with the launch of its self-driving car technology, Cruise.
This investment has positioned GM to be a leader in autonomous vehicle technology. GM also continues to invest in advanced manufacturing technologies and environmentally friendly, fuel-efficient vehicle designs.
GM's portfolio includes many well-known brands such as Chevrolet, Cadillac, Buick, GMC, and more. GM is committed to creating innovative products, services, and experiences that are reliable, safe, and to providing customers with great value.
GM is focused on transforming the way people get around and is dedicated to delivering cleaner, safer, and more connected transportation solutions.
Honda Motor Co. Ltd. – Honda Motor Co. Ltd. is a Japanese multinational corporation primarily known for its automobiles, motorcycles, and power equipment. The company was founded back in 1948 by Soichiro Honda and has since grown to become one of the world's most prominent automotive manufacturers.
Honda produces a wide variety of vehicles, from small scooters to full-size luxury sedans. Honda is also a leader in the production of commercial and industrial products such as jet engines, generators, lawn mowers, and marine outboard motors. The company also produces a range of renewable energy sources, including solar cells, fuel cells, and hydrogen-powered cars.
Honda is well-known for quality and reliability, with many of its vehicles rated highly in independent tests. It has also focused on environmental sustainability, investing in research and development of alternative energy sources. In 2020, the company unveiled its first mass-produced electric vehicle called the Honda e. The car became available in Europe later that year.
In addition, Honda launched an ambitious initiative to reduce its carbon footprint by 2050.
In terms of production and sales, Honda is the world's largest producer of internal combustion engines, accounting for nearly 30% of global production in 2019. Honda also manufactures engines for the aerospace industry, providing motors for the Mars Rover and other space exploration missions.
The company also has a significant presence in the motorcycle industry, where it has been producing bikes since 1955. Honda is one of the most successful motorcycle companies in the world, selling over 19 million units in 2018 alone.
Overall, Honda Motor Co. Ltd. is a powerhouse in the automotive industry with a long history of producing reliable and affordable vehicles. The company has also invested heavily in green technologies, helping to reduce its environmental impact.
With its iconic products, innovative ideas, and commitment to quality, Honda will remain a major force in the automobile market for years to come.
Toyota Motor Corporation – Toyota Motor Corporation is a Japanese multinational automotive manufacturer headquartered in Toyota City, Aichi and founded in 1937. It is the world's largest automaker by production volume and revenue, and has been one of the most profitable companies in the world.
Toyota manufactures automobiles and commercial vehicles such as buses, trucks, and motorcycles. The company also provides financial services through its subsidiaries, and engages in other forms of business such as robotics, biotechnology, and information technology. Toyota produces almost 10 million vehicles every year, making it one of the world's largest automakers.
The company focuses on quality, reliability, and durability, with the goal of producing cars that are both affordable and reliable. Their vehicles come equipped with advanced safety features and innovative technologies.
Toyota has built an extensive dealer network across the globe and offers a wide range of services to its customers. The company also has factories in many countries and is involved in motor sports such as Formula One and NASCAR.
Toyota is committed to environmental sustainability and strives to reduce its global CO2 emissions. They have also established a "Green Plant" program to ensure their plants use renewable energy sources.
Siemens AG – Siemens AG is a leading global technology company that was founded in 1847 in Berlin, Germany. Siemens provides innovative solutions to help customers tackle their most complex technical challenges across the industrial, energy, healthcare and infrastructure sectors.
The company has over 355,000 employees in more than 200 countries, providing world-class products and services to customers worldwide. In 2020, Siemens reported revenues of €81.8 billion.
Siemens' core focus is on electrification, automation and digitalization, with a commitment to sustainability and environmental protection. The company offers cutting-edge technologies and smart solutions to improve efficiency, performance and safety. Siemens' products range from low-voltage switchgear, turbines and transformers to medical imaging equipment and hearing aids.
The company is a leader in the green energy sector, providing renewable energy solutions such as onshore and offshore wind turbines, solar panels, energy storage systems and energy management software. Siemens has also partnered with various automotive companies to develop electric cars and charging solutions for them.
Siemens also has a strong portfolio in the healthcare field, providing medical imaging diagnostics and patient monitoring products. The company is committed to provide digital health solutions to support healthier lives.
In addition to these activities, Siemens is involved in many initiatives to encourage its employees to become more environmentally aware and strive for sustainability. These initiatives include its 'green living' program which encourages employees to reduce their carbon footprints and use renewable energy sources.
Overall, Siemens AG is a world-leading technology company with a long history of providing innovative solutions to customers around the globe. The company's commitment to sustainability and environmental protection, combined with its commitment to customer satisfaction, makes it a trusted partner for governments, businesses and individuals alike.
CONCLUSION
In 2023, the manufacturing industry in the United States is expected to remain strong. The US economy has been one of the most resilient for several years, and this trend will continue into the future. Manufacturing companies in the US are projected to increase their profits and expand their operations as demand for products remains high.
Companies are also investing heavily in research and development in order to stay competitive in a changing landscape. In addition, there will be a greater emphasis on sustainability, with firms investing in renewable energy sources and minimizing waste. Furthermore, the digitalization of production and supply chains has enabled many firms to improve efficiency and reduce costs.
Overall, the US manufacturing sector looks bright and is set to remain a major player in the global market.