An online dating application is an online dating service presented through a mobile phone application, often taking advantage of a smartphone's GPS location capabilities, always on-hand presence, and easy access to digital photo galleries and mobile wallets to enhance the traditional nature of online dating.
These apps can simplify and speed the process of sifting through potential dating partners, chatting, flirting, and potentially meeting or becoming romantically involved over traditional online dating services
This list features the most promising dating apps in India in 2021.
1. Hinge – Dating & Relationships
Hinge is the dating app for people who want to get off dating apps. And it's working. Currently, 3 out of 4 times Hinge members want to go on a second date, we're the #1 mobile-first dating app mentioned in the New York Times wedding section, and we're the fastest growing dating app in the US, UK, Canada, and Australia.
In today's digital world, singles are so busy matching that they're not actually connecting, in person, where it counts. Hinge is on a mission to change that. So they built an app that's designed to be deleted.
Hinge quickly learns your type. You'll only be introduced to the best people for you. They give you a sense of someone's personality. You'll get to know potential dates through their unique answers to prompts, and personal information like religion, height, and politics.
Hinge makes it easy to start a conversation. Every match begins by someone liking or commenting on a specific part of your profile. They ask how your dates are going. After exchanging phone numbers with a Match, they'll follow up to hear how your date went so they can make better recommendations in the future.
The app is free to use. Members looking to see who likes them, set advanced preferences, or access Hinge Experts can upgrade to a Preferred Membership.
2. Seeking
Seeking is the leading luxury millionaire dating app for finding a relationship, soulmate, or a significant other "outside of your league". With over 20+ million Successful and Attractive members, Seeking is the largest millionaire dating app for those in the luxury lifestyle. Featuring beautiful, wealthy, elite, and established singles from all walks of life. From CEOs, executives, entrepreneurs, investors, financiers, doctors, lawyers, and billionaires to celebrities, pro athletes, models, actors and actresses, seeking love, romance and relationships on their terms.
The Seeking app is dating for the "cream of the crop". Whether you belong to the league of the successful or the league of the attractive, the Seeking app is aimed at helping you find the best possible boyfriend, girlfriend or soulmate. Unlike other dating apps that focus on the luxury lifestyle niche, the new Seeking app features an improved verification process, as well as background verified profiles.
Seeking also organizes events, such as singles parties, and relationship summits for our community of millionaires, successful and attractive members, singles worldwide. Locations we regularly hold events in include New York City, Los Angeles, Toronto, Chicago, Miami, Philadelphia, San Francisco and London. With Seeking, users are put in the best position to match and to find real love with like-minded individuals who are also the "cream of the crop".
Seeking members are honest, empowered, ambitious, driven, attractive, successful, established and wealthy individuals from all over the world who enjoy the luxury lifestyle, but most of all, they are looking for genuine relationships, friendships and true love.
The Seeking app gives you access to a number of simple to use features:
Discover Successful or Attractive people near you.
Find exactly who you want to meet with Advanced search filters
Add other members as a Favorite or Message anyone you like
Easily purchase one of our Subscription packages to upgrade to a premium membership
3. Bumble – Dating, Make New Friends & Networking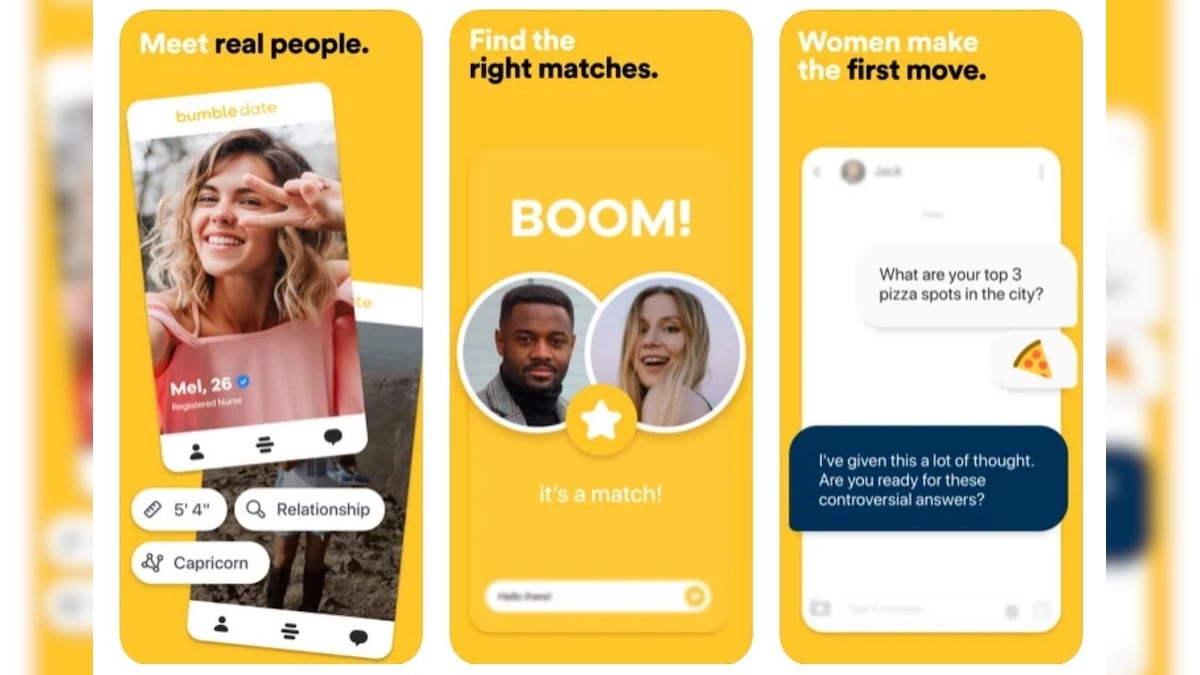 Millions of people have signed up to Bumble to find dates, make new friends, and meet new people. Bumble is a free dating app and social network where you can find genuine matches. Whether you want to make meaningful connections, chat with new friends, or look to expand your professional network.
Bumble is a dating app that's free to download & founded on respect, equality, and inclusion. You can find dates, make friends, and meet new people the way you've always done—but on Bumble, women always make the first move.
With Heterosexual matches, women have 24h to start a chat, and men have 24h to respond. Other matches have 24h to start a chat or reply before the match expires
Bumble comes in 3 modes to suit what you're looking for: Date, BFF, and Bizz
DISCOVER AMAZING FREE FEATURES
Find a great date or chat with your new best friend with our free features:
Unlimited Swipe: Meet the right people by swiping left and right as much as you like
Unlimited chat so you can find the right matches
Link your Spotify and Instagram account to share your interests with potential dates and friends
Use Video Chat to get to know your matches better
MATCH WITH THE RIGHT PEOPLE
Bumble is the first app to combine dating for singles, meeting new friends, and making professional connections all in one app. They make it easy for you to connect.
Use Video Chat to get to know your matches better
Send your videos and favourite pictures while you are chatting with new people
With Snooze Mode, hide your profile whenever you want (you'll still keep all your matches!)
Link your Spotify and Instagram account to share your interests with potential dates and friends
BOOST YOUR DATING LIFE WITH BUMBLE PREMIUM
Bumble is free and always will be! The premium features help you enhance your Bumble experience.
See everyone who swiped you right (your Beeline)
Rematch with expired connections for a second chance at a date
Extend your matches by 24 hours
Bumble is much more than just a dating app for singles. Join the genuinely inclusive dating community, meet new people, or find your ideal partner or date.
4. Arike – Matchmaking App For Malayali Singles
Arike is India's first vernacular dating app that is designed to bring Malayalis residing in and outside India closer for one common reason — finding long-lasting relationships. The word 'arike' translates to 'close-by' in Malayalam. So, the app is designed to offer high-intent dating experience that are culturally aligned to Malayali needs. Arike's unique approach to appreciate sensitivities has made it one of the fastest-growing vernacular dating apps in the country.
Features:
Setting Cultural Preferences: Arike appreciates the Malayali cultural nuances and choices that define Malayali ways of living. We have the preference features on the app that is tailor-made to make sure you find what you're looking for in a person. And to help you in breaking the ice, we host a gamut of Keralan pop culture references which you can use in your profile answers — from food to TV shows and cinema.
Send 'Notes': Arike 'Notes' serves as the best kind of conversation starter which lets users express their interest in someone you really like, by writing to them directly. For all we know, you are just an effort away from the right match.
Arike 'Premium': Arike 'Premium' is an in-app paid feature through which you can send more requests and notes, see who sent you requests and unlock more preferences. If you are looking to meet someone who finds the backwaters of Kerala equally romantic as you do, Arike is absolutely the dating app you should be on.
5. OkCupid: Online Dating App for Every Single Person
OkCupid isn't just another online dating app. Our free dating app helps you meet singles, connect, chat or have a deep conversation through our one-of-a-kind messaging system. Focus on the connections and relationships you're interested in, without the ones you're not. Then, plan to meet up and go on great dates – whether you're looking for local dating, virtual dating or anything in between!
Take your meetings to video chats, calls and go on an online date before you meet.
Take the stress out of online dating. OkCupid can help you find your match, whether you want casual dating, marriage, or just to find your love story – YOU choose what matters. Match with people with similar interests and receive personalized compatibility % when you answer our unique questions. We're here to help you find relationships on your terms.
Flirt, find love, build connections and go on great dates with OkCupid, the best free dating app! Download now!
MATCH, CONNECT AND MEETUP
Meet people and find relationships with our unique messaging system
Local dating features help you meet people nearby
Plan a virtual date night or future coffee meet up over the app
DATING APP UPGRADE
OkCupid is a free dating app for everyone, but we offer an optional premium subscription that unlocks exclusive features. Additional premium dating features include:
See who likes you without having to like them first
Search singles with advanced filters and additional options
Enjoy OkCupid ad-free
6. Mingle2 – Dating, Chat, Date and Meet New People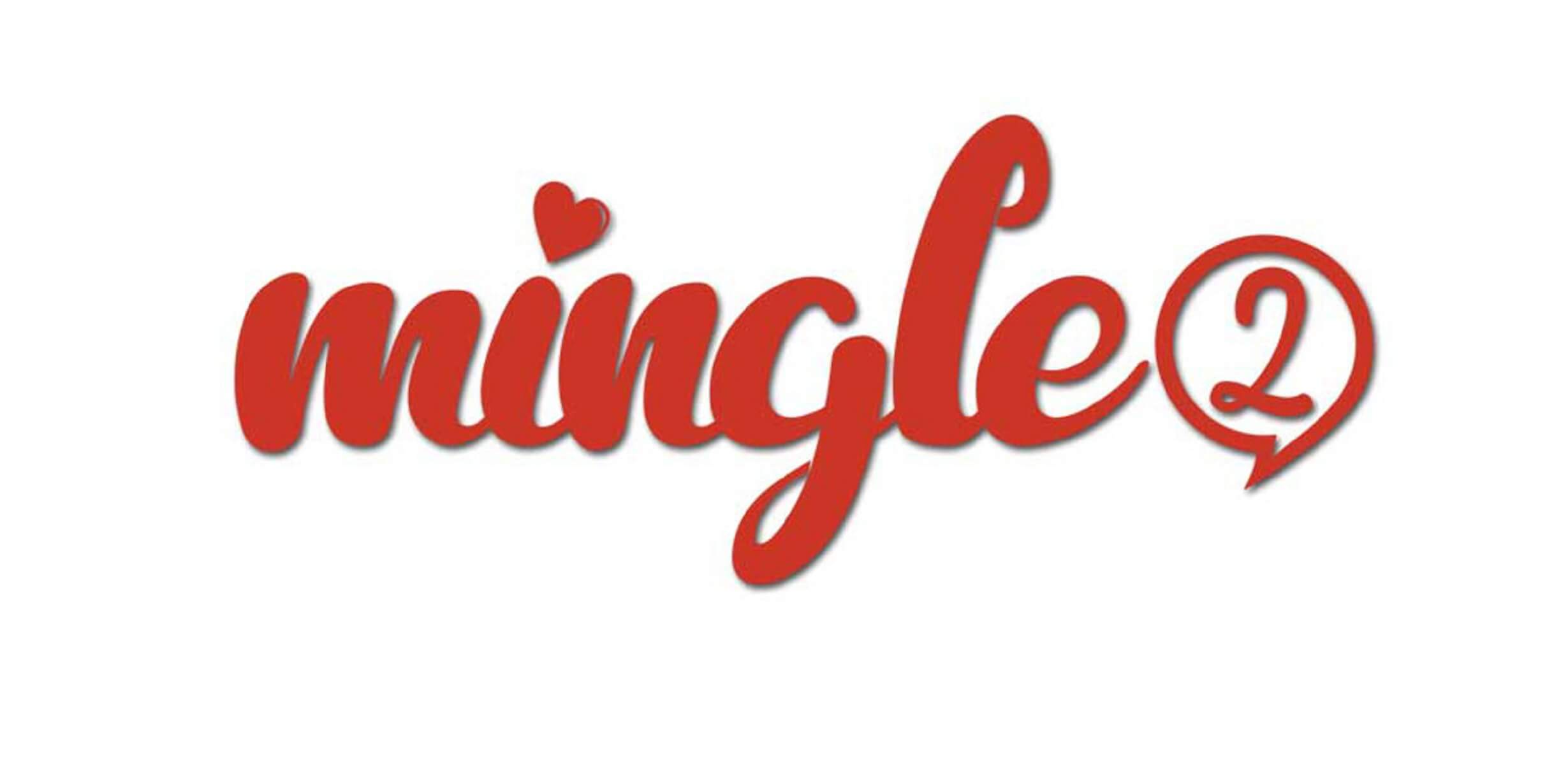 Together with their web platform, the Mingle2 app is one of the biggest free online dating apps out there. So whether you are looking for a marriage, relationship, dating, or just making new friends, Mingle2 has someone for you! Meeting like-minded people, making new friends, dating, or just hanging out and chatting online has never been easier.
Why Join?
Get instant match & recommended match every day.
Search locally or in a foreign country and chat internationally.
Find people near you and see who's online to start chatting instantly.
Match with users in your desired age group, ethnicity, etc.
Send and receive an unlimited chat.
Want to grab someone's attention? Send them online flirt (aka. super like) with nudges/ winks/ hugs.
Your privacy is important. You can delete your account at any time or block anyone on the app.
One of the best things that Mingle2 does is never limit your interactions as other dating apps do! Mingle2 is free and unlimited: you can chat and hang out online with as many new friends and eventually meet up for a date. They know it can be hard to date these days, and want to provide the most accessible place for you to meet someone.
There are many apps for chatting and meeting people, but Mingle2 gives you unlimited everything to improve your chance of finding like-minded people nearby.
They want everyone to have the best experience possible.
1. No Fakes! Safe and Secured! They strictly monitor who uses their app. So if you don't want to talk to someone, you can block them with one click.
2. Prove you're the real deal and verify your profile with Photo Verification.
7. PURE Hookup – anonymous dating
PURE is a destination to find new people and new experiences you always dreamed about. But private life always stays private. No names necessary and no social media links. Everyone here is online, located nearby and ready to go. They also provide end-to-end encryption and automatically delete your chats in 24 hours, unless you want it to last longer. What you share in chats can't be saved.
What makes online dating in PURE different:
Anonymous registration.
To create an account you can login with Google Sign-in.
Feed with personal ads and dating nearby.
To go online, you need to create and post a personal ad saying what kind of experiences you are looking for: flirt, fwb, fast dating, casual relationship with no strings attached, hooking up, arrangement, girlfriend or boyfriend. Optionally, you can upload a photo, audio or text message. Upon posting your ad, you'll see ads from everyone else who's online in the local chat. Say hi to begin a secret affair. As soon as you go offline, your ad becomes invisible.
Self-destructing chats.
Chats are created automatically upon matching someone and all chats self-destruct in 24 hours so you can talk to strangers without being concerned about your privacy. However, the timer can be disabled by mutual agreement.
We protect your privacy.
All chat messages, including photos and audio, shared in a stranger chat cannot be saved to the phone. If the interlocutor takes a screenshot, an automatic notification will be sent within meetup chat to inform both chat partners.
Automatic notifications about potential scam.
The system sends automatic alerts on trigger words in chats that might be used by scammers.
PURE is an open dating community for straight, gay, lesbian, bisexual, trans, and queer people. Adults only, you must be at least 18 years old to use the app. It is an ideal place for dates and the best part of it you can be naughty or wild and play it real. If you are seeking arrangements, a meetup, a hookup or just want to talk to strangers — PURE is the right choice, match with someone and get ready for some fun.