Let's take a look at 10 such most reliable finance and investment apps available on the android OS in India in 2021.
1. Groww – Stocks, Demat, Mutual Fund, SIP
2. Scotiabank Mobile Banking
3. Kite by Zerodha
4. US Stocks, Mutual Funds, FD : INDmoney
5. PayPal Mobile Cash: Send and Request Money Fast
6. Upstox – Stocks, Mutual Funds, IPOs & Gold
7. PhonePe: UPI, Recharge, Investment, Insurance
8. Kotak – 811 & Mobile Banking
9. Binance: Bitcoin Marketplace & Crypto Wallet
10. iMobile Pay by ICICI Bank
1. Groww – Stocks, Demat, Mutual Fund, SIP
Join millions of users on Groww and start stock investing, mutual fund investing & also buy gold online. Check live share prices, open your free Demat account & start trading in the stock market. With Groww, Investing in mutual funds, stocks, digital gold are made easy, fast & secured. Enjoy 100% paperless onboarding without any hassles and Invest in popular mutual funds, stocks & buy gold in a few minutes from the comfort of your home.
Invest in any direct mutual funds by SIP or lump sum at 0% commission for free. If you are already an investor, switch your regular investments plan to direct mutual fund plans & earn extra returns. Groww is the simple Demat & stock trading app that allows you to open a free Demat account & trade BSE, NSE listed stocks in the share market at a low brokerage on the stock orders.
Live price movements of all shares listed under NSE & BSE like infy share, boi share, hdfc share, sbi share, yes bank share, itc share, reliance (ril) share, tata motors share, icici bank share, vedanta share, vodafone-idea share & a lot more.
Invest in equity mutual funds – small-cap, large-cap, mid-cap, multi-cap for the long term, and higher returns. Or invest in balanced funds, gold funds, sector funds, or international funds – all in one mutual fund app.
Groww is registered with AMFI & SEBI and all mutual fund companies (AMCs).
2. Scotiabank Mobile Banking
Whether you're waiting in line, just woke up, or only have one hand free, we designed the app so that when real life happens, you can still bank the way you want.
Pay bills and see a history of your bill payments
View and search your transactions
Check your balance without signing in with Quick Balance
Transfer money between your accounts, or send money with Interac e-Transfer and Western Union Money Transfer
View your Scotia Rewards and SCENE points
Check your TransUnion Credit Score, and learn more about score factors and where you stand
Deposit a cheque by taking a picture with Mobile Deposit
Find the answers you need in our Help Centre
3. Kite by Zerodha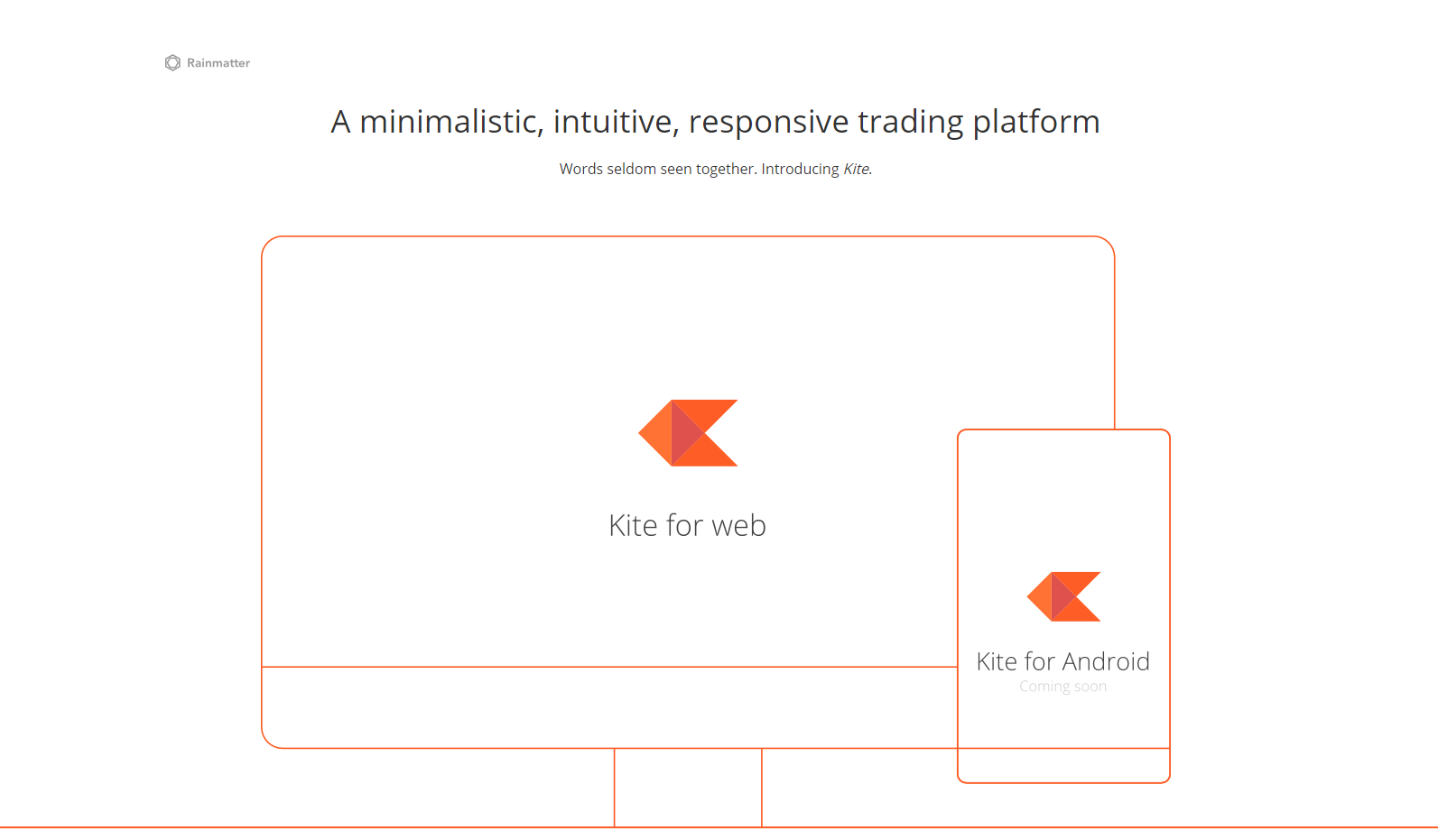 Zerodha's flagship trading platform Kite Web as an Android app! Clean & intuitive UI, super fast and super light back-end for all your investment and trading needs.
Features:
Built from scratch using brand new technologies
Significant speed improvements
Brand new design, everything from login to the order window
Biometric (fingerprint and Face ID – iOS) 2FA for seamless logins and better security
Embedded Console reports and widgets
TradingView charts along with ChartIQ on both web and mobile
Universal overview screen for all instruments
Instant status update after order placement
Order update push notifications
Extended filter and search options on marketwatch, holdings etc.
Customisable multi-marketwatch views
Multi-exit on positions
Seamless login to other apps in the Zerodha Universe
Dark mode!
4. US Stocks, Mutual Funds, FD : INDmoney
INDmoney is a SuperMoney app : A one stop shop for your money to track, save, plan and invest. INDmoney automatically & securely tracks all your investments, loans, expenses, credit cards, savings a/cs, PF's, EPF's. You can track across brokers, banks, distributors and advisors.
INDmoney recommends actions for you to save your money, improve your portfolio and then invest your money at ZERO commission. You can directly invest in US Stocks from India, Commission Free Direct plan Mutual Funds & SIPs, FD's (Fixed Deposits), Bonds & PMS.
5. PayPal Mobile Cash: Send and Request Money Fast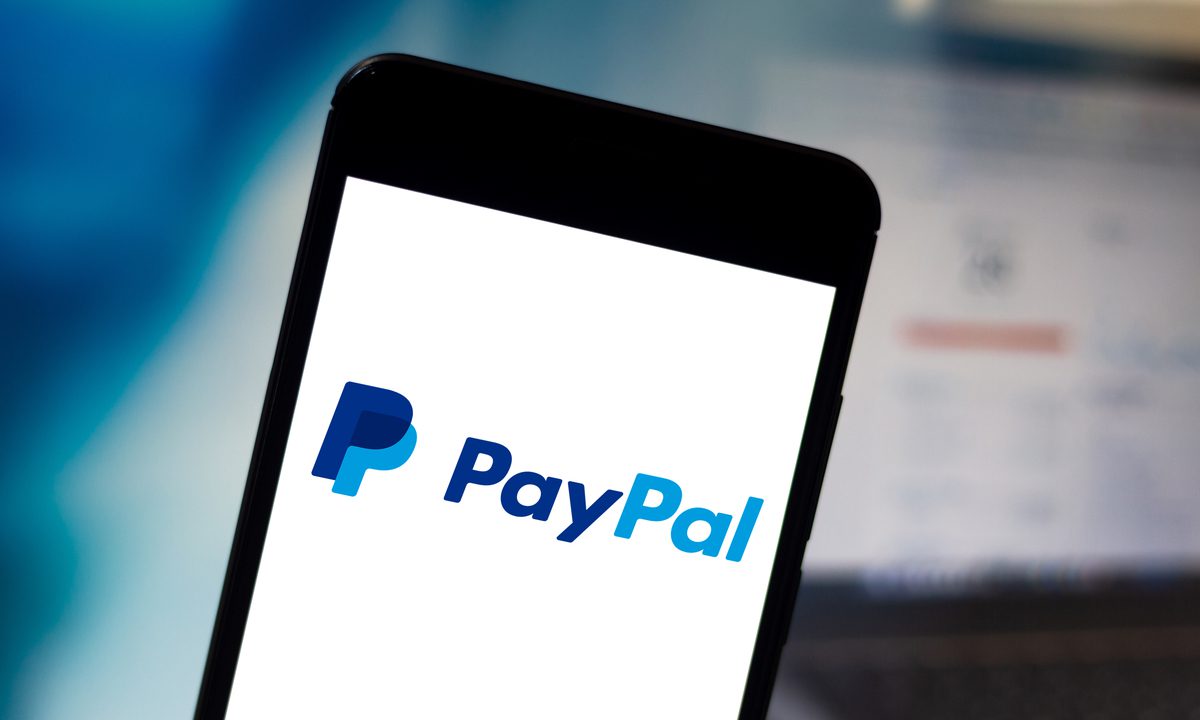 PayPal app is a simple and secure way to get paid back for last night's takeaway, send money to friends who have an account with PayPal , check PayPal activity, choose currencies to send around the world and more. Plus, we've added some new features we think you'll love…
A TOUCH-FREE WAY TO PAY OR BE PAID
• If you're buying, simply scan the QR code to pay securely with your PayPal app.
• Whatever you're selling, now you can quickly set up a QR code and get paid in person, all with just your phone.
SEND AND REQUEST MONEY FOR FREE
• When funded by a bank account or balance, it's free and secure to send money or ask for it back from friends and family in the US.
• All you need is an email address, mobile number, bank account, cash pick up service point or mobile top up details. *An account with PayPal is required to send and receive money. If you don't have an account with PayPal, you can sign up for free quickly and easily.
• NEW FEATURE: just type a name, email or phone number and PayPal will find the right person for you.
• Request money quickly and securely from friends or family with just a few taps.
GET INSTANT SPENDING NOTIFICATIONS
• Never miss a thing – keep on top of payments and sending or receiving money, with instant push notifications.
• Check out all your latest PayPal activity, by just logging in.
ACCESS YOUR BALANCE INSTANTLY WITH THE PAYPAL CASH CARD
• Easily transfer funds from your bank balance to your account with PayPal.
• Shop in-store, online or everywhere Mastercard® is accepted and withdraw cash at ATMs worldwide.
• PayPal Cash Plus account required to get the card.
TRUST PAYPAL SECURE TRANSACTIONS
• You can be sure PayPal will help keep your financial information secure, with commercially available encryption, and fraud detection. All that plus monitoring transactions, 24/7.
CRYPTOCURRENCY
PayPal Cash or Cash Plus account required. Terms apply. Only available in the US and limited in certain states. Buying and selling cryptocurrency is subject to a number of risks and may result in significant losses. PayPal does not make any recommendations regarding buying or selling cryptocurrency. Consider seeking advice from your financial and tax adviser.
PAY IN 4 WITH PAYPAL
Buy now and pay later by splitting your purchase into 4 payments.
Just choose PayPal at checkout and select 'Pay Later', where you'll see 'Pay in 4' as a way to pay.
Make the down payment today, and pay the rest in 3 payments – one every two weeks.
Payments are easy to manage through the PayPal app and on PayPal.com.
Loans to California residents are made or arranged pursuant to a California Finance Lenders Law License.
6. Upstox – Stocks, Mutual Funds, IPOs & Gold
Join one of India's largest investment platforms trusted by over 29 lakh investors. This easy-to-use app will help you with all your investment needs. Now you can invest in stocks, mutual funds, gold, IPOs, and futures & options with this state-of-the-art investment platform.
Investments made super easy with Upstox:
Zero brokerage on stock investments
Rs. 20*/ order for intraday trading and F&O, currencies, and commodities
Backed by top investors like Ratan Tata and Tiger Global
– 100% paperless account opening
– 29 lakh+ happy investors and traders.
– Trade anywhere on the go with our sophisticated investment and trading platform
– Invest in mutual funds with low funds
– Transfer or add funds easily within the Upstox app via Smart Transfer, GPay, BHIM, or net-banking.
– Get good exposure for your intraday and delivery trading with our value add-on packs
– Access advanced charting tools and make informed trading decisions
– Create unlimited customized watchlists
– Access predefined watchlists of Nifty 50 and other indices
7. PhonePe: UPI, Recharge, Investment, Insurance
PhonePe is a payments app that allows you to use BHIM UPI, your credit card and debit card or wallet to recharge your mobile phone, pay all your utility bills and also make instant payments at your favourite offline and online stores. You can also invest in mutual funds and buy insurance plans on PhonePe.
Link your bank account on PhonePe and transfer money with BHIM UPI instantly! The PhonePe app is safe and secure, meets all your payment and banking needs, and is much better than Internet banking.Things you can do on PhonePe App:
• Money Transfer, UPI Payment, Bank Transfer
• Recharge Mobile, DTH
• Bill Payment
• Buy or Renew Insurance Policies
• Mutual Funds, Investments
• Make Online Payments
• Make Offline Payments
• Manage your refunds
8. Kotak – 811 & Mobile Banking
The Kotak Mobile Banking App, a best in class App, provides banking on the go, which is a must in today's digital era. If you are not an existing Kotak customer, you can open a Kotak Savings account or an 811 digital bank account by visiting your nearest branch.
If you are an existing Kotak customer, you can use the 180+ features of the app to Bank, Pay bills, Invest, Shop and access services.
One of their recent additions to the 180+ features is their new Pay Your Contact feature, where you can now send money to anyone using just their mobile NumberThere's a lot more you can do with our Mobile Banking App:
• Transfer money instantly using BHIM UPI without the need for any bank information
• Transfer funds easily on the go without registering a beneficiary
• Send money with Pay Your Contact, by just knowing your beneficiary's mobile number
• Book train tickets using IRCTC, shop on Flipkart, goibibo and more in KayMall
• Recharge your mobile & DTH subscriptions with ease
• Purchase and redeem Mutual Funds and keep track of your investments
• Apply for a Kotak Credit Card
• Regenerate your Debit and Credit card PINs
• In case of loss, temporarily switch off your Kotak Debit Card for security purpose
• Pay Credit Card bill online
• Check your Bank Account statement
• Check your account balance
• Pay your bills, open a Term Deposit
• Post opening Account, go to Manage Profile and Click a selfie or upload your photo to set as profile picture
9. Binance: Bitcoin Marketplace & Crypto Wallet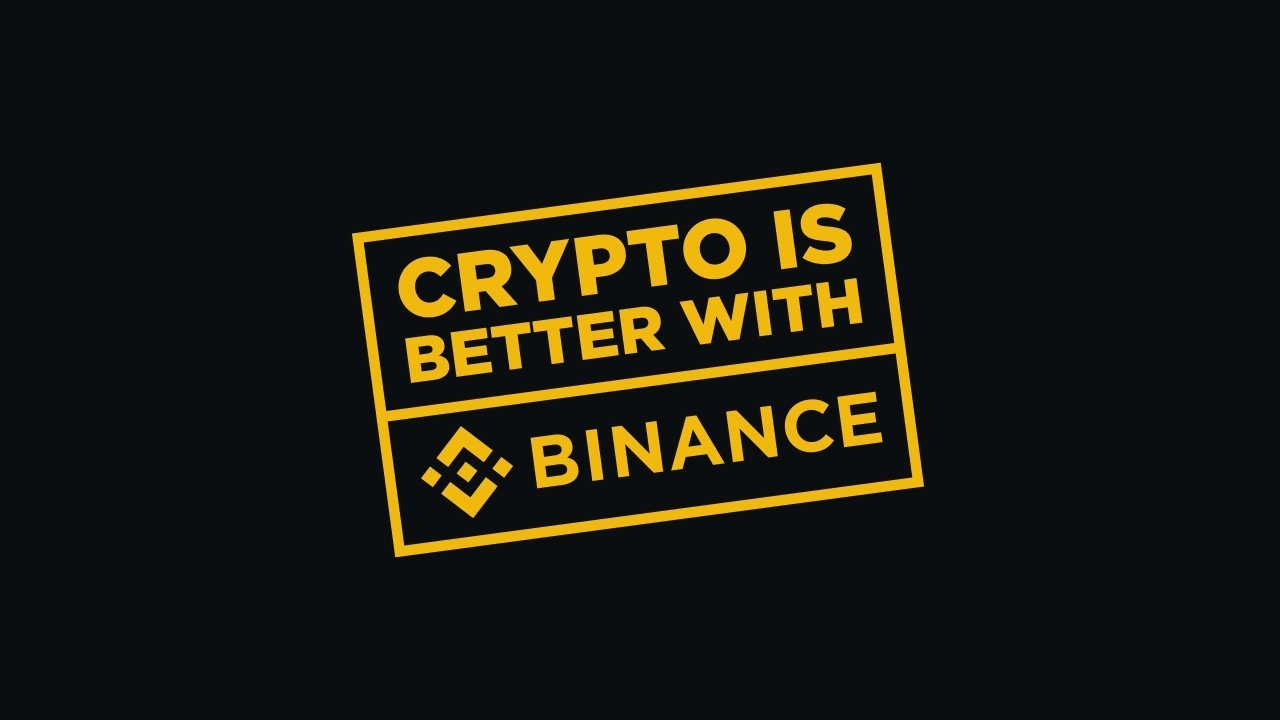 Trusted by millions of users worldwide. Get started today and buy Bitcoin, Ethereum, Link, Tezos, Cardano, Binance Coin, MOBOX (MBOX), Alpaca Finance (ALPACA), Harvest Finance (FARM), and more, all with some of the lowest fees in crypto.
Binance App is available only to non-U.S. citizens and residents. For U.S. citizens and residents, please install Binance.US App. Choose from 200+ supported cryptocurrencies, including Bitcoin, Ethereum, Link, Tezos, Cardano and Binance Coin while always being at the forefront of new coin launches.
Earn money on your crypto and enjoy some of the highest interest rates on the market with Binance Savings & Staking. USD Stablecoin interest rates all over 5%. Can your traditional savings account beat that? No way.
10. iMobile Pay by ICICI Bank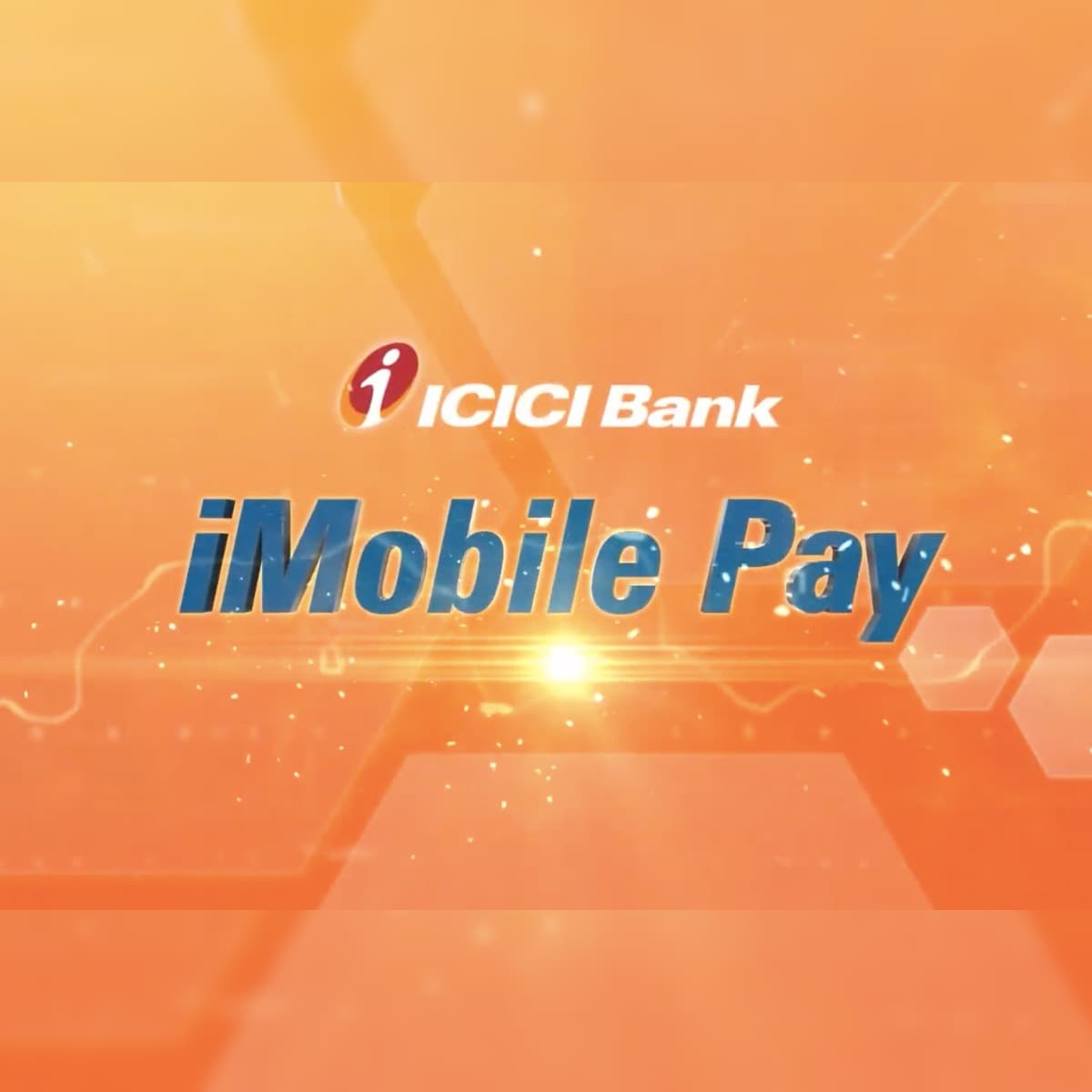 iMobile is ICICI Bank's official mobile banking application. iMobile, the most comprehensive and secure Mobile Banking application, getting payments done through Unified Payment Interface (UPI), offers over 170 banking services on your mobile.
The features of the new iMobile are:
• Pay and collect money from anyone instantly using Unified Payment Interface (UPI Payments). UPI ID is your virtual identity for UPI payments. Use your UPI PIN to do all UPI transactions.
• View and transact from all your accounts including Loans, PPF, iWish, Insurance, Cards, Deposits and ICICI FASTag
• Check your bank balance, view & email detailed statement and view passbook on your mobileManage ICICI Bank FASTag – Purchase FASTag, view FASTag balance, recharge FASTag, view FASTag statement, manage multiple FASTag accounts, link/de-link FASTag and much more
• Transfer funds to an account or to contact no or email id
• Send cash through ICICI Bank's Cardless Cash facility
• Transact superfast using Favourite feature. By tagging a transaction as favorite, you can quickly access and complete your transactions like mobile recharge or fund transfer
• Connect directly to ICICI Bank Phone Banking Officer from your mobile phone application
• Track your deliverables
• Open FD – Open FDs, RDs or iWish deposits
• Get personalized offers on your mobile
• Access and manage Life Insurance policies
• Service At Your Convenience: Avail banking services from the comfort of your home. You can locate an ATM, stop or check status of your cheque, order a cheque book, track your service requests and more.