Trends
NATO Denounces Russia's Nuclear Presence in Belarus as "Dangerous and Reckless."
Why NATO has Denounces Russia's Nuclear Presence in Belarus?
During the Ukraine Conflict, NATO denounces Russia's nuclear presence in Belarus as "dangerous and reckless."
NATO blasted Russia on Sunday for its "dangerous and reckless" nuclear rhetoric, while Russia is warning NATO by stationing tactical nuclear weapons in Belarus, according to Reuters.
"NATO is vigilant, and we are closely monitoring events. According to a NATO spokeswoman, the Russian nuclear posture hasn't changed in a way that would cause us to adjust our own.
Notably, Belarus also borders Poland, Lithuania, and Latvia, all of which are members of NATO. The deployment of tactical nuclear weapons to Belarus marks Russia's first atomic weapon stationing outside its borders since the middle of the 1990s.
"Russian notion of NATO nuclear sharing is wholly incorrect. NATO allies adhere to all of their global commitments. "Moscow has repeatedly broken its pledges to limit its arsenal, most recently suspending its participation in the New START Treaty," a spokesperson for NATO continued.
The U.S., the second nuclear superpower, initially reacted cautiously and announced that Moscow had not given any signs of using atomic lances. The top official from the U.S. government noted that Belarus and Russia had earlier discussed the transfer of nuclear weapons.
"We have no reason to alter our strategic nuclear posture, and there is no sign that Russia is training to use nuclear weapons," the spokesperson said. The official continued, "We are committed to the collective defence of the NATO alliance.
Following Russian President Vladimir Putin's statement that tactical nuclear weapons would be sent to Belarus, Kyiv, a Russian ally, they were told that Minsk was being held prisoner by Moscow.
Oleksiy Danilov, the secretary of Ukraine's National Security and Defense Council, wrote on Twitter that "Russia grabbed Belarus as a nuclear hostage" and that the move was "a step towards the internal destabilisation of the country."
In Belarusian society, he continued this decision would increase public antagonism towards Russia and President Putin. Using "scare tactics," according to Ukrainian presidential adviser Mykhaylo Podolyak, Vladimir Putin violated the nuclear non-proliferation treaty.
The decision by Russian President Vladimir Putin to station tactical nuclear weapons in Belarus, which brings the guns closer to the European Union, has been denounced by Germany, according to a report from AFP.
A foreign office representative told AFP that the statement was "another Russian attempt at nuclear intimidation." The source, who asked for anonymity, stated that Germany would not allow itself to be "taken off our course" by Moscow's conduct.
The source argued that President Putin's assertion that the step by Russia was analogous to NATO's nuclear sharing was untrue and unsupported.
The decision to station tactical nuclear weapons in Belarus was made in response to Chinese President Xi Jinping's visit to Moscow, where Russia and China jointly demanded that "all nuclear powers must not deploy their nuclear weapons beyond their national parts, and they must withdraw all nuclear weapons deployed abroad."
AFP reports that after Russian President Vladimir Putin meant his country would station tactical nuclear weapons in Belarus, Kyiv declared on Sunday that it was asking for an emergency meeting of the U.N. Security Council to address the problem of the nation's "nuclear blackmail."
According to the Ukrainian foreign ministry, "strong attempts to counter the Kremlin's nuclear blackmail" are expected from the United Kingdom, China, the United States, and France. We demand an urgent special meeting of the U.N. Security Council.
NATO on the Ukraine war and Vladimir Putin's nuclear threat
In response to Putin's nuclear threat during the ongoing conflict in Ukraine, It has issued a statement expressing its alarm and condemnation. According to the report, NATO is "very worried" by the recent increase in the carnage in eastern Ukraine and the Russian military's growing presence there.
It is unacceptable and dangerous even to suggest the use of nuclear weapons. NATO has called on Russia to preserve Ukraine's territorial integrity and sovereignty and emphasised the importance of finding a diplomatic solution to the problem.
The organisation has also reiterated its commitment to the overall defence of its member states.
It has also demonstrated that it supports Ukraine and rejects Russia's aggressive actions in the area. The organisation has pleaded with Russia to lower the tension and open a constructive dialogue to resolve the conflict amicably.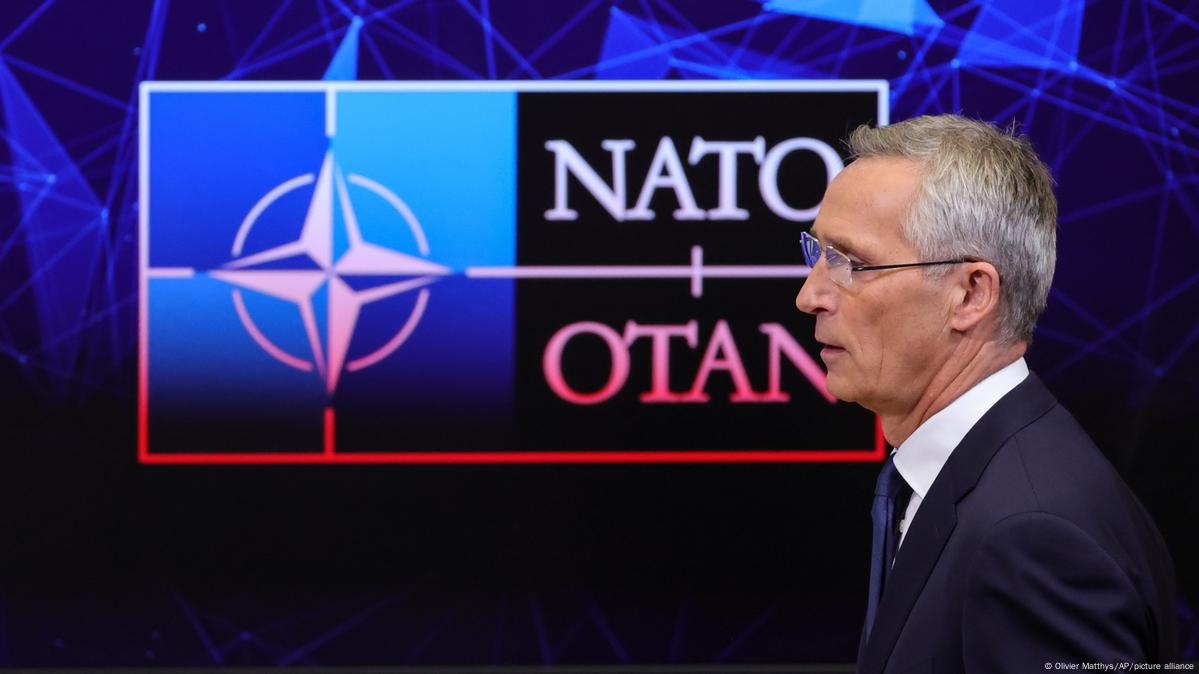 It has likewise confirmed its adherence to Ukraine's territorial integrity and support for its people. The organisation has called on Russia to cease all its disruptive regional actions, including equipping, training, and backing separatist forces in eastern Ukraine.
The OSCE's importance in monitoring the situation in eastern Ukraine and advocating a peaceful resolution to the conflict has also been stressed by NATO. The group has pleaded with all parties to support and collaborate with the OSCE's mission.
Not least, NATO reiterated its commitment to nuclear disarmament and arms control. Along with making public statements, it has taken several concrete initiatives in response to Putin's nuclear threat and the situation in Ukraine, urging all states to maintain their responsibilities under international law and work towards a nuclear-weapons-free future. Among these actions are:
1. Growing military presence in Eastern Europe: In response to Russia's stepped-up military presence along Ukraine's borders, it has increased its soldier and equipment deployments there. This involves creating an Enhanced Forward Presence in Poland and the Baltic States and improving air and naval patrols.
2. Support for Ukraine: NATO has provided Ukraine with political and material support, especially by allowing Ukrainian armed forces access to military equipment and training. To advance democratic reforms and strengthen the rule of law, NATO and the Ukrainian government have worked closely together.
3. Contact with Russia: Despite the ongoing conflict in Ukraine, It has kept communicating with Russia. The group has stressed the importance of keeping communication channels open with Russia to reduce the likelihood of error and misunderstanding.
4. Weapons control and disarmament: NATO has an outspoken advocate for nuclear and other types of disarmament. The organisation has asked that the United States and Russia's New START agreement be extended and that new arms control agreements be negotiated to address new threats.
In response to Putin's nuclear threat and the situation in Ukraine, It has taken steps to maintain regional security and stability while promoting dialogue and diplomacy to address the underlying issues.
NATO has likewise pursued diplomatic solutions.
It has also sought diplomatic answers to resolve the Ukrainian problem. These projects consist of the following:
1. Negotiations: It has supported diplomatic initiatives to solve the Ukrainian conflict peacefully. The group has participated in the Normandy format negotiations, in which the presidents of Germany, France, Ukraine, and Russia meet to discuss the issue.
2. Sanctions: Due to Russia's aggressive behaviour in Ukraine, It has supported sanctions against that country. The group has pushed for the continuation of the sanctions unless Russia fully abides by its commitments under international law.
3. Humanitarian aid: Due to the situation, It has sent food, medication, and other necessities to the distressed citizens of Ukraine.
4. Cyber defence: To fend off the threat posed by Russian hacking, It has focused on improving its cyber defence capabilities. The group has established a Cyber Defense Center of Excellence to harmonise efforts to protect NATO's systems and networks.
The response to Putin's nuclear threat and the Ukrainian conflict has taken many forms and involves military, political, and diplomatic efforts to improve regional security and stability. In addition to emphasising the importance of communication and cooperation, the organisation has taken adequate measures to deter further Russian aggression.
Edited by Prakriti Arora