Trends
Nick Gilmour Shares 5 Tips on How to Achieve Success in Any Business
Anyone can become successful if they work hard enough, right? This influential Ontario-based business owner shows aspiring entrepreneurs how to get there and stay there.
Nick Gilmour Shares 5 Tips on How to Achieve Success in Any Business
Nick Gilmour, owner of Gilmour's Market, a family-run grocery and butcher which started outside of Kingston, Ontario,
but has expanded to include multiple locations and a robust eCommerce website which ships Canada-wide, turned real estate mogul, has become a recognized household name.
His influence on social media, including a popular podcast, provides budding and seasoned entrepreneurs with valuable insight on how to become massively successful in their chosen field.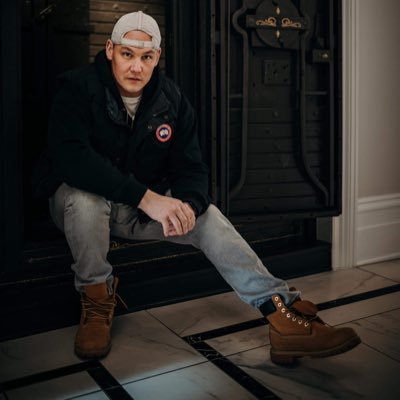 Nick has proven to the business world that you don't have to start from something to become a millionaire – all you need is to think like a millionaire and become obsessed with your passion.
Since choosing to follow in the footsteps of his father, a retired business owner from Belleville, since 2013, and becoming growingly successful,
Nick has compiled his top five tips on how to achieve success in any business.
1. Work Harder Than Anyone You Know
The important aspect to remember here is that you first need to surround yourself with people who already work hard.
It doesn't work if you're working harder than those who don't want to be successful. Once you've gained a circle of influential people, aim to work harder than them.
2. Never Stop Learning
If you're arrogant enough to think you've learned enough, then you're not going to see yourself grow.
There is never going to be a time when you've learned too much; it's impossible. Keep reading inspirational and educational books and taking courses to increase or upskill your knowledge.
3. Want it more than anything you've ever wanted in life.
If you've claimed success is important to you yet find yourself on the couch watching Netflix every night,
it's going to take a long time before you see the efforts of your work. Why? Because you're not putting enough into it.
You have to want to be successful in your business more than you've wanted anything in your life. Sometimes you have to make sacrifices to get there.
4. Be passionate about everything you do.
Consider every action you take on the road to success as being a necessary step to becoming the person you want to be.
Don't ever lose any of that passion, even if you're doing things that might be considered tedious or tiring.
The more passionate you are, the faster you'll get where you want to go.
5. Find mentors and ask them for help.
Some of the world's most successful people had a mentor. Even Jeff Bezos, the richest man in the world, was inspired by his boss and mentor to build Amazon.
Don't be afraid to ask the most successful person in your community for a chance to meet for a coffee – or a beer. The worst response you'll get is no.
Nick Gilmour continues to provide valuable advice and support to business owners locally and across North America.
He continues to grow his investment company along with his family business, triumphantly growing closer each day to reaching his goal of owning $1 billion in assets.