Trends
Now, Paytm users can make UPI payments to mobiles registered with third party UPI apps
Users of the Paytm app will now be able to send UPI transactions to any mobile number using any UPI payment app, even if the recipient is not signed up with Paytm, according to a statement from Paytm Payments Bank.
Today, Paytm Payments Bank announced that through its UPI-based payments service, users of Paytm can now send money to any mobile number registered with a different UPI app. Users of the app could only send UPI payments to other app users before this update. With this update, the app users will now be able to send money to people who do not use the app using the United Payments Interface (UPI) of the National Payment Corporation of India (NPCI).
This action will improve the interoperability between different payment apps and give Paytm users more flexibility when making payments.
The app said in a statement to the media on the occasion that "this is a significant move for the UPI ecosystem, as it will enable more users to send money to any UPI app, encouraging wider adoption." 
"We remain the market leaders in UPI payments, providing users with a solid infrastructure for quick and secure transactions. This reinforces our goal of promoting financial inclusion in the nation even more," the business continued.
It's interesting that the news broke so soon after Prime Minister Narendra Modi hailed Paytm as the nation's pioneer in financial services and digital payments during a speech at the Mana village in Uttarakhand last month.
Modi praised the country's growing adoption of digital payments and mentioned that the village's female business owners accept digital payments through Paytm and have QR codes outside their establishments.
He added that Paytm, a leader in digital payments, has been at the vanguard of India's digital revolution and is heavily utilized throughout the nation, from small villages to larger cities and towns.
In India, the business was a pioneer in the QR code revolution. In his speech at the time, he had stated that "Paytm is enabling merchants with robust business solutions to scale their businesses, from offline payment devices to credit."
In the meantime, follow these steps if you want to transfer money from Paytm to another UPI-based app:
How to use Paytm to send money to other UPI apps?
Step 1: Open Paytm on your smartphone 
Step 2: Navigate to the section for UPI Money Transfers.
Step 3: Select "To UPI Apps" from the menu.
Step 4: Select the option to "Enter Mobile No. of any UPI app."
Step 5: Next, enter the recipient's mobile number.
Step 6: Enter the desired amount and select "Pay Now."
In India, the Paytm Payments Bank has the largest scale for mobile transactions. With its mobile-only savings accounts, current accounts, fixed deposits with partner banks, and payment instruments like wallets, UPI, and FASTag among other services, the bank provides Indians with the best-in-class digital payment and banking experiences.
Transaction limits may soon be implemented by UPI payment apps: Check Specifics-
Users might not be able to use Unified Payments Interface (UPI) payment apps to send an unlimited number of payments, according to the UPI Transaction Limit.
For obvious reasons, Unified Payments Interface (UPI) is one of the most popular payment methods in India. Because it enables you to combine multiple bank accounts in a single mobile application, it is not only safe but also incredibly convenient to use.
However, a recent development may cause problems for UPI users. A limit on the transaction may soon be imposed by UPI payment apps like Google Pay, PhonePe, Paytm, and others, according to a report in IANS.
This implies that users may not be able to use UPI payment apps to make an unlimited number of payments.
The Reserve Bank's proposed deadline of December 31 for capping player volume at 30% is being discussed with the National Payments Corporation of India (NPCI), which manages the UPI digital pipeline.
There is currently no volume cap, and roughly 80% of the market is made up of Google Pay and PhonePe.
In November 2022, NPCI proposed a 30% volume cap for third-party app providers to reduce the risk of concentration (TPAP).
A meeting has already been held to examine every angle in detail. Senior representatives from the finance ministry and the RBI joined the NPCI officials at this meeting.
Because the NPCI is still weighing all of its options, no final decision regarding the extension of the December 31 deadline has been made.
However, the NPCI is anticipated to decide on the implementation of UPI market cap by the end of this month.
On January 1, 2021, NPCI issued a directive capping the percentage of transactions that a provider of third-party applications could handle at 30% of the volume of transactions handled on UPI. This percentage was determined based on the volume of transactions processed in the three months prior.
Will Paytm's Popularity Increase?
With its most recent move, Paytm hopes to gain from the compatibility of all UPI-based apps. This strengthens our mission to promote financial inclusion in the nation even more, according to a statement from a representative of Paytm Payments Bank Limited.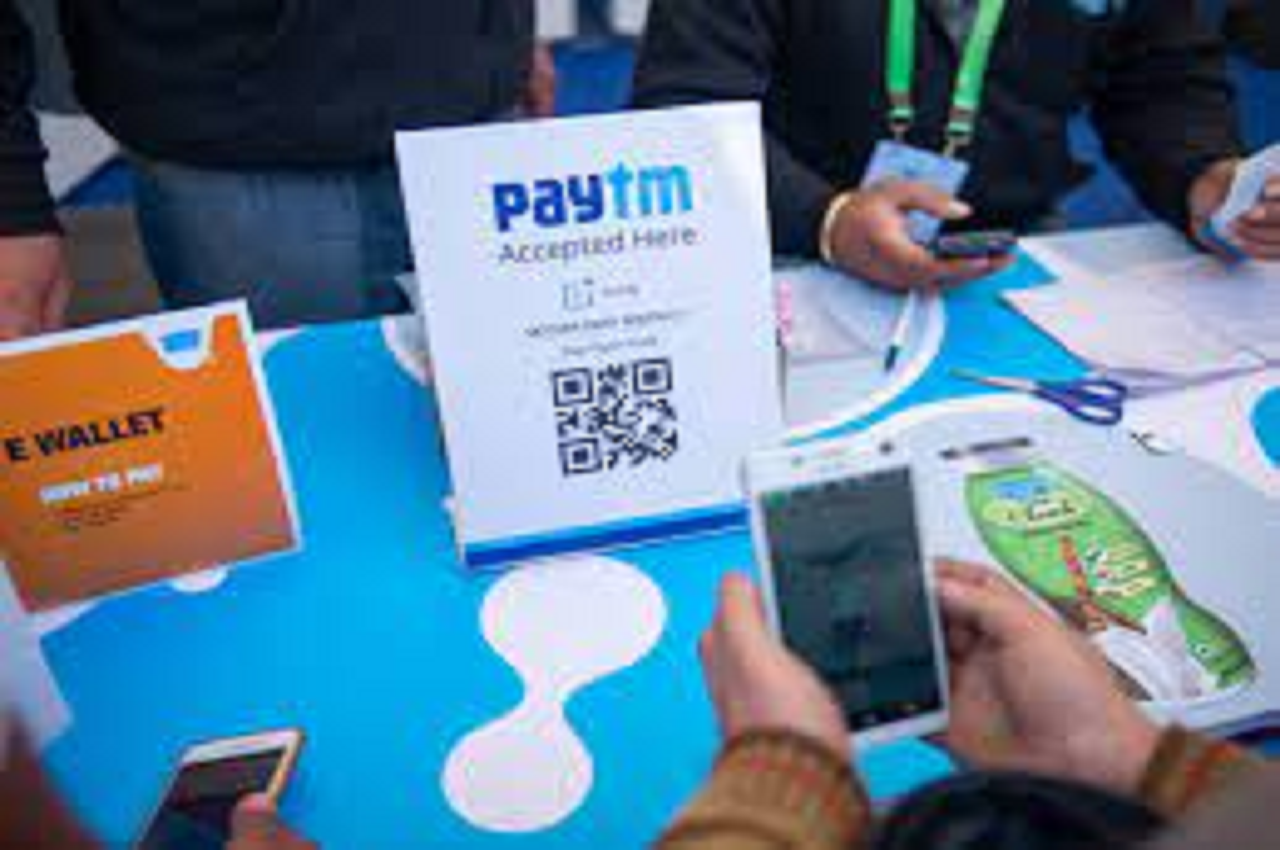 All payment service providers now have access to the global database thanks to the National Payments Corporation of India (NPCI), making UPI payments interoperable. Currently, Paytm, PhonePe, Google Pay, Amazon Pay, and WhatsApp Pay are some of the most popular digital payment apps.
Many users preferred other UPI apps because Paytm was a closed network.
Since Paytm Payments Bank now allows non-Paytm users on its platform, its popularity might increase. According to the most recent NPCI report, Paytm claims to have recorded over 1,614 million transactions. In the upcoming days, this number could increase.
edited and proofread by nikita sharma