Trends
Population and its devastating detrimental effects on the planet.
India's contribution to the global population.
India is a young country with a median age of 27 years. About 34% of the population is below the age of 15, while only 3% is aged 60 or above. This youthful population is a key asset for India's future growth. India's working-age population is expected to grow by about 1% every year between 2020 and 2050, while the number of people aged 60 or above is projected to increase more slowly, at about 0.4% per year.
India is projected to add nearly 273 million working-age people to its labor force between 2020 and 2050. This is equivalent to the combined labor forces of the United States, Japan, Germany, and the United Kingdom today. India's working-age people are expected to peak in 2035, after which it will start to decline.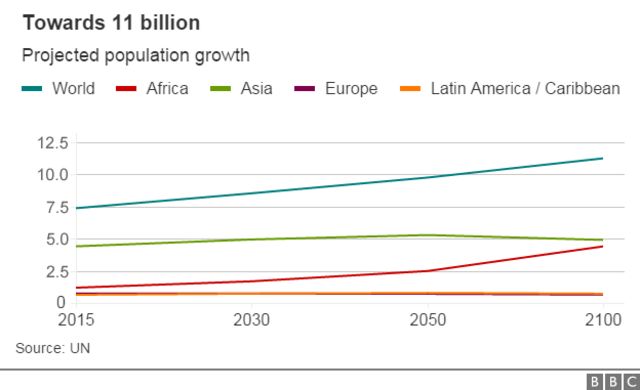 The share of the world's people living in India is projected to increase from 17% in 2020 to 18% in 2050. India's population is projected to exceed that of China in 2027 when India is projected to have 1.4 billion people and China is projected to have 1.3 billion people, but India has already reached this milestone.
India's people is growing at an annual rate of 1.2%, which is higher than the global average of 1.1%. The majority of India's people are of working age (64%), which is expected to grow to 73% by 2027. This is a significant demographic dividend that can drive economic growth.
The high people growth rate and the high population density are putting a strain on the country's resources.

The per capita availability of water is decreasing and the country is facing a water crisis.

The per capita availability of arable land is also decreasing, this is leading to land degradation and desertification.

The high growth rate is also putting a strain on the country's infrastructure.

The transport, healthcare, and education systems are under strain.

This is leading to a rise in social tensions.
The population in India.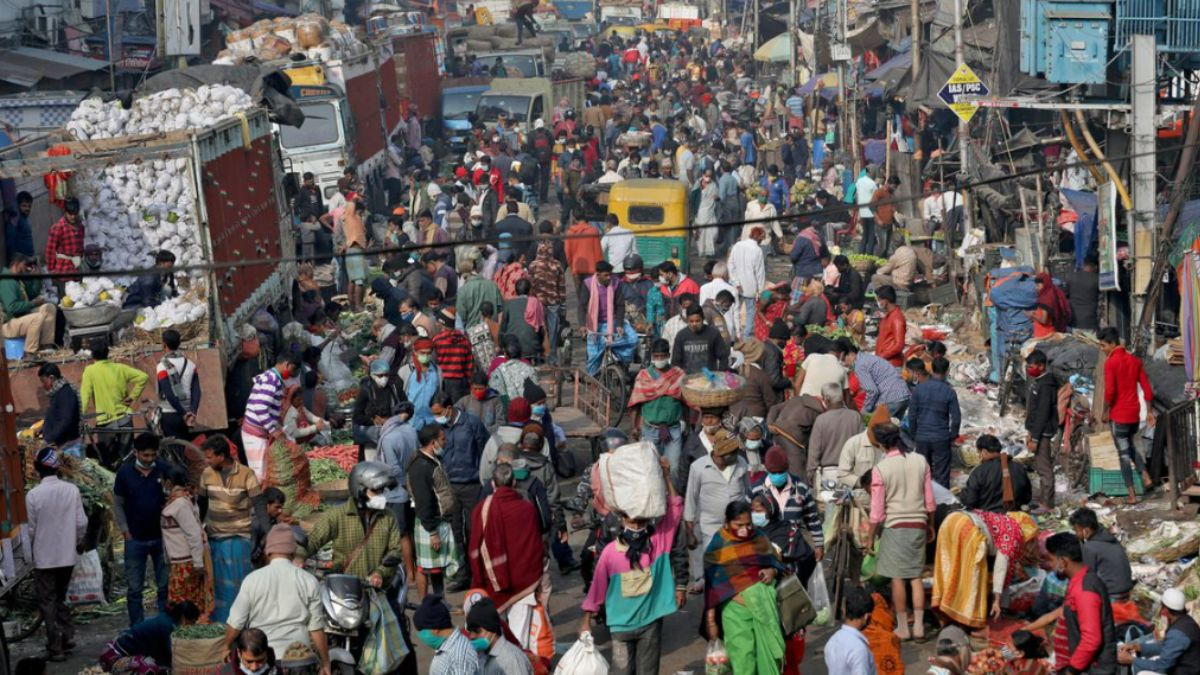 India is the world's second most populous country, with over 1.412 billion this year, and is projected to be the world's most populous country by 2027. India is also the world's fastest-growing major economy, with an annual growth rate of 7.5% in 2016.
Despite these impressive developments, India is home to over one-third of the world's poorest people. Over 60% of the Indian population lives on less than $2 a day, and 22% of the people live in extreme poverty, on less than $1.25 a day. Income inequality is also a major issue in India. The country's Gini coefficient, a measure of income inequality, stood at 48.5 in 2012, higher than the global average of 38.1.
India's high growth rate is a major contributor to poverty and inequality. The population is projected to grow by 1.11% annually between 2016 and 2050, which is higher than the global average of 0.79%. This means India will add 16 million people to its population annually. The high growth rate is due to several factors, including young people, high fertility rates, and declining mortality rates. India is projected to peak in 2062, after which it will start to decline.
The Indian government has implemented several policies and programs to address the issue of poverty. The government's National Food Security Act, passed in 2013, aims to provide food security to all citizens. The government has also launched the Pradhan Mantri Awas Yojana, a housing scheme for the poor. Despite these efforts, poverty remains a major issue in India.
The problem of an increasing number of people has been around for centuries. It was one of the main problems that led to the fall of the Roman Empire. Today, the problem is still a major concern in many parts of the world. There are several reasons why there is an increase. One of the most important reasons is the advances in medical science. This has led to a decrease in the death rate and an increase in life expectancy.
In addition, there has been a decrease in the birth rate in developed countries. However, the birth rate in developing countries is still high. The problem of increasing population is compounded by the fact that the world's resources are finite. This means that as it increases, the available resources decrease. This can lead to several problems, such as an increase in crime, a decrease in the quality of life, and an increase in the number of people living in poverty.
The problem of the increasing population is a complex one. Several factors contribute to it. However, it is important to remember that the problem can be solved. Several things can be done to reduce the rate of growth.
A large part of society still does not have access to necessities like food, shelter, and healthcare. Inadequate infrastructure, corruption, and a lack of jobs are other factors contributing to poverty in India.
Finally, it is important to address the root cause of the problem, which is high birth rates. This can be done through family planning and education. It is also important to empower women and give them control over their fertility. When women are empowered and have control over their fertility, they tend to have fewer children. The population problem is a complex issue and there is no single solution. However, by implementing a combination of these solutions, we can start to make a difference.
edited and proofread by nikita sharma