Trends
Poker Cash Games v/s Tournaments: Key Differences in Online Poker Games
Poker cash:Online poker has been a popular choice during the quarantine period, and many newcomers in India are displaying a fair amount of interest in this globally admired skill game. A game of poker is vast and intricate and features a diverse range of formats and variants, the two most popular formats being cash games and poker tournaments.
So, let's discuss all these two primary formats of online poker so that players of all caliber and skill-set know exactly what they are in for and can decide for themselves which format resonates with their game with perfect clarity.
Poker Cash Games v/s Tournaments
Both kind of formats in online poker tournaments and cash games have their own perks and unique attributes that make them stand out from one another. Right from the pace of the game to bankroll management to game strategy, find out everything you need to know that could make a difference in your game.
Online poker tournaments are pre-scheduled and begin at a scheduled time, and players must continue to play until the tournament finishes or are eliminated during the competition.
Online cash games are ongoing through the presence of various cash tables that run live almost on a 24-hour basis. There is no start/finish time in online poker cash games, players can join a table and leave anytime they like.
Bankroll management is a major factor to consider in online poker real money games. For poker cash games, a player is free to pick a minimum bankroll of their choice to play for a variety of stakes. Most poker sites offer cash tables for a wide range of stakes that range from micro to high.
In online poker tournaments, bankroll management holds supreme importance because whenever a gamer chooses to play a tournament say, worth 10K for a buy-in of INR 300, you need to carry a minimum bankroll of at least double the amount for re-entries or re-buy-in provided you get eliminated at a crucial stage.
Newcomers playing online poker for real money must understand that your poker bankroll should be exclusive and not be compromised for any other purpose other than the game.
A player's skillset and individual experience should be also a factor when you pick a particular format of the game. Recreational players often tend to veer towards online poker cash games as they offer a more casual space for newcomers to test their skills for real money.
Online Poker tournaments offer a more professional room for serious aspirants to test their skills in an elevated competitive environment. When competing in a poker tournament, players also must pick a tournament according to their current skillset and not jump the gun with the mere undue or random consideration of guarantees.
In this regard, India's leading online poker portal called PokerBaazi, has been instrumental in bringing a collective series of tournaments aimed specifically at newcomers and transitioning players who are looking to notch up their game and dive into professional poker.
Do take a look at one of PokerBaazi's monthly classic series for micro/low stakers presented every month on the poker site. Highlights of the series will be mentioned in the end.
The prestige and excitement of playing online poker tournaments are tremendous and highly valued and respected in the domestic and global poker circuit. Taking down a major tournament is newsworthy in the poker circuit as poker as a skill game itself is highly revered across the world and the winnings that come along with the name and fame become an unquestionable proof of one's motivation and achievement in the poker realm. Moreover, the excitement of playing the final table with the BIG payout in sight is also a hard reason that drives professionals to the tournament tables.
Even poker professional plays online cash games whenever they feel like enjoying a more casual game time than hardcore poker. Meanwhile, recreational players steer towards the cash table due to the inherent stable structure of cash games and the absence of pressure that's a constant in poker tournaments. Cash games also offer the required exposure to newcomers to learn the ropes of real money skill games at minimum price.
Blind levels in both online poker cash games and tournaments are quite opposite in structure. Cash games feature static blind levels, which is why there is absolutely no pressure and less variance. Every hand in a cash game of poker is played for the same structure, and the game becomes casual and monotonous after a while.
On the contrary, online poker tournaments feature rising blind levels after every few minutes that translates to constantly evolving pressure that simultaneously affects the decisions a player makes during the course of the tournament. As such, the verdict would be cash games are quite static in nature and tournaments are more dynamic.
Noting the key differences in both game formats, take an attempt at this amazing Grinder's Series currently running live on the PokerBaazi as mentioned earlier app. An interesting opportunity for low stakers to take a shot at some amazing guarantees for menial buy-ins.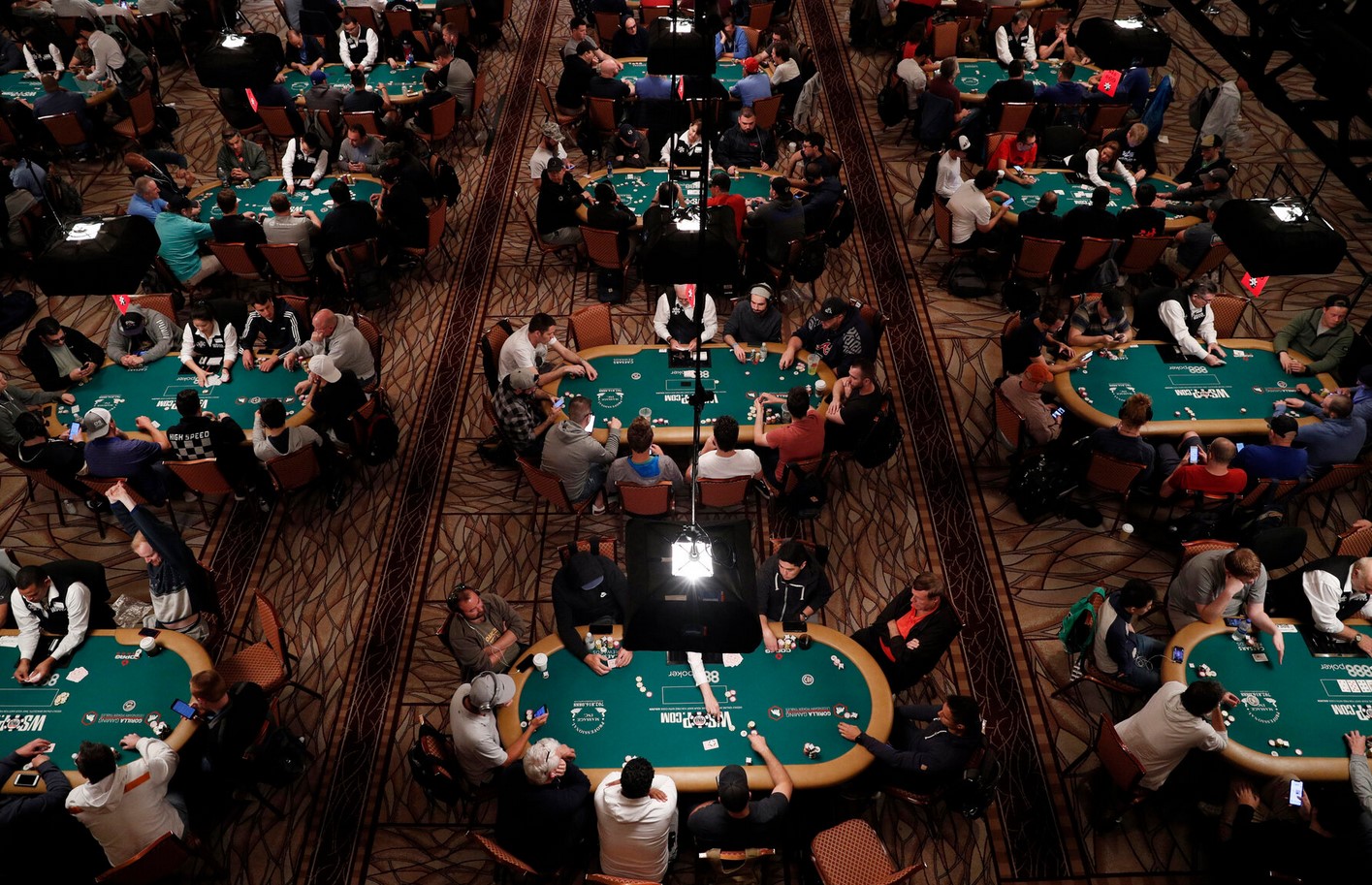 Highlights of the Baazi Grinders Series
35 online poker tournaments

Collective Prize Pool of 45LAC+ GTD

Buy-ins range between INR 50-2500
A weeklong tournament running live from 17th-23rd August
Additional Leaderboard prizes worth 3.5LAC
Take into consideration these opportunities and who knows this might offer a head-start of a stellar career in online poker. Good Luck!
SEO optimisation-Pavitra