Trends
Reliance Jio Secures $2 Billion Offshore Loan for 5G Expansion; Reliance Jio Also Gained A Significant Advantage In Rural India.
Reliance Jio Infocomm, the country's top telecom giant, has successfully raised close to $2 billion in offshore loans; the substantial funding achieved in the fiscal year 2024 represents one of the largest loans ever obtained by an Indian entity. The loan, orchestrated by HSBC, will serve as a critical financial foundation for Reliance Jio's ambitious 5G expansion plans, including the procurement of advanced network equipment from global technology giants Nokia and Ericsson.
The initiative was orchestrated by HSBC, serving as the lead arranger; the funding will be instrumental in supporting the recent acquisition of 5G network equipment from Nokia, a prominent Finnish technology company, according to individuals familiar with the situation.
In order to mitigate risks associated with its 5G gear procurement from Nokia, Reliance Jio is believed to have received insurance coverage of a similar amount from the Finnish export credit agency, Finnvera.
The coverage is expected to positively impact Jio's overall funding costs for its 5G equipment, as it provides reassurance to global lenders and 5G network suppliers involved in substantial transactions of this nature.
One source with direct knowledge of the matter revealed, "The deal was concluded recently after talks over the past couple of months with HSBC as lead arranger…the loan quantum is around $1.5-2 billion, and it is structured in a way that carries with it an implied rate of interest arrived over the tenure of the loan."
In another recent development, Reliance Jio secured another offshore loan of approximately $2 billion, led by BNP Paribas, which was also allocated to fund the procurement of 5G network equipment from Ericsson; in this case, the Swedish export credit agency, EKN, extended a cover of $2.2 billion for the Jio-Ericsson 5G deal.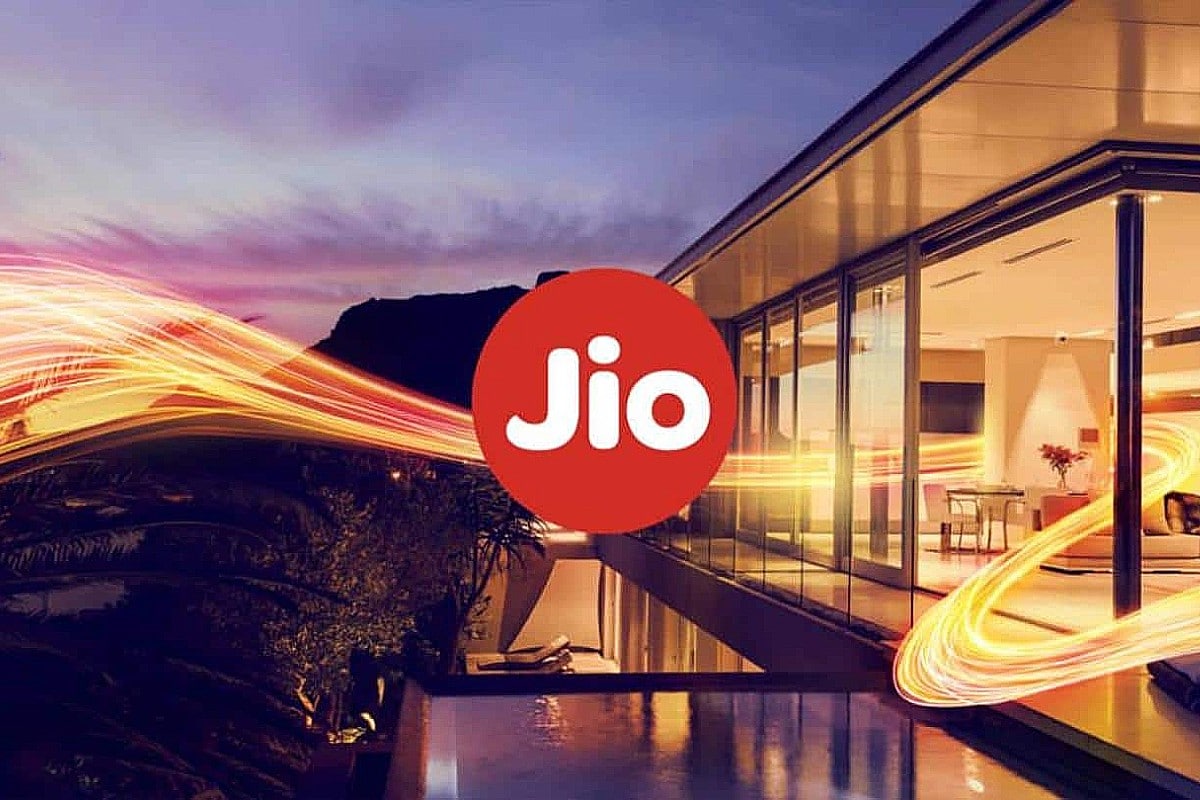 The Expanding Footsteps
Reliance Jio has been aggressively expanding its 5G network coverage since October 2022, with plans for a nationwide rollout across India by December 2023; the company has already introduced 5G services in 7,764 cities and towns, serving over 62 million 5G customers.
Jio also recently launched its 5G-based fixed wireless access (FWA) service, known as Jio AirFiber, which also relies on network infrastructure supplied by both Nokia and Ericsson.
Industry experts and financial institutions stress the importance of guarantees from Finnvera to mitigate risks associated with the Jio-Nokia 5G deal, particularly significant considering Jio's substantial offshore loan, the absence of a robust 5G device ecosystem, and the need for relevant use cases. Moreover, a potential rupee depreciation against the US dollar could increase the burden of foreign debt repayment for Jio in the future.
In July, it was reported that Reliance Jio was in discussions with several prominent global banks to secure an offshore loan of approximately $4 billion to support its nationwide 5G rollout, primarily focusing on the procurement of network equipment from Nokia and Ericsson.
Reliance Jio holds a unique position as the sole holder of 5G airwaves in the coveted 700 MHz band and has adopted the standalone mode for its 5G network deployment. The company primarily collaborates with European technology giants Ericsson and Nokia for its 5G network deployments.
Jefferies, a global financial services company, believes that Reliance Jio's efforts to monetize its 5G network could accelerate, potentially unlocking a revenue opportunity of $7-10 billion.
The opportunity is contingent on the success of its 5G-based Jio AirFiber service in driving broadband adoption among the approximately 85 million Pay-TV households that currently lack internet access; Jio AirFiber plans offer unlimited data, 550+ TV channels, and access to 14 OTT apps.
Reliance Jio Penetration In Rural India
In addition to its financial achievements, Reliance Jio has gained a significant advantage in rural India; it was the only telecom operator to gain subscribers in rural areas in July 2023.
The success can be attributed to Jio's cost-effective offerings compared to its competitors; Jio introduced the JioBharat phone platform, enabling users to purchase a 4G feature phone for just ₹999, catering to the needs of rural customers seeking affordable communication and digital payment solutions.
According to TRAI data, Jio added approximately 2 million users in rural India during this period, while Airtel and Vodafone Idea (Vi) lost subscribers.
Jio's robust 4G availability, as per Opensignal data, also plays a crucial role in attracting subscribers in rural areas; while Bharti Airtel is shifting its focus to rural India, Jio's willingness to engage with lower-paying customers has contributed to its larger customer base in these regions. Jio's JioBharat Phone platform is expected to further enhance its appeal to customers in rural areas.
Despite offering the lowest tariff plan among private telcos, Vodafone Idea (Vi) has struggled to establish a substantial presence in the market compared to its competitors, Jio and Airtel.
To sweeten its offerings, Jio includes free Netflix subscriptions and other OTT plans with select prepaid mobile, Fiber, and AirFiber plans, allowing users to enjoy 5G internet speeds, calling, and OTT benefits without additional subscription costs.
The Last Bit, Reliance Jio's recent achievement of securing a nearly $2 billion offshore loan for its 5G expansion marks a crucial moment in India's telecom history.
Jio has emerged as a formidable player in the race towards 5G dominance with financial backing and the strategic procurement of cutting-edge equipment from Nokia and Ericsson.
As the sole holder of 5G airwaves in the coveted 700 MHz band, Jio's vision for a nationwide 5G rollout by December 2023 appears well within reach.
Moreover, Jio's remarkable success in rural India, driven by cost-effective offerings and innovative initiatives like the JioBharat phone platform, has enabled it to capture a substantial share of subscribers in underserved areas.
As we look ahead, Jio's ability to leverage its 5G infrastructure, bolstered by significant financial support, could unlock substantial revenue opportunities for the company.