Trends
Rohit Mehta's start-up Digital Gabbar is proving to be helpful in digital employment
Rohit Mehta's start-up Digital Gabbar is proving to be helpful in digital employment
We are all familiar with the outbreak of Corona virus, we have not yet emerged from this epidemic that started in 2020. There are still many people who are unable to maintain themselves and their families due to snatching of employment.
This must have happened or is happening to many people living between you and us. Even after having good skills and knowledge, people are sitting at home and looking for jobs.
Many people have come in the form of Messiah at such a time, who in one way or the other supported those people who were in trouble due to this epidemic.
I am going to talk about the contribution of one such technology lover Rohit Mehta, who is telling the world a way to earn money online from home. The surprising thing is that he had also created an online portal for this during the Corona period, which benefited many people and the problem of employment was removed.
Who is Rohit Mehta?
Known as a blogger in the online world, but is an IT professional by profession. Rohit Mehta, who has contributed to many IT companies, has also worked as an IT in Bihar government projects.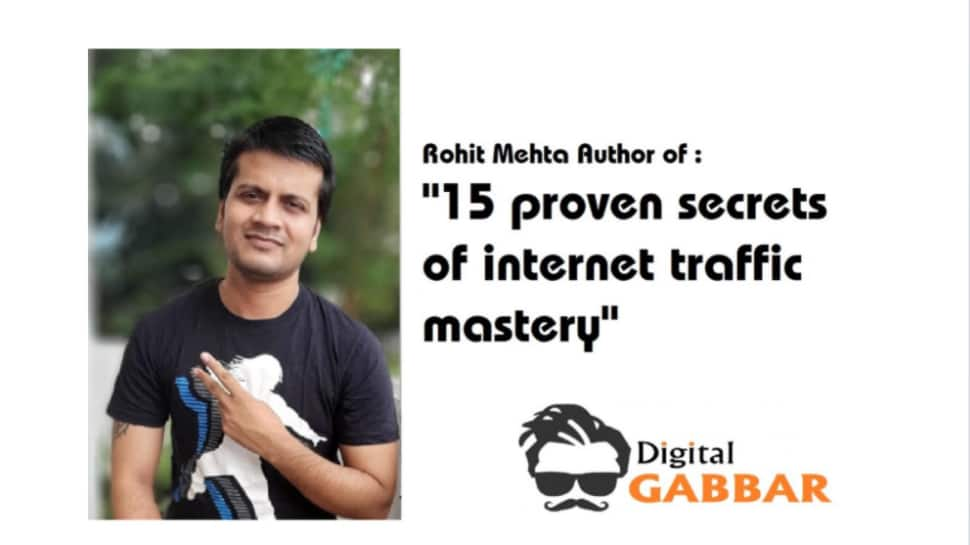 Rohit Mehta, who has been working in the IT industry for over a decade, has distinguished himself as a tech blogger who provides online job opportunities along with sharing such technical knowledge with his readers.
Digital Gabbar started in 2020
To remove the doubts of employment in 2020, a tech blog was created, which shares all the information in Hindi language apart from English language. And this was the biggest reason why Digital Gabbar became popular in Bharat in such a short span of time.
They say that if someone does other work from the heart, then its result is also seen very quickly. We are not saying this, they are saying the popularity of Digital Gabbar. If you want, you can visit www.digitalgabbar.com (in English) and www.digitalgabbar.in (in Hindi).
You will easily get updated information about blogging, affiliate related tips and tricks on Digital Gabbar. Such as: Marketing, SEO, Dropshipping, Social Media, Online Money Making, Guides, Tutorials and much more.
Rohit Mehta is an IT lover, blogger as well as a writer. Rohit has written 6 books on digital marketing which are available in both English and Hindi languages. You can easily find these books on Amazon or Google Books.
How can earn money online?
If this question is coming in your mind, then read the article "18 Best Online Work From Home Jobs – Earn $1000 Per Month" on Digital Gabbar. Surely you will find a way.
By the way, let me tell you this article has been written keeping in mind the people who have different skills, which are mentioned in 18 best ways to earn money.
Many such articles will be found on the Internet, but you may not get it as easily as it is understood, this is the reason that this article is also ranking in Google.
Recently in an article of a reputed news portal we read that Digital Gabbar is going to organize a writing contest. In which people interested in writing will easily be able to earn 10 to 20 thousand rupees, that too without any investment.