Trends
SBM Bank: Indian fintech's Godfather, Supporting More Than 40+ Promising Fintech Startups In India
SBM Bank (Mauritius) Ltd is the main branch of the SBM Group, which is a well-known financial institution in Mauritius. It also has branches in India, Kenya, and Madagascar. State Bank of Mauritius has assets worth MUR 229.28 billion, deposits worth MUR 191.12 billion, and customers worth about 540,000, so it has a lot of money.
State Bank of Mauritius is one of the strongest banks in the country. So far, SBM has grown a lot. There are now 40 branches and four counters in Mauritius and 1,520 people working for the Bank there. It also has a market share of 27 per cent for total advances (excluding GBLs) and 21 per cent for complete segment A deposits in Mauritius as of December 31, 2020.
This puts SBM Bank (Mauritius) Ltd in the top five banks in Mauritius. A bank in Mauritius is called the State Bank of Mauritius (SBM). It is a commercial bank that the Bank has approved of Mauritius, the country's banking regulator, to do business.  
State Bank of Mauritius has a market share of about 25% of the country's banking funds. As of June 2011, the company's total assets were worth about US$3.34 billion (MUR:95.7 billion). Its shareholders' equity was about US$557.1 million at the same time (MUR:16 billion).  
As a group, State Bank of Mauritius and its businesses in Kenya, Mauritius, Madagascar and India are known as the SBM Group. Almost 17,000 people inside and outside of Mauritius own shares in the group, and the stock is traded on the Mauritius Stock Exchange. One thousand nine hundred people are working for SBM, and it has 48 service centres in Mauritius, India, Madagascar, and Kenya.  
Their goal is to be world-class in every aspect of their business; put their customers first in everything they do; be cautious when taking risks with shareholder and depositor funds; treat their employees with integrity and respect, and expect the best from them in return.  
The Bank has always taken care of its shareholders, customers, the communities where we live and work, and its employees by putting a lot of time and effort into developing and nurturing their skills. SBM's goal is to become a standard for making more intelligent people.
As part of their staff welfare programme, State Bank of Mauritius has a lot of different options for training, skill-building opportunities, and sports activities at SBM Park. SBM Bank has a lot more to do with Mauritius than sell products there. The Bank has always been a part of the country's social and economic growth, and it has always worked to help people from all walks of life.  
A wide range of customers is served by the Bank, including retail, private wealth, Treasury, Custody, High Net Worth, SME and Corporate. The Bank also caters to government and non-government institutions, as well as high-net-worth individuals.
Branches, ATMs, POS terminals, e-commerce gateways, and digital products and services like SBM Pocket, SBM easy-pay, and SBM ShopNCash are used to serve this wide range of customers. They also have a wide range of digital products and services, like SBM Now and SBM Now. This is a list of some of SBM's products and services. All of these services let our customers have a smooth banking experience anywhere and anytime.  
The Bank's work has been praised and given awards around the world. In 2019, the Bank was named the Best Private Banking & Wealth Management Bank in Mauritius by the International Business Magazine. It was also named the Best Retail Bank in Mauritius by the Global Banking & Finance Review Magazine.
The Best Customer Service Innovation Award was also named by Infosys Finacle Client Innovation Awards 2019. It was called the Best Bank in Mauritius in 2020 by Global Finance Magazine. The Global Economic Awards also named the best customer-focused Bank in Mauritius. It also won the runners-up trophy for process innovation at the Infosys Finacle Client Innovation Awards 2020, and it was named Best Private Bank in Mauritius by Business Tabloid Awards.  
What is the Vision of SBM bank? 
To be one of the best and most trusted financial service providers in the countries where we have a presence. This will be done through innovation and technology.  
What is the Mission of SBM bank? 
To get strong and long-term returns for our shareholders, meet the needs of our stakeholders and help the community grow.  
What is the Goal of SBM bank? 
As they grow their assets, they want to be careful and keep their profits above our cost of equity. They want to gain market share in our domestic banking business, build our international business carefully, and only offer non-banking financial services when necessary.  
Respect, honesty, integrity, and sound judgement are some of the company's values.  
SBM Bank (India) Ltd. has a wide range of banking options for the Indian market. They want to make banking more accessible and make life easier.  
If you want to start a business in India, you need to get a license from the Reserve Bank of India (RBI). You also need to set up a business through the Wholly Owned Subsidiary (WOS) mode. They currently have offices in Mumbai, New Delhi, Bengaluru, Chennai, Hyderabad, and Ahmedabad and smaller cities like Ramachandrapuram and Palghar, where they also have offices.
In the future, they want to help you have a better time with new and digital banking tools. In 1994, the SBM Group set up its Indian Operations. This was a way for the group to bring its many years of experience to India.  
December 1 2018, is an important date for everyone who works for SBM in India. SBM became the first foreign bank in India to become a new Indian bank. They were very excited and proud to share this news with everyone.  
A branch of SBM Bank in Mumbai  
Their recent move to WOS has allowed us to add new domestic and offshore products for both residents and businesses.  
Their plan is to focus mainly on the domestic front, focusing our efforts on the mid-market, including mid-sized and high-end small businesses. Their parent group has a lot of experience in the Asia-Africa corridor, which helps them to get a global view and strengthen their skills at financing trade and investment capital flows. This makes them a critical financial partner in India, Africa, and the Indian Ocean region.  
SBM Bank India has a lot of experience in its field and is led by a core team of people who have worked in banking and financial services for more than a century. They want to be a big part of making one of the best financial institutions in the country. The management is very skilled and has a lot of experience.  
Is SBM bank safe?  
If you want to make money with your money, you can put it into a fixed deposit at SBM Bank, a safe place to keep your money and get a good return. This is a complete plan that gives its investors low SBM Bank FD rates.
Some of the fintech companies that collaborated with SBM Bank. The companies are mentioned below.
1.OneCard 
It says it has teamed up with fintech company OneCard to make a credit card that can be used on a phone or tablet. They want to help people who are tech-savvy and use digital things as a way of life. Using Visa's technology and global acceptance, SBM Bank said in a press release that OneCard will be able to offer this co-branded credit card through an app. 
In line with our goal to build products that meet specific consumer needs and provide new solutions through cutting-edge platforms, this partnership is a good fit, Bank of America said. Neeraj Sinha, the head of retail and consumer banking at SBM Bank India, said that. 
This is an important step in acknowledging and celebrating the growing digital ecosystem in the country, he said. The mobile-first, credit card is the first step. 
Vibhav Hathi, the Co-founder and CMO of OneCard, said that research shows that young people who are tech-savvy are looking for two things: empowerment and transparency. 
People want credit cards that allow them to be in charge, Hathi said. 
In 2019, the company released the OneScore app, which lets people keep an eye on and manage their credit health through an app. In just two years, more than 7 million people have signed up for the scoring platform. 
Research and Markets says that the Indian credit card industry will grow at a rate of more than 25% over the next five years because of the growing trend of "buy now, pay later." This is because more people are buying things now and paying for them later.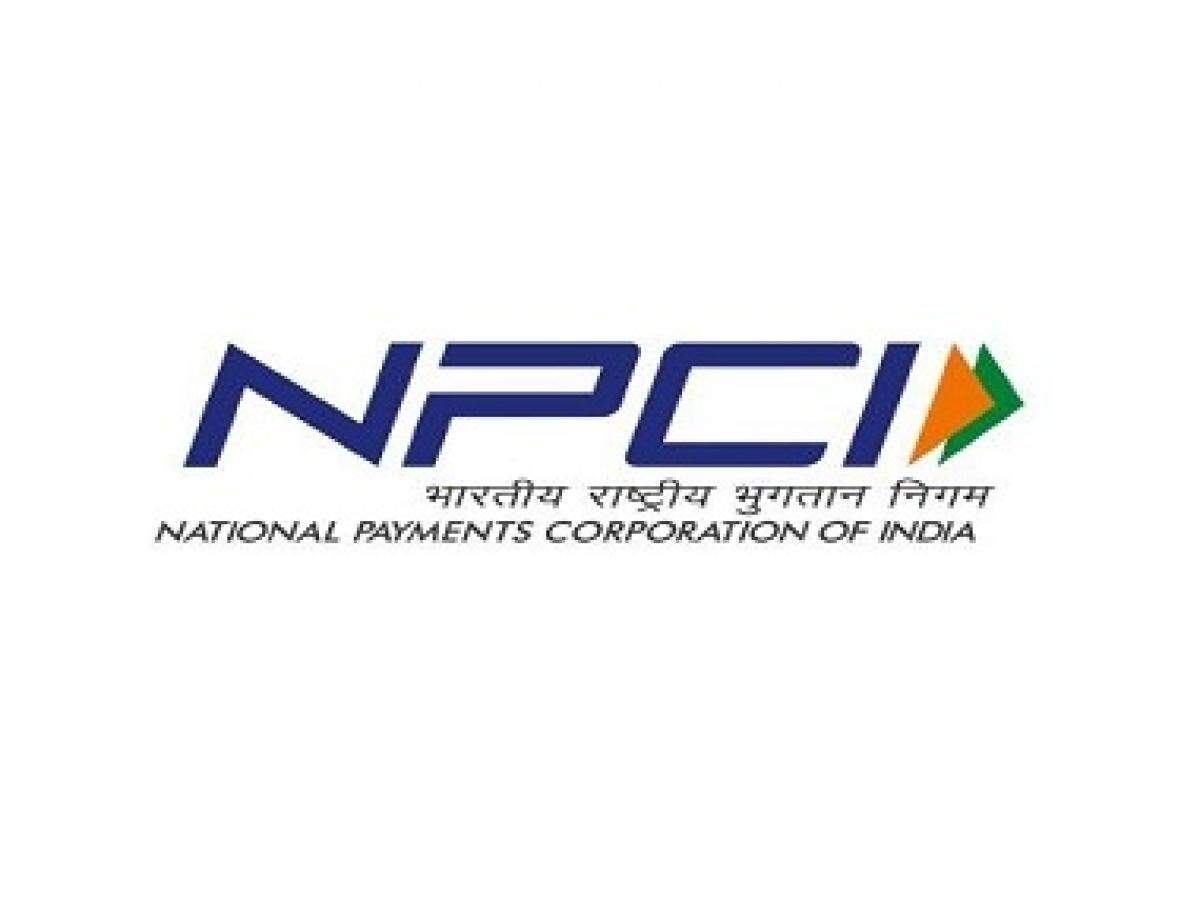 2. NPCI 
People who run businesses and start businesses can now get a commercial card called RuPay from the National Payments Corporation of India (NPCI). First, the card will be offered by EnKash and SBM Bank India. Card: API platform Yap makes the card work the announcement was made at the Global Fintech Fest, which is still going on. RuPay will be used for this corporate credit card. It will be available for immediate use through digital and paperless on-boarding for SMEs, MSMEs, and start-ups at any SBM Bank touch point. 
The card is meant to make it easier for businesses to keep track of their money and spend it more efficiently. It includes expense tracking and a 30-day credit period for business purchases, bill payments, travel expenses, automated GST, and rental payments, among other things. 
The commercial card can be used by small businesses to make all of their business payments. The card allows businesses to set their own billing cycles, make instant bulk payments, and speed up and automate their rental payment process. It also comes with a simple dashboard that businesses can use to see how much they spend and make better business decisions. 
Users can also use EnKash's expense management service, which is based on WhatsApp, to keep track of all employee and business expenses while they're on the go. This can make it easier for employees to upload receipts and get approvals right away, which can make business operations run more smoothly. 
When Praveena Rai, the COO of the NPCI, said that in the current environment, Rupay needs to have more options for business users, both big businesses and small ones. So, they can manage and buy things for them.
3. DMI Finance Pvt. Ltd 
It's led by technology, powered by creative thinking, and driven by new partnerships. DMI is rethinking how credit is passed in India. When DMI was started in 2008, Shivashish Chatterjee and Yuvraja C. Singh were the first two people on the team. They helped build the company into a national credit platform that focuses on corporate loans, housing loans, digital consumer loans, and asset management. DMI is backed by global institutional investors, strategic family offices, top Indian banks, and public market creditors. 
Vision for the company 
To be the best long-term credit business in New India, we'll use technology, creativity, and new partnerships to help people get the money they need. 
Empowerment: Giving money to people who can't afford it and giving employees and partners a good place to work. 
At all levels, and with everyone inside and outside the company, transparency is important. Fairness means that long-term interests are taken into account.
4. Sahamati 
Everyone has access to and control over their data, we think. We think data agency can help Indians better their lives. 
DigiSahamati Foundation (Sahamati) is a not-for-profit private limited company registered under Section 8 of the new Companies Act of India. Organizing Principles of Sahamati AA 
Member-driven 
No matter your company size or function in the alliance, the Sahamati AA alliance is here to help you. Adopting AA entities that choose to participate in Sahamati's governance are "members". 
Membership-funded 
Membership and sponsorship money support Sahamati. No investors. Members own Sahamati. Sponsors aren't "owners." 
No Gov't Capture Governance is unaffected by financing. Voice, representation, and competence are factors in governance. The Governing Council is in charge of all decisions affecting member welfare, including membership fees and services. 
Designing Sahamati Governance 
The Governance Structure seeks to balance the following factors. 
Member Say 
All members are invited to attend Annual Members Conference and Sahamati's AGM. There are now 7 Steering Committees: Banks, NBFCs, AAs, TSPs, RIAs/Securities, Insurance, Pension Funds. 
Representation 
The Steering Committees each propose a "expert" to the Sahamati Governing (GC) 
Expertise 
It is made up of specialist members nominated by the Steering Committee Chairs. The Sahamati Board invites GC members. A Nominations Committee will be formed later. A separate Expert Advisory Council assists the GC. 
Governance in Sahamati 
Sahamati's governance structure is as follows: 
One for each category of AA participant.  
Each Steering Committee selects an Anchor.  

One member from each Steering Committee, six industry experts recommended by Sahamati, and a Public Interest Director.  

The Advisory Council consists of 3-5 professionals. 
5. Paisabazaar.com
Paisabazaar.com and SBM Bank together had come up with a new feature for their fixed deposit: a credit card that can be used against the FD. This product has been specially made to help people who are either new to credit or have a bad score, and it helps people get a credit card and build up their credit history.  
If you want to open your account in SBM.  
The SBM Savings Account is more convenient and offers more value. SBM Savings Account is a great way to grow your money and help you reach your goals while you earn interest on your daily credit balance. There are a few things you can do with your SBM Savings Account.  
There must be a balance of Rs 5,000 for you to earn interest.   

To get free debit cards, you have to be a member.  

Facilities that are in order

 

Utility bills can be paid by direct dit.

 

Transactions, such as withdrawals and deposits, can be done any time of the day or night, no matter what. 

Flexible and easy to use  

More than one person can use the same account at once.  

Banks give free Internet banking, mobile banking service, and SMS banking to everyone.  

SBM Mobile Topup is a way to add money to your mobile credit balance.
6. Rapipay
Rapipay Fintech Private Limited is a company that the government does not own, and it was formed on April 6, 2009. It's a private, unlisted company called a "company limited by shares." 
This means that the company has an authorised capital of Rs 700 lakhs. It has 87.14 per cent paid-up capital, which is Rs 610.0 lakhs. Rapipay Fintech Private Limited's last annual general meet was held in 2017 on September 30, 2017. On March 31, 2017, the Ministry of Corporate Affairs said the last time the company updated its financials was March 31, 2017. (MCA). 
Rapipay Fintech Private Limited has been in the business of providing business services for the last 13 years. At the moment, the company is still running. They are Yogendra Singh Kashyap, Brijesh Awasthi, Manoj Sharma, Annkur, and Deepak Mohanlal Panpaliya on the current board and director list.
7. Pay Nearby
A strong desire to make India a financially inclusive country is the driving force behind their projects. They want everyone to get financial services quickly and easily, no matter where they live.
The Digital Pradhan's, who work in the stores and help them with their projects, join them on this journey. They want to make sure their Digital Pradhan's grow and thrive in this digital age, and together they make India a better place.
8. Drip Captial
Drip Capital, a fintech company that provides cross-border trade financing, has teamed up with SBM Bank India to help small and medium-sized exporters in India get the funding they need to sell their goods worldwide.
As part of this partnership, exporters of goods from small and medium-sized businesses (MSMEs) will be able to get collateral-free working capital at low rates, it said.
"By working with SBM Bank India, they want to help MSME exporters get collateral-free working capital through our invoice discounting service." As you can see, fintech companies want to work with banks and other financial institutions so that they can all grow together by putting technology at the heart of everything, "said Pushkar Mukewar, who is the co-founder and CEO of Drip Capital.
According to the head of retail and consumer banking at SBM Bank India, the MSME sector will play a significant role in the coming years. The MSME sector will be considerable because India quickly becomes a more substantial part of the global supply chain.
Drip Capital is a global financial technology company backed by Accel, Sequoia, Wing VC, and Y-Combinator. It offers trade financing solutions to small and medium-sized businesses in emerging markets like India and Mexico and developed markets like the US to help them solve problems with their working capital, like not having enough money to pay their bills.
9. U Gro Capital
A fintech company named U Gro Capital has tied up with the SBM bank. 
"Micro, small, and medium businesses that don't have a lot of money can use these secured credit cards to get money (MSMEs). Those who borrow money from U GRO Capital can get these against a fixed deposit with SBM Bank India. "There was a press release that said that
It doesn't charge any fees to join or renew, and the interest rate is 1.99% per month. A press release said that with these cards, small business owners could pay for things like equipment and supplies, make vendor payments, pay their business utility bills and reimburse their employees for travel and entertainment costs.
It said that MSME borrowers would be able to build long-term wealth with the Fixed Deposit option. The card has a limit of 90% of the FD that it can be used for.
People who can get business loans from the company will get more money to open a savings account with SBM Bank. They will also be able to get a credit card if they can show that they have a deposit account (FD) in the applicant's name.
"It can be challenging for small businesses to get the money they need quickly, which can have a big impact on their cash flow. This arrangement will help the businesses deal with these issues more effectively "Shachindra Nath, the CEO and Managing Director of U GRO Capital, said.
If you want to start a small business and need money, U Gro Capital is the place to go. It's on the BSE and has raised a lot of money from private equity funds.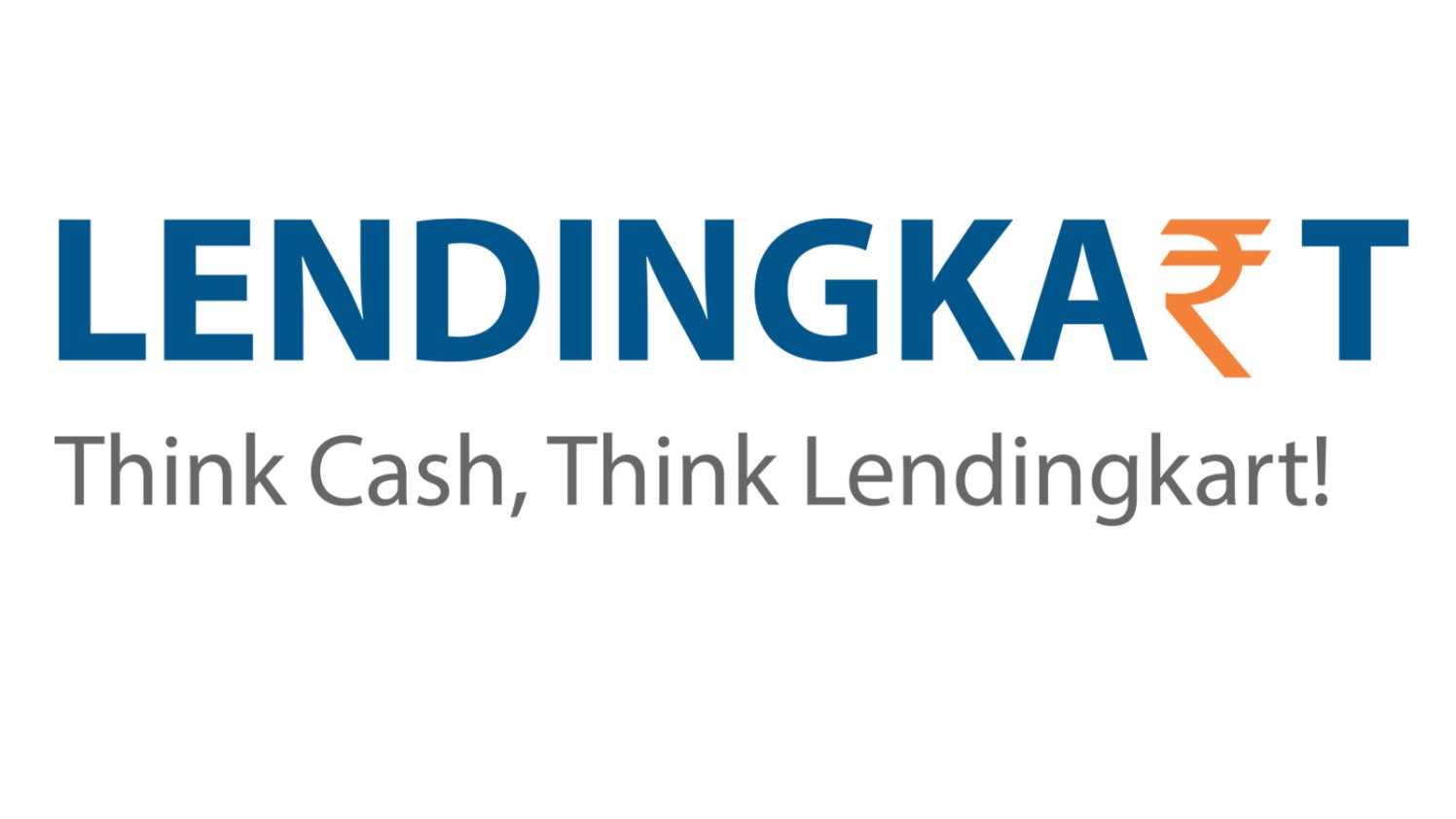 10. Lending Kart
According to a statement, SBM Bank India has tied up with fintech player Lending Kart to provide working capital to micro, small and medium enterprises (MSMEs) through an overdraft facility.
With this collaboration, SBM Bank will offer a customised overdraft facility to over one lakh customers of Lending Kart, largely MSMEs, according to the statement released on Friday.
Traditionally, financial companies extend term loans with fixed tenors to customers with overdraft products remaining an exclusive domain for banks.
With this collaboration, the Indian MSMEs being catered to by Lending Kart can avail of the unique overdraft facility powered by SBM Bank India on the Lending Kart platform, said the statement.
It will be a flexible credit line for the customers sourced through digital channels, offering on-demand disbursement with zero physical paperwork and prepared account statements.
"We continue to grow inorganically through collaborative banking strategy.
"In the current ecosystem for this customer segment across the nation, overdraft facilities offered by most lenders require borrowers to furnish collaterals such as property, fixed deposit and business inventories, which most small businesses are not able to provide.
"Our collaboration is aimed at solving such challenges through technology, efficiency and customised solutions," Sidharth Rath, managing director and chief executive officer of SBM Bank India, said.
Lending Kart has provided credit facilities of over Rs 7,000 crore to MSMEs since its inception in 2014.
11. Zest Money
People can get loans from the company using mobile technology, digital banking, and artificial intelligence. It puts customers in touch with our lending partners and manages their credit to spend less money on things they need to buy.
12. Make my Trip
Trip Money, MakeMyTrip's fintech arm, and SBM Bank India have introduced the Trip Money Global Card. Most importantly, it saves abroad travellers money on FX conversions and other fees. The advent of this card coincides with the reopening of global borders for Indian tourists. Like other credit cards, this one need customers to load money as security and track balances in INR.
The card also has no hidden fees, such as currency conversion fees at POS, ATMs, and eCommerce sites, giving travellers complete transparency. The Trip Money Global Visa card is accepted in over 150 countries. In addition to lifestyle perks, the card offers enhanced digital money management tools for international travellers, especially students. "As part of our Travel super app vision, we continued to actively engage in producing products & solutions with an intent to improve the whole travelling experience of our customers," stated Rajesh Magow, Co-Founder & Group CEO MakeMyTrip.
An Indian tourist can use Trip Money's Global card to handle money safely, transparently, and quickly from anywhere. We are thrilled to work with SBM Bank India and introduce a new way for Indian outbound tourists to manage expenses." "India is going places – both in terms of expectations and tourists," said Neeraj Sinha, Head of Retail & Consumer Banking, SBM Bank India. Ensuring a reliable and secure financial ecosystem is crucial to ensuring a seamless and pleasant holiday experience for travellers.
Travellers can now enjoy a cashless, worry-free financial product from SBM Bank India. With the opening of borders, Trip Money Global Card will enable travellers expand their financial options. We also have a growing sector of international students who are new to credit but have lifestyle goals."
13. StashFin
Singapore-based neo banking start-up StashFin and the Indian bank SBM Bank announced that they have launched contactless prepaid cards. Collaboratively made, these prepaid cards will make it easier for people who don't have much money to get credit. With this new business partnership, India's credit gap is set to be closed. It will be based on innovation and technology, and it will help people get loans.
A contactless EMV chip is built into the Visa-powered card. This means that cardholders can access their money anytime, no matter where they are. Using the prepaid card as a personal overdraft allows the customer to borrow up to Rs. 5 Lakh.
It has better safety and security features, so the customer can take out loans up to that amount. There are ATMs where you can get free cash withdrawals and make online and offline payments with this card. It can also be used at all merchant platforms and PoS terminals in India.
The StashFin SBM card users can convert all of their purchases into EMIs and pay only interest on the money they use. This is a unique feature that only works with the card. People who work for StashFin say they want to make credit services as easy as possible for their customers, and they work hard to make that happen. The neo banking start-up seeks to change the way people get loans in India and make more money available to people who don't have a bank account.
"SBM Bank has a very advanced technology system that allows you to make secure contactless payments right away and gives you access to your money at anytime, anywhere in the country." We are happy to introduce a product that will meet the financial needs of millions of people, ensuring their financial inclusion. Neeraj Sinha, the head of retail and consumer banking at SBM Bank India, said, "With the economy rebounding quickly, there is a lot of energy in the consumer market."
Demanding that people have access to cheap credit is essential. The co-branded cards we made with StashFin and the collaboration that led to them are small steps toward innovative banking for lenders. The rise of neo banks and the growth of the digital fintech industry has had a significant impact on the world's financial system. The ability of neo banking platforms, like StashFin, to offer hassle-free, innovative, and transparent services have helped modern banking keep going up and up.
The strategic partnerships between banks and fintech companies help the company grow even more. This is because the company's reach and impact are growing all the time.
14. GrayQuest
GrayQuest, India's top education fintech company, has teamed up with SBM Bank India to make it easier for its clients to get low-cost loans. GrayQuest was founded in 2017 and is working to make it easier for people to pay for school. The company has teamed up with more than 2000 of the best schools, colleges, and universities in the country to make it easier for parents to pay for their kids' Education.
Parents can sign up for the monthly payment option on the GrayQuest platform in less than five minutes through a secure, convenient, and paperless process. They can turn their annual or bulk semester school or college fees into affordable monthly payments at no extra charge. GrayQuest parents also get things like free insurance for their kids and 50+ exclusive rewards.
During an interview with Neeraj Sinha, Head -Retail and Consumer Banking at SBM Bank India Limited, he said, "Education has always been seen as the passport to a better life. This partnership will help us reach more people." In a country where the central belief is that Padhoge Likhoge Banoge Nawaab is right, Education is more than just a cost to every parent.
At SBM Bank India, we are very excited to work with GrayQuest to invest in this market. Rishab Mehta, the founder and CEO of GrayQuest, said that "According to our data, the average Indian household spends 13% of their annual income on the education fees for each of their children."
The cost of going to school has gone up, and parents are becoming more interested in what they want their kids to learn. This means that paying for school is now a considerable expense for most families. Covid-19 has made it even more difficult for parents to pay for their kids. GrayQuest thinks that the way parents pay their kids' school fees in bulk could be a lot easier and cheaper for them.
Our partnership with SBM Bank is a big step in that direction. It will cut the cost and make it easier for us to get financing for people who need it. SBM Bank India will not only make it easier for GrayQuest's clients to get cheap money, but it will also help them meet their whole banking needs.