Trends
SP Jain Global Secures 7th Place in Asia-Pacific B-School Rankings
SP Jain Global Secures 7th Place in Asia-Pacific B-School Rankings
In a resounding testament to its academic excellence and commitment to global business education, SP Jain School of Global Management has been ranked 7th in the Asia-Pacific region in Bloomberg Businessweek's latest rankings of the Best B-Schools for the 2023-24 academic year. This prestigious accolade reinforces SP Jain Global's standing as a leading institution of higher learning and comes as the latest addition to a string of commendations from renowned international publications, including Forbes, Financial Times, The Economist, and Times Higher Education-Wall Street Journal.
Asia-Pacific Excellence
SP Jain Global's meteoric rise to 7th place in Bloomberg Businessweek's Asia-Pacific B-School rankings reflects the institution's unwavering commitment to delivering world-class business education. This achievement is a testament to the dedication of both faculty and students who have consistently strived for excellence, raising the institution's reputation not only within the region but also on the global stage.
Bloomberg Businessweek's Credibility
Bloomberg Businessweek, a globally respected source of business news and insights, holds sway in the realm of business education rankings. Its comprehensive evaluation process scrutinizes various facets of B-Schools, providing a comprehensive and unbiased assessment of their quality and performance. Thus, SP Jain Global's ascent in Bloomberg Businessweek's rankings carries considerable weight and reflects its sustained pursuit of academic and professional distinction.
Global Recognition
The accolade bestowed by Bloomberg Businessweek is not an isolated achievement for SP Jain Global. It joins a distinguished list of rankings from other respected publications, reaffirming the institution's global prominence. These recognitions underline SP Jain Global's commitment to fostering business leaders of tomorrow by delivering a transformative and industry-relevant curriculum.
Forbes Endorsement
Forbes, a venerable name in business journalism, has consistently acknowledged SP Jain Global's contributions to business education. Its rankings have placed SP Jain Global among the top B-Schools in the world, recognizing the institution's dedication to producing graduates who are not only academically adept but also poised for success in the competitive global business landscape.
Financial Times' Acclaim
The Financial Times, a trusted source for financial news, has also endorsed SP Jain Global as a top-notch institution. Its rankings emphasize the school's emphasis on experiential learning, global exposure, and strong connections with the corporate world, preparing students for a dynamic and ever-evolving business environment.
Economist's Seal of Approval
The Economist, renowned for its insightful analysis of global trends, has consistently recognized SP Jain Global's commitment to creating well-rounded business professionals. Its rankings take into account various factors, including faculty quality, student diversity, and alumni success, all of which are areas where SP Jain Global excels.
Times Higher Education-Wall Street Journal's Validation
Times Higher Education, in collaboration with the Wall Street Journal, has also acknowledged SP Jain Global's contribution to higher education. Their rankings underscore the institution's international outlook, emphasizing the importance of global exposure and cultural diversity in shaping future business leaders.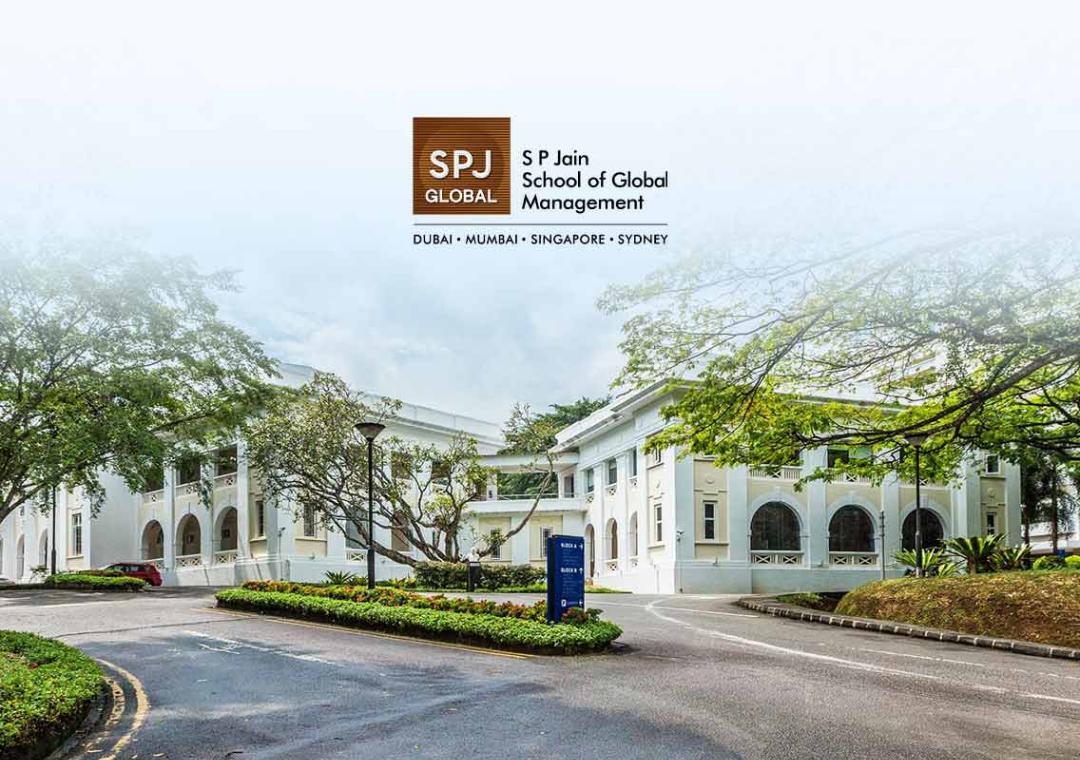 SP Jain Global's Formula for Success
SP Jain Global's remarkable ascent in these esteemed rankings can be attributed to a holistic approach to business education. The institution places a strong emphasis on experiential learning, enabling students to apply classroom knowledge to real-world challenges. This practical exposure not only enhances their problem-solving skills but also fosters adaptability, a critical trait in today's fast-paced business landscape.
Additionally, SP Jain Global's commitment to global immersion sets it apart. The institution has campuses in some of the world's most prominent business hubs, including Dubai, Mumbai, Singapore, and Sydney. This global network ensures that students are exposed to diverse cultures and business practices, preparing them for careers that transcend borders.
Moreover, SP Jain Global's distinguished faculty brings a wealth of industry experience to the classroom. They not only impart theoretical knowledge but also share practical insights, equipping students with the skills and perspectives needed to excel in their careers.
Looking Ahead
As SP Jain Global celebrates its 7th-place ranking in Bloomberg Businessweek's Asia-Pacific B-School rankings, it remains steadfast in its commitment to excellence. The institution's continuous pursuit of innovation in education, global perspectives, and industry relevance will undoubtedly secure its place among the world's premier business schools for years to come.
Staying Ahead in a Competitive Landscape
In the fiercely competitive landscape of business education, SP Jain Global's consistent rise in rankings is a testament to its adaptability and foresight. The institution's ability to evolve its curriculum to meet the ever-changing demands of the business world has played a pivotal role in its success. By integrating emerging fields such as artificial intelligence, sustainability, and digital marketing into its programs, SP Jain Global ensures that its graduates are not only well-versed in traditional business principles but are also equipped to navigate the challenges of the future.
Furthermore, SP Jain Global's strong connections with industry leaders and corporations provide students with invaluable opportunities for internships, projects, and mentorship. These partnerships bridge the gap between academia and the corporate world, enabling students to gain real-world insights and build a robust professional network even before they graduate. Such collaborations have undoubtedly contributed to the institution's impressive track record of producing graduates who are sought after by top employers worldwide.
Student-Centric Approach
At the heart of SP Jain Global's success lies its unwavering commitment to its students. The institution's student-centric approach ensures that every individual receives personalized attention and support throughout their academic journey. Small class sizes, interactive learning environments, and accessible faculty members foster an environment where students can thrive academically and personally.
The institution also places a strong emphasis on cultural diversity and inclusivity. With students from over 45 countries, SP Jain Global creates a dynamic and enriching multicultural environment. This not only enhances the learning experience but also prepares students to excel in a globalized world where cross-cultural communication and collaboration are essential skills.
Global Impact
SP Jain Global's recognition in Bloomberg Businessweek's Asia-Pacific B-School rankings is not only a source of pride for the institution but also a reflection of its contribution to the broader business community. The institution's alumni, now occupying leadership positions in a wide range of industries across the globe, continue to make a meaningful impact. SP Jain Global's graduates are known for their innovation, leadership, and commitment to ethical business practices, making them valuable assets to their organizations and society as a whole.
In conclusion, SP Jain Global's impressive rise in the ranks of Asia-Pacific B-Schools is a testament to its dedication to excellence, innovation, and global perspective. By continuously evolving its programs, fostering strong industry connections, prioritizing its students, and making a positive impact on the world through its alumni, SP Jain Global has firmly established itself as a trailblazer in the field of business education. As it looks to the future, SP Jain Global's commitment to shaping the business leaders of tomorrow remains resolute, promising even greater achievements in the years ahead.