Trends
Tesla Faces Another trial On Racial Biasing From Man Who Got $137 Million Verdict
During opening remarks, one attorney for plaintiff Owen Diaz stated that the "plantation mindset" at the Fremont, California facility, where Black employees were treated as second-class citizens, was responsible for the racial taunts, graffiti, and threats that his client endured.
The amount of compensation that Tesla Inc (TSLA.O) must pay to a Black elevator operator who was subjected to extreme racial discrimination while working at the electric automaker's flagship assembly plant is the subject of a trial that began on Monday in federal court in San Francisco. During opening remarks, one attorney for plaintiff Owen Diaz stated that the "plantation mindset" at the Fremont, California facility, where Black employees were treated as second-class citizens, was responsible for the racial taunts, graffiti, and threats that his client endured.
The attorney, Bernard Alexander, stated that "you will conclude that Tesla's conduct… is a conscious decision not to safeguard African American employees inside their workplace." The five-day trial is expected to begin on Monday. A judge reduced the $137 million verdict Diaz received in 2021—one of the highest sums ever awarded in an employment discrimination case in the United States—to $15 million last year. 
Any racist behavior at the plant, according to Tesla's solicitor Alex Spiro, is inexcusable. Yet he asserted that Diaz was exaggerating his allegations and lacked the evidence necessary to demonstrate that he sustained psychological harm justifying monetary damages. Except for a lawyer confirming it occurred eight years later, there is almost no evidence supporting anything you just heard, according to Spiro. Similar to the first trial, Diaz and several workers and supervisors from the Fremont plant are anticipated to give testimony.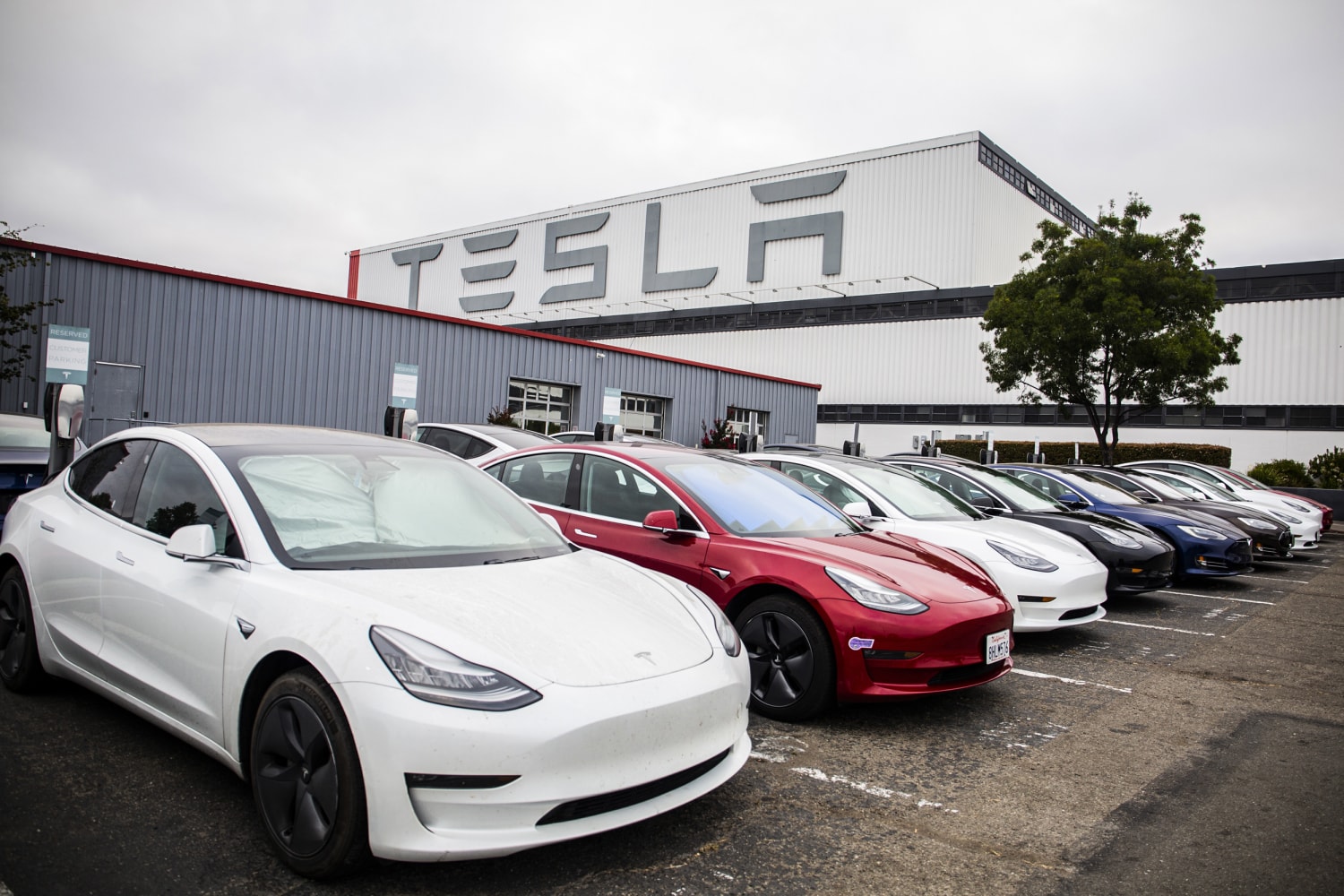 Similar Allegations Against Tesla Before Too
When Diaz complained to supervisors in 2015 that workers at the factory often used racist insults and scrawled swastikas, racist caricatures, and epithets on walls and workstations, Tesla allegedly did nothing, according to Diaz's 2017 lawsuit.
According to a California statute that forbids employers from failing to avoid hostile work environments based on race and other protected characteristics, Diaz sued Tesla for causing him mental distress. In 2021, the jury gave Diaz about $7 million in compensatory damages for mental distress and $130 million in punitive penalties, which are intended to penalize and prevent future unlawful behavior.
The compensatory damages and punitive damages were both decreased last year by U.S. District Judge William Orrick to $1.5 million and $13.5 million, respectively. He claimed the amount recognized the constant harassment Diaz endured while also taking into account the fact that Diaz had only been employed at the facility for nine months and had made no claims of bodily harm or illness. Most employment discrimination lawsuits do not result in verdicts above $1 million, much less nine figures. Punitive damages should, according to the U.S. Supreme Court, normally not exceed ten times compensatory damages.
Tesla is also charged with allowing chronic racial antagonism at the Fremont facility in a class action lawsuit filed in state court in California and a companion case launched by the state's civil rights monitor. Although the outcome of Diaz's trial won't have a direct bearing on those lawsuits or other legal actions, it may inspire staff members to file additional claims against the company as it faces increasing resistance to its monopoly on the electric vehicle industry.
According to Tesla employees, Elon Musk's lofty promises come with a price
Musk, a master of accountability, used the fact that some of his workers were coping with permanent injuries to gain positive news about his management style. If only he kept his promises. Richard Ortiz, a former employee at the Tesla factory who was hurt at work in July 2017, stated, "He didn't meet with me." 
Another current Tesla employee who claimed Musk had never spoken to him about the three pinched nerves in his arm added, "That's Publicity; that's bologna." The event was reported, and a third Tesla employee who was hurt in October said, "He didn't meet with me." "He would be here for half the year if he was going to meet with all the employees that got hurt."
It's unclear whether Musk ever planned to fulfill his promise to meet "every injured individual." But over the past month, more than ten current and former Tesla employees have spoken with me about their experiences working for a CEO whose bombastic promises to the company's shareholders, clients, and even to them routinely go unfulfilled. Many manufacturing workers feel like they have become collateral damage, even though the billionaire's loose tongue and excessively optimistic declarations may still excite his millions of admirers and consumers.
The working conditions for employees at the Tesla factory
For the way its employees are treated in its plants, Tesla has received criticism on numerous occasions. Musk defied government orders to stay at home in May 2020 by reopening Tesla's factory in Fremont, California, putting the health of industrial workers at risk, according to critics. Between May and December 2020, the Tesla plant's roughly 10,000 employees had 450 documented instances of COVID.
Although Tesla had assured them that they were not required to report to work during the early months of the epidemic, several plant workers claimed that they had been dismissed for refusing to do so due to health concerns.
According to a 2017 investigation by The Guardian, Musk's ambitious production targets at Tesla were also connected to illnesses and workplace accidents among factory workers. According to California's occupational health and safety commission, Tesla initially stated that it had implemented several modifications targeted at enhancing safety conditions, but it later failed to register hundreds of injuries at the Fremont factory.
Elon's labor blind spot
Musk, who owns over $130 billion worth of Tesla stock, anticipates that all of the company's workers will share his passion for it. Musk, a workaholic who famously asserted that "no one ever revolutionized the world on 40 hours a week," often talks of sleeping on the floor in support of factory workers during Tesla's "production hell" to introduce the Model 3. But, the valorization of long hours and hustle culture is outmoded. Work-life balance and employee well-being are the main topics of conversation—at the very least as CEO talking points.
Musk's opinions are out of touch with the current workplace climate, where employees are more apt to demand their rights. White-collar workers are fighting back against mandates for return to work. Some businesses are caving (or at least reducing the number of required in-person days). At the same time, successful union drives are being led by Starbucks baristas and Apple retail employees. Despite the labor scarcity, hourly employees have seen strong salary growth.
Workers may have less power if the US labor market cools. But, industries with higher-than-average quit rates, like manufacturing, still have problems filling available positions. Also, the epidemic has increased awareness of the challenging circumstances that many blue-collar employees face. Businesses like Amazon are coming under more attention for the poor treatment of their warehouse and delivery staff, which former Amazon CEO Jeff Bezos acknowledges needs to change.
But from the factory floor to the executive suite, it seems that the future of employment involves enhancing worker rights and circumstances. Musk's letter to Tesla executives appears distinctly antiquated.
Edited by Prakriti Arora