Trends
Tesla Is Ready To Invest $3.6 Billion For 2 Factories At Nevada Complex
Tesla said that it would invest more than $3.6 billion to expand its Nevada manufacturing complex to include two new factories, including the first mass-production facility for its long-delayed Semi electric truck. The second factory will produce the new battery cells, called 4680, and will have the capacity to produce enough batteries for 2 million light commercial vehicles per year.
The Elon Musk-led company's existing complex in Sparks makes lithium-ion batteries, vehicle parts, and other products such as Powerwall, a consumer power backup system. Unveiled in 2017, the Semi was originally expected to go into production in 2019, but its first delivery was delayed until December when Musk handed the vehicle over to PepsiCo.
The move marked the first foray of Tesla into the trucking business. Tesla Chairman Robyn Denholm said in November that Tesla could build 100 Semis in 2022, but the company did not release a number in its fourth-quarter production report. The electric car maker aims to produce 50,000 trucks in 2024, Musk said on an earnings call in October. PepsiCo plans to launch 100 Semis in 2023.
About Tesla Nevada 
Gigafactory Nevada is a lithium-ion battery and electric vehicle component factory in Storey County, Nevada, USA. It supplies batteries for the company's electric vehicles (excluding vehicles manufactured at Giga Shanghai). When fully constructed, the building will have the largest footprint in the world. Located in the Tahoe Reno Industrial Center (TRIC), the facility employed approximately 7,000 people at the end of 2018, with plans to hire thousands more for a total of nearly 10,000 statewide. Future production programs may also move to Nevada.
The factory began limited production of the Tesla Powerwall home energy storage system in the first quarter of 2016 using battery cells made elsewhere and began mass production of the cells in January 2017. The Giga Nevada is pointed at true north, which was done so that the device could be mapped using GPS and the solar panels on the roof could be precisely aligned. The factory was also designed to be completely energy self-sufficient.
According to Tesla CEO Elon Musk, a hundred factories like Giga Nevada would be needed to transition the world to sustainable energy consumption without increasing production density, such as switching to a dry electrode coating process. The first public mention of the gigafactory concept was made in November 2013, although Tesla's internal plans predated it; Tesla explored nearly 100 locations.
It was revealed that Panasonic in July 2014 had reached an agreement in principle with Tesla to invest in a factory estimated at $5 billion. The site and plans in northern Nevada were announced by state officials on September 4, 2014. Panasonic agreed to lead the manufacturing portion of the battery cell production, and Tesla CEO, Elon Musk said in 2015 that Panasonic's total investment would be $1.5–2 billion and that Tesla will not expand beyond the original plans.
Factory location
Tesla initially considered several locations, but northern Nevada was not one of them. The manager of Reno-Tahoe International Airport offered some of his 3,000 acres available at Reno-Stead Airport and convinced the owner of TRIC to foot the bill for a private jet to ferry people from Tesla to the area. They tried several times, and Tesla finally came to TRIC and was pleased with the speed of the regulatory work.
At least five states competed to attract the Gigafactory by offering tax incentives, cash grants, and other methods in hopes of future business; California, Arizona, Nevada, New Mexico, and Texas, where San Antonio offered greater incentives with no sales tax, but did not get the plant. States with no sales tax topped the list of preferred sites. Nevada estimates the tax base at $1.9 billion over 20 years. After sticky negotiations, Tesla chose TRIC as the location for the Gigafactory mainly because of the speed and the state of Nevada's incentive package.
Other reasons for the location were access to the railway, the possibility of direct sales, and the low air humidity ensuring less than 300 ppm of humidity in production. Tesla's investment earns them about $10 million in tax credits per quarter, and by July 2016 it had sold them for $20 million in cash.
The incentive package also includes 20 years of no sales tax and 10 years of no property tax, depending on Tesla's ability to meet performance expectations (such as the $3.5 billion investment in Nevada). By 2034, this package could accumulate $1.25 billion in missed taxes; 1the 0th largest in the US. The $725 million sales tax cut was especially important because 5 other states charge no sales tax, and 34 states (including Arizona and Texas) charge no sales tax on manufacturing equipment. For 2014-2018, tax credits totaled $240 million. Nearby data centers from Apple Inc. also received incentives. and Switch.
Nevada said that the project's economic impact is at $100 billion over two decades ($5 billion annually, of which $353–378 million in wages), bringing in $57 million in state and local taxes. Some economists said the figure was "deeply flawed". For example, it counted every Tesla employee as if they were otherwise unemployed and did not account for increased government spending to serve the influx of thousands of residents. The regional impact is estimated at $3.5 billion annually. Other large companies have decided to establish activity in the area in part because of the Gigafactory. Tesla agreed to pay the school system $7.5 million annually for 5 years ($37.5 million).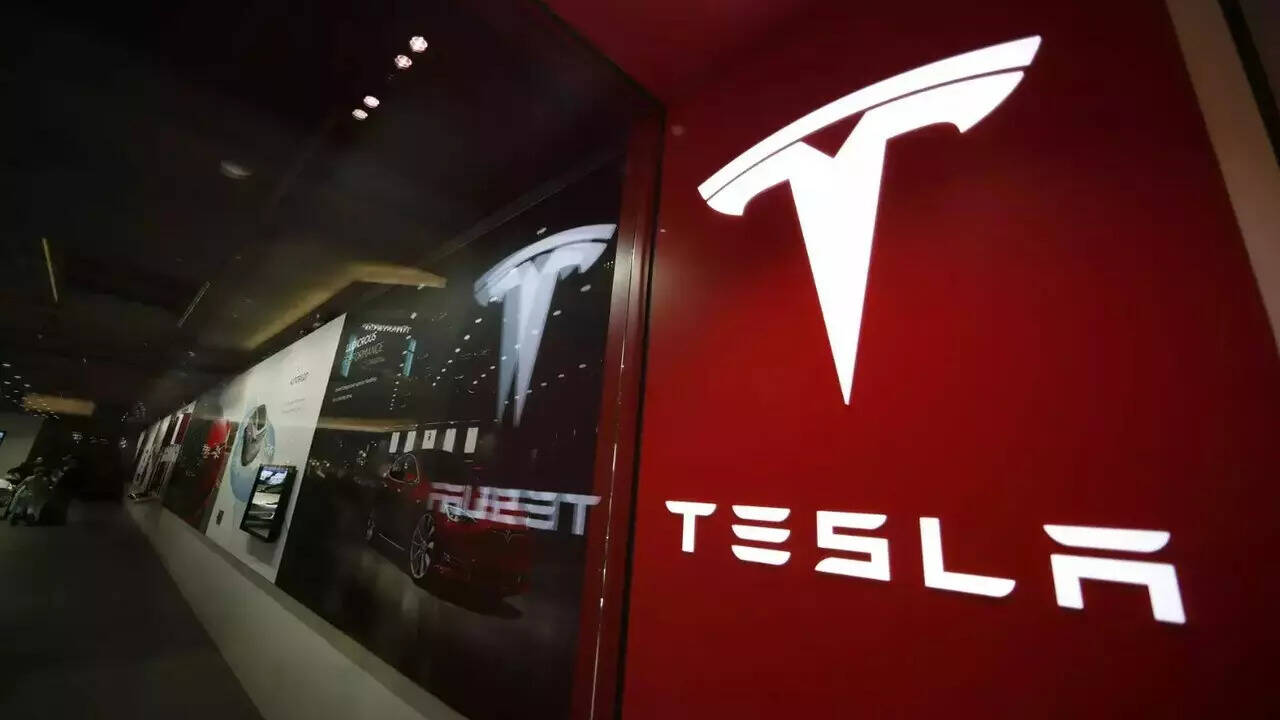 The Gigafactory is run by a management team led by Jens Peter Clausen, formerly head of LEGO, who is Vice President of the Gigafactory at Tesla. As of April 2016, the Gigafactory had 317 Tesla and 52 Panasonic employees, most from Nevada, and 850 in December 2016. In 2017, 3,249 employees were registered, and by December 2018, 7,000 people were working at Giga Nevada, increasing to 7,2057 by June. mostly Nevadans.
Production In Nevada Of Tesla
The factory is supposed to gradually handle batteries from cradle to cradle, from raw materials to components to finished products, and to recycle old batteries into new ones. Articles make up most of the value creation, while packaging and electronics are smaller parts. Tesla considers manufacturing more important than products and allocates more engineers to the development of manufacturing facilities than to product development.
Panasonic was expected to begin production of the cells in 2016 and continue for at least 10 years. Among the machinery seen at the opening in July 2016 were cathode presses and rollers. The Gigafactory began series production of 2170 cells in January 2017. Panasonic owns some cell manufacturing facilities in an area that is not accessible to non-Panasonic employees. Some of the lines were temporarily transferred from the warehouse (NMC) to NCA to increase the supply of Model 3.
Tesla uses nickel-manganese-cobalt (NMC) lithium cells for stationary storage (Powerwall and Powerpack) and nickel-cobalt aluminium (NCA) lithium cells for vehicles. The cell components are then enclosed in aluminium cans manufactured by Heitkamp & Thumann inside the GF1, using 10,000 tonnes per year. Panasonic supplied Tesla with three million battery cells per day in 2018. An April 2019 report citing former and current Panasonic employees at the Gigafactory described how half a million battery cells per day were discarded due to manufacturing defects related to carelessness and lack of respect for operational procedures and overall pressure to increase performance.
At the end of 2019, Panasonic had 3,000 American workers and 200 Japanese technicians at Gigafactory 1, and quality improved to increase production to 30 GWh/year at the same facility. Panasonic operates a warehouse at TRIC and is building a research and education facility in Reno. By 2022, Panasonic will have delivered more than 6 billion cells from the Gigafactory.
Product level
In October 2015, Tesla moved production of the Tesla Powerwall and Powerpack from its Fremont factory to the Gigafactory using 18650 cells. The Tesla Powerwall 1 has been in full production since the third quarter of 2015.
For battery packs, the 2170-cells are transferred to autonomous vehicles from Panasonic to Tesla, where workers and robots assemble the cells into packs using bandoliers, cooled by pipes made on-site by Valeo. The drive units (engine and transmission) for the Model 3 are manufactured with 90% automation. The Tesla Megapack is designed and manufactured in Giga Nevada, and some Tesla Semis are also manufactured in the adjacent gigafactory.
Output goals
As of 2014, the Gigafactory's projected 2020 capacity was to be 35 gigawatt-hours per year of cells and 50 gigawatt-hours per year (5.7 MW) of battery packs. When completed, the factory is planned to produce more lithium-ion batteries per year than were produced worldwide in 2013. In May 2019, Gigafactory 1 reached a theoretical capacity of 35 gigawatt-hours per year, but the utilization rate resulted in an output of 24 gigawatt-hours; Tesla will focus on increasing production capacity at Giga Nevada and The Fremont Factory by 50% over the next few years, Elon Musk announced.
Edited by Prakriti Arora