Trends
The rising growth of cloud kitchens compromises hygiene standards in India in 2022
The rising growth of cloud kitchens compromises hygiene standards in India in 2022
Several food establishments were locked down during the COVID pandemic, leading to reduced consumer foot traffic. Due to this rapid growth in online food ordering, cloud kitchens have become increasingly popular. As government restrictions have also been eased, cloud kitchens have become more popular with consumers who seek restaurant-quality food at home while experiencing minimal contact points and getting it delivered.
Additionally, food aggregators are playing a pivotal role in the rise of these cloud kitchens. Cloud kitchens operate pretty differently from traditional restaurants. Cloud kitchens are primarily sold by aggregators. During the influenza pandemic, the cloud kitchens were almost a miracle of survival. However, the fact that they are virtual/shadow restaurants remains a cause for concern.
In the post-pandemic world, the importance of cleanliness and health has risen to the top of the priority list, and it is now regarded as one of the most pressing concerns. Many people are turning away from tasty and unhealthy food in favour of healthy and hygienic options.
Cloud kitchens pose the challenge of consumers not knowing and being able to observe the environment in which food is produced, so whether that food is made in a hygienic manner is always an open question. With cloud kitchens, delivering is the only way to reach consumers, so the consumer does not have the opportunity to interact with the restaurant, so there is no emotional connection, and it isn't easy to establish credibility.
The cloud kitchen market is experiencing increased competition. Despite the fact that these kitchens save on infrastructure and labour costs to an extent, they have low price points, and the commission paid to the aggregators always results in low margins. The lack of inflow of consumers leads to these kitchen operators neglecting the maintenance and hygiene of these kitchens because they are not under a pressing need to maintain the premises.
All of these things play a significant role in keeping the kitchen clean, including the infrastructure, food preparation, waste management, food handlers, and pest control. The importance given to these parameters is not always transparent, just as it is with cloud kitchens. Many people believe it is costly to maintain a hygienic environment, but they end up forgetting that not keeping one is even more expensive. Business and reputation could suffer multiple consequences as a result.
According to FSSAI, a mandatory rule was released in Sep 2019 for restaurants and hotels to obtain hygiene ratings. Similarly, it is a compulsory rule for cloud kitchens. Certified food inspectors do these audits and evaluations. These ratings should be provided on internet platforms by food aggregators so that consumers can view them when ordering meals and be confident that the food they purchase is produced in a quality kitchen.
Why cloud kitchens must grow up gradually rather than quickly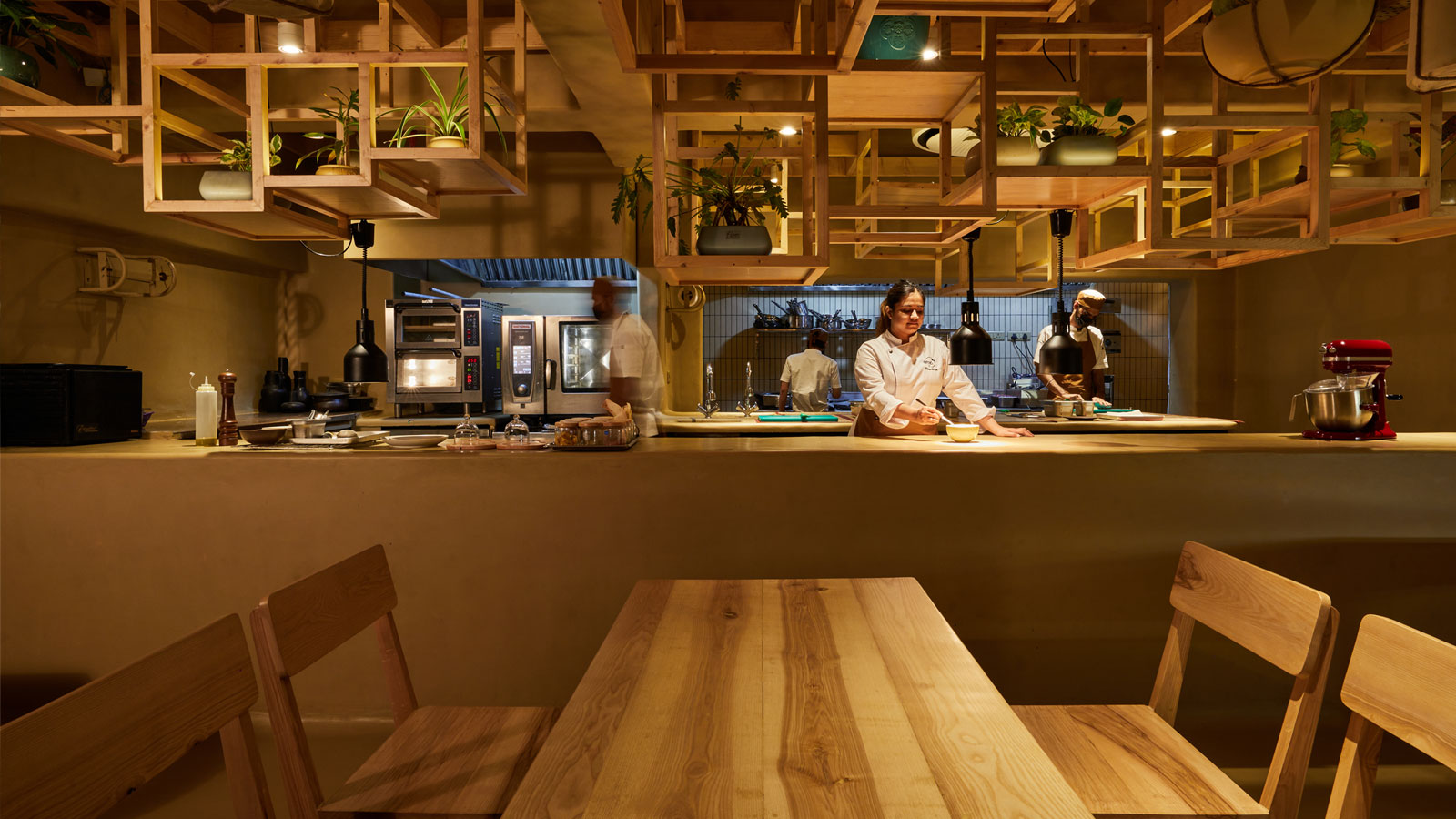 The main differentiators for a delivery kitchen to survive or lose its position in a competitive industry are technology, customer experience, and a simplified supply chain.
The way we eat at restaurants has fundamentally altered in the last several years, raising numerous issues for the sector. Previously, most restaurants would see a tiny portion of their revenue come from delivery. Today, most established restaurants see a rising percentage—even the majority share in many cases—of their business coming from consumers ordering in.
According to a RedSeer analysis, the Indian foodservice delivery market is predicted to quadruple in value to $13 billion by 2025, rising at a CAGR of more than 30 per cent between 2021 and 2026 (according to a Motilal Oswal Financial Services report), growing far faster than the whole sector (including dine-in). This evolving tendency has also resulted in the creation of "cloud kitchens." According to a RedSeer Management Consulting analysis, cloud kitchens will be a $2 billion market in India by 2024, up from $400 million in 2019. 
Make room for the ideal cloud kitchen
In essence, internet, ghost, or cloud kitchens are enterprises that do not have the physical capability to serve walk-in clients and rely solely on delivery orders. When compared to a dine-in restaurant, the concept offers a number of advantages: it reduces renting costs, requires less capital investment to set up, and requires fewer staff and overhead costs to operate.
Many restaurants have shifted to the cloud-kitchen concept in recent years as a result of these inherent benefits. Many first-time restaurateurs loved the approach since it decreased the expense of beginning a food business. Only a few people survived the time and were able to scale with the model.
The reason for this is that cutting expenses isn't enough to ensure success; it all comes down to offering a fantastic client experience in delivery and doing it consistently and efficiently. While cloud kitchens save operating expenses, they don't address a slew of other scalability issues, which might degrade a consistent consumer experience. Scaling requires precise order forecasting, a stable supply chain, good training, and quality assurance, among other things, which the cloud kitchens model does not address. So, what's the best way to deal with these problems?             
Technology has the key to the solution. Bright cloud kitchens employ technology to address the aforementioned concerns while also assisting in the creation of distinctive brands. Many parts of the business can benefit from technological advancements, including culinary innovation and product consistency, kitchen management technology, and supply chain management. 
Kitchen automation
The pandemic amplified a few essential processes that were already underway prior to Covid: The move to digitalization and an emphasis on innovation in order to improve user experience and efficiency. Meal goods in a kitchen, for example, have a short shelf life, but quick execution is essential for getting food delivered to clients within 30 minutes of placing an order.
As a result, accurate forecasting is required to prepare raw materials in 'anticipation' of orders, as under-forecasting would result in excessive time spent preparing raw materials, while over-forecasting would result in excessive food waste. That's where artificial intelligence (AI) and other such technologies are becoming increasingly valuable for precisely anticipating, for example, how much cheese will be consumed at dinner tonight at the restaurant.
Similarly, Machine Learning (ML) and open data are essential tools that restaurants can use to gain access to real-time and aggregated data visibility, which can help them make faster decisions in real-time about order throttling, inventory/stock management, product availability, and minimizing order delays, among other things. This should be backed up by continuous refinement and finetuning of the suggested models so that buyers can identify appropriate goods faster and save time.
Working with various ML models such as demand/supply forecasting, recommendation & RFM segmentation for improved customer experiences, feedback analysis to improve CX, storefront design for faster discovery, rider auto-allocation to reduce costs, delivery predictions to improve CX, and so on will help solve a variety of data science problems, some of which are listed below.
The changing tastes of the public, as well as a robust local predilection
India's consumer story has changed dramatically in recent years, particularly in Tier 2 and 3 cities. While consumer food tastes will develop, they will mostly remain localized and specialized, while the palate will spread. As a result, buyers will have more opportunities to purchase packaged and branded regional food products. The good news is that it will be consumed not just by residents of that region but also by people from other parts of the world who are eager to try new things.
 A more efficient supply chain
How a cloud kitchen firm manages its supply chain and stocks is one of the most significant aspects. Establishments require a functioning supply chain conduit that can carry ingredients from one part of the country to another effortlessly, from acquiring high-quality products to efficiently providing them across the network. Furthermore, an efficient cloud kitchen incorporates data analysis and supply chain management to generate forecasts and projections, decreasing food waste and stock out.
The guest experience is crucial.
Innovative cloud kitchens are displacing home eating and will continue to do so. Adaptability and a greater understanding of your customer's taste are crucial here. This includes everything from creating a better experience to ensuring cleanliness and safety, as well as packaging. In the coming year, giving customers a wide range of products and services to pick from will be critical. Using technology to understand better consumer psychology will be crucial in the future.
Conclusion
Customers are increasingly preferring to 'order in' rather than 'go out,' and this trend is only expected to grow. Cloud kitchens pose the challenge of consumers not knowing and being able to observe the environment in which food is produced, so whether that food is made in a hygienic manner is always an open question.
Buyers will have additional options for purchasing packaged and branded regional food goods as a consequence. While cloud kitchens can help to facilitate this trend in terms of supply-side efficiency, they do not solve all of the issues. To build great food brands with a consistent experience, technology must be used across many operational sectors. It is preferable to focus on making it brilliant before making it large.