Trends
160 Latest Cases Of Thousand Litres Of Liquor Seized In Kerala's Thrissur
An excise official said that as many as 160 liquor bottles containing over a thousand liters of foreign liquor produced in the country were seized at the toll plaza at Paliyekkara in Kerala's Thrissur district liquor bottles. It contained over a thousand liters of foreign liquor produced in the country.
Assistant Excise Inspector, Anoop Kumar of the Irinjalakuda excise office said he and his team nabbed the accused and transported the liquor in their Mahindra pick-up truck from Mahe to Thiruvananthapuram. The official said that liquor, containing 1,440 liters of alcohol, was being transported in the vehicle by hiding them under coconuts.
The hidden liquor cases were discovered after a thorough search of the vehicle, he added. Kumar also said that they were aware of this modus operandi of transporting liquor from Mahe and were always on the lookout for such vehicles. The official said that the seized liquor was only meant for sale in Puducherry, and its transportation to Kerala is an offensePuducherry and its transportation to Kerala is offense, the official said.
Cases Of Liquor Seize In Kerala
Many times, the police have seized a large quantity of ganja and liquor from various parts of Kerala as a result of the massive 'No Drugs' campaign launched by the state government recently. A police team of Kottayam district arrested two persons with a large quantity of ganja early this morning, a police station officer said.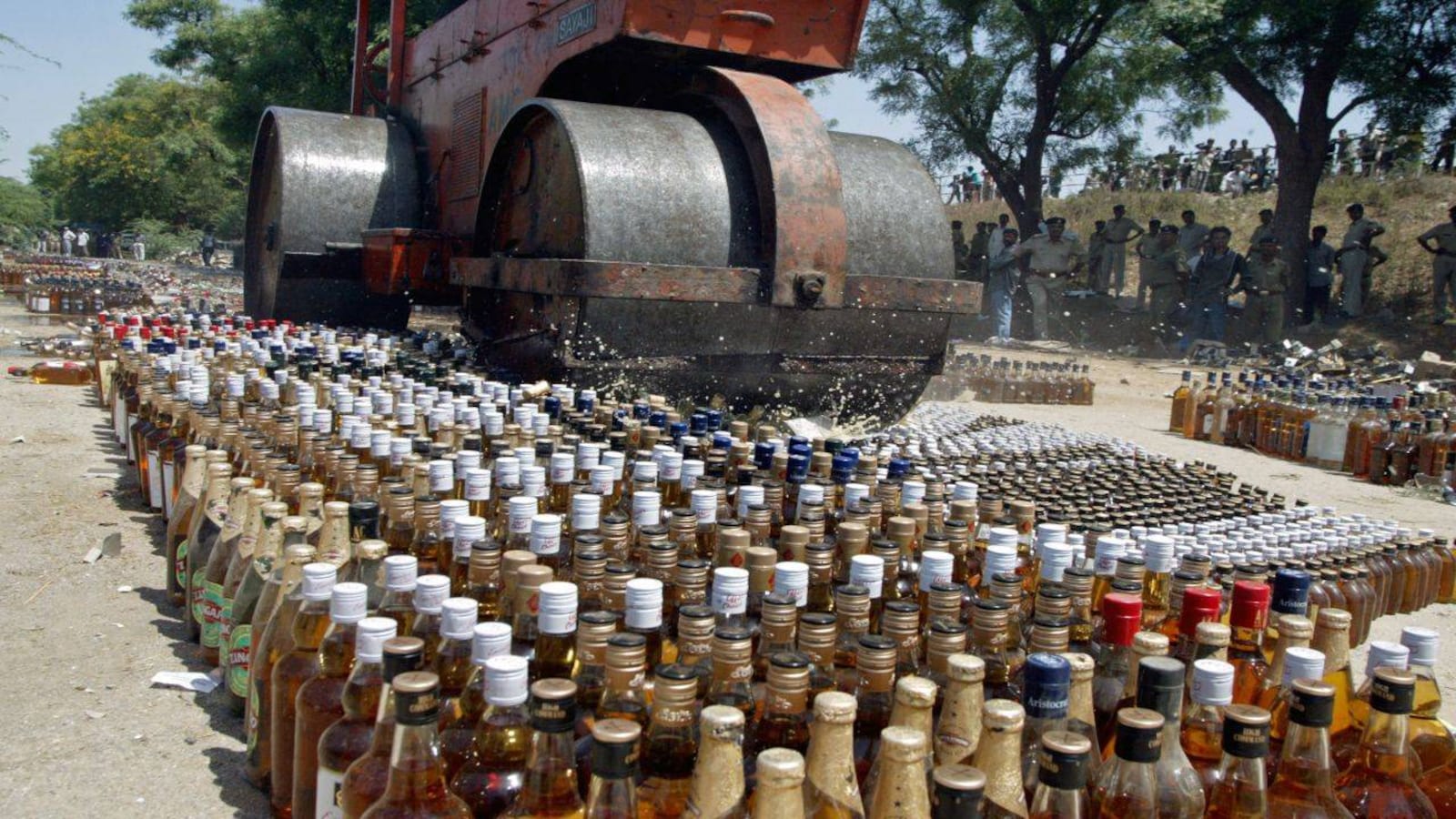 As the accused were yet to be arraigned in court, the police officer did not divulge the exact details of the drug seizure and where it was brought from.
These arrests were a part of nationwide anti-drug campaign. Apart from the two, a private bus driver and a cleaner from Walayar toll plaza in Palakkad district were arrested for the same. The bus, which was coming from Bengaluru, was carrying passengers at the time of the arrest, an excise official said.
The officer said 2.4ml of hashish oil and 20 grams of ganja were recovered from the pair and as the amounts involved were small, the offense was bailable. On Saturday night, a Kasaragod police team nabbed a man and a woman from Hosangada in the Manjeshwaram area of ​​the north Kerala.
The arrest came based on a tip-off received by Kasaragod District Superintendent of Police Vaibhav Saxena, police said, alleging that a huge sale of narcotics was being carried out from apartments in Hosangady. The drug raid was part of Operation Clean Kasaragod, police said. The man was from Manjeshwaram while the woman hails from Thane city in Maharashtra, police added.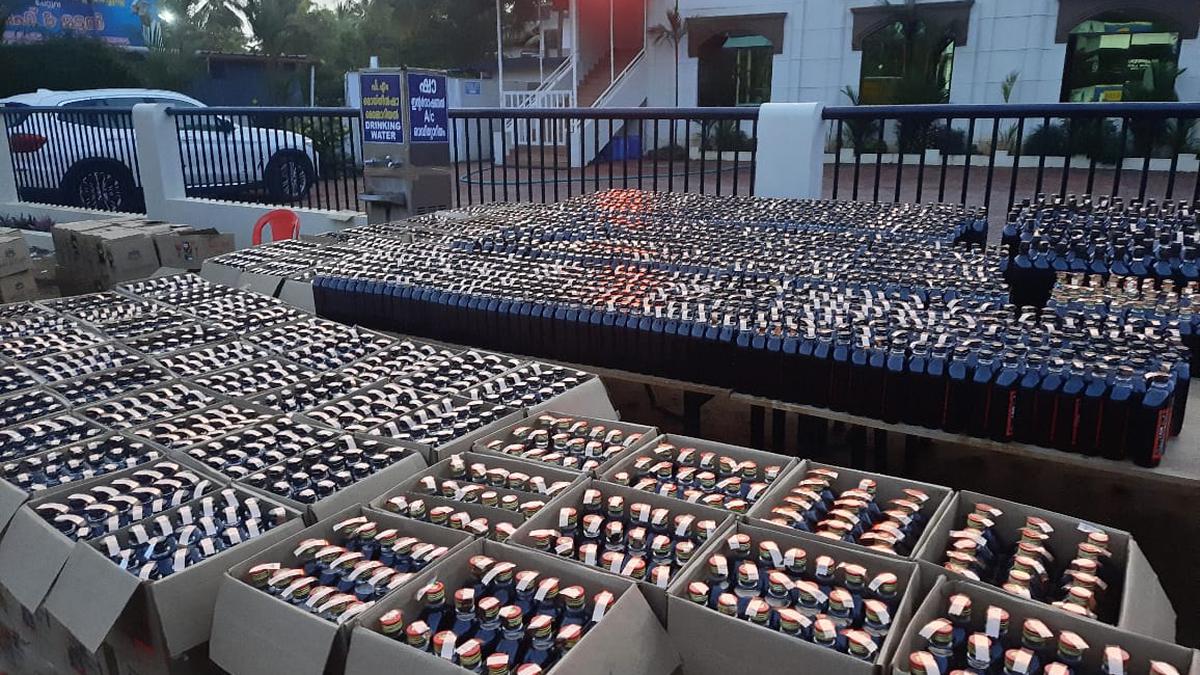 Banning Of Liquor 
Banning alcohol is easier said than done. Disadvantages of alcohol prohibition include an increase in non-violent and violent crime. This is because there will always be consumers of the substance and they will have to use illegal means to obtain it, leading to an increase in crime. Moreover, taxes and duties on alcohol are a major source of revenue for the government, which will be severely disrupted if alcohol is completely banned.
Alcohol is a highly addictive substance and has various advantage sand disadvantages, we must try to find a solution. One of the main benefits of prohibition would be to improve the mental and social health around us. This would also lead to fewer health problems associated with substance abuse, resulting in a healthier population. The disadvantages of the liquor ban are many. But one of the main concerns is that it could lead to an increase in violent crime. It is indicative because if someone wants to consume alcohol in prohibition, they will have to use illegal methods.
The nationwide lockdown due to the COVID-19 pandemic led to a total ban on the sale of alcohol for 41 consecutive days for the first time in the history of independent India. The lockdown was initially imposed for three weeks from March 25 to April 14, 2020 (Lockdown 1.0), which included the shutdown of all non-essential services and strict implementation of stay-at-home orders. Subsequently, the lockdown was extended for 19 days from 15 April to 3 May 2020 (Lockdown 2.0) with a conditional release. Both phases of the lockdown (1.0 and 2.0) included nationwide restrictions on the movement of people and the halting of non-essential business activities and services.
According to the National Family Health Survey-5 2019-21, released in 2022, Arunachal Pradesh has the highest proportion of women (24%) and men (53%) who drink alcohol in India. On the other hand, alcohol is prohibited in several states such as Bihar, Gujarat, Mizoram, Nagaland, etc. The Directive Principles of State Policy in the Constitution of India (Article 47) states that the State shall endeavor to achieve a prohibition of the consumption of intoxicating liquor and health noxious drugs, except for consumption for medicinal purposes. It is the state that permits or prohibits the sale of liquor.
The prohibition of liquor is a debatable topic that becomes a matter of debate whether to consider its sale unethical or whether our constitution allows it or not. as in many recently developed and developing countries, India's alcohol policies are still in flux. For example, Mizoram lifted prohibition in 2014, Kerela began phasing in prohibition the same year, and Bihar began enforcing prohibition in 2016. In addition, there have been high-profile cases of drunk driving, murders, and Violence against women in India that have recently gained global attention, with the popular narrative focusing on alcohol consumption and the need for political interventions.
The main question that comes to mind is that state governments are facing losses on liquor bans. Yes, even when states have banned alcohol, most governments usually repeal the ban years later; some states have reportedly lifted the ban on the sale of alcohol because of its financial implications, such as Andhra Pradesh and Haryana. There are mainly two reasons for lifting the ban on the sale of alcohol:
Even after the ban on alcohol, it does not work effectively.

Taxes on alcohol make up a quarter of the state's revenue.
It is often said that the government's goal of banning alcohol is to win women's votes, reduce crime, solve social problems, prevent traffic accidents, or improve health. In our country, the ban on alcohol is perceived as a voter. It is recommended that states ban the sale of alcohol because drunk driving is one of the cause of road accidents and is also not good for health, but the move to ban alcohol has led to the growth of state deficits, that is, manipulation of the state revenues.
Alcohol is not banned in Kerala. There are plenty of Kerala liquor outlets serving beer and wine. However, the consumption of alcohol and spirits in Kerala is controlled and dry days are enforced for several days of the year. Dry days in Kerala are days when the sale of alcohol is prohibited. One of the main benefits of prohibition would be to improve the mental and social health around us. This would also lead to fewer health problems associated with substance abuse, resulting in a healthier population. This is why many people believe that alcohol must be banned.
edited and proofread by nikita sharma