Trends
Top 10 Best Advertising Companies In USA In 2023
Top 10 Best Advertising Companies In USA In 2023
INTRODUCTION
Advertising companies in the United States have seen a major transformation in the past decade. In 2023, the landscape continues to be heavily reliant on digital media and digital marketing. Companies are no longer just running television ads but are instead using social media platforms such as Facebook, Twitter, and Instagram to reach potential customers.
This shift has been driven by the rapid growth of internet usage, as well as the availability of innovative technology for targeting and tracking online consumers.
In addition, many companies are utilizing Amazon, Google, and Apple platforms to expand their reach and maximize their campaigns. For example, Amazon offers an advertising platform called Amazon Advertising, which allows advertisers to target audiences across websites, mobile apps, FireTV, Alexa, and more. Similarly, Google Ads allows businesses to target customers with relevant ads based on their searches or interests.
As companies look for ways to better connect with customers, they are turning to data-driven strategies to maximize their campaigns. By relying on customer data, businesses can create more targeted, personalized advertisements that are tailored to their audience. They can also measure the success of campaigns by tracking metrics such as click rate and conversions.
Overall, the United States advertising industry is continuing to evolve as companies embrace digital media, new technologies, and data-driven strategies to reach their customers. By utilizing these tools, companies are able to target their desired customers more efficiently and effectively than ever before.
IMPORTANCE
Advertising companies in the USA have become increasingly important in 2023 due to the rise of digital and social media marketing. As consumers spend more time online, companies need to find ways to reach their target audience and create an engaging experience for them.
Advertising companies are able to provide expertise in various areas such as creating campaigns, developing content, running ads, tracking analytics, and measuring results. Additionally, they can also provide insight into industry trends and help craft messages that resonate with customers.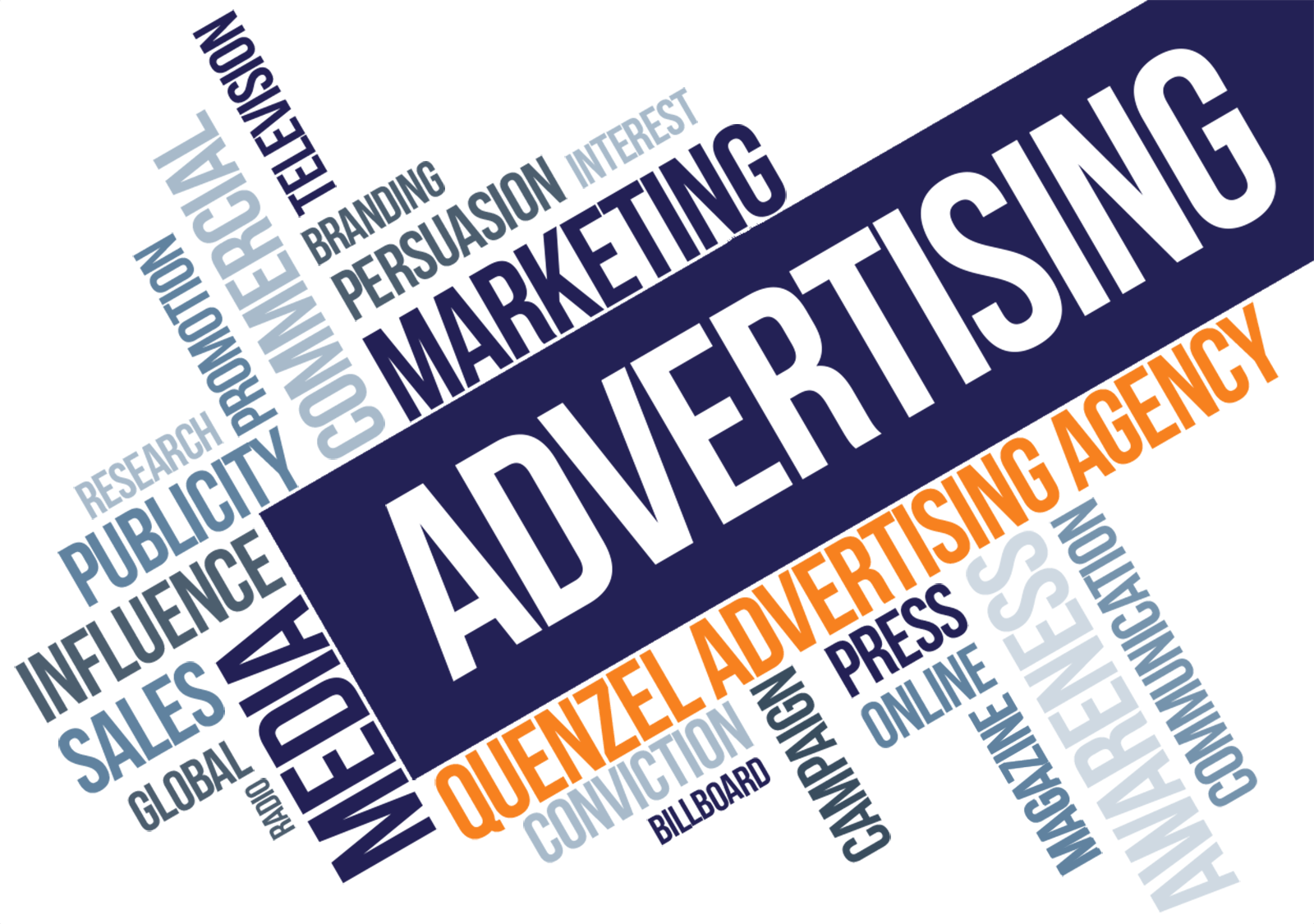 Advertising companies have access to a wide range of technology resources that can help tailor campaigns to different demographics, interests, and behaviors. This allows them to create more targeted and personalized advertising which can lead to higher ROI. Advertising companies know the best practices that ensure campaigns are effective and have the ability to continuously optimize them.
Advertising companies are also able to help track progress and measure success. Metrics can be used to determine whether or not a campaign is successful and if adjustments need to be made. This helps companies understand what works and what doesn't, so they can make informed decisions about future campaigns.
Overall, advertising companies in the USA have become essential for businesses to utilize in order to maximize their reach and engagement with their target market. With a skilled team and the right tools, businesses can use advertising companies to build powerful campaigns that drive real value.
Here are the top 10 best advertising companies in USA in 2023
Dentsu Aegis Network – Dentsu Aegis Network is a leading global media and digital marketing communications network. It is part of the Dentsu Group, one of the world's largest advertising agencies, with operations in more than 120 countries.
The network provides integrated solutions to its clients through a combination of innovative technology-led solutions and specialist services. Its brands include Carat, Vizeum, Isobar, iProspect, Posterscope, MKTG, Amplifi, and mcgarrybowen.
Dentsu Aegis Network helps marketers and advertisers use their brands' data to create powerful, targeted campaigns to reach consumers across multiple channels and on a global scale.
The company works with its clients to develop relevant strategies for each audience segment and track success metrics to ensure campaign effectiveness. The network also offers a suite of integrated solutions that enable clients to access real-time insights and analytics and measure returns on investment. Its in-house experts work with clients to develop creative and effective campaigns that drive results.
Additionally, Dentsu Aegis Network provides data-driven marketing solutions and technology-led services to help companies better understand their customers and optimize their marketing efforts.
The company has an extensive portfolio of clients across different sectors, including automotive, consumer goods, financial services, retail, travel, telecoms, entertainment, media and healthcare. Its global capabilities give clients access to over 70,000 professionals in more than 100 countries.
The company is committed to providing quality services and delivering value to its clients by helping them achieve their goals and objectives. With its cutting-edge technology, creative campaigns and unmatched expertise, Dentsu Aegis Network is the preferred partner for many of today's leading businesses.
WPP Group – WPP Group is a leading global communications services company with more than 350 offices in over 110 countries. Founded in 1972 by Sir Martin Sorrell, it is one of the world's leading integrated communications agencies, specialising in advertising and media investment management, as well as public relations, branding and digital marketing.
With expertise in areas ranging from creative to data and technology, WPP Group works with some of the most recognised brands and organisations around the world, providing strategic insights, creative campaigns and innovative solutions that help them reach and engage their audiences.
From planning and buying television, radio, print and out of home advertising, to developing websites and mobile applications, to creating brand experiences, WPP Group delivers measurable results for clients across all types of channels.
By leveraging its proprietary data and technology assets, WPP Group also provides unparalleled analytics and insight, enabling marketers to understand their customers better and create more effective campaigns.
Omnicom Group – Omnicom Group is a global marketing and corporate communications company, based in New York City. It was founded in 1986 and consists of four main divisions: Advertising, CRM & Loyalty, Public Relations and Specialty Communications.
Omnicom Group has more than 9,000 offices in over 120 countries and employs an estimated 72,000 people around the world. The company works with some of the world's most iconic brands, including Apple, Coca Cola, McDonald's, Microsoft, Nike, Sony and Walmart.
Omnicom's advertising services include media planning and buying, digital, public relations and strategic consulting services. Its public relations services include communication strategy, media outreach, crisis communication and issues management.
Its CRM & Loyalty services include data-driven insights, loyalty program optimization and customer experience management. With its Specialty Communications division, Omnicom provides services including corporate communications, brand licensing, technology and healthcare, as well as creative services like branding, creative design, and video production.
Omnicom's commitment to delivering excellent results for clients is driven by a deep understanding of their businesses, culture, and goals. The company works closely with its clients to develop tailored solutions that meet their needs and deliver measurable ROI.
By leveraging its global network, Omnicom helps brands bring their stories to life across any medium, from traditional advertising to online influencer campaigns.
Publicis Groupe – Publicis Groupe is a global leader in the marketing and communications sector. Founded in 1926 in France, it has grown to become one of the world's leading communications groups, with a presence in over 100 countries across the globe.
The company has more than 80,000 employees and provides services in traditional, digital and creative fields such as advertising, public relations, media, digital transformation and customer relationship management. Publicis Groupe also owns several subsidiaries, including Leo Burnett, Saatchi & Saatchi, Digitas, Publicis Health and many others.
Publicis Groupe has been praised for its commitment to innovation and creativity. They are constantly striving to create new solutions to meet their clients' needs and exceed their expectations. Through their many subsidiaries, they provide the latest insights and trends in their respective fields. Their goal is to bring together the best minds from around the world and create impactful campaigns for their clients.
The company prides itself on its commitment to corporate social responsibility. According to their website, "Publicis Groupe is committed to creating an environment that reflects its values and encourages everyone to be their best. We work hard to ensure a culture of respect, diversity and inclusion for our team members, clients and partners."
They are also dedicated to helping reduce their environmental impact through initiatives such as reducing paper waste and switching to renewable energy sources.
In addition to their commitment to excellence and customer satisfaction, Publicis Groupe has won numerous awards and accolades over the years. They have been recognized by the Cannes Lions International Festival of Creativity and the Clio Awards, among others. The company is well-positioned to remain a leader in its field for many years to come.
IPG (Interpublic Group) – Interpublic Group (IPG) is a global marketing and communications company with headquarters in New York City. The company is divided into four segments: Advertising, Experiential Marketing, PR and Specialty Communications. IPG operates in over 100 countries and employs more than 45,000 people.
The advertising segment of IPG offers media planning, buying and optimization services to its clients. It also provides creative services and market research services such as content creation, social media management and website development.
Experiential marketing, a new and growing area for IPG, focuses on creating imaginative, tangible experiences for consumers. This includes live events, branded activations, product launches and virtual reality experiences.
The PR segment of IPG provides public relations services and integrated campaigns for brands. It offers strategic counsel, media relations, corporate affairs, public policy and crisis communications services.
Specialty communications consists of a variety of disciplines that span digital, data, experiential, analytics, healthcare and multicultural marketing. These services are designed to provide clients with effective solutions to their marketing needs.
Overall, IPG is a large and comprehensive marketing and communications company with a global reach. It offers a wide range of services and capabilities to help its clients succeed in the ever-changing digital landscape.
Havas Group – Havas Group is a leading global communications, marketing and advertising company. Founded in 1835, Havas has a long history of providing innovative solutions to Fortune 500 companies, small businesses and non-profits alike.
With over 20,000 employees across 100+ countries, the company's holdings include top-tier advertising and media agencies, health, public relations, data and direct marketing businesses, content creators, digital influencers and experiential offices.
Havas Group's clients have access to a wide range of services including brand strategy, campaign planning and execution, activation, media buying, analytics and insights, digital marketing, native advertising, programmatic media, search engine optimization, social media, web development, eCommerce, product design, consulting, and more.
The company prides itself on creating unique customer experiences that leverage technology, creativity and excellent storytelling to help brands connect with their audiences. Havas Group also offers specialized services for healthcare, sports, entertainment, sustainability and cause marketing.
The company's mission is to create powerful connections between people and brands, amplifying its clients' message, reach and ROI.
MDC Partners – MDC Partners is a global marketing and communications firm with a mission to create the most meaningful connections between brands and their customers. The company provides a range of services including creative, media, technology and analytics solutions to drive meaningful results for its clients.
Its team of nearly 5,000 professionals is spread across more than 95 offices in over 40 countries around the world.
At MDC Partners, creativity is at the heart of everything they do. Their mission is to guide the development of meaningful connections between brands and their customers through innovative and authentic storytelling. They work hard to provide the best solutions for clients, often tailoring campaigns to meet their needs.
Media is also an important part of what MDC Partners does. They specialize in using data-driven insights to help brands maximize their message reach. They use a variety of channels to deliver compelling content that connects with consumers in meaningful ways. Through this, they are able to drive powerful results for their clients.
Technology is another area where MDC Partners excels. They employ cutting-edge technologies such as artificial intelligence and machine learning to create sophisticated marketing solutions that enable brands to successfully engage with their customers. This includes tailored experiences on social media, personalized customer journeys, and targeted advertising campaigns.
Finally, MDC Partners delivers real-time analytics which helps them to measure and adjust their strategies to ensure maximum success. This enables them to stay ahead of the competition, track customer sentiment, and optimize their campaigns based on the latest market trends.
In short, MDC Partners is a world-class marketing and communication firm that offers creative, media, technology and analytics solutions to deliver powerful results for its clients. They employ cutting-edge technologies and data-driven insights to craft effective strategies that help brands build meaningful connections with their customers.
Grey Group – Grey Group Company is a global advertising and marketing communications network operating in more than 97 countries and specializing in providing services such as advertising, public relations, brand consulting, digital marketing, media planning and buying, creative solution development, and more.
Established in 1963 and now one of the world's largest networks, Grey Group has an impressive client list that includes some of the most recognizable names in the industry, such as Procter & Gamble, Novartis, GlaxoSmithKline, Unilever, Shell, Ford, and Sony.
Grey Group believes that creativity and innovation are essential to the success of its clients, and the company strives to provide integrated solutions that combine both data-driven insights and storytelling to develop effective campaigns. The agency works with a multi-disciplinary team that includes strategists, creatives, and technologists to ensure that their campaigns reach customers on multiple platforms.
Moreover, Grey Group has been at the forefront of leveraging emerging technologies such as machine learning, artificial intelligence, and augmented reality to create truly unique experiences for clients.
As part of its commitment to being a responsible corporate citizen, Grey Group works closely with its partners to support sustainability initiatives, while also contributing to various charitable organizations. The company also makes sure to celebrate diversity and inclusion in its workplace, offering an environment where everyone can thrive.
Grey Group has won numerous awards throughout its history, including Gold at Cannes, Addys, and Clios. As such, it is no wonder why so many major companies choose to partner with Grey Group Company.
VMLY&R – VMLY&R is a global marketing and technology agency that designs, builds, and activates data-driven experiences for some of the world's biggest brands. Founded in 2002, the company has grown from a small digital advertising shop to an international network of offices with over 1,000 employees across 25 countries.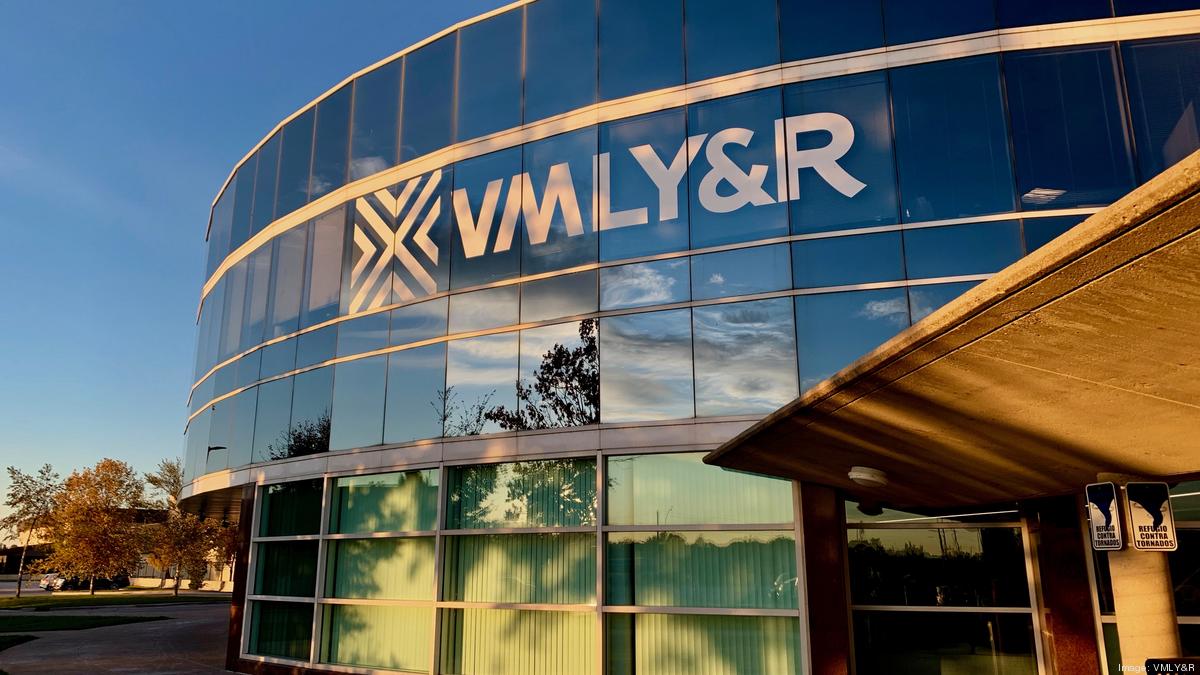 The company's services are divided into three core areas: Experience Design, Technology & Platforms, and Data Solutions. The Experience Design team focuses on creating customer journeys and creating meaningful connections between customers and brands. This includes developing campaigns, designing websites, and building mobile applications.
Technology & Platforms offers a range of services such as application development, analytics, project management, and identity solutions. They help clients build, maintain, and grow their digital presence. Data Solutions offers a variety of services including data collection, analysis, and optimization to help clients make better decisions.
In addition to these core services, VMLY&R provides consulting, training, and advisory services to help clients get the most out of their technology investments. The company also offers talent management, which helps clients build and recruit the right teams to drive their businesses forward.
At VMLY&R, they are passionate about helping companies succeed in today's competitive digital landscape. By combining creative strategies, cutting-edge technology, and data-driven insights, they create experiences that drive results and improve customer engagement. With their expertise, clients can reach new heights and maximize their potential.
TBWA Worldwide – TBWA Worldwide is a top global advertising, marketing and communications company. Founded in 1970, the agency has grown to become one of the largest and most successful networks in the world, with over 11,000 employees across 95 countries.
The company uses creative solutions to solve complex business challenges for their clients, providing services such as strategic planning, creative development, media and digital strategy, public relations, brand identity and design.
TBWA's creative approach is fueled by their core principles of Disruption, Media Arts, and Digital Darwinism, which have led them to create award-winning campaigns for some of the world's leading brands. TBWA believes that creativity is the only way to break through the clutter of today's competitive markets, and they strive to push boundaries and challenge conventions to create truly innovative solutions.
By combining the power of media, technology and creativity, TBWA offers its clients an opportunity to succeed and stand out from the competition.
CONCLUSION
Advertising companies in the USA in 2023 are expected to continue to be creative and innovative, utilizing the latest technologies such as artificial intelligence, machine learning, and big data to create more effective campaigns. They will also explore new methods of engaging with customers, such as influencer marketing and virtual reality, as well as digital avenues like social media and mobile advertising.
With increased competition and the need for constant updating, these companies will have to remain agile to stay ahead in the industry. In addition, they must ensure that their strategies adhere to laws and regulations, as well as ethical and environmental standards.
Ultimately, the success of an advertising company depends on its ability to provide measurable results and deliver quality content that resonates with customers.