Trends
Top 10 Best Medical Devices and Equipment Companies In USA In 2023
Top 10 Best Medical Devices and Equipment Companies In USA In 2023
INTRODUCTION
2023 is an exciting year for medical device and equipment companies in the United States. The medical industry is rapidly evolving due to technological advances, and many new companies are entering the market with innovative products. Companies such as Medtronic, Philips, Siemens and Boston Scientific are leading the way in developing cutting-edge tools and devices to improve patient care.
In addition, other companies such as Stryker and Johnson & Johnson are also contributing to the growth of the healthcare industry.
Some of the most popular medical devices and equipment include artificial intelligence (AI) enabled diagnostic systems, robotic surgery devices, 3D printing technology for customized surgical instruments, digital health platforms for remote patient monitoring, and sophisticated imaging instruments.
These technologies are providing great opportunities for medical device companies to develop advanced solutions for diagnosis, treatment, and monitoring.
In addition to traditional medical device companies, there is a growing number of startups focusing on cutting-edge medical technologies that are revolutionizing patient care. Companies like Apple, Google and Microsoft are leveraging their expertise in software engineering and AI to create powerful medical devices.
For example, Apple recently launched an FDA approved ECG monitor that can detect heart irregularities.
The US medical device industry is estimated to exceed $400 billion by 2023, driven by increasing demand from aging populations, rising healthcare costs, and improved access to healthcare services. With the right combination of innovation, technology, and knowledge, US medical device companies have a unique opportunity to remain competitive in this rapidly changing marketplace.
IMPORTANCE
In the US in 2023, medical devices and equipment companies will be of great importance. Advances in technology have enabled medical device manufacturers to produce increasingly sophisticated products, from medical implants to innovative diagnostic tools.
This has made healthcare delivery safer, faster, and more effective, while also reducing costs. Companies that produce medical devices and equipment are playing a critical role in advancing healthcare delivery and improving patient outcomes.
These companies are also important because they create jobs and stimulate economic growth by providing health services to individuals, families, and businesses. In addition, these companies often have research and development departments devoted to creating new solutions for existing medical needs.
The US is home to some of the world's top medical device manufacturers, such as Medtronic and Johnson & Johnson, who continue to innovate and expand their product lines.
Medical device and equipment companies are also essential players in providing access to healthcare in rural areas and other underserved communities. These companies can provide much-needed equipment and services to people who otherwise would not have access to quality care.
In addition, these companies can help reduce disparities in healthcare access between minority and non-minority populations.
Finally, medical device and equipment companies are becoming increasingly important in the development of personalized medicine. By using advanced sensors, algorithms, and artificial intelligence, these companies can develop better diagnostics, treatments, and even preventive care.
As healthcare technologies become ever more sophisticated, it is likely that medical device and equipment companies will continue to play an important role in improving healthcare delivery and outcomes.
Here are the top 10 best medical devices and equipment companies in USA in 2023
Medtronic – Medtronic is a global leader in medical technology, services, and solutions. The company has been transforming healthcare since 1949 and today operates in more than 160 countries. Medtronic offers a wide range of products and services across the continuum of care, including cardiovascular, diabetes, neurological, and musculoskeletal solutions.
Their innovative therapies and treatments have helped millions of people around the world lead more active and healthier lives. From pacemakers to insulin pumps, Medtronic has developed a wide range of medical technologies to improve patient outcomes and reduce costs. They are also working to develop new solutions for chronic diseases and digital health technologies.
Medtronic has invested in research and development in areas such as artificial intelligence and robotics, as well as 3D printing, nanotechnology, and biotechnology. With a comprehensive portfolio of products and services, Medtronic is committed to providing quality care for patients and advancing medical technology for a healthier future.
Siemens Healthineers – Siemens Healthineers is a global healthcare company that develops, manufactures, and markets advanced medical technologies and solutions. It was founded in 1847 and is headquartered in Erlangen, Germany. The company provides innovative solutions for healthcare providers to diagnose, treat, and monitor patients.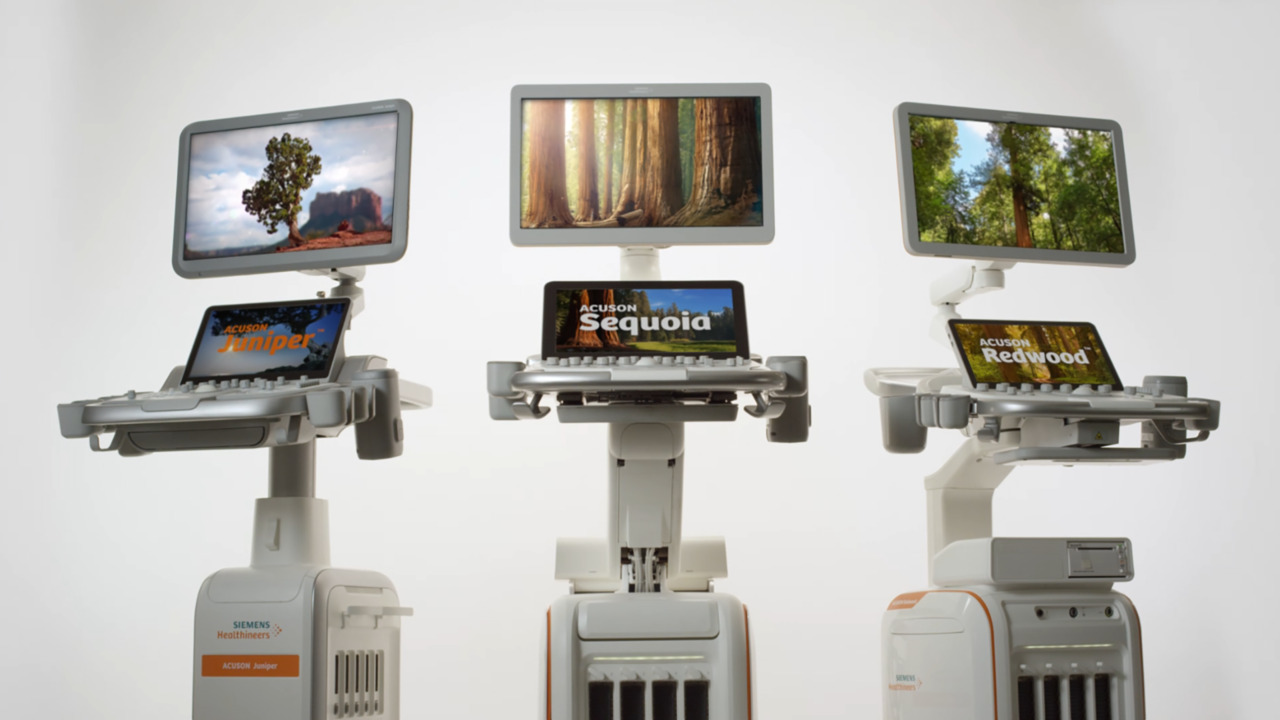 Its products include diagnostic imaging systems, laboratory diagnostics, clinical IT solutions, health analytics software, and more. Siemens Healthineers also offers digital health services such as remote monitoring, telemedicine, and patient engagement solutions.
Additionally, it provides consulting services related to healthcare technology and business management. The company employs over 47,000 people around the world and has a presence in more than 100 countries. Siemens Healthineers strives to provide comprehensive healthcare solutions that enable healthcare providers to deliver better care, reduce costs, and improve outcomes.
Its mission is to improve healthcare by empowering clinicians and enabling better outcomes for all.
Philips – Philips is a Dutch technology company headquartered in Amsterdam. Founded in 1891, it has become one of the world's largest electronics companies and is active in the fields of health technology, lighting solutions, consumer products, and more.
The company operates in over 60 countries, employs over 80,000 people, and has annual revenues exceeding $23 billion. Philips' product range includes medical equipment, electric shavers, Sonicare toothbrushes, coffee makers, home theatre systems, air purifiers, LED lighting, and much more.
Philips is committed to providing innovative, reliable, and sustainable products and services to improve lives and make the world healthier and more sustainable. They strive to provide meaningful value to customers and society through their work and innovations, with respect for the environment and the people who make and use their products.
Philips prides itself on its commitment to innovation and sustainability, continually pushing the boundaries of technology in order to bring better products, experiences and services to the market. They strive to create a positive impact on the planet by reducing their environmental footprint and investing in renewable energy sources.
Throughout their history, Philips has been dedicated to developing and improving products and services to help people live healthier, more fulfilling lives.
Becton Dickinson – Becton Dickinson (BD) is a global medical technology company that manufactures and sells medical devices, instruments, laboratory equipment, and diagnostic products. The company was founded in 1897 as Becton Dickinson & Company and is headquartered in Franklin Lakes, New Jersey.
BD is a publicly-traded company listed on the New York Stock Exchange under the ticker symbol "BDX".
The company's core focus is on developing and commercializing innovative solutions for healthcare providers and patients to help improve patient outcomes and reduce healthcare costs. BD's products include hematology and flow cytometry systems, diagnostic test kits, insulin delivery systems, safety engineered syringes and needles, microbiology systems, infusion therapy systems, vaccine delivery systems, and in vitro diagnostics.
In addition to its own product line, BD also partners with other companies to provide additional products and services. For example, the company has partnered with Johnson & Johnson to develop and market several diabetes products, including the OneTouch Verio blood glucose monitoring system and the BD Vacutainer UltraTouch safety device.
BD has been consistently ranked as one of the top companies in the world by Fortune magazine. The company has received numerous awards and recognitions for its industry-leading products and commitment to corporate social responsibility. In 2018, BD was awarded the Edison Award for innovation in medical technology.
In recent years, BD has made a number of strategic acquisitions, including Advanced Biological Laboratories, C.R. Bard, CareFusion Corporation, and Bard Access Systems. These acquisitions have allowed the company to expand its presence into multiple healthcare markets and further strengthen its position as an industry leader.
Overall, Becton Dickinson is a major player in the medical technology industry and is well known for its innovative products and commitment to improving patient outcomes and reducing healthcare costs.
Stryker – Stryker Corporation is a leading medical technology company headquartered in Kalamazoo, Michigan. Founded in 1941, the company is a global leader in orthopedics and medical devices, providing innovative products and services that improve patient outcomes and quality of life.
Stryker designs, manufactures, and markets an array of products and services designed to help healthcare professionals improve patient care and outcomes. Their product portfolio includes implants, instrumentation, and surgical equipment used in joint replacement procedures, endoscopic systems used in minimally invasive surgery, and medical imaging systems.
The company has made major investments in research and development and has a strong focus on innovation. Stryker's mission is to enable people to get back to life as quickly and safely as possible by providing solutions for surgeons and their patients.
In recent years, Stryker has expanded its offerings to include virtual reality training for surgeons and patient education tools, as well as AI-based software for wound analysis and diagnosis.
Stryker is committed to investing in the lives of its employees, customers, and communities. It provides thoughtful benefits packages, career growth opportunities, and community initiatives that promote health and wellness. In addition, the company focuses on reducing its environmental impact through sustainability initiatives.
Under the leadership of Kevin Lobo, Stryker has achieved continuous growth and success over the years. With a wide range of products and services, the company continues to strive for improvements and advancements in patient care.
GE Healthcare – GE Healthcare is a leading provider of medical equipment and services. Founded in the late 19th century, GE Healthcare has been at the forefront of healthcare technology for almost 120 years.
Today, GE Healthcare provides cutting-edge solutions across many segments, including radiology, surgery, pathology, diagnostics, imaging, patient monitoring, anesthesia and more.
GE Healthcare focuses on providing integrated solutions to medical providers with an eye towards improving patient outcomes, safety and satisfaction. Through advanced analytics, clinical decision support, and artificial intelligence, GE Healthcare is helping healthcare organizations make better decisions faster.
Their portfolio includes a wide range of products and services, including medical imaging systems, ultrasound systems, MRIs, PET scanners, CT scans, nuclear medicine systems, and many other innovative technologies.
GE Healthcare also develops data and analytics solutions, such as enterprise imaging, population health management, telehealth and machine learning-based predictive analytics. They are focused on creating value through the use of AI and other emerging technologies.
As part of their commitment to health, GE Healthcare is investing in research for therapies and treatments for cancer, Alzheimer's, stroke, and other major diseases.
GE Healthcare has continually invested in its people, products and services, and is committed to providing the highest quality healthcare solutions to meet the ever-changing needs of patients and clinicians alike.
By leveraging the power of data and AI, they are revolutionizing the way care is delivered with an emphasis on providing personalized care that is tailored to individual needs.
Johnson & Johnson – Johnson & Johnson is a multinational corporation founded in 1886 that is active in the pharmaceutical, medical device, and consumer packaged goods manufacturing industries. The company has a long and rich history of innovation, responsibility, and commitment to making life better for people around the world.
Johnson & Johnson operates in over 60 countries and employs over 135,000 people. Its products are sold in more than 150 countries, and its global organization is divided into three business segments: Consumer, Pharmaceuticals, and Medical Devices.
The Consumer segment offers a range of products such as baby care items, oral hygiene and skin care products, wound care products, nutritionals, first-aid supplies, and women's health products. The Pharmaceuticals segment consists of prescription medicines, vaccines, and over-the-counter medications. The Medical Devices segment is made up of orthopedic, vision care, diabetes care, and infection prevention products.
In addition to its corporate headquarters in New Jersey, USA, Johnson & Johnson has regional hubs in Europe, the Middle East, Africa, Asia Pacific, and Latin America. The company is committed to producing safe and effective products, with strict standards and regulations in place to ensure product safety.
They also take an active role in investing in research and development to create treatments for illnesses and diseases. Additionally, Johnson & Johnson supports various charities, philanthropic initiatives, and social programs around the world.
Abbott Laboratories – Abbott Laboratories is an American multinational medical devices, diagnostics and pharmaceuticals company with headquarters in Abbott Park, Illinois. Founded by Chicago physician Dr. Wallace C. Abbott in 1888, the company has grown to become a leader in health care products and services serving people in more than 150 countries.
Abbott Laboratories manufactures a wide range of products including adult nutritionals, diagnostics, medical devices, infusion systems, and vision care products. Their mission is to provide life-changing technologies, innovative medicines, and sustainable solutions that help people live healthier lives, everywhere.
Abbott's products span all areas of healthcare. In diagnostics, they offer diagnostic testing services and a broad portfolio of medical devices designed to detect and monitor various conditions. In medical devices, they have pioneered leading interventional cardiology and vascular products, as well as endovascular stents and other devices.
Additionally, their diabetes management product line provides testing and monitoring supplies for people with diabetes.
In addition to these products, Abbott also offers nutritional products such as adult nutritionals and infant formulas, as well as products for wound and skin care. Furthermore, their vision care product portfolio includes contact lenses, and contact lens solutions, among other eye care products.
The company also produces a range of generic medications and biosimilars, which are used to treat a wide variety of diseases.
Abbott's commitment to meeting global health challenges is evident through their presence in over 150 countries and their development of innovative, cost-effective healthcare solutions. By leveraging their expertise in science and technology, they strive to create groundbreaking solutions in the areas of cardiovascular disease, diabetes, immunology, infectious diseases, nutrition, ophthalmology and neurology.
They also work towards developing treatments for many of the world's most pressing health concerns, such as HIV/AIDS, malaria, and tuberculosis.
Cardinal Health – Cardinal Health is a healthcare services and products company headquartered in Dublin, Ohio. Founded in 1971, Cardinal Health has seen tremendous growth and today serves over 1 million customers, making it the third-largest healthcare services provider in the United States.
The company focuses on providing medical supplies, pharmacy solutions, and technology solutions to hospitals, drug stores, health systems, and other providers.
Cardinal Health offers a full range of medical supplies and equipment such as gloves, masks, syringes, needles, bandages, IV bags, and many more. They also offer innovative pharmacy solutions such as medication adherence packaging, medication synchronization, and medication delivery services.
In addition, they provide a number of advanced technology solutions, including point-of-sale systems and automated inventory control systems.
The company has been committed to providing quality healthcare since its founding and continues to be an industry leader in providing safe, accurate, and reliable medical products and services. They have a strong commitment to safety and adhere to the highest standards in quality and safety, which have earned them recognition among healthcare organizations worldwide.
Cardinal Health has also established itself as one of the most reliable and cost-effective suppliers of medical devices and supplies to healthcare providers.
Cardinal Health recognizes that the healthcare environment is changing rapidly, and they are dedicated to staying ahead of the curve with their product and service offerings. They continue to modernize their services to meet the ever-evolving needs of the healthcare system.
Their focus on innovation allows them to develop new products and services that can improve patient care, reduce costs, and enhance the overall safety and quality of healthcare.
Baxter International – Baxter International is a global healthcare company based in Deerfield, Illinois. Founded in 1931, Baxter operates in more than 100 countries worldwide and employs approximately 48,000 people. Its products and services are focused on medical devices, medication delivery systems, and biopharmaceutical manufacturing.
Baxter's portfolio includes treatments for hemophilia, immune deficiencies, kidney disease, trauma and other chronic and acute medical conditions. It also provides products to treat cardiovascular and neurological diseases, cancer, diabetes and other ailments.
In the medical devices segment, Baxter produces dialyzers and disposable tubing used in hemodialysis, as well as infusion pumps and IV sets for drug delivery. The company also manufactures anesthesia delivery systems, surgical instruments, sterilization products, medical disposables and laboratory instrumentation.
Baxter's biopharmaceutical business focuses on production of generic injectables, parenteral nutrition products and plasma-derived therapies. The company also offers contract manufacturing services for third-party companies, helping them produce drugs and biologics for various markets.
Baxter has expanded through acquisitions over the years, most recently acquiring US-based Cheetah Medical and German firm Bioscientia HealthCare. Baxter's focus on advancing medical innovation and providing greater access to healthcare solutions continues to guide its mission.
CONCLUSION
In 2023, medical device and equipment companies in the USA have seen a steady growth. Many new technologies, such as 3D printing of medical devices, robotics, and artificial intelligence, are being developed and used to create more efficient and cost-effective products.
Companies are also investing heavily in research and development to bring innovative treatments to the market. This is allowing them to remain competitive and respond quickly to industry changes.
As a result, many companies in the US have established themselves as leaders in the medical device and equipment industry.