Stories
Trends
China And Russia – As Close As Ever; An Emerging Threat To Decades-Old United States Led Dominance In International Order And A Problem For India?
China and Russia's relations are getting deeper as reports come in that the two country's leaders are expected to hold a meeting in Moscow; what's more, China is also reportedly helping Russia as it sends military aid to Moscow. Thus, it is not surprising to note that China and Russia's relations are evolving as the focal point of the emerging global order.
The west, particularly the United States, is already taking note of the improving and warming ties between China – Russia partnership as it has the capacity to pose significant challenges to the decades-old dominance of the western led international order. 
On the other hand, India too will be in a spot as it struggles to balance relations – one an old rival and one an old friend!
What is significant about the budding ties is that it bores profound consequences on how ideological contestations between the west- led by the US and China -Russia power alliances span out. 
And the significance of the same also holds true for India as the contest over the balance of power has not only major global but also Indo-Pacific region importance. 
China and Russia In The Past
The relations between China and Russia in their shared history have been turbulent, marked by fluctuations in ideological alignment, diplomatic crises, and a border war in the 1960s. 
As the 21st century unfolded, their relationship was marked by alignments and maladjustments driven by their respective national interests.
At present, the focal point of the partnership is exclusively dictated by the perceived challenge posed by the US-led, Western-dominated global order.
While the maritime domain shapes the Atlantic alliance,NATO the China-Russia nexus is predominantly continental, constituting a formidable Eurasian nexus.
Let's start by evaluating the motivations of China-Russia relations from the different perspectives of Moscow and Beijing.
For Russia, the key is the perceived existential threat posed by NATO's progressive advance toward its borders. In contrast, the central driver for China is a perceived US-led Indo-Pacific strategy.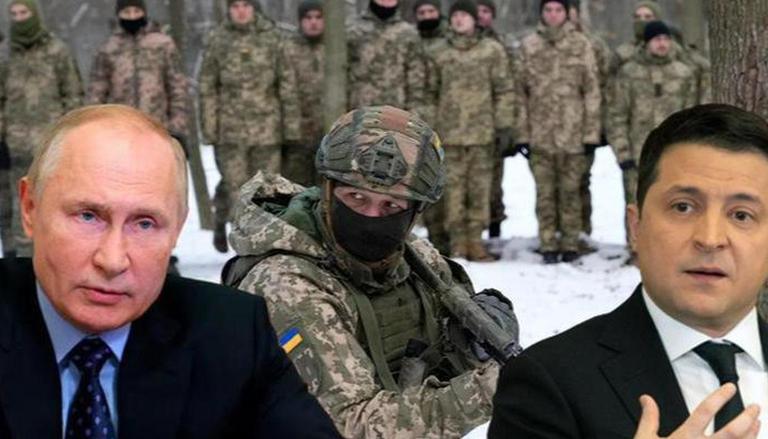 Russia In The Present
Russia's external environment has degenerated, and relations with Europe and NATO are at a bottom. Russia is working hard to converge its domination over Eurasia, but it has yet to see many results there. Therefore, its strategic influence is severely stressed.
The war with Ukraine has led to stretched military resources and increasing costs of war which have led to a noticeable decline in both Russian military and techno-military power. 
There are also increasing concerns within Russia over its declining geostrategic influence; thus, the erosion of stature and power may be pushing Russia to reach out to China simultaneously, also wary of its growing dependence on the relationship.
Russia regards China as an equal partner, critical in jointly facilitating trade routes and diversifying its export markets. 
However, at the same time, Russia avoids pressing obligations of a formal alliance, specifically those that can draw it into possible conflict in the Indo-Pacific, such as over Taiwan. 
Still, it endorses the "One China Policy" and Chinese positions on Taiwan and the South China Sea.
China In The Present
For China, the guiding focus of the relationship is flexibility, apparent from its call to "form partnerships, not alliances," which allows China to distance itself from some of Russia's conduct in the international arena.
China's approach is purely dictated by its economic and trade priorities, especially access to the US and European markets, including their capital markets.
India In The Mix
The impact of the Sino-Russian partnership is mainly on the India-Russia defence relationship, which is primarily what drives India's interests. 
The opinion goes that as the ties between China and Russia deepen and India's own strategic and security partnership with the US deepens, it could cause Russia to become indifferent towards India regarding future defence supplies and possibly the relationship. 
One crucial lesson India can take from the Ukraine conflict is that India needs to rebalance its defence imports to minimise the risk intrinsic to single-source Russian dependency.
On the geopolitical front, Central Asian nations, deprived of a regional anchor like Russia, are being thrust closer to China, thus reshaping the Eurasian landscape by promoting its Belt and Road Initiative to its advantage. 
Viewing these developments, Indian foreign policy in Eurasia is driven by a need to curb the expanding footprint of China in the region.
In this context, India's Central Asia outreach and Russia's Eurasian Economic Union agenda have many common economic and security convergences, including counterterrorism.
Collaboration between India and Russia can deliver a reasonable balance in the Eurasia-Afghanistan-Pakistan-Iran belt by retaining pressure on radical Islamist groups operating in the region.
Moscow is unlikely to choose sides in any India-China conflict or back Pakistan; thus, it can be an honest partner in preventing any escalation of the Sino-Indian conflict. 
However, India must understand that while the two countries share concurrent interests in continental Asia, balancing China in South Asia is not one of them.
Still, as China becomes more significant for Russia, it is essential to maintain a Russian partnership with India as an alternative to economic dependence on Beijing.
Conclusion: India has substantial potential to fill China's role in considerably supporting the Russian economy. 
At the same time, India is interested in maintaining access to Russian defence equipment and energy supplies. 
Therefore, the growing proximity between China and Russia greatly impacts India as it does the west, particularly the United States.