Trends
Top 10 Best Market Research Companies In USA In 2023
Top 10 Best Market Research Companies In USA In 2023
INTRODUCTION
Market research companies in the USA have become increasingly important in 2023 due to the rapidly changing business landscape. Companies today need up-to-date, reliable data and insights to make informed decisions.
Market research companies provide these insights by conducting surveys, focus groups, interviews, and other methods of gathering information. These companies can provide insights on customer preferences, trends, competition, and more.
In the USA, there are many prominent market research companies that specialize in providing specific types of data and insights. Some of the most popular market research companies are Nielsen, ComScore, Gartner, Forrester, Accenture, Kantar, and Ipsos. Each company offers its own unique data and insights to help businesses get the most out of their market research efforts.
Many market research companies in the USA also offer specialized services such as brand tracking, product testing, and customer satisfaction surveys. By utilizing these services, companies can gain an even greater understanding of their target markets and make better informed decisions.
Overall, market research companies in the USA offer invaluable data and insights to help businesses stay competitive and make informed decisions. Whether a company is looking to gain an advantage over its competitors or simply wants to stay informed about trends, market research companies can provide the necessary information and insights.
IMPORTANCE
Market research companies in the USA are essential to businesses and organizations of all sizes in 2023. By leveraging the insights provided by market research, companies can make more informed decisions about their product offerings, pricing strategies, target markets, and more.
Market research can help businesses identify industry trends, measure customer satisfaction, assess competitive landscapes, and more. This data can then be used to create effective strategies for growing sales, increasing profitability, and reducing costs. Additionally, market research can help companies understand consumer behavior, preferences, and needs.
With this data, companies can develop better products and services that meet their customers' needs. In short, market research is an invaluable tool for businesses in 2023 and beyond.
Here are the top 10 best market research companies in USA in 2023
Global Market Insights – Global Market Insights Company is a multinational company that provides market research and insights to its customers. With offices in Europe, Asia, North America and South America, it has a global reach that spans many industries and countries.
It focuses on providing the latest information and data to help its clients make informed decisions. Its services include market intelligence, market analysis and forecasting, customer profiling, and market trend monitoring.
The company's main objective is to provide customers with the most up-to-date and comprehensive market information available. This helps them make better decisions in terms of their business strategies and investments.
The company also helps its clients increase their sales and profitability by understanding current market trends and analyzing customer needs and preferences.
In order to deliver its services, Global Market Insights Company employs experienced professionals who have specialized knowledge in various fields. They are experts in their fields and they use the latest technology tools and software to collect and analyze data. In addition, they work closely with clients to custom design solutions that best meet their individual needs.
The company also offers consulting services to its customers. This includes providing guidance on how to develop new products or services, as well as advice on marketing strategy and tactics. Furthermore, Global Market Insights Company provides seminars and workshops to help clients understand the global market and stay abreast of the latest changes.
The company also offers training programs for its employees so that they can be better equipped with the latest information and data to make more informed decisions.
Epsilon – Epsilon Company is a global leader in technology solutions, providing innovative products and services for businesses of all sizes. Founded in 2020, Epsilon has quickly become a trusted name in the industry, offering comprehensive solutions for enterprise networks, cloud computing, and artificial intelligence. Epsilon is committed to providing cutting-edge technology solutions that help customers reach their business goals.
Epsilon's core product portfolio consists of hardware, software, and managed services, designed to meet the needs of today's fast-paced businesses. From traditional networking solutions to advanced cloud-based products, Epsilon offers solutions to meet every customer's specific needs. Epsilon also provides top-notch managed services which include security, storage, and system monitoring.
The company's commitment to providing outstanding service and support has earned them a reputation as an industry leader. Epsilon prioritizes customer satisfaction, working tirelessly to ensure their customers get the best experience possible. The company also takes pride in their ability to provide rapid response times and quick resolution when issues arise.
In 2021, Epsilon released their flagship AI solution, Autonomous Artificial Intelligence (AAI). This revolutionary product is capable of performing complex tasks with minimal input from humans. By leveraging deep learning and natural language processing, AAI can understand commands from users and act accordingly.
Epsilon is dedicated to remaining at the forefront of innovation, delivering solutions that are reliable, secure, and cost-effective. The company's commitment to innovation and excellence means they are well-positioned to continue leading the industry in the years ahead.
Forrester Research – Forrester Research is a global research and advisory firm that helps business and technology leaders succeed in the age of disruption. Founded in 1983, Forrester has over 400 analysts and advisors who provide insights into customer experience, digital transformation, analytics, marketing, security and operations. The company serves more than 5,000 organizations in 50 countries.
At Forrester, they combine deep industry expertise and an expansive data set with their proprietary research methodologies to help clients uncover new opportunities, reduce risk, and make better decisions. Their analysts provide actionable advice to help executives confidently shape the future rather than simply react to it.
Forrester's research covers a wide range of topics such as customer experience, digital transformation, analytics, enterprise leadership, human capital management, marketing, retail, security, and operations. They offer a full suite of services to support clients in their transition to becoming more customer-centric, leveraging analytics, and optimizing their operations.
Their team of experts span across many disciplines to keep abreast of trends and best practices in the areas of customer experience, digital transformation, analytics, enterprise leadership, human capital management, marketing, retail, security, and operations. They bring together thought leaders from different industries and functional areas, including strategy, technology, marketing, sales, operations, finance, and legal.
Forrester's team of forward-thinking analysts understand the challenges and opportunities created by advances in technology and the ever-changing global business environment. They use their extensive research and analysis to develop solutions that help clients build stronger relationships with their customers, increase operational efficiency, and unlock new sources of growth.
Nielsen – Nielsen is a global performance management company that provides a comprehensive understanding of what consumers watch and buy. Founded in 1923, Nielsen has grown to become one of the world's leading providers of consumer insights, market research, and business intelligence services.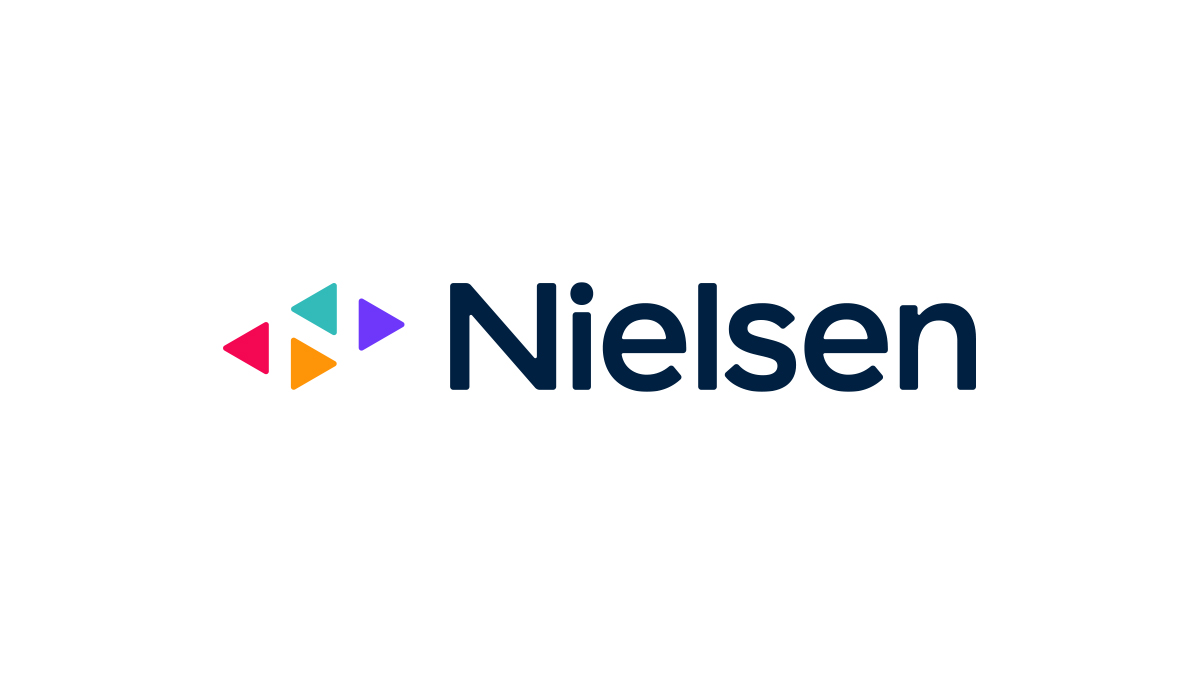 Nielsen helps companies understand consumer behavior by providing data-driven insights into consumer behaviors, trends, and preferences. These insights help marketers and businesses make better decisions about their products, services, and investments.
Nielsen offers a comprehensive suite of data and analytics services, including consumer panel surveys, custom research, digital measurement and media analytics, marketing mix modeling, brand health tracking, ad effectiveness research, TV ratings, and more.
Nielsen's clients include Fortune 500 companies, consumer packaged goods companies, retailers, entertainment and media companies, financial institutions, and other leading organizations. The company also works with governments and NGOs to provide data and insights on how to improve public sector programs and policies.
Headquartered in New York City, Nielsen operates in over 100 countries across the world. It employs approximately 44,000 people and serves more than 90 countries. The company has an annual revenue of over $6 billion. Its mission is to help its clients understand consumer behavior and deliver actionable insights that lead to better business decisions.
Kantar – Kantar is a leading global insights, data and analytics company. Founded in 1973, the company helps organizations make better decisions by understanding consumer behavior and providing actionable insights that enable them to create more successful business outcomes.
Kantar has nearly 30,000 employees in over 100 countries, serving clients in all major markets across the world. It operates in four core areas: brand and communication, consumer experience, media, and Public Affairs & Corporate Responsibility. Kantar works with some of the biggest names in the industry, including Unilever, Nestlé, Microsoft, Coca-Cola, Nike, and many others.
Kantar's Brand & Communication practice provides its clients with powerful insights into how consumers interact with their brands and how to effectively communicate messages to target audiences. Its Consumer Experience practice focuses on understanding how customers interact with products, services, and brands throughout their journey, from discovery to loyalty.
Its Media practice helps clients understand the ever-evolving media landscape and enables them to build effective media strategies and maximize impact. Finally, its Public Affairs & Corporate Responsibility practice helps organizations measure the success and impact of their sustainability efforts.
At the heart of Kantar lies a commitment to providing accurate and reliable data, as well as tailored solutions that help clients succeed in a rapidly changing world. Kantar continuously innovates, leveraging technology and data science to provide insights that are both reliable and actionable.
This, combined with Kantar's deep expertise and experience in research, gives clients the power to make confident decisions and drive profitable growth.
Mintel – Mintel is a global market intelligence and innovation consultancy, specializing in providing insights into customer behavior and product innovation trends. Founded in 1972, Mintel has offices in 16 countries around the world and employs over 1,000 experts in analytics, market research and consulting.
Mintel's core focus is to provide organizations with reliable and actionable market information that helps them to identify opportunities, capitalize on trends and make informed decisions.
The company does this through its range of services such as syndicated reports, custom market research, data analytics and consulting. Mintel also offers industry-leading tools for analyzing and visualizing data, including its proprietary Mintel Intelligence Platform.
Mintel's mission is to empower organizations with reliable and actionable insights, enabling them to reach their goals and maximize opportunities. The company works with leading companies across multiple sectors, including retail, finance, technology, food and drink, healthcare and beauty, helping them to identify new markets and develop innovative products. Mintel also provides valuable resources for startups, helping them to get their ideas off the ground quickly.
Mintel is committed to delivering high-quality insights, and its team of analysts, researchers and consultants use cutting-edge techniques and approaches to uncover unique insights. The company prides itself on its ability to quickly pivot and adapt to changing business needs and technologies.
In addition, Mintel is dedicated to helping clients establish a competitive advantage in their industries, providing them with the insights they need to make effective decisions and succeed in today's rapidly evolving markets.
Gartner – Gartner is a leading research and advisory company, providing insights and analysis to organizations around the world. Founded in 1979, Gartner has over 15,000 employees in more than 100 countries across the globe.
Gartner provides a full range of services – from consulting and research to technology and event-based offerings – to help its clients gain insight into their markets, competitors, technology and customers. As an international leader in the IT industry, Gartner has helped shape the way that organizations use technology today.
Gartner's core offering is its research and advisory services, which provide organizations with access to industry-specific insights, analysis and trends. This includes market intelligence on emerging technologies, competitive landscape assessment and global economic outlook.
Gartner also offers in-depth analysis of existing and upcoming technologies, as well as actionable advice for enterprise decision makers. Additionally, Gartner produces events, conferences and webinars to bring practitioners together and discuss key industry topics.
In addition to its research and advisory services, Gartner has expanded its portfolio to include technology consulting, software development and cloud computing. With this expansive set of offerings, Gartner helps companies leverage the latest technologies and make the most of their investments.
Further, Gartner offers a selection of professional services designed to maximize the value of its research and advisory services. These include consulting, implementation and support, change management, training and educational services.
Overall, Gartner is dedicated to helping its clients stay ahead of the curve in the ever-changing technology landscape. It provides in-depth research and analysis of existing and upcoming trends, complete with actionable advice and expert consultation to ensure that its clients are making informed decisions.
With its comprehensive portfolio of services and expertise in the IT sector, Gartner has emerged as a leader in the industry.
Frost & Sullivan – Frost & Sullivan is a global market research and consulting firm that has been helping companies grow for over 50 years. Founded in 1961, Frost & Sullivan provides best-in-class research, consulting, and analysis for clients around the world.
The company offers a wide range of services, from market sizing and market opportunity assessment to technology forecasting and strategic planning. Frost & Sullivan has offices in more than 50 countries and works with a wide variety of industries, from aerospace and defense to healthcare and automotive.
The company's team of experienced analysts, consultants, and strategists are dedicated to helping clients identify emerging opportunities and develop successful strategies. Frost & Sullivan is a leader in providing comprehensive market insights, analysis, and advice.
The company also provides customized products and services that enable organizations to understand their markets better and make informed decisions. Frost & Sullivan's services help companies to stay ahead of the competition through the development of innovative business strategies and the implementation of proven solutions.
IDC – IDC (Intelligent Data Corporation) is a global information technology research, analysis and advisory firm that provides insights into the IT industry. Founded in 1964, IDC has offices in more than 45 countries and covers over 50 technology sectors.
IDC is known for its data-driven analysis of market trends, competitive intelligence, and strategic consulting services. Its services are used by IT vendors, financial institutions, governments, and other organizations to make informed decisions about the future of technology.
IDC focuses on providing actionable insights into topics such as emerging technologies, digital transformation, cloud computing, customer experience, 5G, and AI/ML.
It offers a wide range of products and services, from market intelligence reports and industry forecasts, to investment portfolios, due diligence, and executive coaching. The company also provides custom market research, strategy consulting, and corporate consulting services.
IDC's research results are based on rigorous analytical methodology and vast amounts of primary and secondary data. Its analysts have deep expertise in their areas of focus and draw on years of experience in the technology industry. IDC has a team of dedicated data scientists who use sophisticated machine learning algorithms to identify and interpret trends in the technology landscape.
The company's research is used by IT professionals, executives, investors, and policy makers to understand the dynamic and complex technology environment. IDC's goal is to help its customers gain an edge in the competitive technology landscape. By staying ahead of the curve, IDC customers can develop successful strategies and make better business decisions.
PwC Advisory Services – PwC Advisory Services is a global professional services firm providing assurance, tax, and consulting services to businesses around the world. Founded in 1854, PwC has grown to be one of the largest professional services firms in the world with over 250,000 employees across 158 countries.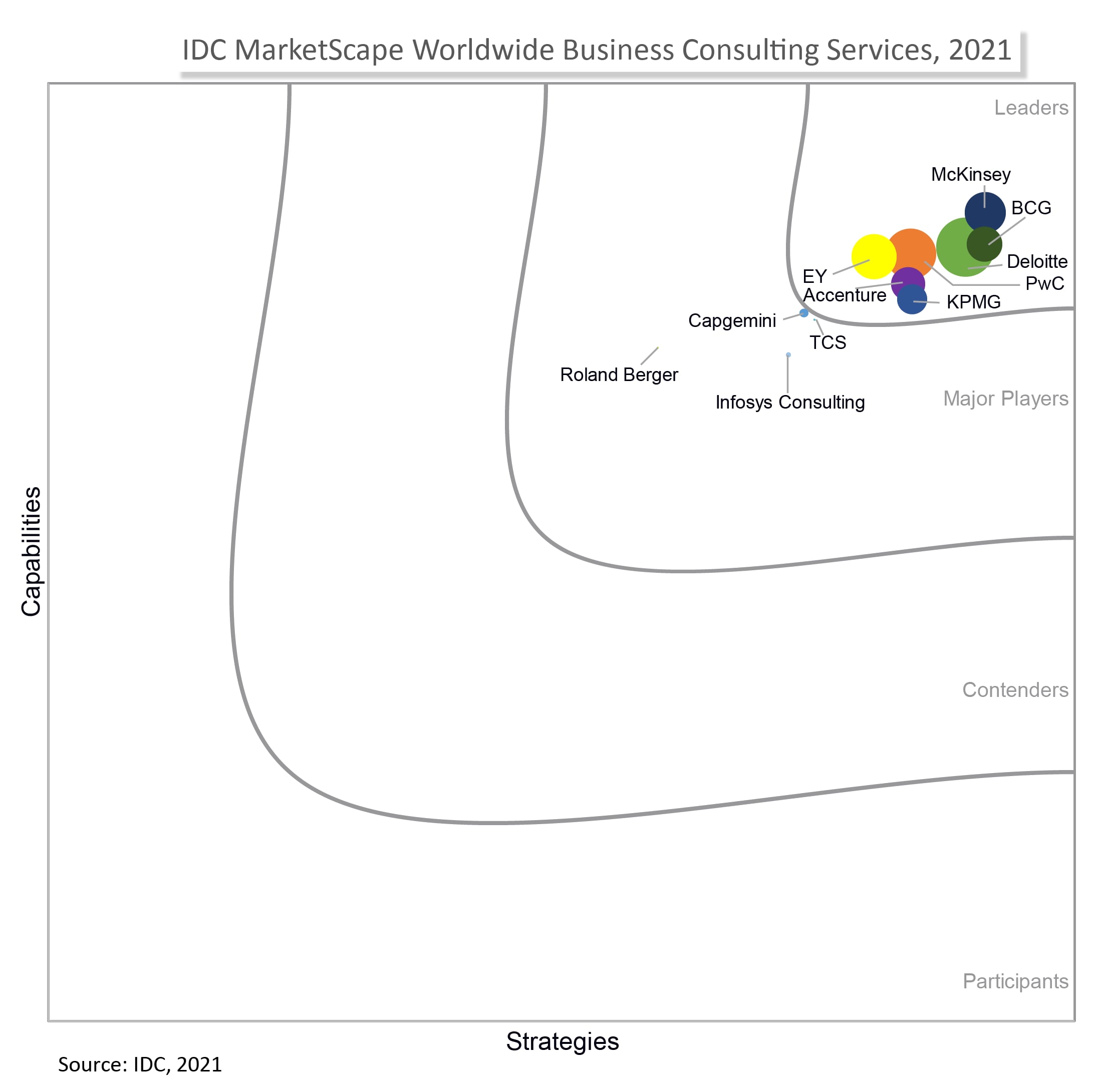 PwC Advisory Services specializes in helping organizations solve complex business problems and address issues related to strategy, operations, technology, digital transformation, and risk. The company offers a wide range of services from traditional accounting and assurance to technology-driven consulting services such as cloud optimization and digital transformation.
PwC Advisory Services helps organizations stay ahead of industry changes by helping them identify new opportunities, reduce risks, and capitalize on market potential. With deep industry knowledge and a team of experienced consultants, PwC provides advice and guidance tailored to each client's unique goals and objectives.
The company partners with clients to develop customized strategies to help them succeed in today's fast-paced, ever-changing business world. In addition, PwC works to build trust with clients through its commitment to transparency, integrity, and ethical standards.
PwC Advisory Services is committed to providing excellent customer service and delivering results with insight, thought leadership, and research. Through its commitment to innovation, PwC seeks to provide valuable insights that will lead companies to success and drive growth in tomorrow's global economy.
CONCLUSION
In 2023, market research companies in the USA have seen an increase in demand for reliable data and insights. Companies are investing more in research capabilities to understand customer preferences, market trends, and competitive dynamics.
The majority of market research companies focus on traditional qualitative and quantitative methods, such as interviews and surveys, but more advanced techniques are becoming popular too.
Companies are also starting to embrace modern AI-powered data analysis to discover hidden insights from large datasets. As a result, market research companies are now able to provide more accurate, timely, and detailed information to their clients.