Trends
Top 10 Best AdTech Companies In USA In 2023
Top 10 Best AdTech Companies In USA In 2023
INTRODUCTION
The ad tech industry in the USA has seen tremendous growth over the last decade. By 2023, it is estimated that the market size of the American tech industry will reach nearly $22 billion. This figure is driven by several factors, including the increasing use of digital marketing channels, the rise of programmatic advertising, and the proliferation of new technologies such as artificial intelligence (AI) and machine learning (ML).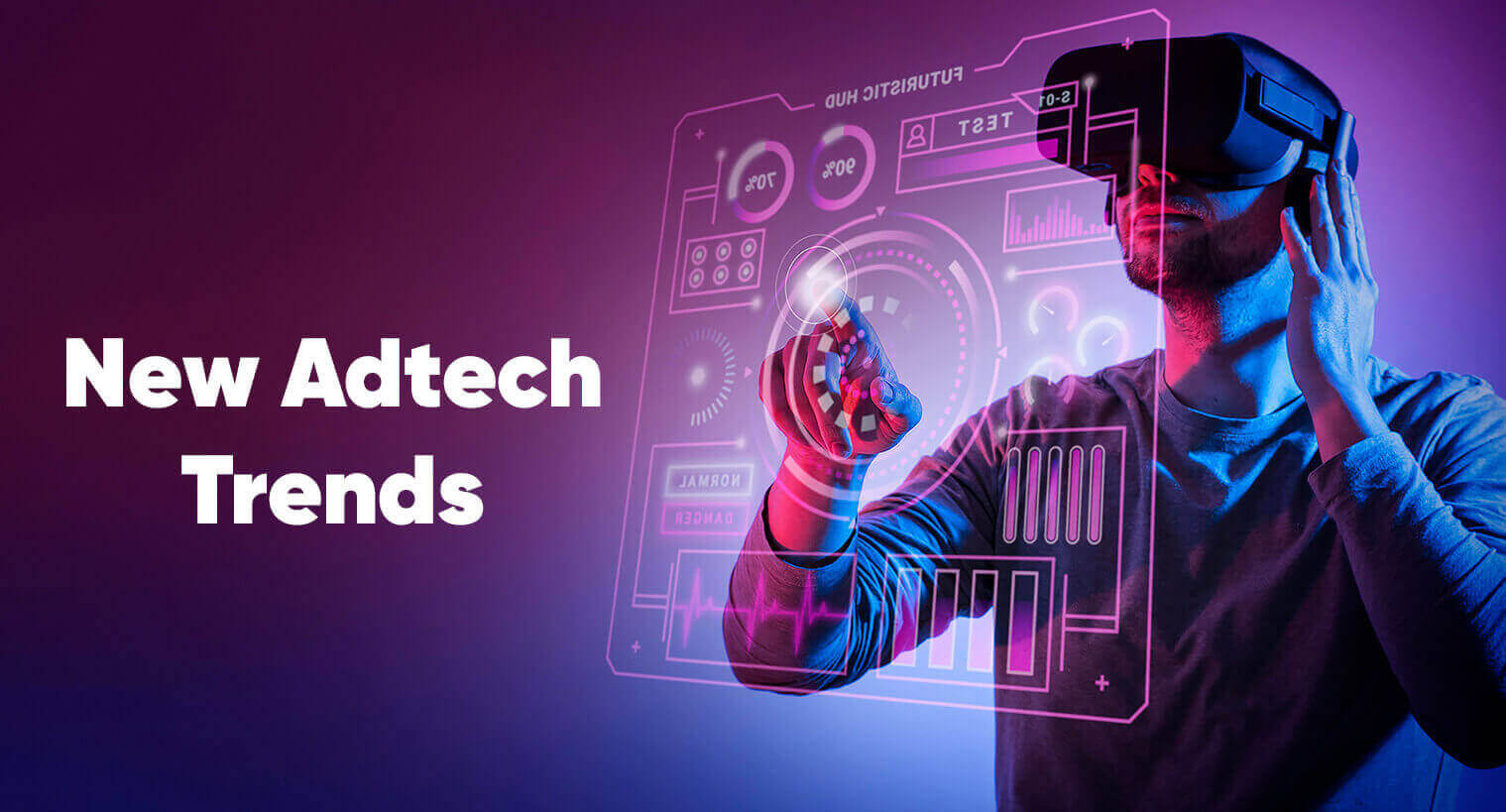 Adtech companies in the USA typically focus on providing software and services for digital marketing, advertising campaigns, and brand promotion. These companies help customers achieve maximum returns from their online advertising investments, by leveraging advanced technologies like AI, ML, and data analysis. They offer solutions like website optimization, targeted audience segmentation, and creative optimization to drive higher conversions.
Many ad tech companies also specialize in offering customized solutions tailored to specific customer needs. For example, they may offer services like video campaign monitoring and optimization, or audience targeting and remarketing. Other specialized services may include social media analytics and insights, mobile app advertising campaigns, or even automated ad campaigns.
In addition, some ad tech companies provide services like programmatic media buying and inventory management, which help marketers automate ad buying processes and gain greater control over spending and ROI. These services are becoming increasingly popular, as they allow marketers to manage campaigns more efficiently and effectively, while still maximizing outreach and conversions.
Overall, the American tech industry is set to continue growing in 2023, driven by the increasing usage of digital marketing channels, the emergence of new technologies, and specialized services. With the right approach and strategies, ad tech companies can help marketers generate better returns from their campaigns while meeting the ever-changing needs of the modern consumer.
IMPORTANCE
AdTech companies have seen a surge in importance in the United States in 2023. Advertising technology, or AdTech, is a dynamic industry that provides innovative tools for marketers. AdTech companies offer services such as programmatic ad buying, data analytics, AI-enabled marketing automation, and more. AdTech enables companies to target their audience with precision and efficiency, enabling them to make the most out of their advertising budgets.
AdTech has become increasingly important in 2023, as the rise of digital transformation has disrupted the traditional advertising landscape. For example, programmatic advertising has allowed brands to buy ads in real time, allowing them to reach their desired audiences at the right time and with the right message. Additionally, digital media channels such as social media, mobile, and video have exploded in popularity.
Furthermore, AdTech companies have developed sophisticated data and analytics capabilities, allowing them to measure the effectiveness of their campaigns and use this data to optimize their strategies. This has enabled them to gain a better understanding of their audiences and the results they generate. Additionally, AdTech firms have developed platforms that integrate marketing automation with user data, allowing brands to personalize experiences for their customers.
In conclusion, AdTech has become an integral part of successful marketing strategies in the US in 2023. Companies that leverage the latest AdTech capabilities can increase their ROI, reduce their costs, and deliver a better customer experience. By leveraging these technologies, businesses can stay ahead of the competition and continue to grow.
Here are the top 10 best Adtech companies in the USA in 2023
Amazon Advertising – Amazon Advertising Company is an online advertising platform that allows businesses to reach potential customers on Amazon. It has a wide range of advertising opportunities, including sponsored products, display ads, video ads, and search ads.
With its unparalleled targeting capabilities, Amazon Advertising Company can help businesses reach the right audience at the right time. The platform also provides advanced analytics to measure performance and optimize campaigns for better results. With Amazon Advertising Company, businesses can easily create and manage campaigns, track the performance of their campaigns in real-time, and analyze data to improve future campaigns.
Amazon Advertising Company offers businesses a cost-effective way to grow their customer base and increase sales. It's easy to set up and manage campaigns, and it allows businesses to target customers with great precision, giving them more control over their ad spend.
Whether businesses are launching new products or simply promoting existing ones, Amazon Advertising Company can help them achieve their goals.
Taboola – Taboola is a content discovery platform that connects people with interesting, relevant content. Founded in 2007, the company operates in more than 200 countries and serves over one billion recommendations per day across its network of websites. Taboola has become a major player in the online advertising market by providing tailored recommendations to its clients.

The company utilizes a proprietary algorithm to determine which web pages and articles should be recommended to its users. Additionally, it offers personalized content recommendations based on user history and interests. With an ever-growing network of over 20,000 publishers, Taboola can constantly provide fresh, interesting content for its viewers.
The company also has a research team dedicated to exploring new ways to optimize recommendations and increase user engagement. Taboola continues to expand its reach, innovate and disrupt the traditional digital marketing industry.
Google Ads – Google Ads is a digital advertising platform developed by Google. It enables businesses to create ads that reach their target audience across web, mobile, and video channels. Google Ads has become the leading online ad platform for businesses of all sizes. With its easy-to-use features and powerful targeting capabilities, Google Ads can provide a cost-effective way to reach potential customers and grow a business.
Google Ads offers a range of services from search and display advertising to video campaigns and retargeting. Businesses can use it to increase brand awareness and generate more leads or sales. For example, businesses can create targeted search ads to appear when someone types in keywords related to their product or service.
They can also use display ads to show an image or video ad to website visitors or run video ads on YouTube. Additionally, businesses can retarget people who have visited their site before with personalized ads.
Google Ads provides detailed analytics and insights that help businesses track the results of their campaigns. These insights allow businesses to optimize campaigns to get better results. Furthermore, businesses have access to automated strategies and suggestions which can help them save time and money.
Overall, Google Ads is a powerful tool for businesses to reach their desired audience and maximize their ROI. With its comprehensive services, detailed analytics, and automated strategies, Google Ads is the ideal choice for businesses looking to grow their business online.
The Trade Desk – The Trade Desk is a global tech company that develops programmatic advertising solutions for brands, agencies, and publishers. Founded in 2009, The Trade Desk offers a cloud-based platform that enables users to create and manage campaigns including display, video, audio, native, and social across multiple devices. The main focus of the company lies in the usage of artificial intelligence and real-time bidding for more precise targeting of ads.
The company's technology is designed to unify the buying process and offer a more efficient way for companies to reach their target audience and optimize the performance of a campaign. It also provides detailed analytics and reporting tools to help advertisers make informed decisions. By partnering with several third-party data providers, The Trade Desk helps its customers access detailed consumer insights to target specific audiences based on their interests, demographics, as well as other traits.
The Trade Desk has offices located around the world, from Shanghai to Los Angeles, and a team of over 1,000 professionals dedicated to developing programmatic solutions. Currently, the company serves clients in over 30 countries and works with some of the world's leading brands. It also offers resources such as training programs and support services to ensure that its clients have the best possible experience using its technology.
Criteo – Criteo is a global technology company that specializes in advertising and marketing solutions. Founded in 2005, the company enables businesses to effectively reach, engage and convert their target audiences, driving performance for brands worldwide.
With its proprietary data-driven platform, Criteo helps advertisers optimize campaigns and maximize return on investment. The company's unique predictive AI technology leverages proprietary machine learning algorithms, real-time bidding, and contextual ad targeting, providing brands with the most accurate customer profiles across all digital channels, including display, video, mobile, social, search, and affiliate networks.
Criteo has offices in more than 30 countries and serves over 17,000 customers around the world. The company has been recognized as one of the top digital marketing providers by Forrester Research, Gartner Inc., and eMarketer.
Additionally, Criteo is a member of the IAB, the Interactive Advertising Bureau, and the Trustworthy Accountability Group (TAG).
AppNexus – AppNexus is a global technology company that provides a comprehensive suite of ad-tech solutions for digital media publishers, marketers, agencies, and other technology providers. Founded in 2007, AppNexus operates one of the world's largest independent ad exchanges and helps companies manage, measure, and optimize their digital advertising investments.
AppNexus offers a range of services including programmatic buying, targeting, optimization, reporting and analytics, brand safety, fraud detection, inventory management, creative development, data partnerships, and more. It has offices in 20 countries around the world, with headquarters in New York City.
AppNexus' mission is to drive greater efficiency and transparency in digital advertising. Its technology powers more than 45 billion transactions per day across more than 80 countries, reaching over 500 million users. AppNexus works with over 40,000 customers to make sure they get the best performance from their campaigns while ensuring the best user experience possible.
The company is committed to providing unbiased service and supports multiple pricing models and industry standards, such as OpenRTB, VAST, and GDPR. In addition, AppNexus helps its clients stay ahead of the ever-changing digital landscape by offering custom analytics, insights, and guidance on how to effectively use technology to maximize ROI.
PubMatic – Pubmatic is an innovative ad tech company that specializes in programmatic advertising. Founded in 2006, the company has grown to become one of the leading independent supply-side platforms (SSPs) globally. Pubmatic provides a unified platform for publishers and brands to buy and sell digital media efficiently and effectively.
Its intuitive tools allow publishers and brands to target their audiences and optimize campaigns for maximum ROI. The platform also offers powerful AI-driven analytics, insights, and reporting capabilities. Pubmatic's cutting-edge technology and services are trusted by more than 1,000 premium publishers, including Hearst, Condé Nast, Gannett, Insider, USA Today, Business Insider, and many more.
Pubmatic's comprehensive suite of solutions includes header bidding, advanced RTB, big data, creative optimization, audience targeting, fraud protection, and private marketplaces. In addition to robust SSP and demand-side platform (DSP) capabilities, the company also provides enterprise-level data management, analytics, and website monetization services.
By leveraging its vast experience, deep understanding of the digital landscape, and proprietary technologies, Pubmatic continues to revolutionize the way brands, agencies, and publishers interact with each other in the digital ecosystem.
Rubicon Project – The Rubicon Project is an independent, publicly-traded ad technology company that was founded in 2007. The company provides services to help publishers, buyers, and sellers of digital advertising come together to transact efficiently.
Rubicon Project works with over 500 of the world's leading platforms and publishers, including Microsoft, Yahoo!, AOL, and The New York Times. Rubicon Project has developed a comprehensive platform that makes it easy for publishers to manage their digital advertising inventory, automate transactions, and maximize revenue.
Rubicon Project's core technology offers sophisticated analytics, streamlined workflow automation, and advanced pricing optimization capabilities. The company also offers a wide variety of other products such as dynamic pricing, audience segmentation, and brand safety solutions.
Rubicon Project is consistently rated among the top providers of digital advertising technology, and its products are trusted by some of the world's largest brands.
Quantcast – Quantcast is a technology company that specializes in providing data-driven insights and measurement tools to help marketers, advertisers, publishers, and agencies make informed decisions. They offer a variety of services including audience measurement, programmatic advertising, advanced segmentation, and more.
Quantcast's powerful algorithms analyze trillions of data points every day to generate detailed intelligence about the behavior and interests of people across the internet. This allows them to better understand user connections, preferences, and engagement with content, enabling them to deliver highly targeted ads and content based on audience insights.
Additionally, the company provides industry-leading data privacy protections and compliance certifications, so users can be assured their data is protected. With offices located around the world, Quantcast is one of the leading providers of data-driven digital marketing solutions.
Sharethrough – Sharethrough is a San Francisco-based advertising technology company that specializes in providing native ad solutions to companies and publishers. Founded in 2008, the company initially focused on helping content creators monetize their work with sponsored links.
Since then, Sharethrough has expanded its offerings to include an end-to-end native advertising platform for both advertisers and publishers. The Sharethrough platform helps advertisers target audiences, measure performance, and optimize campaigns across a variety of channels including paid search, display, video, mobile, and social media.
Publishers can use the platform to create, manage, and generate revenue from native ads. Sharethrough also offers a suite of data-driven tools and services that allow brands to better understand how their native ads are performing.
By leveraging machine learning and deep analytics, Sharethrough helps brands and publishers maximize their ROI and reach more potential customers.
CONCLUSION
In 2023, the US tech industry is expected to continue its rapid growth. Companies are developing new technologies such as artificial intelligence (AI) and machine learning to leverage data from digital advertising campaigns. Advertisers are also increasingly turning to programmatic buying and digital video ads for greater reach and better targeting of potential customers.
Companies are utilizing virtual assistants and chatbots to automate customer service and allow for a personalized experience. Adtech companies in the US are continuing to innovate, providing more efficient and cost-effective solutions to the marketplace.