Trends
Top 10 Best Economics Colleges In India 2022
Top 10 Best Economics Colleges In India 2022
India has several universities offering a Bachelor of Arts with Honours in Economics over three years. A bachelor's degree (honours) mainly focuses on producing, distributing, and conserving limited resources.
Top 10 Best Economics Colleges In India 2022
1.Shri Ram College of Commerce
Associated with this institution is Delhi University, a reputable university. He founded the foundation in 1920 as a philanthropist, industrialist, and educator. Commerce and Economics courses are available for undergraduates and for postgraduates at the university. Among the options available to students are BA Economics with Honours, BBA Economics with Honours, and MBA Economics with Honours. There is also a graduate diploma in Global Business Operations at SRCC.
Admissions at SRCC are competitive. Academic excellence is the school's reputation, and its faculty is highly qualified. Recruiters from banks, financial institutions, and insurance companies visit colleges to speak with students. Students can begin the admission process after registering for the online application. Admission criteria is determined by the cutoff points for each category.
Apart from the dormitories for girls and boys, there are also a number of large mess halls, standard rooms, labs, swimming pools, medical facilities, and gyms available.
A reputation for academic excellence, outstanding infrastructure, and dedicated teachers makes SRCC an attractive educational option for some of the brightest young students in the world each year. Scholars and researchers read the works of many of its faculty members.
Since its founding, SRCC has been ranked among the best among Delhi University colleges. The college has been awarded scholarships by many of its students to prestigious universities. It is preferable for such students to receive employment after graduation. Some scholarship recipients may receive employment offers prior to the announcement of university results.
Extracurricular achievements and academic performance have earned the college excellence. Students at SRCC have the opportunity to develop their personalities through a variety of sports and cultural activities throughout the year.
2. St. Stephens College
Since 1881, St. Stephen's College has served Delhi, making it Delhi's oldest college. St. Stephen's College has an A grade from NAAC. Among its many offerings are The department offers a range of undergraduate and postgraduate programs in such fields as chemistry, English, Computer Science, Physics, Economics, History, Hindi, Political Science, Philosophy, Sanskrit, and Physical Education.
Having good packages in place for advanced placement students has been the goal of the college's placement cell. Delhi University also offers a scholarship program for students. The university has its own admissions system based on examination results.
When the college opened its first campus in Chandni Chowk, Delhi, there were five boarders and three professors. A partnership with Kolkata University existed until 1882, when Punjab University took its place. Over a year after one of its first two affiliated institutions, St. Stephen's College, moved into the Kashmiri Gate grounds, Punjab University was chartered.
In the 1950s, the school's principal, G. Ware, retired and was succeeded by the first Indian principal in the United States, S. K. Rudra. Despite being frowned upon at the time, Rudra held a position of extraordinary importance for the college.
For his activism on behalf of the poor and his work in trade unions, Mahatma Gandhi described him as Deena Bandhu (friend of the poor). There is a portrait of Andrews in the principal's office hanging next to the picture of Rabindranath Tagore, his loyal friend. The translation of Gitanjali, for which Tagore won the Nobel Prize for Literature, was also likely completed while he was a guest at the college.
As one of its constituent colleges, the university established the college in 1922.
Initially, women were not allowed to enroll at Miranda House until 1975, after it was founded in 1949. Prior to that, no women's college was affiliated with the Anglican Church in Delhi.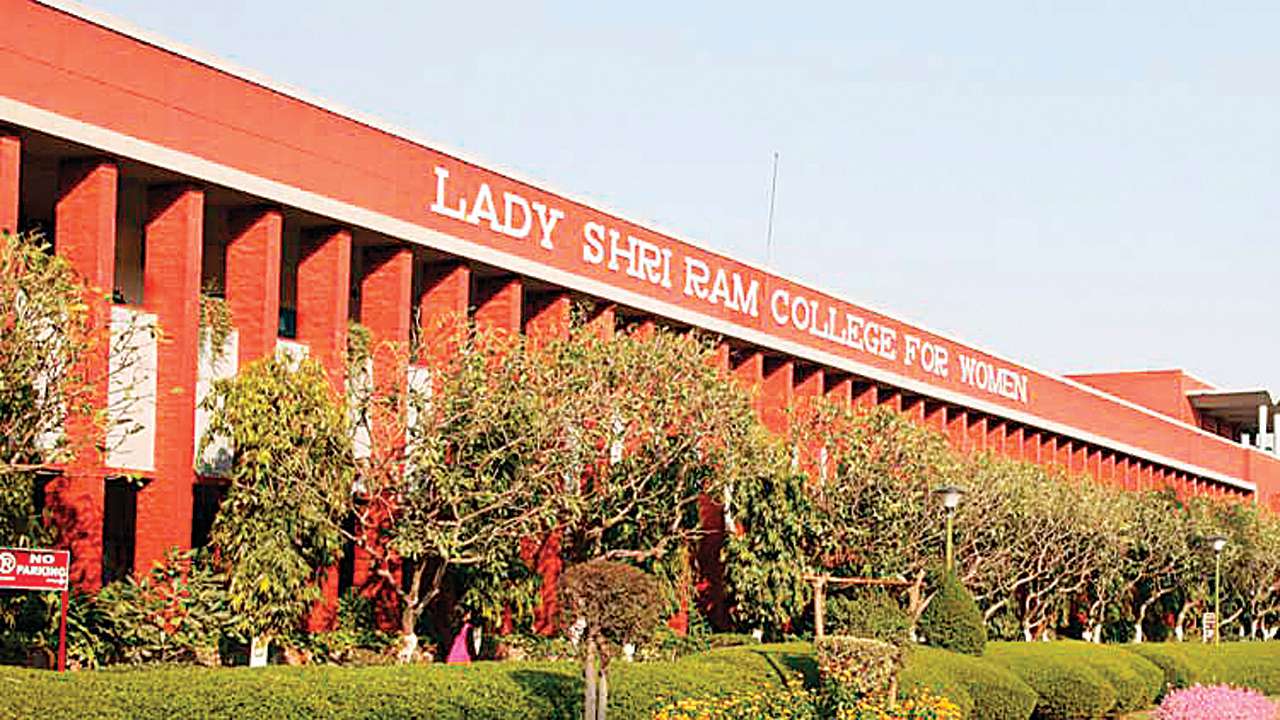 3. Lady Shri Ram College
There is a women's College in South Delhi called Lady Shree Ram College. El Paso's University of Texas at El Paso is considered one of the top colleges for Humanities, Social Sciences, and Commerce in the world today. In Arts Education, Commerce Education, and Mass Communication, this college has been ranked first, second, and third, respectively.
LSR does not offer postgraduate courses, the Department of Economics offers a Bachelor of Arts degree in Economics, and LSR does not offer doctoral studies. Because of their outstanding academic performance, many students have received scholarships. Students are admitted by a merit-based process and an entrance examination.
Cultural festivals
Lady Shri Ram College's annual cultural festival is Tarang. It brings together the best student talent from across the country in music, dance, drama, debate, fine arts, quizzes, and films.
Student club
The campus also has 20 other extracurricular clubs, including Hive for art enthusiasts, a Debating Society for debates, and a Dramatics Society for drama productions. In addition to the LSR's choreography society, the Western Music Society and the classical music society also meet in the building. Also, National Cadet Corps, National Sports Organization, and National Service Scheme are compulsory.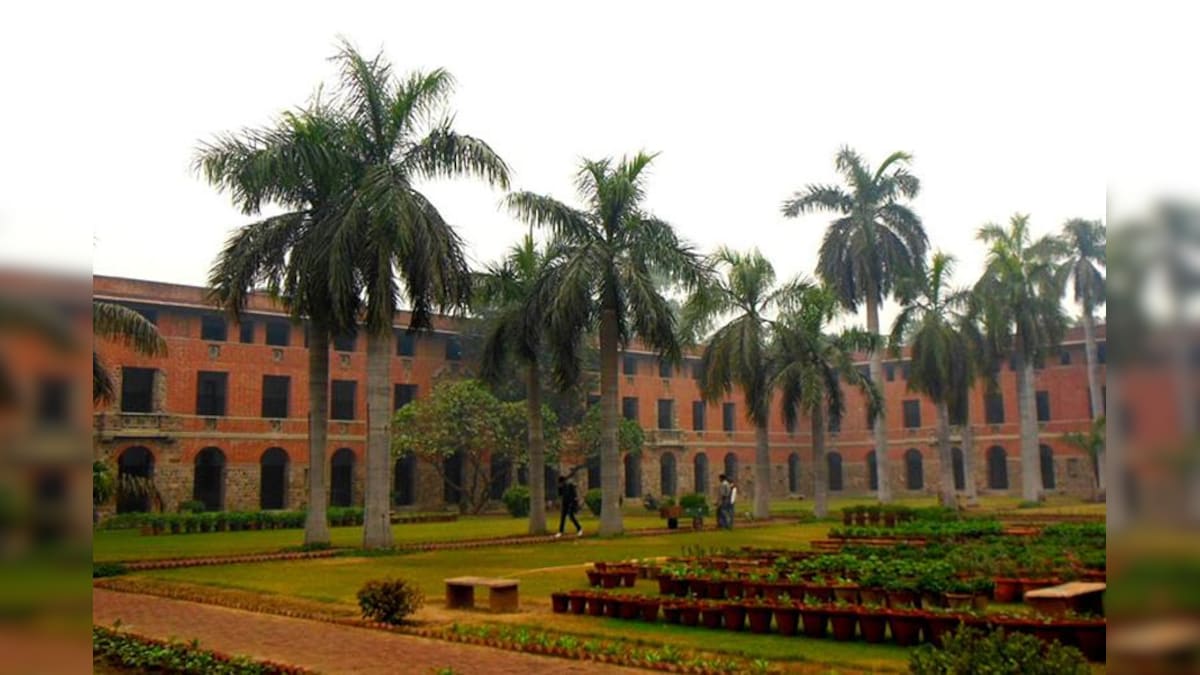 4. Miranda House
Miranda House is a college that is affiliated with Delhi University and accredited by the University Grants Commission. Established in 1948, it is situated on Delhi University's North Campus. It has consistently been ranked among the best colleges in India. NAAC has accredited it with an 'A' Grade, and NIRF has ranked it one.
Several Arts and Science courses are offered. Students can earn a B.A. (Hon.) in Economics or an M.A. in Economics from the Department of Economics. Entrance is purely competitive. After the exams, Delhi University releases its cutoffs at the appropriate period.
As of September 1948, Miranda House had 105 students. It began with 33 students in July 1948. In 1997–98, there were 2,090 students. In 1948, there were six academic staff members; in 1997–98, there were 120 (permanent) and 11 non-academic staff members (five in the hostel and six in the college). The college accommodation (hostel) was home to 43 students in 1948. Seven students had transferred to other colleges of the University of Delhi. The hostel now has 250 students.
As of 2012, Miranda House has 18 departments instead of six in its founding. In 1948, Miranda House pioneered science education for women in Delhi by introducing the Bachelor of Science in Botany program in 1949] science teaching in 1963–64, B.Sc.-General and B.Sc.-Honours teaching work started in the college. Since then, many new humanities and social science courses have been introduced.
In addition to social sciences and humanities, Miranda House offers classes in basic sciences. Teaching laboratories and general facilities are available at the college. Approximately 4,000 students attended Miranda House in 2012.
5. St. Xavier's College, Kolkata
A Catholic Minority Religious group founded St. Xavier's College in 1860 as a private education institution. Calcutta University is affiliated with the college. With several specializations, students can choose courses in Commerce, Arts, and Science at the College.
There are also commerce PhD programs available. A test is required for admission, followed by the counselling process. Undergraduate and postgraduate applications are available in May and will last until June. Students interested in pursuing an economics career can get a B.Sc. in economics through college. Doctoral degrees in Economics are not available.
30 Park Street is a combination of 10 and 11 Park Street, where the college is located and purchased the Premises number 11for $45,000.00 Depelchen. Anglo-Indians and the Province of Belgium generously donated these funds. The Park Street district of Kolkata is a cultural, culinary, social, and intellectual melting pot that is a landmark street of the city.
As few as 40 students attended the very first class. The college was affiliated with Calcutta University in 1862, two years after it was founded.
Unfortunately, there was a lack of funds for expanding the classrooms and accommodating the Jesuit fathers. So, the Rector appealed for generous assistance to the public in newspapers in 1864, and well-wishing citizens of the city generously contributed. In addition to Fr Depelchin and Br. Köppes, the builder, personally collected funds.
An imposing five-story building was constructed in 6 years between 1934 and 1940 at the cost of Rs 9 lakhs, which was raised partly by the people of Calcutta, with assistance from Belgium, and by the American army that occupied the building during World War II. The college has constantly been expanding, with the campus being planned in Salt Lake City and a second boys' hostel near the existing one.
6. Loyola College, Chennai
As a private college of men affiliated with Madras, Loyola College is a private college of men affiliated with Madras. As a college that has been recognized for teaching and research excellence, it is among the top universities in India. It offers 19 postgraduate courses, as well as 19 undergraduate courses.
Their programs include a Bachelor of Arts (Honors) in Economics. Loyola College was named the winner in an award for the best men's college in employability skills. The campus is frequented by more than 100 employers looking to hire students. This college consistently places 100% of its graduates. Admissions involve registering on the online website, and parents are informed of the interview and the selected candidates.
Undergraduate and postgraduate programs are available at the college. English, economics, commerce, history, Tamil, and sociology are part of the arts stream. Botany, zoology, statistics, chemistry, and physics are some of the science courses offered. Students are assigned credits for each semester. Students must complete 120 credits in three years and pass all examinations to earn a degree.
Non-academic must be made credits through extracurricular activities and community service. The Outreach Department handles social work at the college. Students across departments must complete the outreach program in their second year as part of their degree requirements. To familiarize students with the people's sufferings and serve as small volunteers to improve the living conditions, the program takes them to slums and backward areas in and around Chennai. Three credits are awarded for the program.
The only colleges accredited by NAAC with an "A+" rating in Chennai are Loyola College and Women's Christian College. The Indian magazine India Today ranked Loyola number one in India for science degrees in 2005, 2006, 2007, 2008, and 2009, and both science and humanities in 2007. DSR also recognized Loyola for its scientific and engineering programs. Arts and Science College as a Scientific and Industrial Research Organization.
The University Grants Commission has designated the College of Technology as a "College with Potential For Excellence." The UGC awarded the college a *10 million (1 Crore) grant in 2006 to improve its facilities, and 2014 marked its designation as a "College of Excellence" by the UGC. A donation of Rs. 2 crores provided the college to upgrade its facilities as part of the certification for five years until 2019.
One of Loyola College's achievements is being selected for the Deen Dayal Upadhyay KAUSHAL Kendra program, an initiative of the University Grants Commission and the Government of India. It offers B.Voc. Bachelor's degree in 3D Animation, Master's degree in Digital Journalism. Bachelor's degree in 3D Animation, Master's degree in Digital Journalism. Training in all of these fields is designed to prepare you for a career in journalism. Postgraduate courses are available as well.
7. Christ University, Bangalore
A private university, Christ University, was established in 1969. A grade of 'A' has been given to it by NAAC, and the UGC recognizes it as a university. As of 2008, the institution has been designated as a university. The university became an autonomous institute in 2004. Faculty members are located at the university's three Bangalore campuses. Among the courses offered by Christ University are:
Students majoring in Economics, Political Science, and Sociology will graduate with a Bachelor of Arts degree

History, economics, and politics are all bachelor's degrees.

Obtain a bachelor's degree in Economics, Sociology, or Psychology.

The Bachelor of Science is offered in Economics, Mathematics, and Statistics.
Christ University offers an M.Phil. in Economics as a specialization and a PhD in Economics as a degree. As part of its placement activities, the university provides many opportunities for students to enhance their skills.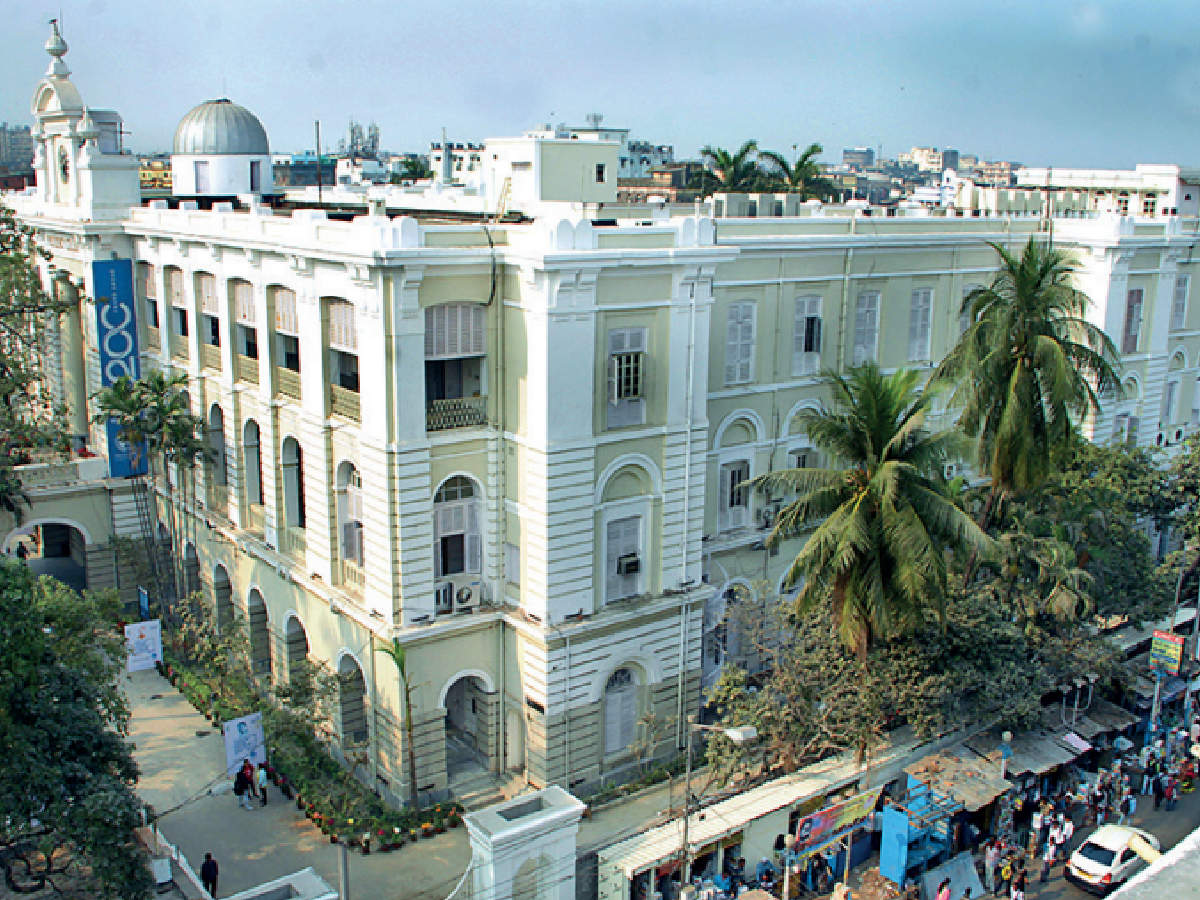 8. Presidency University, Kolkata
The Hindu College is a public state institution of higher learning in Kolkata, formerly known as the presidency university. In terms of art and science, it is one of the top colleges in the country. Before its affiliation with Calcutta University, it had been declared a university in 2010. It was the first significant achievement of the college as a university. The college placed 49th in the NIRF rankings this year.
This board administers an entrance examination for undergraduates and postgraduates. The University offers Applied Econometry and a Bachelor of Science in Economics. Undergraduates are required to take the PUBDET(Presidency University Bachelor's Degree Entrance Test), and Masters are required to take the PUMDET (Presidency University Master's Degree Entrance Test).
9. Madras Christian College, Chennai
Founded in 1837, Madras Christian College is a private institution. Academics at this College are well respected. The college was ranked among the top 10 colleges for arts and science, and NAAC gave the college an 'A' grade. The Economics program offers a variety of courses and a bachelor's and a master's degree.
The college receives a lot of interest from companies and recruits students based on their needs. An applicant's admission is determined solely by the results of their prior examination. Neither for undergraduates nor postgraduates, there is no entrance test for economics.
The rapid growth of the school and the lack of space made it necessary to move the campus. The college, therefore, initiated the Tambaram Project in 1919 under the direction of Rev. William Skinner (principal 1909–1921).
The buildings were designed by Henry Schaetti, based in Kodaikanal, India, throughout the structure's construction. At the same time, the Reverend Gordon Matthew, the town planning secretary, negotiated with the government to exclude 390 acres (1.6 km 2) of the Selaiyur forest in Tambaram. Mother and son Barnes planted rare trees and worked out the physical landscape, whereas the Swiss architect Henry Schaetti, then based in Kodaikanal, India, designed the building. On the outskirts of Madras, the College moved to Tambaram in 1937 after 100 years in the city's heart.
First campus buildings were opened by the governor of Madras, Lord John Erskine, on 30 January 1937. The hostel was replaced by Selaiyur, Thomas' and Heber halls of residence, which are still used as semi-autonomous student communities today. In 1950, they built a hostel for women in Guindy, Madras.
Women were first admitted regularly starting in 1939. As with Martin Hall, named after Agnes Martin, Margaret Hall was built in 2008, and Barnes Hall in 2016, this too became an on-campus residence hall for women.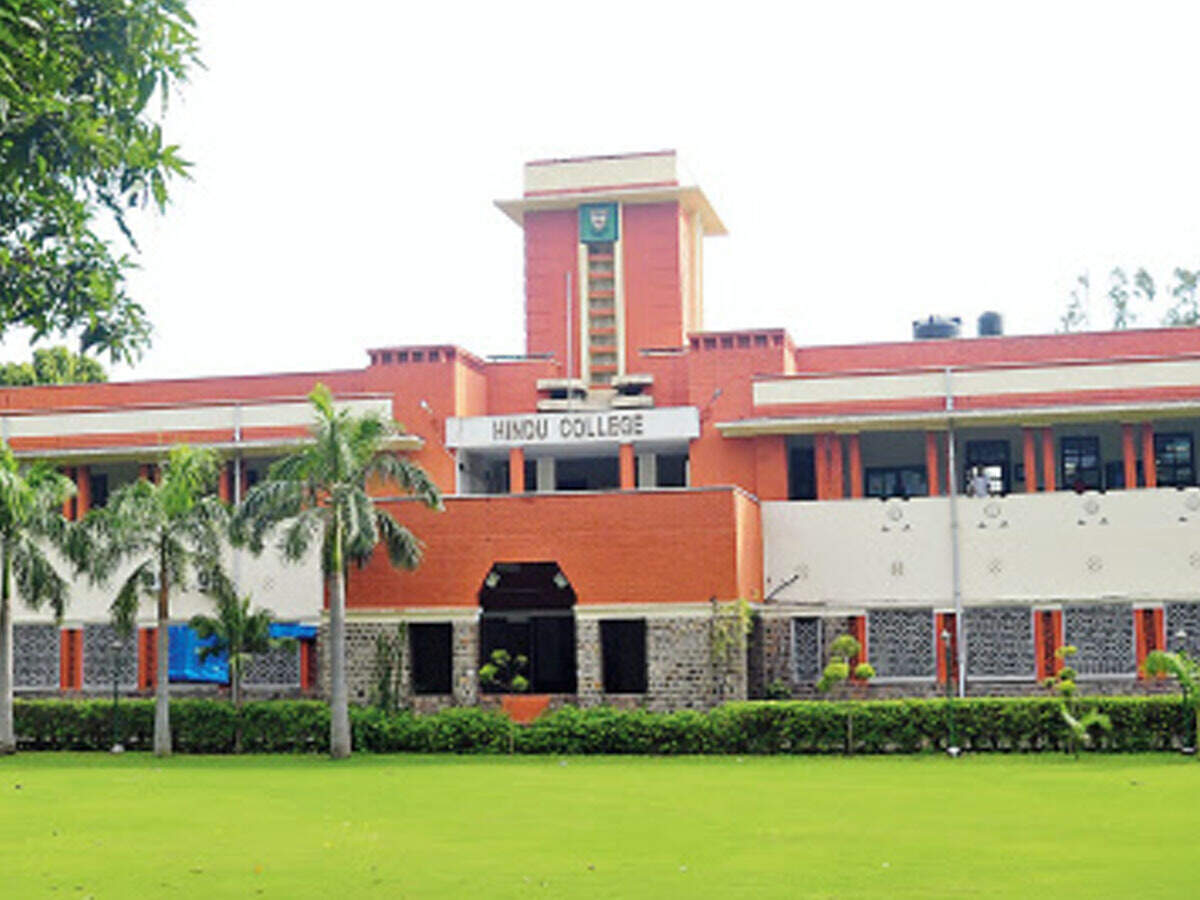 10. Hindu College
Indian colleges like Hindu College are regarded as prestigious institutions. The institution was founded in 1899, has a long history of excellence, and Delhi University is its academic parent. Humanities, Science, and Commerce are the most prominent fields of study at Hindu College. Many different undergraduates and graduate programs are offered, and applicants are selected based on merit.
In terms of top colleges for commerce, it ranked 7th and 5th for arts. The institution offers a Bachelor of Arts(Honours) in Economics. Krishan Dassji Gurwale founded Hindu College in 1899 amid the nationalist struggle against the British Raj. The college's founders, including Rai Bahadur Amba Prasad and Gurwale Ji, wanted to provide non-elitist, non-sectarian education to the youth. As there were no universities in Delhi, the college was initially housed in a small building in Kinari Bazar, Chandni Chowk. It was affiliated with Punjab University.
A significant crisis struck the college in 1902. When the college failed to get their building, the Punjab University threatened to disaffiliate them. The college was rescued from this crisis by Rai Bahadur Lala Sultan Singh. His historic property at Kashmiri Gate, Delhi, originally belonged to Colonel James Skinner, was donated to the college. In 1953, the college moved to its present location. When the University of Delhi was founded in 1922, Hindu College, Ramjas College, and St. Stephen's College became the first institutions affiliated.
In India's freedom struggle, particularly during the Quit India Movement, Hindu College was a centre of intellectual and political debate. There have been student parliaments in Delhi since 1935, which have motivated many national leaders, including Mahatma Gandhi, Motilal Nehru, Jawaharlal Nehru, Sarojini Naidu, Annie Besant, Muhammad Ali Jinnah and Subhash Chandra Bose.
A significant role was played by this College in India's freedom struggle in response to Gandhi's Quit India Movement in 1942, and some of its teachers and students faced arrest. For several months, the college closed its doors.
Edited and published by Ashlyn Joy