Trends
Top 10 Best Fintech Companies In USA 2023
Top 10 Best Fintech Companies In USA 2023
INTRODUCTION
Fintech companies in the US has grown rapidly since the turn of the 21st century. By 2023, the US fin-tech sector is expected to reach an unprecedented level of investment and innovation. Fintech companies provide a variety of online financial services that are revolutionizing traditional banking and the way people manage their finances. These include peer-to-peer lending, digital banking, payment processing, money transfer and cryptocurrency exchanges, as well as other emerging technologies such as artificial intelligence (AI) and blockchain.
Fintech companies have become increasingly important in providing access to financial services for unbanked and underbanked populations. Many of these firms are focused on digitizing traditional banking services, streamlining back-end processes, and making it easier to transfer money across borders. Additionally, they offer new ways to invest and save, helping people gain greater control over their financial futures.
In the US, the top fintech companies are based in California, New York, Florida, Washington, and Massachusetts. These five states are home to some of the world's largest tech hubs, which attract a great deal of venture capital for fintech development. Silicon Valley in particular has become a hotbed for innovation, with big tech companies like Google, Apple, and Facebook investing heavily in the sector.
The past decade has seen a surge of smaller fintech firms sprouting up in other parts of the country as well. Startups such as Robinhood, Stripe, Square Cash, and SoFi are providing consumers with an array of groundbreaking products and services. These companies are revolutionizing the way people interact with their money, offering easy-to-use online tools that are accessible to everyone.
As the fintech landscape continues to evolve, companies in the US are embracing regulation and collaboration with traditional financial institutions. This will help ensure that consumers have access to safe, secure, and reliable services, while also giving the industry a chance to build trust and maintain transparency. With this trend expected to continue in the coming years, 2023 promises to be a very interesting year for the US fintech sector.
IMPORTANCE
In 2023, fintech companies in the US will be more important than ever before. Fintech companies are providing financial services, such as payments and money transfers, to consumers and businesses, and they are offering these services faster, more securely, and more cost-effectively than traditional banking institutions. With this increased efficiency, fintech companies have become an integral part of the US economy, and their importance is only growing.
As the US population grows, so does the demand for fast, secure, and cost-effective financial services. Fintech companies can provide these services at a lower cost than banks, making them a preferred choice for many customers.
Additionally, the rise of mobile payments and other digital technologies has enabled fintech companies to reach customers more quickly and easily. This has led to increasing competition between fintech companies and traditional banks, which has allowed customers to benefit from a wider range of financial products and services.
In conclusion, the importance of fintech companies in the US is only set to increase as technology continues to transform the way we do business.
Here are the top 10 best fintech companies in USA 2023.
Stripe – Stripe is a financial technology company based in San Francisco founded in 2010 by brothers John and Patrick Collison. Stripe provides payment processing, fraud prevention services, and other financial services for businesses of all sizes. It processes payments from over 200 countries and territories in 25 different currencies, enabling businesses to accept payments online and via mobile devices. Stripe also offers a suite of business intelligence tools for customers to track their sales, analyze customer behavior, and manage inventory.
The platform allows businesses to integrate with existing applications such as accounting systems and websites, giving them more control over their finances. Stripe offers a variety of features including payment processing, fraud protection, credit card processing, billing, and refunds.
Additionally, Stripe includes a suite of software development kits and APIs that allow developers to create custom payment solutions for their applications. Stripe also provides several fraud prevention services to help detect and prevent fraudulent activities. Stripe's security measures include advanced machine learning algorithms, data encryption, and two-factor authentication. Stripe is the go-to platform for modern businesses looking to quickly accept payments and begin to scale globally.
Customers have access to fast, reliable payment processing and personalized support to quickly resolve any issues they may have. Stripe has become an industry leader in payment processing and has been featured on numerous lists of top companies in the tech sector.
Square – Square is a fast-growing financial technology company founded in 2009. They offer a wide range of services and products including, but not limited to, mobile payments, point of sale solutions, cash advances, payroll solutions and more. Square has become one of the leading payment solutions for small businesses, with over 2 million customers around the world.
The company's mission is to "empower everyone to participate in the economy" and they strive to make commerce easy and accessible for everyone. Their products are designed to be user friendly and intuitive, while their fees are competitive and transparent. Square also offers an array of data and analytics solutions to help businesses better understand their customers and improve operations.
The company has grown rapidly since its inception and now serves customers in more than 25 countries and processes billions of dollars in payments every year. Square is committed to innovation and using technology to drive progress, helping small business owners succeed.
They have expanded their offerings outside of payments by introducing new tools like Square Capital and Square Cash App, allowing businesses to access capital quickly or send and receive money from friends and family. With their diverse product suite and commitment to innovation, Square is well-positioned to continue to revolutionize the payments industry for years to come.
Sofi – Sofi is a leading financial technology company that provides innovative solutions for individuals and businesses. Founded in 2011, Sofi has revolutionized the way people borrow, save, invest, and spend money. Through its products, services, and partnerships, Sofi helps millions of people take control of their finances, enabling them to manage various aspects of their lives with greater confidence and ease.
For borrowers, Sofi offers student loan refinancing, mortgage refinancing, personal loans, and home-equity lines of credit. For savers and investors, Sofi provides high-yield deposit accounts, automated investing services, and access to a wide range of stocks, mutual funds, and ETFs. And for everyday spending, Sofi has created SoFi Money—a checking account offering cashback rewards, an ATM network of over 55,000 locations, and free Apple Pay and Google Pay.
In addition to its core product offering, Sofi also invests in the success of its members through resources such as career coaching, professional mentorship, and exclusive member events. Sofi's mission is to help people achieve financial independence by making it easier to manage money and make informed decisions. With its commitment to technology, transparency, and community, Sofi is helping to redefine financial services for the modern generation.
Robinhood – Robinhood is a commission-free investing platform founded in 2013. It allows customers to buy and trade stocks, ETFs, options, and cryptocurrencies, all from the same account. Robinhood also offers customers access to margin accounts and an integrated "cash management" feature. Robinhood has become popular with young investors due to its intuitive user interface and lack of trading fees. Customers can open a Robinhood account with as little as $1.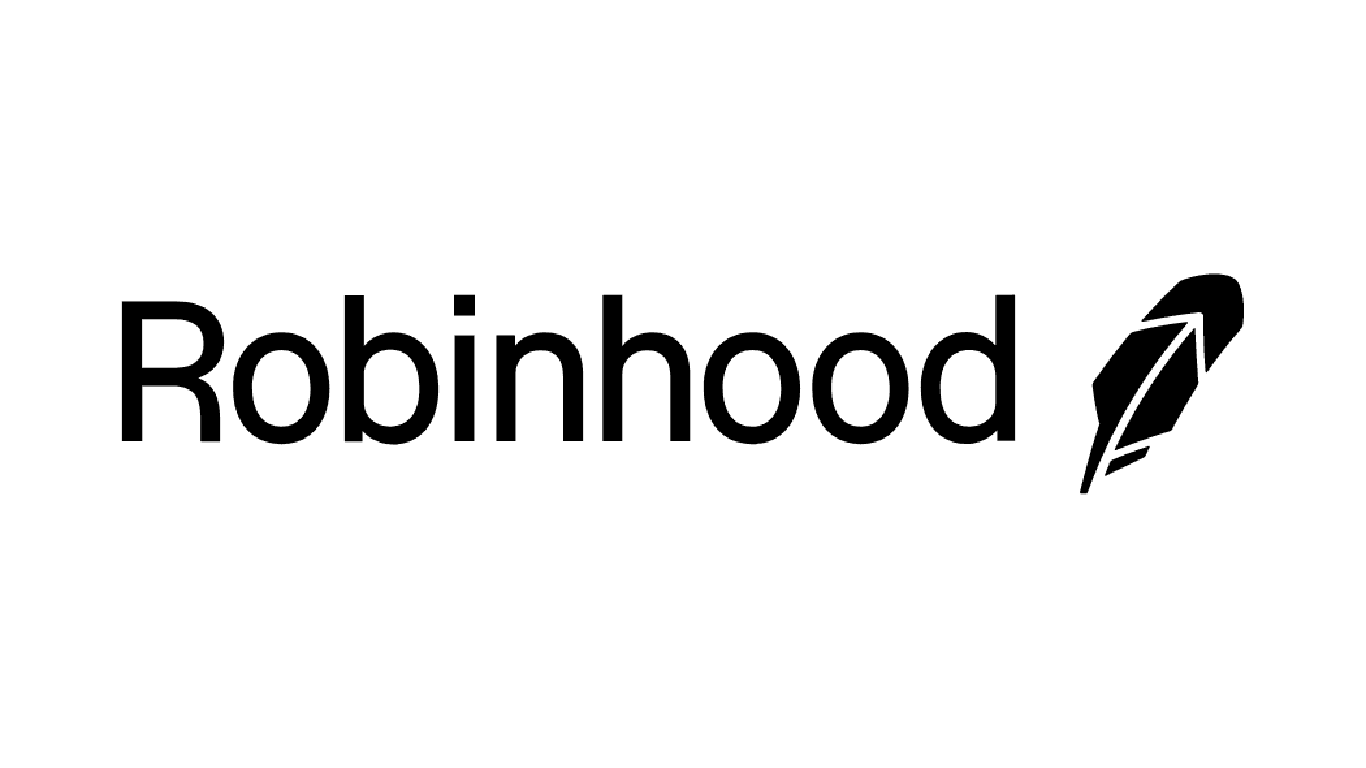 Robinhood operates as a brokerage firm and is regulated by the Financial Industry Regulatory Authority (FINRA). They are also a registered broker-dealer with the U.S. Securities and Exchange Commission (SEC) and the U.S. Commodity Futures Trading Commission (CFTC). Robinhood was first launched as a mobile-only product but in 2019 they released a web version to expand their reach. The company's core products include equities, options, cryptocurrency, and margin accounts. Robinhood also offers customers premium features like Level 2 market data and real-time margin borrowing.
In addition to being a brokerage, Robinhood also operates a payment system. This allows customers to send money to friends and family instantly. They also offer a debit card that customers can use to spend their Robinhood account funds.
Robinhood has gained a lot of traction since its founding, reaching over 10 million customers in 2020. They have seen tremendous growth in revenues and profits during this time. The company has also raised more than $2 billion in funding from venture capital firms and strategic partners, such as Google Ventures and Sequoia Capital.
Robinhood is a leader in the consumer fintech space and has disrupted the traditional investment industry. They are constantly innovating and creating new products to meet the needs of their customers. With no commissions or hidden fees, Robinhood makes it easier for people to invest and manage their finances.
Plaid – Plaid is a financial technology company based in San Francisco, California. Founded in 2012, the company provides an API platform that helps developers and companies build financial services applications on top of transaction data. Plaid's platform enables users to securely link their bank accounts to apps so they can access their financial data and make payments.
Plaid currently supports over 11,000 financial institutions around the world, allowing users to connect their accounts to popular services like Venmo, Robinhood, and Coinbase. Plaid's services are used by millions of people every year, and they have offices located in Tokyo, London, and New York City.
The company has received numerous awards for its innovation, being named one of Fast Company's Most Innovative Companies for 2020. Plaid has also been recognized for its commitment to fostering inclusion and diversity, earning the honor of Top 10 Best Workplaces for Minorities in 2020.
In addition to its core product, Plaid offers an array of services focusing on identity verification, fraud prevention, and analytics. The company also offers resources to help developers and data scientists make the most out of their financial data. They provide tutorials and documentation, as well as open source libraries for working with financial data. It allows developers to build products quickly and securely, making it easier than ever to create amazing experiences with financial data.
Plaid plans to continue innovating and improving their suite of products and services. They are committed to helping developers and companies make the most out of their financial data and services while maintaining a secure and transparent platform. With its strong customer base, innovative platform, and dedication to fostering inclusion and diversity, Plaid is poised to be a major disruptor in the financial technology industry.
PayPal – PayPal is a global online payment system that provides secure and convenient payments and money transfers. Founded in 1998, PayPal has over 277 million active users in more than 200 countries and regions, processing more than 10 billion transactions annually. It enables customers to send and receive payments online, pay bills, shop online, and transfer money to family and friends.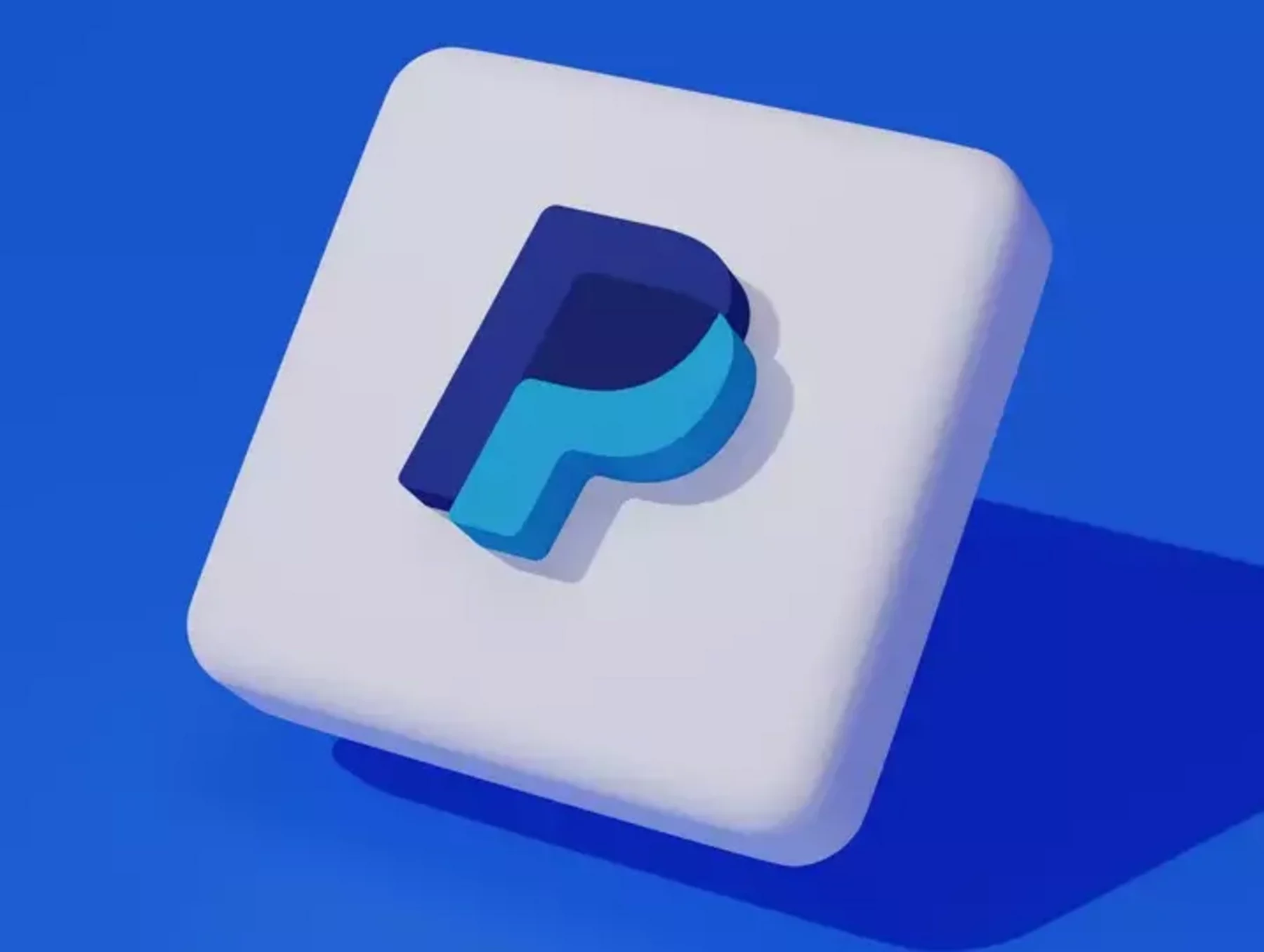 PayPal is a trusted and secure platform for making online payments. All customer data is securely encrypted and stored on a secure server. Customers can protect their accounts with two-step verification and login notifications. PayPal also offers fraud protection, so if you suspect that your account has been compromised, you can contact customer service for assistance.
PayPal allows customers to link their bank accounts and credit or debit cards to their PayPal account. This makes it easy to pay for items or services without revealing your financial information. You can also use PayPal to make donations to registered charities or organizations.
PayPal is available on desktop, mobile, and tablet devices. The mobile app allows customers to check balance, monitor transactions, and make payments on the go. PayPal also offers services such as Venmo which allow users to quickly transfer funds between friends and family members.
PayPal is constantly innovating and adding new features to ensure customers have a secure and user-friendly experience when making payments online. In 2020, PayPal launched its cryptocurrency feature, allowing customers to buy, hold, and sell digital currencies.
Kabbage – Kabbage is a leading online lender and financial technology company that provides businesses with innovative banking solutions. Founded in 2009, Kabbage has provided more than $7 billion in financing to over 250,000 small businesses. Kabbage offers small business owners a suite of banking services, including lines of credit, working capital loans, term loans, invoice factoring, and equipment financing. The company also offers advanced data analytics and a platform for managing small business finances.
Kabbage's mission is to help entrepreneurs succeed by providing them access to capital, insights, and resources. The company evaluates thousands of data points to understand the financial health of small businesses and provide customized financing options that meet their needs. Kabbage helps businesses save time and money by automating the process of obtaining working capital and other financing. Businesses can easily apply and track the progress of their loan applications online.
Kabbage also provides small business owners with better visibility into their finances and resources to manage their cash flow. The company gives customers the ability to link multiple accounts, track expenses across categories, generate performance reports, and monitor financial health. Through its website and mobile app, customers can view real-time insights into their businesses, helping them make better decisions and grow faster.
Kabbage's goal is to revolutionize the way small businesses access capital and manage their finances. With powerful products designed to meet the unique needs of entrepreneurs, Kabbage helps small businesses launch, expand, and thrive.
Intuit – Intuit is a financial technology company that develops software for individuals, small businesses, and accountants. Founded in 1983, Intuit focuses on providing solutions that make it easier to manage money. Their product lineup includes TurboTax, QuickBooks, Mint, and ProConnect Tax Online, among others.
TurboTax is the company's flagship product and one of the most popular tax-filing software around. It helps individuals prepare and file their taxes quickly and easily. QuickBooks is another popular product, designed to help small businesses manage their finances and track income and expenses.
Mint is a budgeting and money management tool that helps users track their spending across accounts, set financial goals, and save for the future. ProConnect Tax Online is a cloud-based tax preparation solution for professional tax preparers and accountants. Finally, Intuit also has a range of other products for financial planning and management.
Intuit has been at the forefront of innovation in the financial technology space for years. They leverage leading technologies such as artificial intelligence, machine learning, and natural language processing to power their products. They are committed to making money easier to manage and helping people achieve financial success.
Gusto – Gusto is a modern, cloud-based payroll and HR platform that makes it easy for small businesses to manage their people operations. Gusto was founded in 2012 and is headquartered in San Francisco, California.
Gusto's mission is to create a world where work empowers people. They aim to make the complexities of payroll, benefits, and compliance simple and understandable for small businesses. Through its automated payroll services, intuitive user interface, and exceptional customer service, Gusto has become the trusted partner for more than 100,000 small businesses nationwide.
Gusto provides an end-to-end suite of HR services that includes automatic payroll tax processing and filing, employee onboarding and offboarding, health insurance solutions, 401(k) retirement plan setup and administration, workers' compensation coverage, and employee self-service portals. The company also offers team scheduling, time tracking, and PTO management tools to help businesses better manage their operations.
Gusto is committed to providing business owners with the tools they need to focus on what matters most-their people. Their platform integrates with popular accounting and benefits providers and can be accessed from anywhere online. Gusto's customer service team is available around the clock to provide support for any issues or questions their customers may have.
Green Dot Corporation – Green Dot Corporation is a financial technology and banking company based in Pasadena, California. Founded in 1999, it provides prepaid debit cards and other products and services. The company's main focus is to give people access to mainstream banking and financial services even if they don't have a bank account.
Green Dot's main product is its prepaid debit card, which works like a traditional debit card but does not require the user to have a checking account. With the card, customers can deposit funds securely, make purchases, pay bills, and withdraw cash from ATMs. The company also offers an online service that allows users to manage their accounts and keep track of their spending.
Apart from the prepaid debit card, Green Dot also offers personal loans, no-fee checking, money transfers, and an array of banking services such as mobile check deposits and direct deposit. They also offer a virtual wallet option, which allows customers to store money, like a digital savings account.
Green Dot has partnerships with major companies such as Walmart, Kroger, and Apple, as well as smaller companies and retailers. This gives customers access to a wide range of products and services. The company is constantly striving to create innovative solutions for customers and strives to make banking easier and more accessible.
Green Dot is committed to helping people lead better financial lives and is constantly innovating to bring new solutions to its customer base. Through the company's commitment to technology, the customer experience continues to improve and make life more convenient for those who use their products and services.
CONCLUSION
By 2023, the US fintech industry had grown significantly. Many large companies such as PayPal, Square, and Coinbase had established themselves as major players in the space. Other smaller companies like Klarna, Robinhood, and Stripe were also making waves with innovative products.
These services had revolutionized how consumers interact with their finances and have made banking more accessible for everyone. Over time, the use of these technologies has only grown, helping to create a more secure and efficient financial system for all.