Trends
Why are tech businesses utilizing generative AI, and why are Google, Microsoft, and Meta worried about it?
As billions are being invested in its applications and research, there has been a spike in interest from VCs and within the IT world.
"Generative AI" has become one of the most well-known buzzwords in recent years. Given the field's growing popularity, it looks like 2023 will certainly witness further advances.
As billions are being invested in its applications and research, there has been a spike in interest from VCs and within the IT world.
When it introduced its revolutionary ChatGPT in November of last year, San Francisco-based AI firm OpenAI garnered media attention. The Chat Generative Pre-trained Transformer, which is built on OpenAI's huge language models, was released for public testing on November 30, 2022. In little than a week, the app averaged 13 million users each day. In addition, it became the first internet application in history to gain over 100 million users in just two months.
ChatGPT swept the internet nearly a year after OpenAI debuted DALL-E. Thanks to the company's deep learning algorithms, DALL-E was able to create digital photographs from text input from users or descriptions in natural language. More tools from OpenAI include GPT-3, which uses deep learning to generate human-like sentences from natural language prompts, and OpenAI Codex, a model that transforms natural language prompts into computer code. 
The obvious query in this situation is what common structure underlies ChatGPT, DALL-E, Codex, and GPT-3. The explanation is that each of these is a unique aspect of generative AI.
Generative AI: What is it?
Generative AI essentially allows people to generate material from scratch, including texts, photos, poems, films, audio, and more. A rapidly developing sub-domain of AI, generative AI includes tools like ChatGPT, DALL-E, and Lensa. AI tools are captivating consumers all around the world, whether it's the "Magic Avatar" from Lensa, a feature that enables users to utilize AI to build their images based on their photographs, or ChatGPT, which provides human-like replies to text queries. 
Everyone appears to be using AI-generated images, texts, movies, and audio, and more people are drawn to them to give them a try. Up until 2022, the goal of AI technology was to analyze data, identify abnormalities, identify fraud, and maybe offer suggestions about what movies to watch or where to go on vacation.   Older AI models carried out this analysis by consuming and analyzing vast amounts of data. Users may see completely original material being made using generative AI, though.
Businesses all over the world have recognized the enormous potential of generative AI, as evidenced by the $ 2.1 billion in financing that generative AI firms will receive in 2022, according to PitchBook. Many internet corporations are investing billions of dollars in generative AI, with the apparent goal of using AI technology to produce completely original content.
Google
Alphabet Inc.'s Google was one of the largest names to hurry to launch its bot to compete with the revolutionary chatbot after OpenAI's ChatGPT's resounding success. The rapid uptake of ChatGPT appeared to be a challenge to Google's dominance as the most popular search engine. To compete with ChatGPT, Google released Bard AI earlier this month. Bard generates replies that resemble those of humans by using machine learning and natural language processing (NLP) techniques.
It's interesting to note that the corporation has long been involved in generative AI research. LaMDA, Google's massive language model, is said to be included in their products. The Pathways system was used to train Google's Pathways Language Model (PaLM), which is regarded as a breakthrough in AI and is capable of generalizing tasks across domains. It has been said that it can scale up to 540 billion parameters. This indicates that once a task is completed, its performance improves. GPT-3, in contrast, only contains 175 billion parameters.
Google's $300 million investment in an AI start-up Anthropic was another important milestone in this approach. With this transaction, Google became one of the major brands to make significant investments in businesses promoting generative AI.
Google Bard had a shaky start.
Bard is designed to be a rival to ChatGPT or Google's own AI chatbot, depending on your preference. Based on LaMDA, a language paradigm for conversation apps that the company originally unveiled at I/O in 2021, it was developed.LaMDA is a conversational chatbot similar to ChatGPT, albeit Google has only used it in a small amount of testing. It now seems like ChatGPT's threat has forced Google to showcase its own AI technologies.
According to Google, Bard will be created as a scaled-down version of LaMDA, which will ensure that less processing power is needed. Bard is now only accessible to "trusted testers," but Google will soon open it up for testing to the broader public.No specific time or date has yet to be made known. Bard's public debut didn't go as planned. Google advertised Bard's abilities in a tweet and video, but one of the solutions it offered about the James Web Space Telescope appeared questionable. It is untrue what Bard said about the telescope being the first to capture an image of an "exoplanet.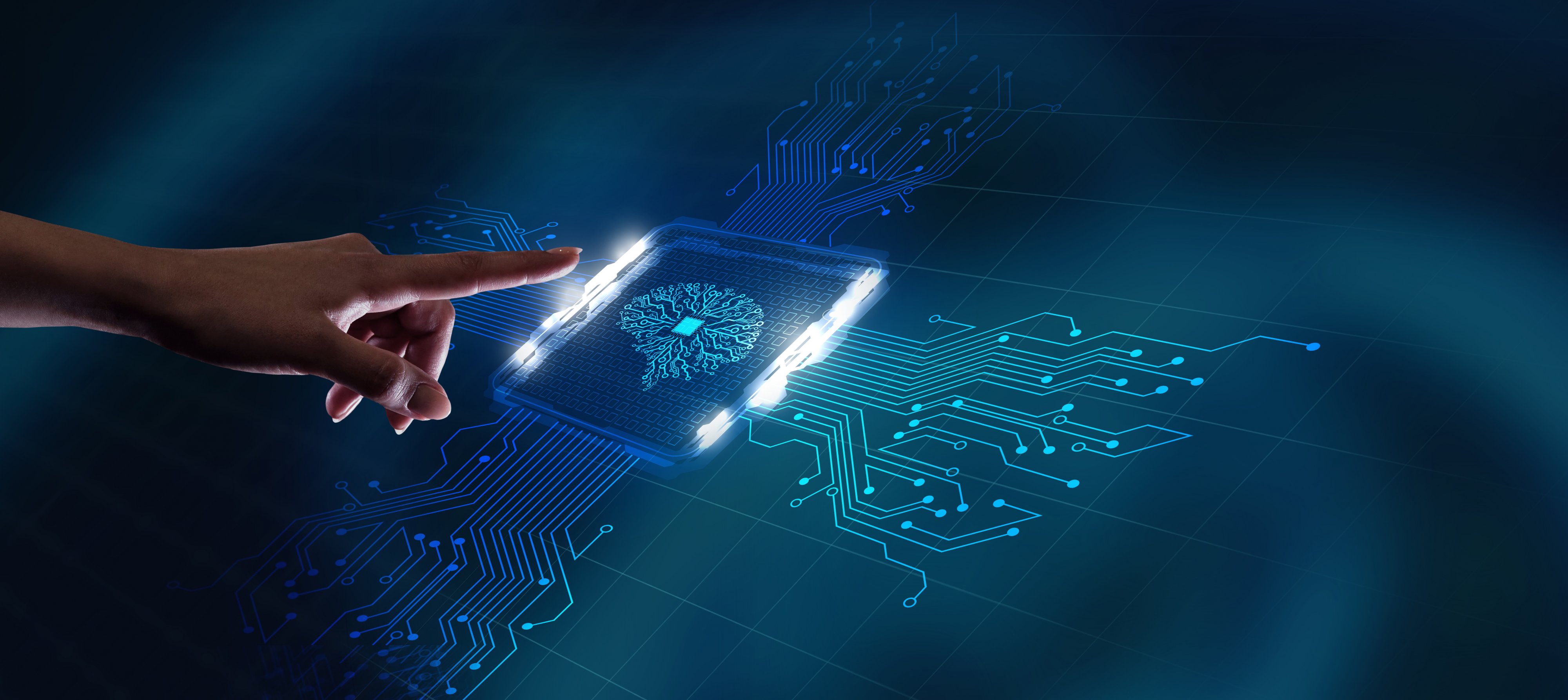 Following the mistake, shares of Alphabet, the parent company of Google, fell precipitously, wiping off $100 billion of the firm's market value. Alphabet's stock fell the most it had in three months as a result of this "error. Additionally, the market thinks Google has significantly lost its Microsoft and may finally prevail in the long-dominant search market, giving AI a competitive edge.
Microsoft
It was revealed in January of this year that OpenAI, the company behind ChatGPT and DALL-E, had received a stunning $10 billion investment from the internet giant.   The corporation has just made the largest investment. The significant investment follows Microsoft's one billion dollar investment in 2019 and another in 2021. In its attempt to surpass competitors like Google, Amazon, and Meta, the investment is anticipated to offer Microsoft access to some of the most cutting-edge AI systems.
The business demonstrated how generative AI can improve the search experience on February 8. Bing Search and Microsoft Edge, both of which are powered by ChatGP, were also updated by Microsoft. This was a follow-up to the company's release of an artificial intelligence-powered chatbot in Teams Premium. The chatbot is anticipated to incorporate meeting notes, suggest activities, and help users create meeting templates. The business has declared that ChatGPT will be included in all of its products.
Microsoft's Bing search and Edge browsers now have OpenAI capabilities.
Microsoft revealed tighter integration of OpenAI's massive language models into Bing Search and the Edge browser just one day before Google had its "AI event" in Paris. One example is that Bing Search will soon include a chat function that will enable it to respond to queries like how ChatGPT already works. The difference is that Microsoft claims to be using a bigger model than the one powering ChatGPT, thus Bing should be able to handle more queries.
According to Microsoft's artificial intelligence (AI) technology, Bing will purportedly be quicker and more precise when responding to these questions in the conversation. Bing will even produce poems, short stories, etc. for users., provide a hand when organizing a project or event, offer meal ideas for a three-course dinner, etc. Microsoft cautions users to apply their judgment in addition to the searches because not all of them will be correct.
Microsoft also demonstrated the chat and writing features that will be added to the sidebar of the Edge browser. Users may use chat to ask questions about the information on the webpage or document they are reading and get an overview of it. When penning texts, emails, postings on social media, etc. the "compose" tool will act as a sort of assistant.
Meta
In a media interview at Davos 2023, Chris Cox, the chief product officer of Meta Platforms, said that social media might benefit from the use of generative AI. According to Cox, these technologies can contribute to the development of picture filters for Instagram.
For a while now, Meta has been conducting research on generative AI. Make-A-Video, a novel AI system that lets users convert their written instructions into succinct, high-quality films, was introduced by Meta in September last year. The application is modeled around Meta's Make-A-Scene, a multimodal generative AI that gives users more influence over the material that the AI creates.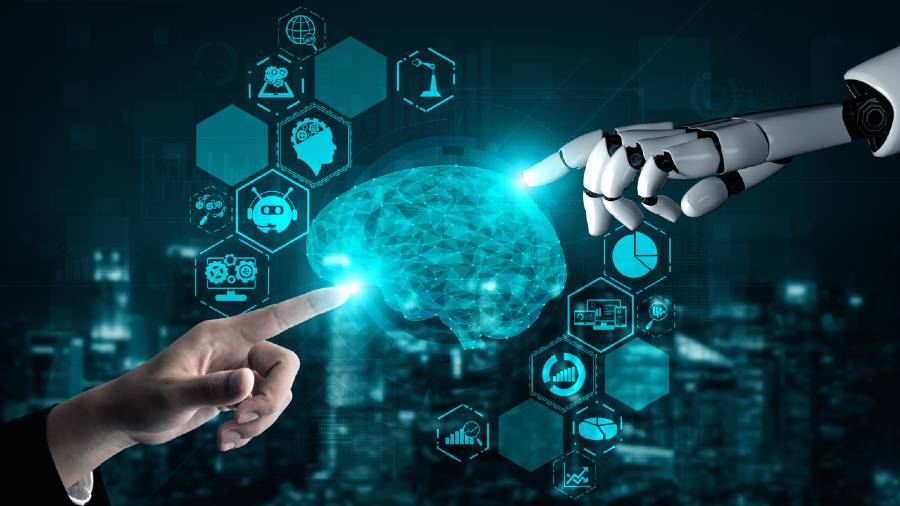 The company Meta asserted that their Make-A-Video demonstrated the advancements made by Meta AI in the field of generative technology and could provide new opportunities for producers and artists. There have been several misses even as Meta continues its study in this area. Galactica, a chatbot powered by scientific knowledge, was unveiled by Meta in November 2022. However, because of false information and hate speech, the chatbot was removed after three days.
Apple
One of the biggest tech corporations, Apple, has been conspicuously absent from the arms race involving generative AI. It's interesting to note that the firm behind Siri, which revolutionized virtual help, has long incorporated AI and machine learning into its technology. Despite widespread speculation, Apple has made no announcements about its plans for generative AI.
Apple appears to have secretly announced a generative AI event for employees exclusively in the second week of February, during the Google vs. Microsoft ruckus. Despite the absence of an official statement from the company, multiple sources appear to indicate that Apple is developing applications for its goods and services that include artificial intelligence.
According to a recent report, Apple still has 342 open positions in AI-related fields like deep learning and natural language processing despite having declared a recruiting freeze. While Google and Microsoft are incorporating generative AI into search, Apple is probably going to offer something different in terms of use cases.
Baidu
Chinese search engine giant Baidu has said that its future priorities will include generative AI. Following internal testing, the business recently revealed its plans to deploy its AI chatbot. ERNIE Bot is the name of the chatbot. The bot is built on Enhanced Representation via Knowledge Integration (ERNIE), which the business claims was suggested sometime in 2019.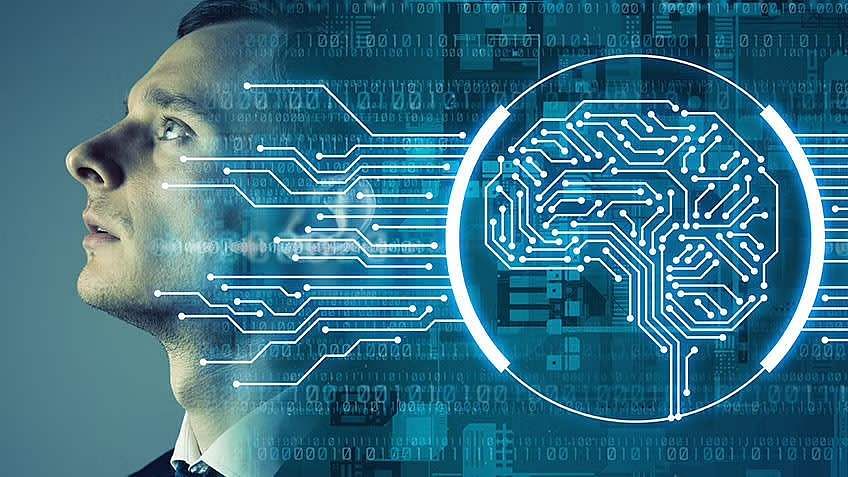 According to reports, ERNIE is capable of a variety of tasks, including text-to-image conversion, language production, and language comprehension. According to a Baidu representative, "What distinguishes ERNIE from other language models is its capacity to integrate substantial knowledge with enormous data, resulting in remarkable understanding and creation skills."
edited and proofread by nikita sharma