Trends
Top 10 Best Insurance Companies In USA 2023
Top 10 Best Insurance Companies In USA 2023
INTRODUCTION
The insurance industry in the United States has grown significantly over the years, with approximately $1.6 trillion in written premiums in 2020. As of 2023, there are more than 5,000 insurance companies operating in the U.S., all offering different types of coverage to meet the needs of their customers.
Popular types of insurance include auto, home, health, life, and business. Major players in the insurance market include Allstate, GEICO, State Farm, Liberty Mutual, Progressive, USAA, Nationwide, and Farmers Insurance Group.
In the U.S., insurance companies must be authorized to operate in each state. Each state's insurance regulator sets its own regulations for insurance companies, which can include requirements for solvency, financial disclosure, premiums, licensing, and other matters. Insurance companies may also be subject to federal laws and regulations from agencies such as the Internal Revenue Service (IRS) and the Department of Labor.
Insurance companies use various methods to assess risk, such as actuarial science, to determine the cost of policies and how much to charge customers. This helps them to remain profitable and protect their customers in the event of a claim. Insurance companies also provide customers with services such as customer service, claims processing, policy comparisons, and advice on selecting the right coverage.
The insurance industry is constantly changing, with new technologies and products being released to make it easier for customers to purchase and manage policies. In addition, the industry is increasingly relying on data and analytics to better understand customer needs and ensure that the right coverage is provided at a fair price.
IMPORTANCE
In 2023, insurance companies in the United States remain an essential part of the economy. The industry provides financial protection against losses due to unforeseen events, such as accidents, illnesses, natural disasters and more.
Insurance companies also help businesses manage their risk and protect themselves against financial losses. In addition, insurance helps individuals and families protect themselves against financial hardship due to unexpected events.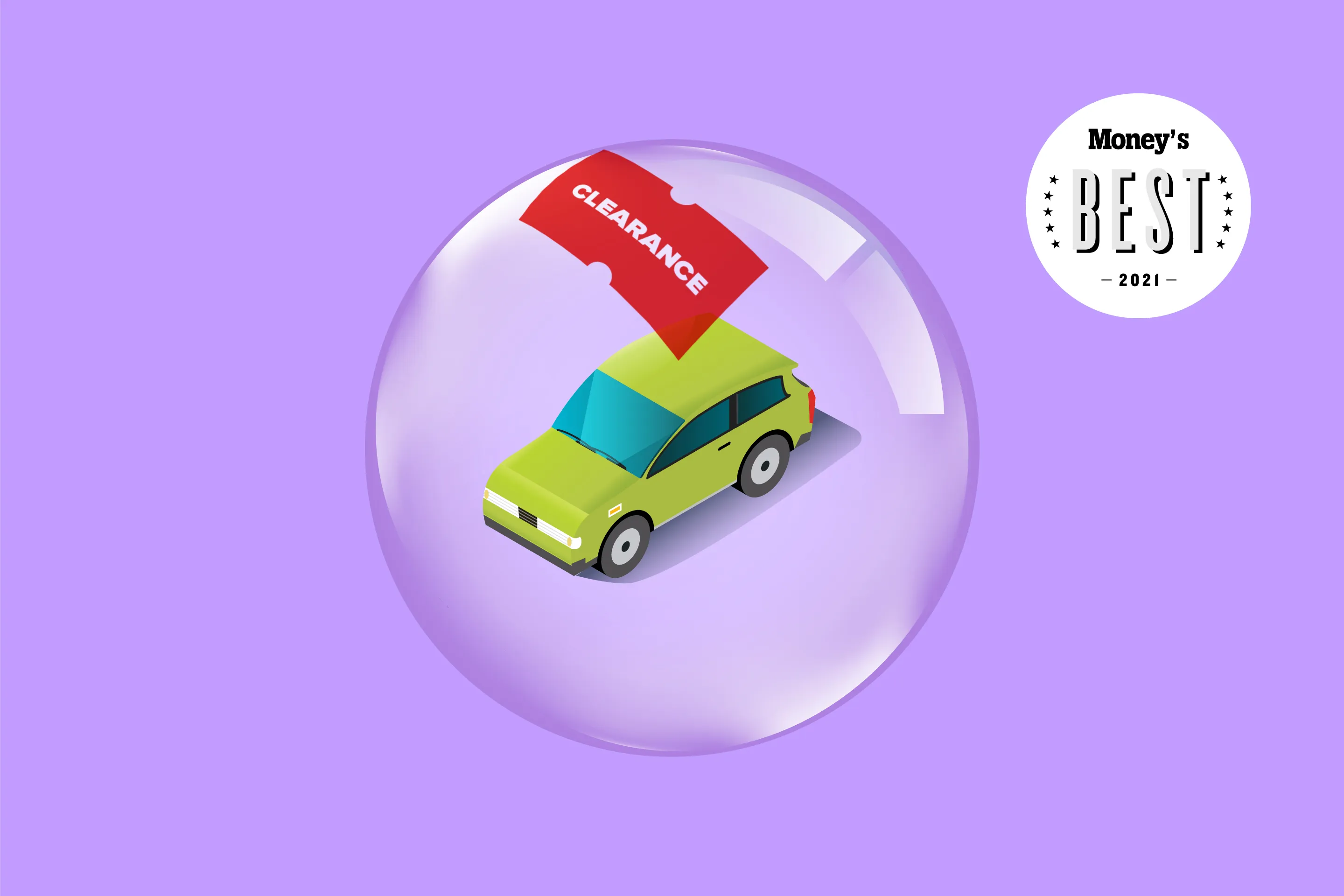 Insurance companies offer various types of coverage, such as life, health, property and casualty, auto, and many others. These policies provide various levels of protection depending on the type of policy, coverage limits, and other factors. Many states have laws regulating how insurance companies must operate, ensuring that consumers are protected and that prices remain fair.
Insurance companies also play a role in providing access to healthcare. They provide coverage for medical services, prescription drugs, and other treatments. They also cover preventive care and long-term care, helping people stay healthy and providing peace of mind in the event of illness or injury.
Insurance companies also provide financial support during difficult times. For example, some policies may cover the cost of funeral expenses or provide financial assistance if an individual loses their job. Other policies provide coverage for those affected by natural disasters.
Finally, insurance companies are a major source of investment capital. By investing the premiums paid by policyholders, they are able to provide funding for a wide range of projects, including infrastructure improvements, scientific research, job creation, and economic growth.
In conclusion, insurance companies continue to play a vital role in the US economy in 2023, providing financial protection and security to individuals, families, and businesses. From providing access to healthcare to offering protection from financial losses, insurance companies are crucial to ensure that everyone can live and work with peace of mind.
Here are the top 10 best insurance companies in USA in 2023.
USAA – USAA is a Fortune 500 financial services company that provides a variety of products and services to its members. Founded in 1922 by 25 Army officers, USAA provides a wide range of insurance, banking, investment, and retirement products to current and former members of the military and their families. USAA proudly serves more than 13 million people worldwide and has over $330 billion in assets.
USAA is committed to providing world-class service and innovative products to its members. The company prides itself on being there when its members need it most, whether through its 24/7 customer service line, online banking tools, or its award-winning mobile app.
USAA also has a strong commitment to philanthropy and contributes millions of dollars each year to organizations such as the Wounded Warrior Project, Fisher House Foundation, and the USO.
With its dedication to service, innovation, and giving back, USAA continues to be one of the leading companies in the financial services industry.
State Farm – State Farm is a leading insurance and financial services provider in the United States. Founded in 1922, State Farm offers an array of products including auto insurance, home insurance, life insurance, health insurance, banking and investments, business insurance, and more.
State Farm is known for its excellent customer service, offering policyholders 24/7 access to claim support, personalized recommendations, and trusted advice.
State Farm also has a strong commitment to community involvement, dedicating substantial resources each year to local causes. The company regularly partners with organizations that help provide affordable insurance and financial services to underserved communities, and it offers scholarships, grants, and other forms of assistance to local nonprofits.
In addition to providing customers with reliable and comprehensive coverage, State Farm offers an array of online tools and resources to help policyholders make informed decisions about their insurance needs. Customers can manage their accounts on the secure website, view their policy details online, or even use the mobile app for quick and easy access to their account information.
State Farm is dedicated to providing superior coverage and services to its customers. The company provides helpful resources such as an online auto repair shop locator, tools to estimate insurance costs, and a variety of discounts and rewards programs. Customers can also take advantage of State Farm's various discounts and incentives, such as good driver and multi-car discounts.
State Farm has built a reputation for providing excellent service and dependable coverage to millions of customers across the country. With its commitment to quality products, exemplary customer service, and dedication to giving back to the community, State Farm is an industry leader.
Geico – Geico is one of the largest auto insurance companies in the United States. Founded in 1936, they offer a wide range of automobile insurance coverage options, including liability, comprehensive, collision, medical payments, and uninsured/underinsured motorist coverage. They also provide discounts for multi-car policies, good driving records, and military service members.
Geico has 24/7 customer service, flexible payment options, and resources to help customers save money. Their website and mobile app are user-friendly and provide customers with access to policy information, payment options, and claims filing. With a reputation for excellent customer service, Geico promises quick quotes, competitive rates, and reliable coverage.
They have been rated by J.D. Power as "better than most" in their 2020 U.S. Auto Insurance Study. Geico is dedicated to providing quality protection for their customers both on and off the road.
Allstate – Allstate is a leading insurance company that has been providing personalized protection for more than 85 years. The company offers a wide range of products and services, including auto insurance, home insurance, life insurance, business insurance, financial services, and retirement solutions.
Allstate focuses on providing customers with personalized service and simple solutions to give them the protection they need. Allstate also provides tailored solutions to meet the needs of each customer, such as accident forgiveness and new car replacement.
Allstate's commitment to customers goes beyond their policies, as they offer a variety of Roadside Assistance services, including 24/7 access to help in any emergency. With a network of local agents, Allstate makes it easy and convenient to understand your coverage and get the answers you need. Allstate also has an online presence and mobile app where you can view your policy information, make payments, and even file claims.
Additionally, Allstate invests in communities through donations, sponsorships, and volunteerism. Allstate is committed to providing the best possible customer experience and setting the highest standards for safety and security in the industry.
Progressive – A progressive company is one that embraces change and new ideas. They are constantly innovating, iterating on their processes, and finding ways to do things better.
They value feedback from their employees and customers, and strive to offer a customer experience that keeps them coming back for more. They create an inclusive workplace culture where everyone feels supported and respected regardless of gender, race, sexual orientation, or background.
The company invests in its employees, offering training and development opportunities so they can grow professionally and personally. They also provide a competitive salary and benefits package that meets the needs of the modern worker.
Progressive companies prioritize sustainability, both in terms of their products and operations. They have measures in place to reduce the environmental impact of their activities, such as reducing plastic consumption and using renewable sources of energy.
Overall, progressive companies understand and embrace the fact that innovation and change are essential components of success. They adapt quickly to changes in the market, remain open to new ideas, and foster a culture of creativity and collaboration.
Liberty Mutual – Liberty Mutual Group is a global insurance and financial services company founded in 1912. The company provides a wide range of property and casualty insurance products, including auto, home, life, and business insurance. Headquartered in Boston, Massachusetts, Liberty Mutual has more than 50,000 employees and operations in 30 countries around the world.
Liberty Mutual offers tailored risk management solutions for businesses of all sizes, providing customized coverage for small startups to large multi-national corporations. They are also known for their commitment to social responsibility, with a focus on sustainable practices. Their philanthropic initiatives include investing in research and development related to safety and health, implementing environmental standards, and creating scholarships and job training programs.
In addition to their insurance and financial services, Liberty Mutual has also created a customer experience platform that uses AI and machine learning to provide personalized customer service. With this platform, customers can access their policies and information from any device and receive support in real time.
Liberty Mutual continues to be an industry leader in innovation, offering multiple mobile apps, online resources, and virtual advisors to help their customers make informed decisions about their insurance needs.
Nationwide – Nationwide is a multinational company focused on providing insurance, banking, and financial services to businesses and individuals. Founded in 1925 by the Ohio Farm Bureau, Nationwide has grown to become one of the world's largest financial services companies with operations in more than 30 countries. They offer a wide range of products including auto, home, life, and business insurance as well as investment and retirement accounts.
Their mission is to help their customers protect what matters most and achieve their financial goals. Nationwide offers competitive rates for all types of insurance coverage and provides 24/7 customer service. They also offer special discounts to customers who bundle their policy with other Nationwide products or when purchasing multiple policies from the same insurer.
Their banking services include checking and savings accounts, credit cards, mortgages, personal loans, and more. They provide investment opportunities through mutual funds, stocks, bonds, and annuities.
In addition, Nationwide has a number of other services such as travel assistance, roadside assistance, legal advice, and more. Customers can access all of these services online, via phone, or at any of their nationwide locations.
Farmers Insurance – Farmers Insurance Company is one of the largest insurance companies in the United States. Founded in 1928, the company now serves more than 10 million customers across 50 states and offers a range of coverage options such as auto, home, life, business, and specialty insurance products.
The company prides itself on providing quality service and helping people protect what matters most to them. Farmers provides personalized customer support and tailored policy solutions that fit their customers' needs. With its extensive network of agents and innovative digital tools, Farmers makes it easy for customers to manage their policies and get help when they need it.
Along with traditional insurance products, Farmers also provides specialized insurance solutions such as flood, earthquake, liability, and cyber coverage.
Farmers also partners with leading providers of legal services, educational resources, and financial advice to help customers make informed decisions about their insurance needs. Farmers is committed to helping customers protect their assets, families, and businesses, and is dedicated to helping its customers live their best lives today and into the future.
American Family – American Family Company is a family-owned business that has been around for over 50 years. They specialize in providing customized services to individuals and businesses. They offer a range of financial, legal and consulting services. Their core values are flexibility, quality and innovation.
Their services include tax advice and planning, estate planning, business development plans, investment strategies and asset management. They also provide accounting and auditing services, as well as consulting on corporate governance and risk management. They have expertise in developing mergers, acquisitions and divestitures.
The company's staff is highly knowledgeable and experienced in the areas of finance, law, and taxation. They strive to exceed customer expectations with their commitment to quality and customer service. The company prides itself on providing personalized service to its clients. They understand the importance of confidentiality, trust and integrity when dealing with clients' financial information.
The company also offers an array of financial products such as life insurance, long-term care insurance, disability insurance, annuities, and investments. These products help protect clients from unforeseen financial risks. They also offer college savings plans and 529 college savings plans.
American Family Company takes great pride in being a valued member of the community. They strongly believe in giving back and making a difference in the lives of those in need. They support local charities, schools, churches and other non-profit organizations.
At American Family Company, they are committed to offering their clients the highest quality of service and products. They strive to make sure their clients' financial goals and objectives are met. The company works hard to ensure the best possible outcomes for their client's investments.
AAA – AAA Company is a leading provider of innovative products and services in the 20th century. Founded in 2020, AAA has quickly become a leader in the industry, providing customers with superior quality, reliability, and value for their money.
AAA specializes in cutting-edge technologies and designs, offering a wide range of products that meet the needs of consumers in various sectors. From consumer electronics to industrial robots, AAA offers an impressive variety of items designed to meet each customer's specific needs.
Its product line includes state-of-the-art home automation systems, smart lighting solutions, advanced surveillance systems, and much more.
In addition to its product offering, AAA also offers excellent after-sales service and technical support. Their team of experienced professionals stands ready to assist customers in finding the right products to meet their specific needs. With highly skilled technicians and engineers on staff, AAA can provide customers with comprehensive installation and maintenance services.
AAA is committed to delivering a superior customer experience through their dedication to quality and innovation. They strive to make their products accessible to people of all backgrounds and abilities, while providing safe and reliable service. Whether it's a simple electronic device or a complex system, AAA ensures the highest standards of excellence.
AAA has become a powerhouse in the technology industry, not just for their products, but for their commitment to customer satisfaction and quality. With a dedication to innovation and outstanding customer service, AAA is truly at the forefront of the industry.
CONCLUSION
In 2023, the US insurance industry is expected to continue to grow, with many leading companies continuing to dominate the market. Major insurers such as UnitedHealth Group, Cigna and Anthem are expected to remain key players in the industry, while new entrants such as Lemonade and fellow insure-techs will also be contributing to growth.
Companies in the sector are anticipated to focus on digital initiatives, such as embracing telemedicine and virtual care, as well as offering more innovative products to meet customers' needs. Additionally, work will be done to improve customer service and satisfaction, as well as staying ahead of ever-changing regulations and introducing new technologies.