Trends
Top 10 Best Integrated Communication Services Companies In USA 2023
Top 10 Best Integrated Communication Services Companies In USA 2023
INTRODUCTION
The United States is home to some of the leading integrated communication services companies in the world. These firms provide a variety of services such as telephone, internet, cable and satellite television, wireless, and other telecommunications services.
Some of the major players in this market include AT&T, Verizon, Sprint, T-Mobile, and CenturyLink. Each of these companies offers unique products and services that help individuals, businesses, and organizations stay connected.
In 2023, integrated communication services are becoming increasingly popular due to new technologies like 5G networks and artificial intelligence (AI). This technology helps users access faster speeds, better coverage, and more consistent connections for their services. It also allows companies to develop innovative products that integrate with various platforms and applications.
Integrated communication services are now more secure than ever before. Companies can ensure their customers' data is kept safe and private by using cloud computing and encryption technologies. Additionally, companies are taking advantage of edge computing technologies to reduce latency, improve performance, and decrease energy consumption.
Overall, integrated communication services are essential to modern connectivity. They provide reliable and secure connections, improved speed and coverage, and new and innovative products. With the development of 5G networks, AI, cloud computing, and encryption technologies, integrated communication services will only become more important in the future.
IMPORTANCE
Integrated communication services companies are becoming increasingly important in the United States in 2023. These companies provide a variety of services including voice services, data services, internet services and more.
They offer integrated solutions that allow businesses to communicate more effectively and efficiently with their customers, business partners, and other stakeholders. This is essential for any business that hopes to stay competitive in today's digital landscape.
The demand for these services is expected to increase significantly over the next few years as businesses become more aware of the benefits of integrated communication solutions.
Companies have realized that it is more cost effective and time efficient to outsource these services rather than building their own in-house infrastructure. As a result, these companies have an opportunity to gain a significant advantage over their competition by offering more comprehensive services.
Integrated communication services can also help businesses reach potential customers more quickly and accurately. By leveraging the power of analytics, these companies can track customer behaviour and preferences, identify new trends and create personalized marketing campaigns tailored to their needs. This helps businesses anticipate customer needs and deliver better services that meet those needs.
In addition, integrated communication services companies can help businesses save money. By providing hosted solutions, they can eliminate upfront costs associated with setting up and maintaining their own internal systems. Companies no longer need to purchase hardware or pay maintenance fees as these companies take care of all these tasks.
Overall, integrated communication services companies are becoming an essential part of businesses in the United States in 2023. They have the potential to help businesses cut costs, develop strategic partnerships and grow their customer base. A company that can leverage these services to its fullest potential will have a huge advantage over its competitors.
Here are the top 10 best integrated communication services companies in USA in 2023.
Microsoft – Microsoft is a global technology company founded in 1975. It is the world's largest software maker and is best known for its Windows operating system. Microsoft also produces Office, Internet Explorer, Edge, and other software for personal computers, as well as cloud-based solutions such as Azure and Dynamics 365.
In addition to software, the company also produces hardware including Surface tablets, Xbox gaming consoles, and HoloLens augmented reality headsets. Microsoft has become one of the most influential tech giants in the world, dominating the personal computer and mobile device markets with its Windows and Android operating systems, respectively.
Microsoft has also made significant investments in research and development, focusing on areas such as artificial intelligence, quantum computing, and blockchain. Microsoft employs more than 154,000 people around the world and has offices in over 150 countries. The company has a strong presence in most major markets, and its impact can be seen across many industries.
Microsoft has made numerous acquisitions over the years, buying up companies such as Skype, LinkedIn, and Minecraft. The company continues to innovate, develop new products and services, and push the boundaries of what technology can achieve.
Salesforce – Salesforce is a leading cloud-based customer relationship management (CRM) platform that helps businesses of all sizes manage their customer data, sales processes, marketing efforts, and operations. It provides businesses with an integrated suite of cloud services to help them better understand their customers, connect with them, and provide them with better service.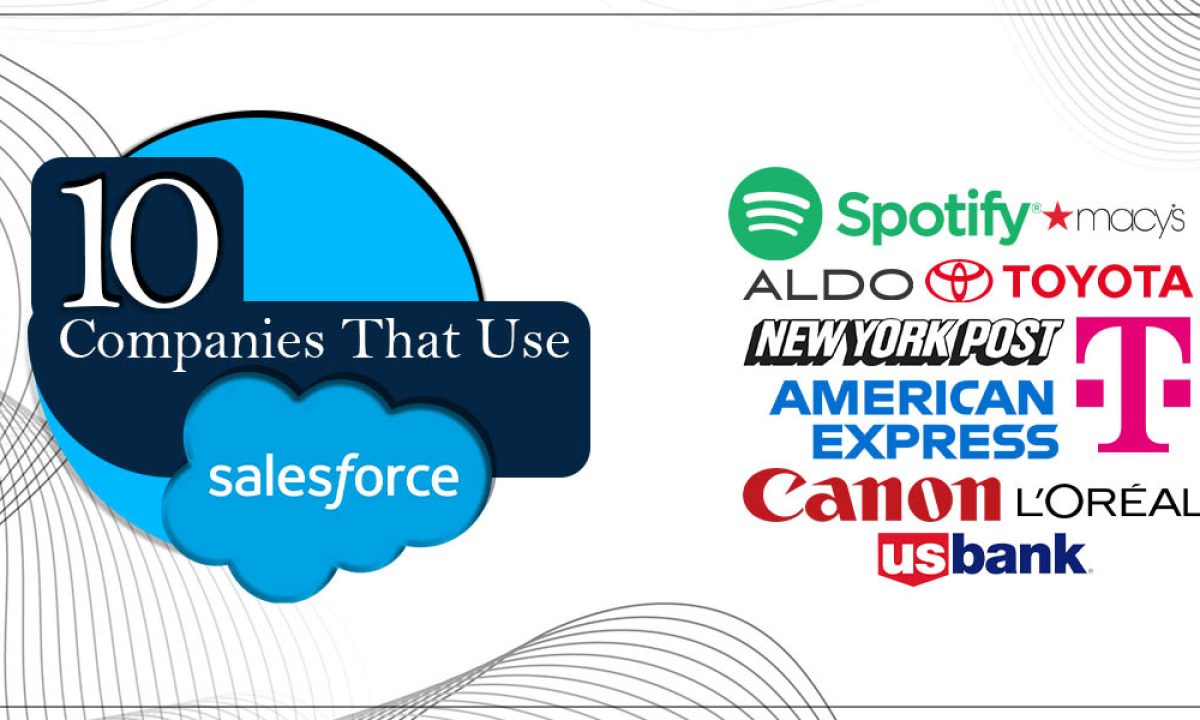 Salesforce enables companies to personalize customer experiences, optimize their marketing campaigns, and manage their entire sales process from lead generation to closing the deal. Its features include automated lead capture, contact management, analytics tools, customer support tools, and more.
With Salesforce, businesses can build stronger relationships with their customers and have access to powerful insights that help them make better decisions and drive growth.
Uber – Uber is one of the most well-known transportation companies in the world. Founded in 2009, Uber revolutionized the way people move around their cities by creating a modern ride-hailing platform with a very simple and intuitive user experience.
Using its app, users can easily locate drivers, request a ride, set their destination, and track their driver's progress. The convenience of this system has allowed Uber to become a leader in the transportation industry, and has quickly expanded to more than 70 countries worldwide.
Uber offers several different types of rides including Express Pool, Pool, XL, Comfort, and Assist. With these rides, customers can choose the type of ride that best matches their individual needs.
Each type of ride comes with different features such as estimated time of arrival, fare estimation, and route optimization. Additionally, Uber provides feedback options that enable customers to rate their drivers and provide comments.
Safety is also an important part of the Uber experience. Through its safety initiatives, Uber ensures that both riders and drivers are safe and secure during their rides. These initiatives include background checks, ongoing safety education, and a 24/7 support team to ensure the safety of customers.
Overall, Uber has made a great impact on how individuals travel and get around their cities. As Uber continues to expand, its services will become ever more convenient and accessible to all.
DocuSign – DocuSign is a cloud-based digital transaction management and eSignature solution that enables companies to securely manage documents, contracts, agreements and other business transactions online. Founded in 2003, DocuSign has over 500,000 customers and more than 400,000 users in 188 countries.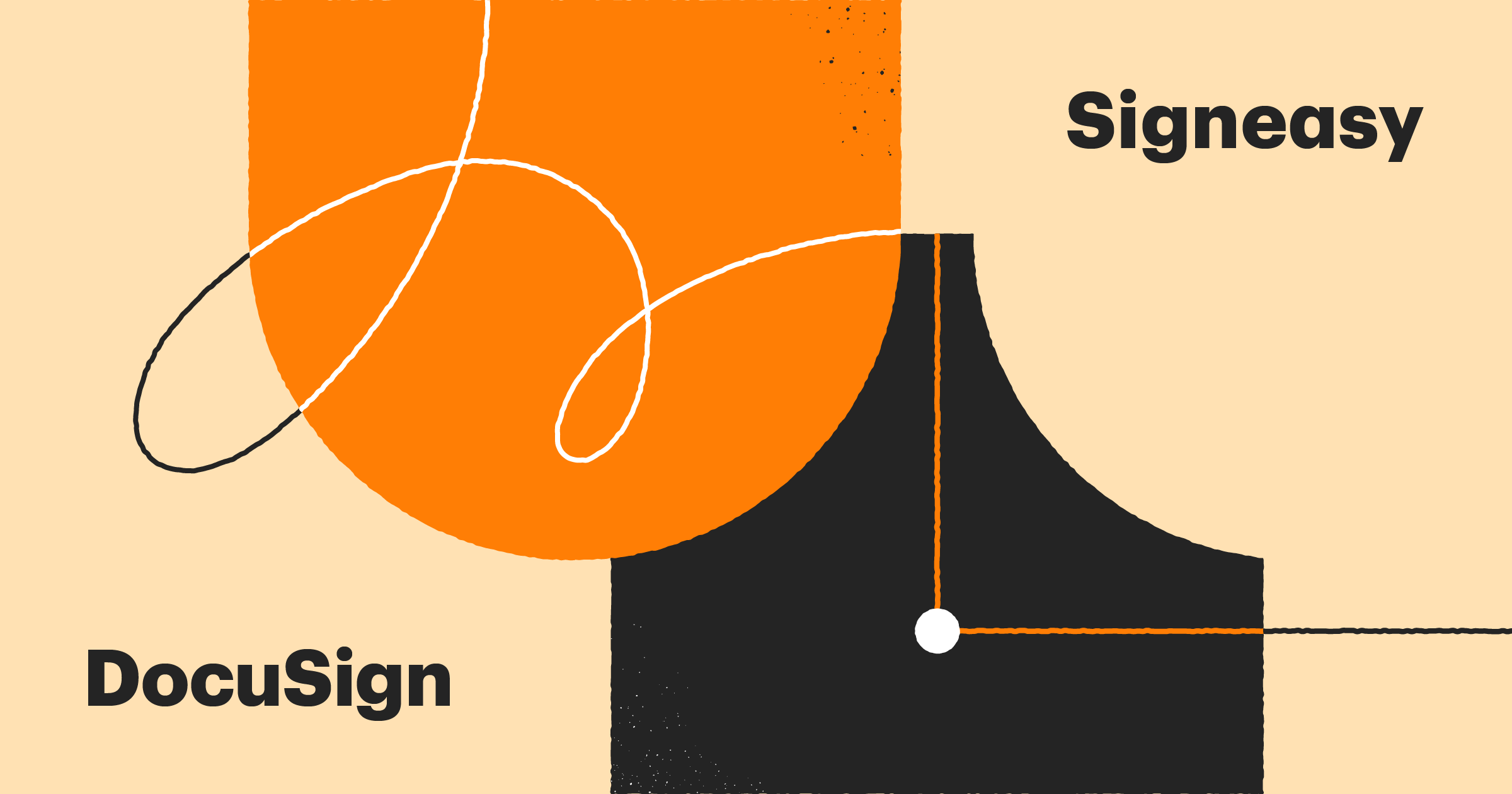 The company's products allow for real-time document exchange, secure digital signatures and an automated workflow process for completing transactions. DocuSign's eSignature technology makes it easy for businesses to sign any type of document quickly and securely with the click of a button.
The platform is designed to be user friendly and requires no software or hardware downloads. All documents are stored in a secure, centralized location and can be accessed from any device. DocuSign also provides analytics and reporting tools to help organizations better track their document progress, as well as a mobile app to make signing documents on the go even easier.
DocuSign is committed to providing a reliable, secure and compliant digital transaction platform that allows businesses to efficiently complete their transactions in the most convenient manner possible.
Slack – Slack is a cloud-based collaboration and messaging platform designed to help people communicate better. It was founded in 2014, by Stewart Butterfield, Eric Costello, Cal Henderson, and Serguei Mourachov. Slack offers a variety of tools including messaging, file sharing, video meetings, voice calls, and more.
Users can create "channels" to organize conversations around specific topics, get notifications when someone mentions or responds to them, and use the search function to quickly find past conversations. Slack also integrates with many third-party services like Dropbox, Google Drive, Slackbot, and Zapier, allowing users to easily access and share content from other sources.
Slack also provides robust security features such as two-factor authentication, single sign-on, and end-to-end encryption for all communications. With its intuitive user interface, Slack makes it easy for teams to collaborate quickly and effectively from anywhere in the world.
Slack has become an essential communication tool for businesses of all sizes, with over 10 million daily active users and over 600,000 paid customers. Slack has revolutionized how people communicate within organizations and its popularity continues to grow.
Zoom – Zoom is a cloud-based video conferencing and collaboration platform, founded in 2011 by Eric Yuan. It allows users to host virtual meetings, conference calls, webinars, and more. With the Zoom platform, users can host meetings with up to 1,000 participants, record sessions, share recordings, and use audio and video filters..
In addition to video meetings, Zoom also offers features such as chat, file sharing, whiteboarding, and polls. Zoom's user interface is intuitive and easy to use, and its setup process is simple and straightforward. Zoom has become one of the most popular providers of video meeting and collaboration solutions, with over 300 million daily active users.
The company has a range of different pricing options, depending on the type of service you are looking for. It also provides dedicated customer support and training programs to ensure that customers get the most out of their Zoom experience.
Zoom has experienced tremendous growth since its launch in 2011, with its revenues rising from $2 million to an estimated $2 billion in 2020. Despite this impressive growth, Zoom is still focused on providing quality services for its customers and creating new and innovative ways to collaborate and connect.
RingCentral – RingCentral is a cloud-based unified communications company that provides businesses with an all-in-one communication solution. The company offers a range of services, including phone systems, team messaging, video conferencing, contact center solutions, and more.
RingCentral's unified communications platform helps businesses communicate and collaborate seamlessly, no matter their size or location. With its intuitive user interface, businesses can easily manage their own communications from any device, making it a great choice for those who are on the go.
RingCentral's services are reliable, secure, and offer robust functionality to ensure businesses can stay connected and productive. Its scalability makes it ideal for businesses of all sizes, while its 24/7 customer support ensures businesses always get help when they need it.
From voice and messaging to video collaboration and contact centers, RingCentral has all the tools businesses need to succeed in today's competitive environment.
8×8 – 8×8 is a cloud-based communications platform that provides businesses with a suite of innovative products and services to help them maximize their communication needs. 8×8's offerings include cloud-hosted Voice over Internet Protocol (VoIP) phone systems, virtual contact centers, enterprise video conferencing solutions, team messaging tools, and unified communications platforms.
8×8 also offers AI-driven analytics and insights to help businesses better understand their customers and usage data. The company's products are designed to make it easier for businesses to manage their communication needs, enabling them to streamline operations, increase efficiency, and enhance customer experiences.
By leveraging the cloud, 8×8 makes it easy for businesses to scale up and benefit from cost savings while also reducing IT costs associated with traditional on-premise systems.
8×8's products are highly reliable and secure, making them suitable for any size business. 8×8 has a global presence and is trusted by thousands of customers in more than 80 countries worldwide. The company is committed to providing its customers with the best products and services possible, as well as continuously innovating to stay ahead of the competition.
With its suite of cutting-edge features and unmatched reliability, 8×8 is the perfect choice for any business looking to upgrade their communication needs.
Genesys – Genesys is one of the world's leading software companies, specializing in customer experience (CX) and contact center solutions. Founded in 1990, the company has grown to serve over 11,000 customers in 100 countries.
The company's core offering includes Customer Experience Cloud, an all-in-one suite for managing customer interactions across multiple channels, including voice, chat, email, social media, self-service, and video.
Genesys also offers a range of complementary products and services such as automation, analytics, and workforce optimization to help businesses gain insights into customer behavior and optimize their CX strategies.
In addition, the company provides professional services, ranging from consulting and implementation to training and support, ensuring customers get the most out of their products. With over 20 years of experience, Genesys is trusted by some of the world's largest companies, including Microsoft, Oracle, and Coca Cola.
From offices around the world, Genesys continues to strive to bring its customers cutting edge technology, service, and innovation.
Vonage – Vonage is a cloud communications provider based in Holmdel, New Jersey. Founded in 2001, it provides voice, messaging, video, and data services to individuals, businesses, and other organizations around the world. It's one of the largest providers of Voice over Internet Protocol (VoIP) services, including residential and business VoIP phone systems.
Vonage services can be used to make calls to landlines, mobile phones, and VoIP-enabled devices, as well as send text messages and provide high definition video conferencing.
Vonage offers several plans for different types of users. For individuals, there are plans designed for international calling, small business use, or large scale enterprise usage. Business plans range from basic PBX services to advanced Unified Communications as a Service (UCaaS). Large enterprises can also purchase dedicated, private networks with VoIP capability.
Vonage provides customers with a range of features, such as low long distance rates, voicemail-to-text conversion, toll free numbers, call forwarding, call recording, call waiting, caller ID, call blocking and much more. The company also offers a variety of third-party integrations with popular apps, like Slack and Salesforce, allowing users to make and receive calls right within their existing workflow.
Vonage also features an intuitive, user friendly dashboard that allows customers to easily manage their accounts and keep track of their usage. They can view their account history, add and remove features, and monitor usage trends. Additionally, Vonage also provides 24/7 customer support and a comprehensive knowledge base with helpful tutorials and guides.
Overall, Vonage provides an array of features to meet the diverse needs of both individuals and businesses. From basic calling services to advanced UCaaS solutions, Vonage has something for everyone. With its competitive pricing and feature-rich plans, Vonage offers an attractive option for those looking for reliable and cost-effective communication solutions.
CONCLUSION
In 2023, the United States continues to be a major player in the Integrated Communications Services (ICS) sector. Companies such as AT&T and Verizon remain major players in the industry, while new companies such as Amazon, Microsoft, and Google have entered the market with innovative services.
The industry is driven by customer demand for faster internet speeds, more reliable service, and integrated solutions. Companies are investing heavily in new technologies such as 4G/5G networks and AI-enabled services to differentiate themselves from the competition. Overall, ICS companies in the US will continue to be an important part of the economy in 2023.