Trends
Top 10 Best Social Media Companies In USA In 2023
Top 10 Best Social Media Companies In USA In 2023
INTRODUCTION
The social media landscape in the United States has changed dramatically over the last decade, and 2023 is no exception. There are now a number of large social media companies operating in the US, including Facebook, Twitter, Instagram, Snapchat, YouTube, TikTok, Reddit, Twitch, and Pinterest. Each of these platforms offers a unique set of features and capabilities, allowing users to engage with each other and discover new content.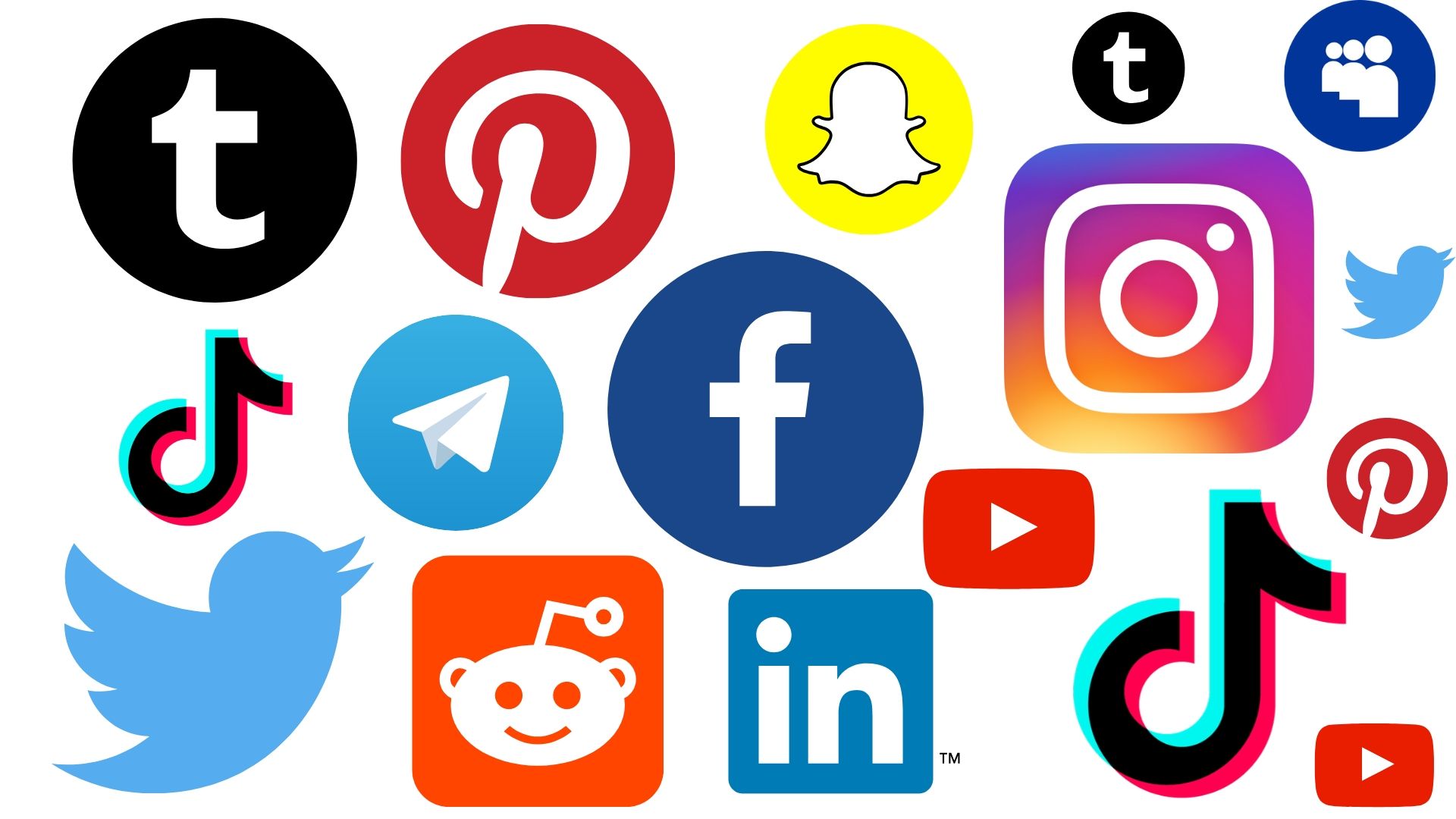 Facebook is the largest social media platform in the US, with 2.7 billion monthly active users. It provides users with an easy way to connect with friends and family, as well as access news, entertainment, and other information. Facebook also has a wide range of features and tools, such as Groups, Events, and Pages, which allow businesses and organizations to communicate with potential customers and followers.
Twitter is the second largest platform in the US, with 330 million monthly active users. Its main feature is the ability to share short messages ("tweets") with a worldwide audience. It also allows users to follow other people, join conversations, and search for topics that interest them.
Instagram is a photo-sharing platform with 1 billion monthly active users. It allows users to post photos and videos, as well as share their experiences with friends and followers. It also has a number of features, such as Stories, Live, and Reels, that let users create different kinds of content.
Snapchat is a messaging platform with 218 million monthly active users. It combines elements of pictures, videos, and text to create quick, ephemeral interactions. Snapchat also includes a variety of lenses, filters, and augmented reality features that have become popular.
YouTube is the largest video streaming platform with 2 billion monthly active users. It allows users to watch, upload, comment, and share videos. It also provides a variety of tools and features, including playlists, subscriptions, and channels, to help users find and organize videos they like.
TikTok is a video sharing platform, with 800 million monthly active users. It allows users to record, edit, and share short music and lip sync videos, as well as join conversations and explore trending topics.
Reddit is a social news aggregation platform with 50 million daily active users. It allows users to post links, stories, and comments about a variety of topics, and then upvote or downvote posts based on popularity.
Twitch is a video game streaming and broadcasting platform with 15 million daily active users. It allows users to watch and interact with popular streamers from around the world.
Finally, Pinterest is a visual discovery platform with 422 million monthly active users. It allows users to find and save images, videos, and other content related to their interests.
Overall, there are a variety of large social media platforms operating in the US in 2023, each with its own unique features and capabilities. These platforms offer users an array of ways to stay connected, discover new content, and engage with others.
IMPORTANCE
In 2023, social media companies in the United States will continue to play an increasingly important role. With more people spending more time online and using social networking sites to connect with friends and family, companies like Facebook, Twitter, Instagram, and YouTube have an enormous opportunity to engage with consumers and increase brand awareness.
Companies can leverage user-generated content and influencers to drive sales and build brand loyalty. Additionally, businesses can use data analytics to gain a better understanding of their customer base and develop targeted campaigns that reach the right people at the right time.
Social media also allows businesses to easily monitor and respond to customer feedback, helping them to improve customer service and satisfaction. Ultimately, social media is proving to be an invaluable tool for businesses to reach their target audiences and build relationships with them.
Here are the top 10 best social media companies in USA in 2023
Facebook – Facebook is a social media giant that has been around since 2004 and is one of the most influential forces in the tech world. It was founded by Mark Zuckerberg, Eduardo Saverin, Andrew McCollum, Dustin Moskovitz, and Chris Hughes. The company's mission is to "give people the power to share and make the world more open and connected."
In its early years, Facebook focused on connecting friends and family while providing basic features such as creating profiles, adding pages, posting comments and photos, creating groups, and playing games. Over the years, it has evolved into a platform for businesses to promote their services, reach new customers, and even advertise, making it the largest digital advertising platform in the world.
It also offers a vast array of features, including chat, video conferencing, events, and a marketplace. Recently, Facebook has grown in other areas such as virtual reality and artificial intelligence. It also produces hardware products such as the Oculus VR headset, Portal home assistant, and Facebook F8 development kit.
The company also plays an important role in many social movements, providing a platform for individuals to speak out and mobilize. As of 2021, Facebook has over 3.2 billion active users. Its immense size and influence make it an indispensable part of modern life.
Twitter – Twitter is a global online social networking platform founded in 2006 by Jack Dorsey, Noah Glass, Biz Stone, and Evan Williams. With over 330 million monthly active users, the company has become one of the largest social media companies in the world.
Twitter is best known for its microblogging service that enables users to send and receive short messages limited to 280 characters—known as "tweets"— which can be viewed by anyone. The platform also provides various features such as live streaming, direct messaging, and hashtag discovery. Twitter allows anyone to join, follow, and view tweets from other users.
It also offers a variety of advertising services, including promoted tweets, accounts, and trends, as well as a range of analytics tools to measure user engagement with ads. Twitter also has an API (application programming interface) that can be used to integrate the platform into third-party applications.
Overall, Twitter is an invaluable tool for connecting people around the world, creating conversations, sharing news, promoting businesses, and more.
Instagram – Instagram is a photo and video sharing platform that was founded in 2010 by Kevin Systrom and Mike Krieger. It's now owned by Facebook, and as of 2021, it has over one billion active users and more than 500 million daily active users.
Instagram provides users with an easy way to capture and share photos, videos, and stories with friends and family. It also allows users to explore content from interests they care about such as art, sports, fashion, and travel. Users can follow other people, like and comment on posts, and send direct messages.
Instagram also makes money by offering advertising services for businesses to reach their target audiences. They are able to do this by collecting user data and analyzing user activity, preferences, and behaviors. Businesses can create sponsored posts, ads, or sponsored content to reach their target audience.
Instagram also offers features such as Stories, which allow users to create short-form videos and images that disappear after 24 hours, Live, which allows users to go live with friends or followers, and IGTV, which allows users to watch long-form videos created by Instagram creators.
Instagram is a powerful tool for everyone, whether you're an individual looking to share your life with friends and family, or a business looking to connect with customers and promote their brand. With its many features, it's a great platform for connecting people around the world.
LinkedIn – LinkedIn is a business and employment-oriented social networking service created in 2002 by founders Reid Hoffman, Allen Blue, Konstantin Guericke, Eric Ly and Jean-Luc Vaillant. The platform allows members to create a profile page, including their educational background, professional experience and skills, as well as a timeline of their work history.
LinkedIn also provides users with the ability to network with other professionals, build relationships with potential employers, search for jobs, and even apply for positions within companies. It also allows businesses to list job opportunities and advertise their services to potential customers.
The basic features of LinkedIn are free for individuals, although premium subscription options exist. LinkedIn also offers business solutions, such as the marketing and talent solutions. With Marketing Solutions, businesses can use targeted advertising to reach out to the right people.
With Talent Solutions, companies can access recruitment tools and human capital analytics. In addition, LinkedIn also has a "Groups" feature, which allows businesses to discuss topics related to their industry and share ideas.
In terms of its userbase, LinkedIn has grown exponentially since its inception. As of October 2020, it had over 740 million registered users in over 200 countries and territories around the world. In recent years, LinkedIn has become increasingly popular in the business world – with many businesses relying on the social media platform to find leads and expand their network.
Additionally, LinkedIn offers a wide range of job listings within its platform, making it an essential resource for anyone looking for employment.
Snapchat – Snapchat is a social media and messaging platform that was launched in 2011. It allows users to send photos, videos, and text messages to each other, as well as apply filters and lenses to the photos they share. It has become popular among young people due to its innovative features and ease of use.
Snapchat also offers an array of photo-editing tools, such as arc and lensflare, which allow users to customize their photos with various effects. The app also offers features like geofilters, which are available at certain locations, allowing users to add fun elements to their photos.
Additionally, Snapchat's "Stories" feature allows users to post videos and photos that will disappear after 24 hours. Lastly, Snapchat also allows users to play games and compete with friends.
With its engaging platform and wide range of features, Snapchat has become one of the most popular social media networks in the world.
YouTube – YouTube is one of the world's largest and most popular online video-sharing platforms, allowing users to watch, create, upload, share and comment on videos. Founded in 2005 by Chad Hurley, Steve Chen, and Jawed Karim, YouTube has since become a household name and expanded its reach well beyond what its founders could have possibly imagined.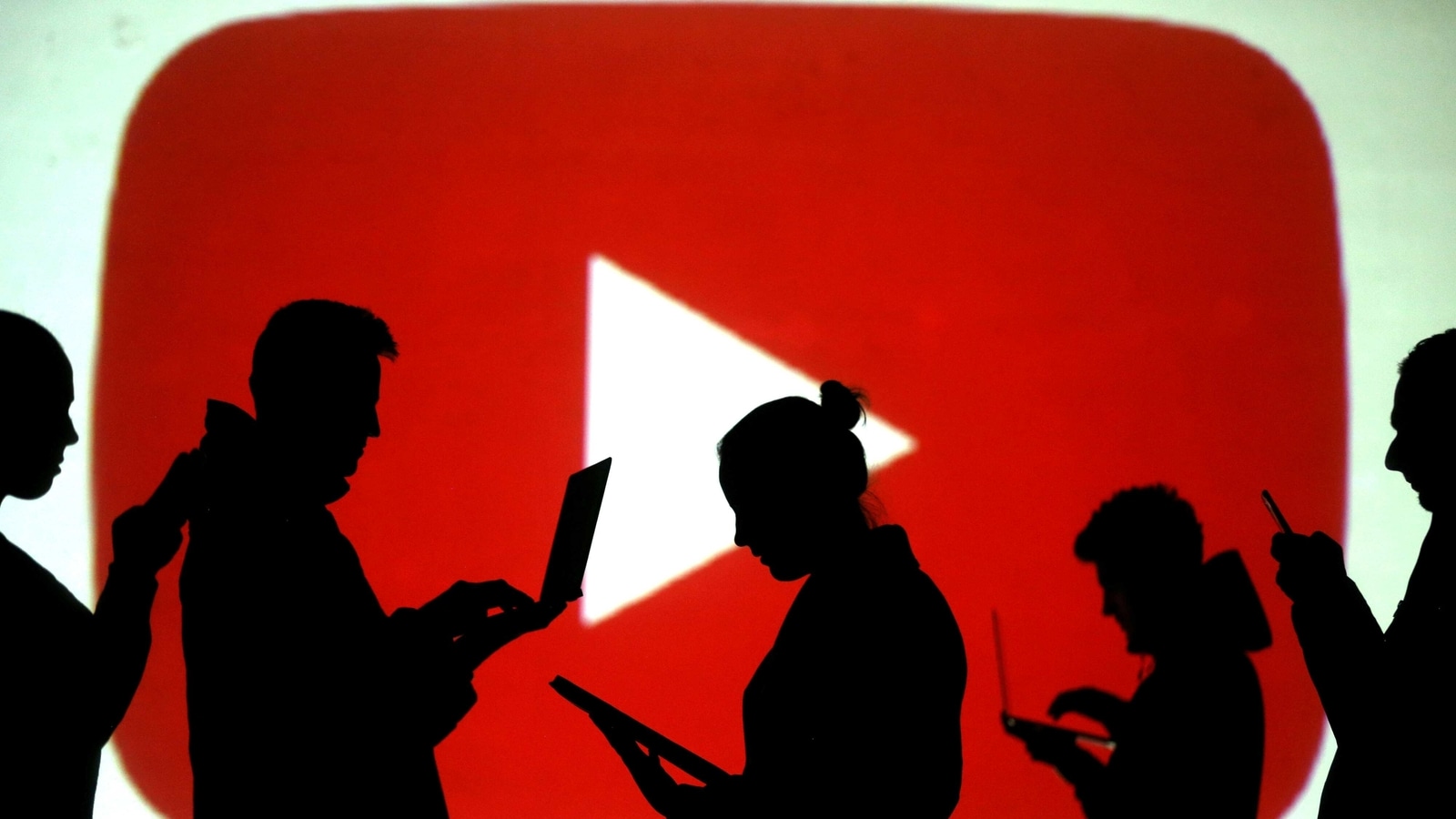 YouTube offers an array of content, ranging from movie trailers and music videos to educational content and even original programming. It allows users to interact with other viewers through comments, ratings, recommendations, and subscriptions. It is available in over 80 languages and boasts more than two billion monthly active users worldwide.
In addition to its traditional web platform, YouTube also offers a mobile app and TV app. YouTube is owned by Google and is valued at an estimated $120 billion. YouTube continues to innovate and expand its offerings, making it the go-to site for entertainment and information.
As YouTube continues to grow and evolve, it will remain one of the most important sites to consider when creating digital content.
TikTok – TikTok is a short-form video platform launched in September 2016 by Chinese tech company ByteDance. It has become one of the most popular apps in the world, with over 800 million monthly active users and an estimated 1 billion downloads worldwide. The company has achieved an unprecedented level of success, with its users reportedly spending an average of 52 minutes per day on the app.
The platform allows users to upload 15-second videos, usually set to popular music or other audio, which can be liked, shared and commented on. TikTok's algorithm helps it to tailor content to each user, and the app also offers editing tools to make videos more creative. Users can follow others and join "challenges" that involve creating short videos with certain themes.
TikTok has become an important tool for influencers, celebrities, and even politicians to reach millions in a matter of seconds. It has been used to launch campaigns about important causes, tell stories of everyday life, advertise products, and much more. It has enabled new businesses to be created based around user-generated content, and has become a major source of revenue for many who create engaging content.
The success of the app has made it one of the most valuable startups in the world, and has allowed ByteDance to become one of the biggest tech companies. However, there are also concerns about how it handles data and privacy, as well as its potential influence on vulnerable young people. As TikTok continues to evolve, it will be interesting to see where it goes in the future.
Pinterest – Pinterest is an online platform that allows users to virtually pin ideas, images, and products in the form of visual collections called "boards". Founded in 2010 by Ben Silbermann, Paul Sciarra, and Evan Sharp, Pinterest is headquartered in San Francisco and has quickly become one of the most popular websites for discovering new recipes, style tips, organization projects, and more.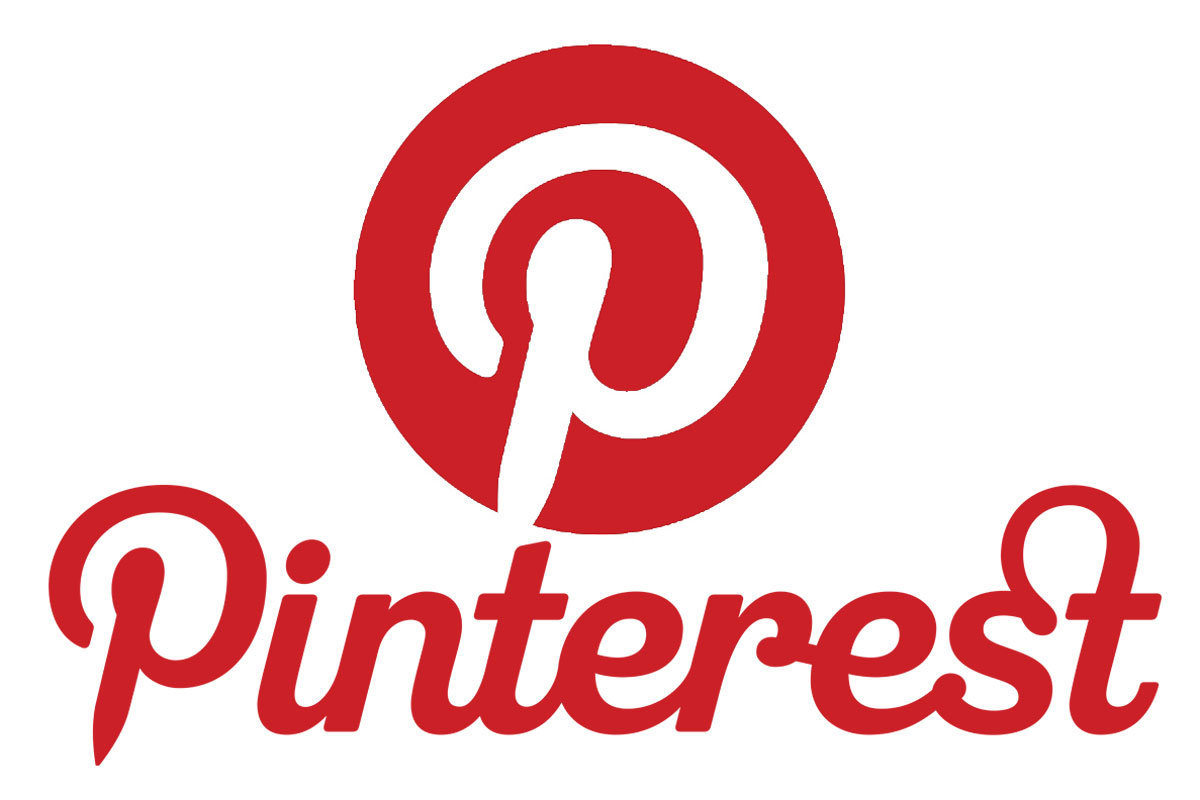 The company now has over 400 million monthly active users and is considered to be a leader in the visual search industry.
Pinterest's mission is to help people discover things they love and to help them make those things happen. They offer personalized recommendations based on user interests so that every time someone uses the app, they have a unique experience tailored to their interests. Besides browsing through Pins, users can also find creative ideas by searching with keywords or categories.
In addition to being a place to discover new ideas, Pinterest is also a great tool for businesses and advertisers. Businesses can create Pinterest accounts to showcase their products and services and reach potential customers in a visually appealing way. Companies can also use Pinterest Ads to target specific audiences and increase brand awareness.
Aside from its original platform, Pinterest has developed other apps and services such as Lens, which helps users shop for items similar to what they see in pictures; and Instant Ideas, which suggests related content from around the web. Additionally, the company has created partnerships with brands like Target and Walmart to give users access to even more products.
Overall, Pinterest is a powerful platform for discovering new ideas, shopping, and connecting with businesses. Through its unique tools and features, the company continues to grow and provide users with endless possibilities for creativity.
Reddit – Reddit is a social media platform created by Steve Huffman and Alexis Ohanian in 2005. It is a site that allows users to post content and engage in conversations about a variety of topics. There are over 330 million active users on Reddit, making it one of the largest social media networks in the world. The company is valued at over 3 billion dollars and employs over 500 people.
One of the unique features of Reddit is its voting system which allows users to upvote or downvote posts and comments. This encourages users to create interesting, thoughtful content that adds value to the conversation. Reddit also has a strong emphasis on community with subreddits aimed at different interests and topics.
Reddit is profitable through its advertising model which displays ads across the website based on user preferences. It also has an internal digital currency called "Reddit coins" which can be used to purchase subreddit memberships and premium services such as custom emojis.
Reddit offers many tools for users including the ability to create polls, share images, and join live discussions. It also provides a number of moderation tools that allow admins to keep the conversations civil. Reddit is available on both desktop and mobile platforms making it accessible to everyone.
Overall, Reddit is a great place for people to connect and discuss their interests. With its wide range of users and topics, it is easy to find something interesting and engaging. With its powerful voting system, it encourages users to create quality content and be part of meaningful conversations.
WhatsApp – WhatsApp is one of the leading messaging platforms of the world. Founded in 2009, WhatsApp allows users to send and receive messages, photos, videos, audio recordings, documents, and more in a secure and private way. Over time, it has become one of the most popular messaging apps used by people all over the world.
WhatsApp was created by two former Yahoo! employees, Jan Koum and Brian Acton. Initially, the idea behind the app was simple; provide a platform for people to communicate with their contacts without relying on text messaging services. The founders wanted to create a more efficient way of communication.
The first version of WhatsApp was released in 2009 and quickly gained popularity due to its reliability and user-friendly interface. It was designed to be a cross-platform application, allowing any device running iOS, Android, Windows Phone, Blackberry, and Symbian operating systems to access it.
In 2014, Facebook acquired WhatsApp for $19 billion, making it one of the largest acquisitions in the history of technology. Since then, WhatsApp has seen tremendous success and growth. Today, the app boasts over 1.5 billion active monthly users, who send over 65 billion messages daily.
WhatsApp is dedicated to providing a secure and private messaging experience. Its messaging platform uses end-to-end encryption, meaning that no one can intercept or read messages sent between users. It also provides a variety of features such as group chats, video and audio calls, status updates, and more.
WhatsApp is constantly evolving and introducing new features to make the messaging experience better. In 2020, the company launched a redesigned version of the app that includes a new dark mode, improved privacy settings, and more.
Overall, WhatsApp has revolutionized the way we communicate and share information. With its easy-to-use features, secure platform, and massive user base, WhatsApp has become one of the best messaging apps in the world.
CONCLUSION
In 2023, social media companies in the United States continue to be a powerful force in the digital landscape. They have enabled users to easily connect with friends and family, discover emerging content, and share their ideas and experiences with the world. Major platforms such as Facebook, Twitter, Instagram, Snapchat, YouTube, and TikTok remain popular, while newer players such as Discord and Twitch have also made inroads.
Despite some controversies, social media has become an increasingly important tool for individuals and businesses alike, allowing them to reach potential customers and build meaningful relationships.
Overall, social media is here to stay and continues to serve as a valuable platform for communication, collaboration, and information sharing.