Trends
Top 10 Best Supply Chain Companies in India in 2022
In India, there are many types of startups, but supply chain startups are dominating.
Since the government is focusing more on industries dependent on supply chains like e-commerce, agriculture, and many others, the growth of supply chain startups has increased in India. This sectoral focus is mainly intended to enhance the nation's infrastructure. Transportation is an important aspect of the supply chain. Many entrepreneurs have developed several startups in the supply chain startup industry, and investors are also attracted to investing in these startups. Let's take a look at the top supply chain startups in India.
Indian entrepreneurs have founded many startups since the country has developed as a startup hub in recent years. Startups are becoming more important than businesses to Indian entrepreneurs. Startups are new companies founded by entrepreneurs who have unique and innovative ideas for developing new products and services for the future. By creating startups, economies grow around the world.
Additionally, it decreases unemployment and increases GDP—the greater the number of startups, the greater the number of jobs. Many of these startups are backed by big business tycoons and other companies. Their business model is repeatable and scalable. Their goal is to earn more profit in the shortest time possible. In response to PM Modi's initiative of "Make in India", many startups have increased. Under this scheme, young entrepreneurs can develop startups.
Supply chains include all steps involved in producing and delivering a product or service, from the point at which raw materials are sourced to the end at which the product or service is delivered to the end-users. In the supply chain, all of the stages and tasks of producing a product or service are outlined, the information being communicated, the natural resources converted to useful materials, and the human resources involved.
Top 10 Best Supply Chain Companies In India 2022
Supply chain startups in India are thriving and offering their customers many benefits. These startups in the supply chain include Rivigo, Shadowfax, Porter, Leap India, and Ecom Express, among others. The top 10 supply chain startups in India that are attracting many investors and growing faster are summarized in this article.
1. Rivigo
The company also provides transportation services to its customers. Rivigo is one of the leading supply chain startups in India. Gazal Kalra and Deepak Garg founded the company in 2014. Haryana is the company's headquarters. Among the industries it serves are e-commerce, automotive, frozen and processed foods, clothing, and automobiles.
This startup aims to humanize logistics. The company aims to make the supply chain faster, safer, and more cost-effective. In addition to providing services for e-commerce and automotive, it also offers FMCG and many other benefits. KB Global Platform Fund, Warburg Pincus, SAIF Partners and Innoven Capital have all contributed $268.7 million to the startup.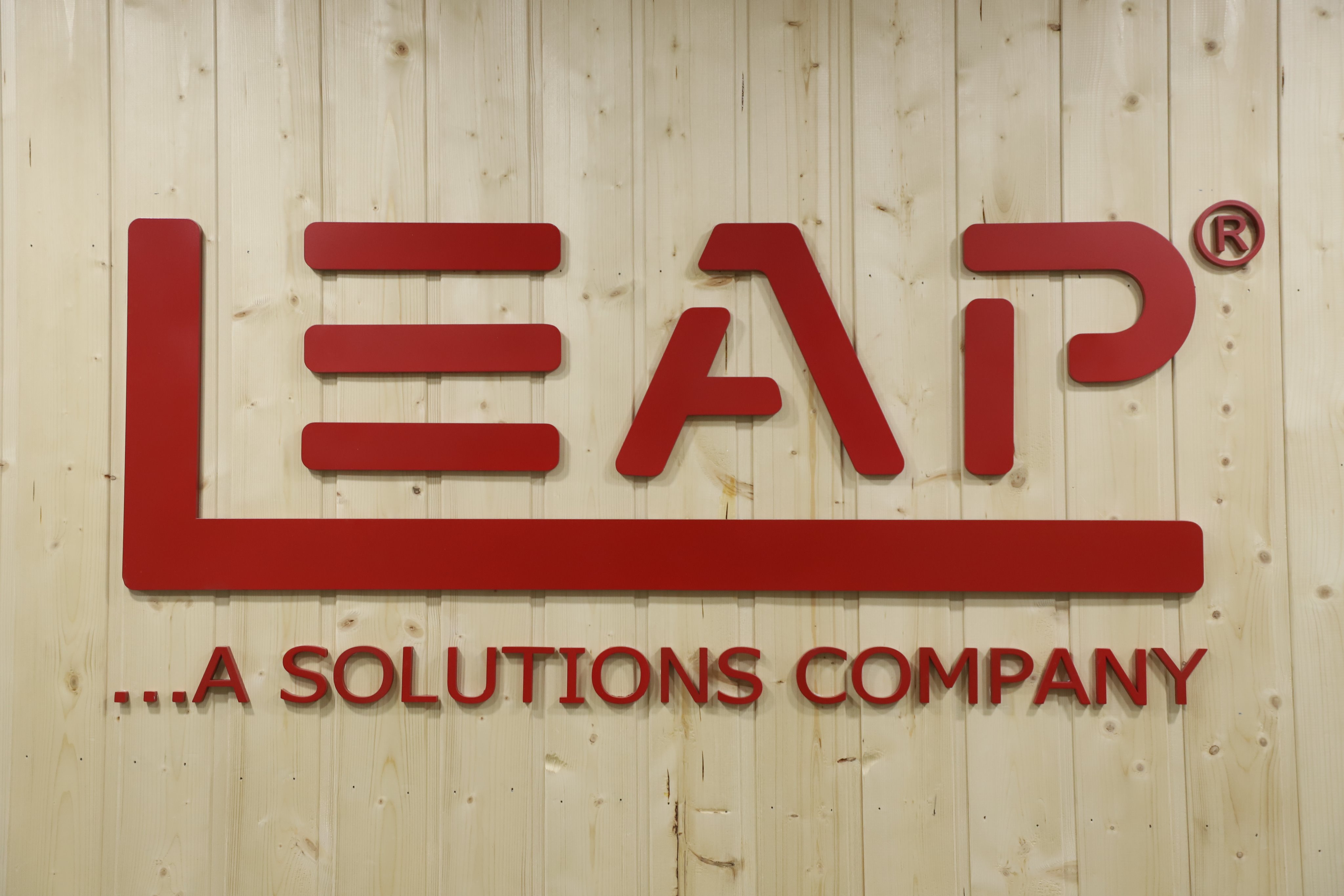 2. Leap India
Sunu Mathew founded the company in 2013 as a supply chain startup in India. The company's headquarters are located in Kandivli, Maharashtra. Its products include pallets and containers for rent throughout India. The company offers end-to-end solutions for moving goods in addition to returnable packaging like wooden pallets, plastic containers, wooden boxes, utility boxes, and crates.
Venture capitalists Morgan Stanley, Mayfield Fund, Samena Capital, Sixth Sense Ventures, TVS Capital Funds, India Nivesh Fund, people, and Harsh Mariwala have donated $79.9 million to the startup.
3. Shadowfax
Shadowfax, founded by Abhishek Bansal and Vaibhav Khandelwal in 2015, is one of the supply chain startups in India. Bangalore, Karnataka, is where the company's headquarters are located. Providing customers with a one-stop-shop delivery solution is its main objective, and an app is also available. Business services include food and pharmacy delivery, as well as e-commerce.
To deliver products to customers, the company seeks to provide a trustworthy platform. The company's delivery services are currently available in more than 75 towns and cities in India. Eight Roads Ventures India, Qualcomm Ventures, International Finance Corporation, NGP Capital, Mirae Asset Global Investment, and Mirae Asset Naver Asia growth fund have contributed $119.7 million to the startup.
4. 4tigo
4tigi provides fleet management services to truck owners in India, one of the leading supply chain startups. Founded in March 2015 by Vivek Malhotra, 4tigi offers fleet management services. Headquartered in Bangalore, Karnataka, the company was founded in 1982. Startups aim to transform the Indian logistics and transportation ecosystem with the help of technology. Anjani Mandal and Vivek Malhotra have invested $10 million in the startup.
5. Delhivery
In addition to providing transportation facilities, warehousing, freight, and order fulfilment services, Delhivery is one of India's leading supply chain firms. Founded in May 2011 by Bhavesh Manglani, Kapil Bharati, Mohit Tandon, Sahil Barua, and Suraj Saharan, the startup provides web-based answers to business questions. Gurgaon, Haryana, is the headquarters of the company.
Supply chain management is a priority for the company. Every month, over 15 million customers use India's startup services. The company focuses on e-commerce products and enables quick shipping and fast connection with customers. Softbank, The Carlyle Group, Fosun International, Steadview Capital, Canada Pension Plan Investment, and Tiger Global Management raised $959.6 million for the startup.
6. Porter
In August 2014, Pranav Goel, Uttam Digga, and Vikas Choudhary founded Porter, an Indian supply chain startup. Bangalore, Karnataka, is the headquarters of the company. The company provides mile-by-mile delivery services. The startup provides last-mile services and these help businesses transport goods throughout the city for delivery. This is an e-commerce company dealing with FMCG, SMEs, 3PLs, couriers, and traders.
The company provides clients with cost-effective, efficient and dependable transportation solutions within cities. Delhivery, Amazon, ITC, Flipkart, Urban Ladder, Aramex, Furlenco, Pepperfry and many others are its major clients. LGT Lightstone, InnoVen Capital, Sequoia Capital India, Kae Capital, Mahindra Rise, and Rajeev Chitrabhanu (Magnetic) invested $32.1 million in the startup.
7. Edgistify
In India, Edgistify is a startup committed to optimizing supply chains end-to-end. In June 2016, Antim Suman, Kamal Kishore Kumawat, and Umang Shukla founded Antim Suman Technologies. Maharashtra is the location of the company's head office. The startup designs a supply chain for industries. To find the most suitable warehouse in the country, the company focuses on locating one. A thorough description of the warehouse can be found on the company's website.
8. FreightBro
India's FreightBro is a popular startup in the supply chain industry. Anand Babu and Mohammed Zakkiria founded the company. In October 2016, Raghabendran Viswanathan joined the company as CEO. The company has its main office in Mumbai, Maharashtra.
Startups help businesses increase the efficiency of day-to-day business operations to concentrate on what it does best. Furthermore, it offers advice to companies in addition to supply chain solutions. Suresh Kumar and Betatron Venture Group have made a $3.5 million investment in Venture catalysts.
9. TruckEasy
The company, called TruckEasy, is a supply chain startup in India that functions like Uber for trucks. They provide a platform through their app to connect with truck operators for freight shipping. Founded in 2015 by Nikhil Thomas, Vikram Kodgi, and Avinash Achar, the company is based in Hyderabad, India. Clients of the company can use the company's intracity logistics services. Live tracking is available for trucks rented on the site.

10. Blackbuck
Supply chain startup BlackBuck in India makes trucking more convenient for shippers and truckers. Founded in 2015 by Chanakya Hridaya, Rajesh Yabaji, and Ramasubramaniam B, the company sells optical products. Karnataka is the company's headquarters. A smart supply chain is developed using data science and logistics. The company is India's largest trucking network at present.
Venture capital firms including Trifecta capital Advisors, Sequoia Capital India, Sands Capital Ventures, International Finance Corporation, Light Street Capital, Accel, Wellington Partners, B Capital Group, and Goldman Sachs have invested $297 million in the startup.
Importance of SCM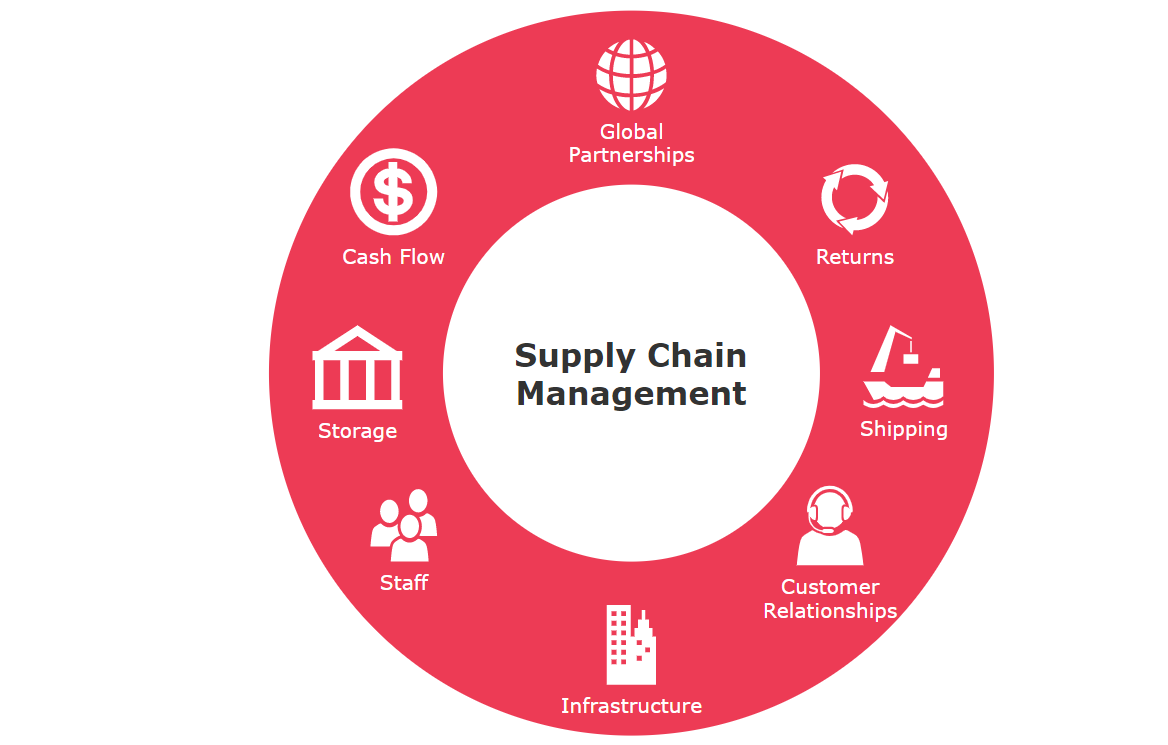 It is essential for a variety of reasons, including:
A supply chain manager's primary objective is to reduce the costs incurred throughout the chain. The management of inventory, relationships with suppliers, and improving production processes are a few methods supply chain managers can employ to reduce costs further. Profits increase for firms when prices are reduced throughout the supply chain.
Interconnected Supply Chain
There may seem to be a few companies working together to deliver products to consumers through supply chains. However, the world can easily be seen as a massive supply chain, which is much more complex than that. Material and component suppliers, distributors, producers, and consumers constantly communicate as materials and components are turned into final products. Consequently, supply chain managers should be focused on visibility and communication and on growing their organizations, collaborating, and outsourcing.
Information Transfer and Communication
The foundation of all societies relies on supply chain management (SCM). A robust supply chain is built upon effective communication and information transfer in real-time. To facilitate this, all players in the supply chain must establish strong relationships with each other and ensure communication is accessible and that all are aligned toward a common goal. Supply chain managers are responsible for reducing delays or errors in the transfer of information from one link of the chain to the next. Technology has advanced to the point where many modern manufacturers can communicate order statuses in real-time to both consumers and suppliers to meet everyone's needs.
Customer service can be directly improved by effective supply chain management. The SCM process ensures that the correct quantity and type of items are delivered on time. Reduced delays and better customer satisfaction will result from interconnecting suppliers and distributors. Also, a well-managed supply chain allows both customers and customer service personnel to be kept informed at all times about the progress of their orders.
Organizations need management to remain agile and respond to unforeseen issues or variations. The companies will detect problems and find appropriate solutions more quickly by streamlining supply chain processes and increasing visibility. Furthermore, you can quickly analyze what-if scenarios and contingency plans with PlanetTogether's Advanced Planning and Scheduling Software (APS), which can aid with your overall supply chain.
With PlanetTogether's visual scheduling software, you have a clear view of your production process using PlanetTogether's graphic scheduling software. This helps you identify areas where productivity can be improved and constraints that need to be managed quickly. For manufacturing operations that strive to increase productivity, reduce costs, and deliver products on time, PlanetTogether APS is a necessity. Manufacturing companies worldwide are implementing advanced planning and scheduling software to improve productivity.
Benefits of understanding in a company's
When performing an external analysis as part of a strategic planning process, mapping out a supply chain is one of the most critical steps. To define its market and decide its future direction, a company must lay out its supply chain. As a company develops a corporate strategy, it must decide whether to operate a single business line or venture into other related or unrelated industries.
An industry represented by each stage of a supply chain is essentially different, for example, the extraction of raw materials and manufacturing of the goods. As a result, a company can understand others involved at each stage, giving them some insight into what makes an industry competitive or attractive for them in the future.
The growth of organized retail in India needs to understand the role of the supply chain. For India to find viable solutions to its supply chain challenges, the Indian chain Council has been formed. Creating loss-free supply chains will be possible by creating a shelf-centric partnership between the retailer and the manufacturer in the organized retail sector. The bottom line and top line will also grow as a result.
The presence of fresh produce (vegetables and fruits) is very limited in the organized retail sector of India. A large part of this is due to a very fragmented chain. It management plays an important role in India's organized retail sector. India's organized retail market places a great deal of importance on the supply chain to meet the demands of Indian customers for a variety of products at affordable prices.
With regards to all the different offerings a company decides for its customers, whether it is cost, service, or the quick response to the ever-changing tastes of its customers, it is the supply chain that ensures those offerings to the customer. India's infrastructure is inadequate in the road, rail, and air connections. As a result, warehousing is an integral part of supply chain operations. Attempting to deal with these challenges, Indian retailers reduce transportation costs and invest in logistics directly or through partnerships.
It become even more important as the Indian organized retail sector grows, leading to a greater level of responsiveness and adaptability towards customer demands. There is also a need for more cost-effectiveness and collaboration in the supply chain in this sector. With the Indian organized retail industry boom, the supply chain has played an increasingly important role. Retailers in India must ensure that their supply chains are properly maintained since their growth depends heavily on them.
Here are two examples of supply chains:
Raw materials are sourced and extracted at the beginning of the generic supply chain. A logistics provider then transports the raw materials to a wholesaler who acts as a distributor. Manufacturers take the raw materials to refine and process them into the final product. The finished product is then wholesaled by a distributor then sold to a retailer. Ultimately, the consumer purchases it from the retailer. After a consumer purchases it, the cycle is complete, but then the consumer's demand drives more raw materials to be produced, and the cycle continues.
Supply Chain for an e-Commerce Company
E-commerce companies operate websites that sell various products. In eCommerce, products are processed through technology such as a shopping cart, an order system, or a third-party application when a customer places an order. Once the order is placed, the payment processor takes care of the transaction, creating a whole new supply chain. Often, payment processors use a third-party system, such as PayPal, Stripe, and banks are also involved, as are different providers.
Often, payment processors use a third-party system, such as PayPal, Stripe, and banks are also involved, as are different providers. The warehouse receives the order and ensures that the product will be available for delivery when the order is placed. Warehouses can be in-house or outsourced. A shipping company then picks up the order from the warehouse. As before, the shipping may occur within the company or by a third-party company. Upon arrival at the customer's door, the customer receives the package.
Conclusion
However, ill-planned infrastructure facilities cannot expand the customer base in the digital era. Logistics services are needed by our country more and more, but the market is fragmented. By 2022, however, India is taking giant steps and experimenting with digital technology. The Indian economy still has much potential for creating value, but it has yet to be explored.
To be beneficial to logistics and supply chain management, stakeholders need to collaborate and focus more on it. In addition to infrastructure providers, operators, technology companies, and logistics providers, everyone must put in their time and effort. Radically transforming an existing supply chain is not as easy as it may seem since you'll still have to balance the demands for cost efficiency with the requirements for a robust and secure supply chain. Supply chains may also be affected by new logistics considerations.
Companies are expected to diversify their suppliers while developing a flexible and cost-effective supply chain over the coming years. However, the longer-term will require companies to engage in a more holistic analysis that could result in changes more drastic than moving supplies nearby or to another country or digitalizing supply chains to ensure a more sustainable operation moving forward. It's essential to model and test different scenarios as holistic analysis. Contingency plans should also be included in change scenarios to allow for the possibility of adjusting and reverting elements of the supply chain quickly.
Edited and published by Ashlyn