Trends
Top 10 Best Ticketing Companies In USA In 2023
Top 10 Best Ticketing Companies In USA In 2023
INTRODUCTION
In 2023, ticketing companies in the United States continue to provide valuable services for venues, event organizers, and attendees. Ticketing companies such as Ticketmaster, AEG Presents, Eventbrite, and AXS provide a wide range of services, such as secure online ticket purchases, automated ticket delivery, fraud prevention, customer support, and real-time reports.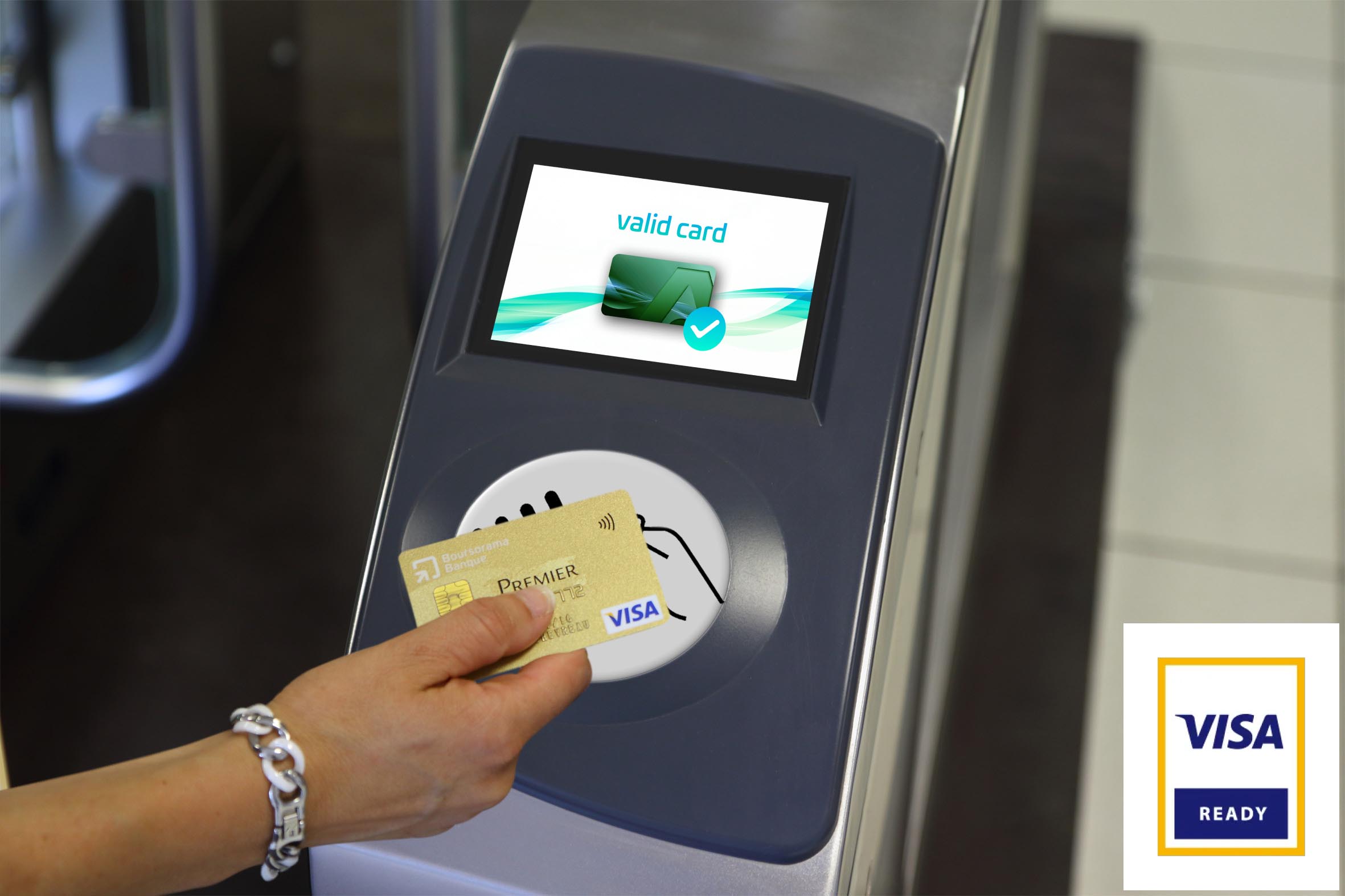 Tickets can be bought in a variety of ways, including via a website or app, over the phone, at a box office, or at local retailers. Additionally, many of the leading ticketing companies offer exclusive access to presale tickets, VIP experiences, and more. With the increased use of mobile devices and digital ticketing, these companies are able to provide more efficient and cost-effective services for all involved.
Furthermore, many ticketing companies have implemented accessibility measures that enable disabled customers to easily purchase tickets online. All in all, ticketing companies in the United States in 2023 continue to play an integral role in ensuring successful events.
IMPORTANCE
In 2023, ticketing companies in the United States will be vital for businesses to reach their customers and allow them to purchase services or products. Ticketing companies provide an efficient and convenient way for businesses to manage transactions and make sure that customers have a seamless experience when purchasing goods or services. These companies can help businesses keep track of customer information, track sales, and provide customer support.
Additionally, ticketing companies in the United States are becoming more important because they make it easier for businesses to target their customers with promotions and discounts. By using ticketing systems, businesses can easily identify which customers are most likely to buy their products and services, as well as find out what promotions and discounts may be available. This allows businesses to better cater to their customers' needs and preferences.
Furthermore, ticketing companies in the US are becoming increasingly important because they are creating more opportunities for businesses to increase their online presence. Companies can use their ticketing systems to provide their customers with a streamlined experience, allowing them to purchase tickets quickly and conveniently. Additionally, companies can use ticketing systems to host virtual events and process payments securely.
Overall, ticketing companies in the United States are becoming increasingly important for businesses to reach their customers and manage their transactions. With the help of ticketing systems, businesses can easily identify their customers, offer promotions and discounts, and provide a secure and convenient payment processing platform. Ticketing companies are essential for businesses to succeed in the modern digital economy.
Here are the top 10 best ticketing companies in USA in 2023
Ticketmaster – Ticketmaster is a global ticketing company that allows customers to purchase tickets to concerts, sports games, theatrical performances, and other live events. Founded in 1976, Ticketmaster has become the world's largest ticketing company, operating in more than 20 countries and providing access to millions of events each year.
By utilizing advanced technology and a network of partners, Ticketmaster provides an efficient, secure and easy way for customers to purchase tickets online or over the phone. With its industry-leading customer service, Ticketmaster makes booking and attending events simple and convenient. Customers can choose from a range of seating options, as well as add merchandise, transportation and other services to their order.
Through its partnership with Live Nation, Ticketmaster also offers exclusive deals and discounts on select events. Ticketmaster continues to evolve and innovate, recently introducing features such as mobile ticket delivery and enhanced seating views. For customers, Ticketmaster is a reliable source for all their event ticketing needs.
StubHub – StubHub is a leading digital fan-to-fan ticket marketplace that allows fans to buy and sell tickets for sports, concerts, and theater events. Founded in 2000, StubHub has quickly become one of the world's most popular ticketing companies, as it offers an easy and secure way for fans to purchase or resell tickets from their computer, mobile device, and ticket outlets.
With over 17 million attendees to its more than ten thousand events each year, StubHub continues to be a leader in providing customers with a convenient and reliable way to buy tickets.
StubHub provides a wide variety of services, including online ticket sales, delivery, and box office pickup options, event calendar listings, and pre-sale access. Customers can search for tickets using StubHub's search engine, which includes a price range filter, seating chart view, and other amenities.
Fans can also access exclusive deals and discounts on StubHub through its partnerships with major brands, such as Visa, MasterCard, American Express, and PayPal. Additionally, StubHub offers 24/7 customer service and a money-back guarantee.
In addition to providing customers with ticketing services, StubHub is heavily involved in the overall fan experience. For example, StubHub sponsors a number of sporting events, festivals, and live music performances throughout the year. StubHub is also committed to giving back to the community, and donates 1% of its profits to various charities.
Given its commitment to providing customers with a simple, safe, and enjoyable experience, it's no wonder why StubHub is one of the world's most popular ticketing companies. From its partnerships with major brands, to its dedication to philanthropy, and its focus on providing a superior fan experience, StubHub is leading the industry in innovation and customer satisfaction.
Vivid Seats – Vivid Seats is a leading online event ticket marketplace based in Chicago, Illinois. Founded in 2001, Vivid Seats has grown to become one of the largest independent ticket marketplaces in the world, handling over 10 million tickets a year. Vivid Seats provides customers with a secure and convenient way to purchase tickets to events ranging from concerts and theatre to sports and comedy shows.
The company has an expansive selection of tickets for sale at competitive prices, making it the perfect choice for fans looking to score tickets to their favorite events. With 24/7 customer service and a hassle-free guarantee, Vivid Seats strives to make sure customers have the best experience when purchasing tickets.
Additionally, Vivid Seats works closely with teams, artists, and venues to ensure that consumers get access to exclusive deals and offers. Whether it's a last minute purchase or you're planning ahead, Vivid Seats ensures that everyone can easily find the perfect ticket for their next event.
AXS – AXS is an American technology company based in San Francisco, California. The company specializes in the development of software and hardware solutions that enable individuals and organizations to quickly and securely access, manage, and transact digital assets. AXS was founded in 2014 with the mission to create a secure and efficient global financial infrastructure for the digital economy.

The company's core product is an open-source blockchain platform – AXS Chain – based on its proprietary blockchain protocol, specifically designed for asset transactions. AXS Chain enables real-time, low-cost, and secure transactions between individuals and organizations. It also offers a suite of related services such as a decentralized exchange, settlement, escrow service, and asset management.
The company's products are designed to help users truly own and control their digital assets, while providing a secure, cost-effective way to move digital assets without sacrificing security or transparency. AXS is committed to creating an open, transparent, and secure financial transaction infrastructure that can be accessed by anyone, anywhere.
AXS is actively involved in the blockchain and cryptocurrency industries, both through partnerships and investments. They have established relationships with some of the largest companies in the blockchain world, allowing them to gain insights from industry experts. Additionally, the company has invested in several promising startups in the space, such as Stellar, Ethereum, and Ripple.
Overall, AXS is a company striving for a future where everyone has access to the same tools and resources necessary for the free movement of digital assets. By leveraging blockchain technology, AXS is pushing for a more secure, efficient, and transparent way to transact digital assets across all borders.
Gametime – Gametime is a tech-enabled entertainment company that connects people with amazing experiences. Founded in 2017, they have grown to become one of the world's leading providers of tickets to sports, music, theater, and other live events. Their mission is to make it easier for anyone to attend the events they care about.
By utilizing innovative technology, Gametime offers users an easy way to search and purchase tickets. They provide customers with personalized recommendations, exclusive deals, and real-time updates on ticket availability. Customers can also use the Gametime app to view ratings and reviews from previous attendees, so that they can make informed decisions about tickets.
In addition to providing customers with access to amazing experiences, Gametime also gives back to the community by partnering with various charities. Through these partnerships, Gametime has been able to provide donations to organizations such as Feeding America, St. Jude Children's Research Hospital, and Boys & Girls Clubs of America.
Apart from ticketing, Gametime also provides services to venues, teams, and brands. They help them increase their revenues, extend their reach, and maximize engagement with fans. By leveraging their data insights, Gametime helps its partners create strategic marketing initiatives that drive success.
Overall, Gametime is committed to creating memorable experiences for all. With their user-friendly platform, powerful data-driven insights, and commitment to giving back, Gametime has quickly become a leader in the industry and a trusted source for entertainment tickets.
SeatGeek – SeatGeek is a technology company based out of New York City that provides a powerful search engine to help people find the best tickets for live events. The company was founded in 2009 and has since become one of the leading ticket search engines in the world. With SeatGeek, users have access to an extensive selection of tickets across a wide range of sports, music, theatre, and other live events.
The company offers several features to make it easier for users to find the perfect ticket. This includes filters to refine searches by price, section, row, or seat number; interactive seating charts; personalized recommendations; and mobile apps for iOS and Android devices. In addition, SeatGeek's Score feature gives customers an easy-to-understand rating of the overall value of the tickets they are considering.
SeatGeek has partnered with numerous organizations in order to provide users with the best possible ticket buying experience. These partners include Major League Baseball (MLB), National Basketball Association (NBA), National Hockey League (NHL), Major League Soccer (MLS), National Football League (NFL), National Collegiate Athletic Association (NCAA), and many more.
SeatGeek also operates a blog, which covers a variety of topics related to the ticket industry, such as tips for getting the most out of your ticket purchase, what to expect at live events, and more. Additionally, the company runs a customer service team available 7 days a week to answer any questions regarding ticket purchases.
All in all, SeatGeek is committed to providing its users with the best possible ticket buying experience. With its powerful search engine, intuitive design, and helpful customer service team, SeatGeek continues to be a top choice for fans looking for tickets to their favorite events.
ScoreBig – Scorebig is a leading online ticket platform that allows customers to find, compare and purchase tickets for events across the US. Founded in 2013 by two entrepreneurs from the University of Michigan, Scorebig has become one of the fastest growing companies in the US.
With their unique self-service ticketing platform, customers have access to over 1 million event listings from more than 10,000 venues, including sports, concerts, theater shows and more. Customers can also save up to 60% off the regular ticket price with Scorebig's proprietary discounts.
Additionally, Scorebig's customer service team is available 24/7 to assist customers with any issue they may have related to purchasing or using tickets. Through its innovative technology, Scorebig has been able to provide an easy and convenient way for customers to purchase tickets to their favorite events.
By providing personalized deals on tickets and excellent customer service, Scorebig has created a loyal customer base, making it one of the most respected ticketing companies in the US.
TickPick – TickPick is a leading e-commerce ticket marketplace founded in 2011. It provides an innovative way to purchase tickets for concerts, sports and theater events across the United States and Canada. TickPick offers an extensive selection of available tickets for all events and venues at unbeatable prices.

Customers can search by team, artist or venue to find the best prices on tickets. They also offer fast delivery, secure checkout and a risk-free guarantee. On top of that, they have a low service fee and no hidden fees, so customers can always be assured of getting the best deal possible.
With over 10 million tickets sold, TickPick is one of the most trusted ticket sellers online. They strive to provide the easiest, fastest and most secure way to purchase tickets and make sure that customers get the perfect experience when buying their tickets. Their customer service team is highly trained and ready to answer any questions or concerns.
TickPick has been featured in several news outlets such as The New York Times, Forbes and Billboard. They are committed to making sure their customers have an enjoyable experience with their ticket purchasing process.
See Tickets – See Tickets is a leading ticketing company based in the UK. Founded in 1999, they are pioneers of the event ticketing industry, providing tickets to live events such as music, theatre, comedy, sports, and festivals. They have an extensive network of partners across Europe, giving them access to millions of tickets for both small and large-scale events.
The company's mission is to make it easy for customers to find and buy tickets to their favorite events. Through their comprehensive website, app, and customer service team, they can assist customers with any query or request. Customers can search and sort through an ever-growing selection of tickets, quickly locate their desired seat/section, and purchase tickets in multiple ways.
See Tickets also offers additional services ranging from ticket protection insurance to VIP packages and even on-site concierge services at some venues. This ensures that customers have the best possible experience no matter the event. Furthermore, their excellent customer service team is available 24/7 to help with any customer queries.
In addition, See Tickets has also developed innovative technology to simplify the ticket-buying process. Their online platform allows customers to buy and manage their tickets, as well as receive email reminders and promotional offers. For larger events, their "Queue Manager" technology helps to reduce long queues and waiting times.
See Tickets continues to provide an exceptional service to its customers both in the UK and abroad. With their commitment to customer service and innovation, they remain a leader in the ticketing industry.
Eventbrite – Eventbrite is a global ticketing and event technology platform that was founded in 2006. It enables anyone to create, share, find, and attend events of all kinds. Eventbrite's mission is to bring the world together through live experiences. The platform has over 200 million tickets sold and millions of events hosted annually in 170 countries.
Eventbrite provides technology for organizers to manage their events and help them promote, plan, and connect with attendees. This includes features such as event creation and management tools, event discovery, analytics, and marketing. For event attendees, Eventbrite provides an easy-to-use ticket buying and registration process and a secure payment system.
Additionally, Eventbrite offers a suite of products designed to help organizers optimize and grow their events. These include tools such as targeted advertising, customized reports, and insights on audience behavior.
With its innovative and forward-thinking approach to events, Eventbrite has become one of the leading event platforms in the world, helping to bring people together through live experiences.
CONCLUSION
In 2023, the ticketing industry in the United States is expected to be highly competitive. Many online ticketing companies have emerged in recent years, offering innovative solutions for customers looking for convenience and safety. Large companies such as Ticketmaster, Live Nation, and Ticketfly are still leading the way in terms of market share and revenues.
Smaller companies are also emerging in certain niche markets, offering more personalized services and lower prices. Overall, with increased competition and an ever-evolving technological landscape, the ticketing industry in the United States is sure to remain dynamic and interesting in the years to come.