Trends
Top 10 Best Textile Companies In USA In 2023
Top 10 Best Textile Companies In USA In 2023
INTRODUCTION
In the United States in 2023, the textile industry is a multi-billion dollar industry. Major players in the industry include companies such as Cone Denim, Unifi, and Milliken. These companies are focused on producing high-quality fabrics for apparel, bedding, and upholstery.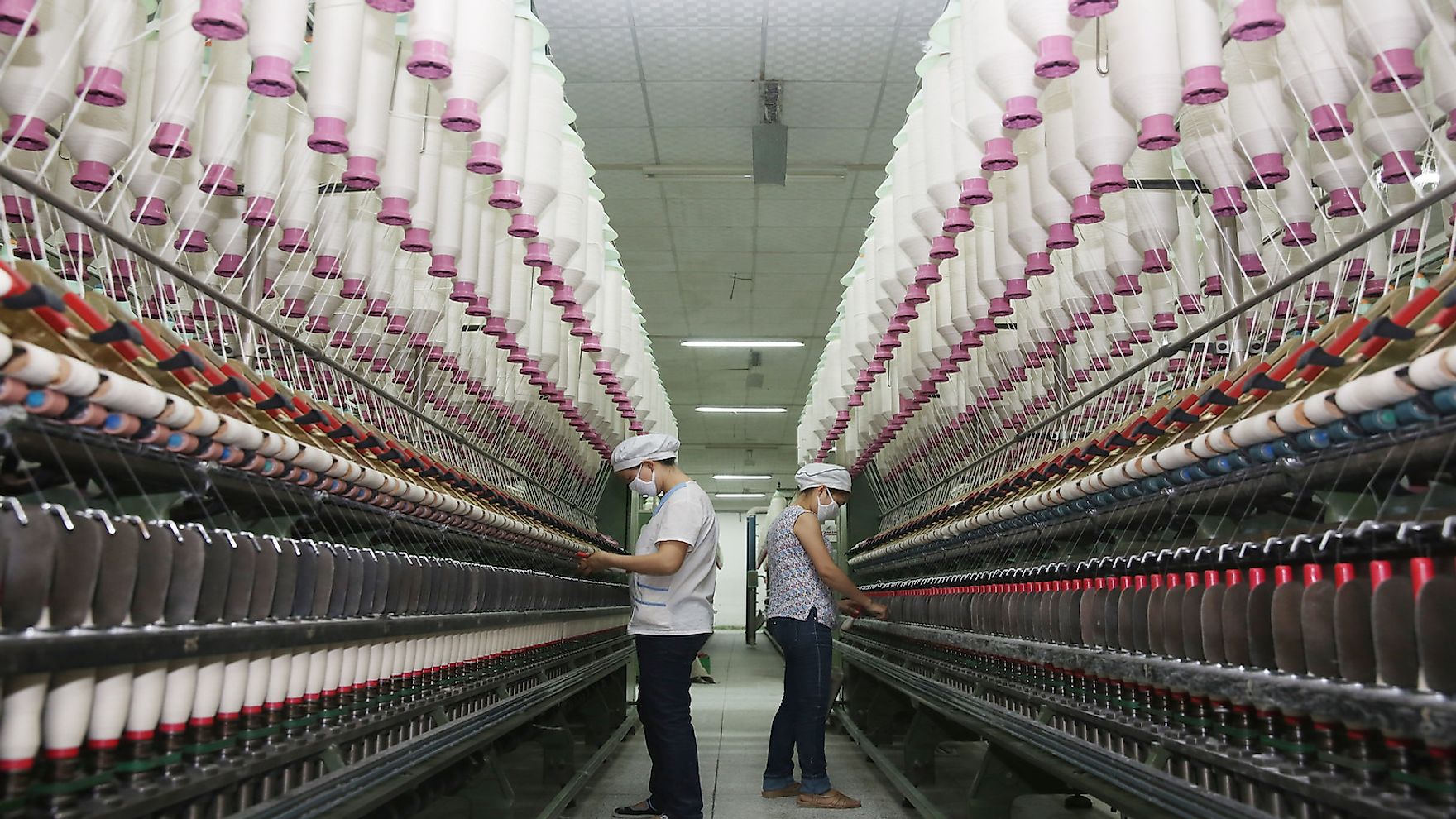 Additionally, innovations in technology have enabled the production of eco-friendly and sustainable fabrics. For instance, Cone Denim has developed a unique process that blends organic cotton with recycled polyester to create durable fabric with excellent sustainability credentials.
Unifi, another major player in the US textile industry, produces fabrics made from recycled water bottles and other post-consumer materials. In addition to these large companies, there are numerous small-scale and craft manufacturers who specialize in producing customized and specialized textiles.
All these companies have come together to make the US textile industry one of the most diverse, dynamic, and innovative industries in the world.
IMPORTANCE
Textiles are an important industry in the United States, providing jobs for millions of Americans. In 2023, textile companies will continue to play an integral role in the US economy, with the US textile and apparel market estimated to be worth over $350 billion. Textiles can be used for a wide range of products, from clothing and furniture to industrial applications such as car parts and medical supplies.
Textile companies in the US also have the advantage of being able to produce goods domestically, creating jobs in US manufacturing plants. This allows US companies to compete on a global level by producing high-quality items at competitive prices. US textile companies are innovating in areas like energy efficiency and automation, while continuing to boost production capacity.
In terms of environmental impact, US textile companies are making strides in sustainable practices. Many companies have implemented eco-friendly processes in their manufacturing, using recycled or biodegradable materials when possible. These efforts help reduce waste, conserve natural resources, and benefit the environment in the long run.
Additionally, US textile companies are leveraging technology to create new products and further improve production efficiency. With advances in robotics and artificial intelligence, these companies are able to increase their productivity while reducing labor costs. As a result, US textile companies are able to remain competitive in a global market.
All in all, US textile companies are essential to the US economy, with the industry expected to remain strong in 2023. The industry is making progress in terms of sustainability, innovation, and efficiency, positioning it for continued success.
Here are the top 10 best textile companies in USA in 2023
Cotton Incorporated – Cotton Incorporated is a global leader in cotton research, technology, and product development. Founded in 1970, the company works to improve the sustainability of cotton production through innovation and research. It provides scientists, breeders, agronomists, and producers with access to vital tools and resources necessary to cultivate successful and sustainable cotton crops.
Cotton Incorporated's knowledge hub includes an extensive library of research publications, webinars, and access to their proprietary CottonPro database. They also provide educational workshops, seminars, and conferences for the industry. Cotton Incorporated operates in over 20 countries and works with more than 350 partners worldwide.
They are known for their commitment to promoting responsible manufacturing and environmental stewardship practices. Their research focuses on developing new varieties of cotton, pest management systems, improved irrigation efficiency, and reducing the impact of chemical use.
Cotton Incorporated has been a driving force behind the increased demand for sustainable cotton products in the fashion and home-textiles industries. With their continuous dedication to improving the sustainability of the cotton industry, they help create a better future for generations to come.
Unifi Inc. – Unifi Inc. is a global diversified manufacturer of synthetic and recycled fibers, plastics, and nonwovens. Founded in 1971, Unifi operates manufacturing facilities in the United States and abroad. The company produces polyester and nylon products for use in apparel, automotive, home furnishings, industrial and consumer goods, as well as medical, military, and other specialty applications.
Unifi is focused on innovation, sustainability, and service to meet the needs of its customers worldwide.
The company has grown from producing a single product—polyester yarn—to offering more than 500 products across seven product lines. Its diverse portfolios of proprietary technologies empower customers with access to products that are engineered to meet exacting requirements.
Unifi's portfolio includes its Sorbtek®, Repreve®, and AIO® brands. These branded fibers are used in everything from everyday apparel to advanced technical fabrics.
Unifi works diligently to create sustainable products that are made without compromising performance or comfort. It has earned numerous environmental certifications, including the Higg Index and Bluesign certification, as well as energy and water reduction targets. The company also recycles post-industrial polyester, using it to create new products.
In addition to being a leader in sustainability, Unifi is committed to helping shape the future of the industry by leading the way in innovations such as 3D imaging, intelligent automation, and machine learning.
As the world progresses, Unifi will remain at the forefront of creating sustainable, innovative and reliable products for a wide variety of applications.
Indorama Ventures USA Inc. – Indorama Ventures USA Inc. is a global chemical manufacturing company based in Houston, Texas. The company produces polymers, fibers, and chemicals used in a variety of industries. Founded in 2003, Indorama Ventures USA Inc. has quickly become one of the world's leading manufacturers of polyester-based products and specialty materials.
The company supplies products to some of the world's most recognized brands in automotive, electronics, packaging, apparel, and medical industries. With production operations in the United States, Mexico, Guatemala, Germany, the Netherlands, and Thailand, Indorama Ventures USA Inc. services customers around the world.
Indorama Ventures USA Inc. prides itself on its commitment to quality, innovation, and sustainability. All of their products are designed with environmental responsibility in mind, and they continuously strive to reduce their environmental footprint. They use recycled materials for their products and offer sustainable solutions to meet customer requirements.
In addition to their core business, Indorama Ventures USA Inc. is actively involved in the communities where their operations are located. They believe in supporting local businesses and charities, providing educational opportunities for their employees, and mitigating environmental impact. They are committed to creating better lives for their workers by providing them with safe and healthy working conditions.
Overall, Indorama Ventures USA Inc. is an innovative leader in the global chemical market, offering reliable and quality products while being socially responsible. Their commitment to innovation, sustainability, and advancement of their employees makes them stand out among their competitors.
Textile Exchange – A textile exchange company is a business that facilitates the exchange of textiles, fabrics and other resources between organizations or individuals. The services provided by these companies involve connecting customers who wish to source or sell various textile products with each other.
This type of organization offers a range of services including product sourcing, quality assurance, delivery and distribution, as well as identifying potential buyers or suppliers for their customers.
Textile exchange companies are typically established on an international basis and have skills and knowledge in the fields of market intelligence, logistics, finance and taxation, thus allowing them to offer a comprehensive service to their customers. They typically use online platforms to make it easier for customers to connect with buyers or sellers across the world.
Many textile exchange companies also offer their customers additional services such as trend analysis and forecasting, consulting services, and advising on marketing strategies, trends and production processes. They may also provide assistance in the areas of product design and development, as well as quality control and compliance.
Furthermore, they can provide assistance to customers in negotiating contracts and arranging financing in order to complete transactions.
Finally, an important part of any textile exchange company is its customer service team, which provides advice and assistance to customers throughout the entire transaction process. This team is committed to ensuring that all customers receive the best possible service, from start to finish.
Mount Vernon Mills – Mount Vernon Mills is a textile manufacturing company located in Trion, Georgia. Founded in 1883, the company produces denim, cotton twill and poplin for apparel and home furnishing markets.
The mill was originally owned by the Moses and Joseph family, descendants of the original settlers of Trion who arrived in 1882. In its early years, the mill employed 50 workers and operated 24 hours a day producing cotton cloth.
At present, Mount Vernon Mills is one of the largest and most diversified producers of denim and other fabrics in the world. It operates several factories throughout the United States and exports products to more than 40 countries worldwide.
The company manufactures a wide range of products such as denim, twills, prints, knits, and corduroys, as well as specialty items like poly-cotton blends, yarn-dyed fabrics, and stain-resistant products.
The company is committed to sustainability and has implemented an environmental management system across its operations. This includes the adoption of water conservation practices, reducing waste through recycling, and using energy efficient technology in its manufacturing processes. Mount Vernon Mills is also committed to social responsibility, offering job training and educational opportunities to local communities.
Mount Vernon Mills is renowned for its commitment to quality and innovation. It utilizes state-of-the-art technology and innovative design techniques to ensure that its products meet the highest industry standards. In addition, the company is committed to providing superior customer service and value to its customers.
With over a century of experience in the textile industry, Mount Vernon Mills continues to produce fabrics that are both timeless and contemporary.
Parkdale Mills – Parkdale Mills is a global leader in the production of high-quality textiles and yarns. Founded in 1925, the company has grown to become one of the largest and most respected suppliers of cotton fabric and yarns in the world.
With over 3,000 employees located in offices in more than 25 countries around the globe, Parkdale Mills manufactures a wide variety of products for the apparel, industrial, bedding, and home furnishing sectors.
The company's main focus is on producing quality yarns and fabrics that meet the highest industry standards. All of their processes, from fiber selection to spinning, dyeing, weaving and finishing, are performed with the utmost care.
Furthermore, Parkdale Mills also maintains an ongoing commitment to environmental stewardship by practicing sustainable methods in all areas of production.
As a vertically integrated manufacturer, Parkdale Mills controls every aspect of its yarn and fabric production, from sourcing raw materials to delivering finished products. Its state-of-the-art manufacturing facilities feature the latest technologies, enabling them to produce high-performance textiles that meet customer specifications and adhere to the most stringent industry standards.
Additionally, the company utilizes advanced software and robotics to automate rigorous quality control tests throughout the entire production process.
Parkdale Mills is also known for its innovation and leadership in developing new fibers, finishes, and other textile solutions. The company works closely with key customers to design custom solutions that match their specific needs. As a result, Parkdale Mills has become a trusted partner for many leading brands across the globe.
With a focus on providing superior products and services, Parkdale Mills continues to be at the forefront of textile innovation. Their commitment to quality, service, and sustainability has allowed them to remain one of the top suppliers of yarns and fabrics in the world.
Buhler Quality Yarns – Buhler Quality Yarns is a company dedicated to providing high-quality yarns for the textile industry. Located in South Carolina, the company has been producing quality yarns since 1960.
Their products are focused on producing superior quality yarns for use in fashion and home décor applications. Buhler Quality Yarns specializes in producing fine fibers such as merino wool, cashmere, angora, alpaca, vicuna, organic cotton, linen, mohair, and more. They also produce novelty yarns with unique colors and textures.
The company has extensive experience in the production of high-grade yarns, and they guarantee the highest standards in their products. The yarns they produce are durable and strong, ensuring that they will last for years to come. In addition, the company offers custom dyeing services, so customers can order yarns in any color they desire. They also offer a wide range of specialty yarns, such as metallic threads, lurex, and mohair.
At Buhler Quality Yarns, customer satisfaction comes first. They take pride in providing the best customer service, responding quickly to inquiries and providing helpful advice for knitters, crocheters, and other fiber enthusiasts.
The staff at Buhler Quality Yarns is knowledgeable and professional, working hard to meet customer's needs. Customers can be sure that any product purchased from Buhler Quality Yarns will be of the highest quality.
Milliken & Co – Milliken & Co is a global diversified industrial and technology company based in Spartanburg, South Carolina. Founded in 1865, Milliken specializes in flooring, performance materials, and chemical products.
Milliken offers a wide range of products, including carpets, rugs, hardwood floors, ceramic tiles, stone flooring, and anti-static solutions. The company also produces specialty chemicals, films, and plastics used in medical, aerospace, and automotive applications.
Milliken has an extensive network of manufacturing facilities around the world, with 1,800 sites across 50 countries. The company employs over 40,000 people and serves many of the world's leading brands, including Adidas, Apple, IKEA, and Puma.
Milliken prides itself on its commitment to sustainability and ethical business practices. Its product development teams are dedicated to finding new ways to reduce waste and minimize their environmental impact.
Milliken takes a holistic approach to innovation, focusing on both customer needs and sustainable solutions. The company invests heavily in research and development, aiming to use its vast experience and knowledge to create innovative and cost-effective solutions for customers.
Milliken is also a leader in digital transformation, leveraging technologies such as AI, IoT, and analytics to drive new levels of efficiency and productivity.
Milliken is committed to transparency and customer engagement. The company regularly communicates with customers and encourages feedback to ensure it is meeting their needs. It also provides detailed information on its environmental and social initiatives, highlighting its commitment to making a positive impact on the communities it serves.
Avintiv Specialty Materials – Avintiv Specialty Materials Company is an international leader in the production of specialty materials for a wide variety of industries. Founded in 1984, Avintiv manufactures and distributes products that meet the toughest industry standards and regulations in the world. Their products include industrial adhesives, sealants, coatings, tapes, composites, reinforcements, and much more.
Avintiv specializes in customizing products to meet their customers' needs. They offer complete design and manufacturing capabilities and work with customers on every project from concept to delivery. With decades of experience, they have strong relationships with suppliers and customers across the globe, allowing them to source the highest quality raw materials and components at competitive prices.
Avintiv has a long-standing commitment to sustainability and is committed to using eco-friendly processes wherever possible. They are proud to be ISO 14001 certified and actively pursue advancements for sustainable manufacturing. Avintiv is also dedicated to investing in research and development to ensure that their products remain safe and reliable.
In addition to their wide selection of products, Avintiv offers excellent customer service and technical support. A knowledgeable team of experts is available to assist with product selection, application questions, and more. The company is dedicated to helping customers find the best solutions for their specific needs.
Avintiv is a trusted name in the specialty materials industry and continues to lead the way in innovation, quality, and sustainability.
American & Efird Inc. – American & Efird Inc. is a global industrial thread company headquartered in Mt. Holly, North Carolina. Founded in 1891, the company specializes in producing high-quality sewing and embroidery threads for apparel, home décor, and industrial markets around the world.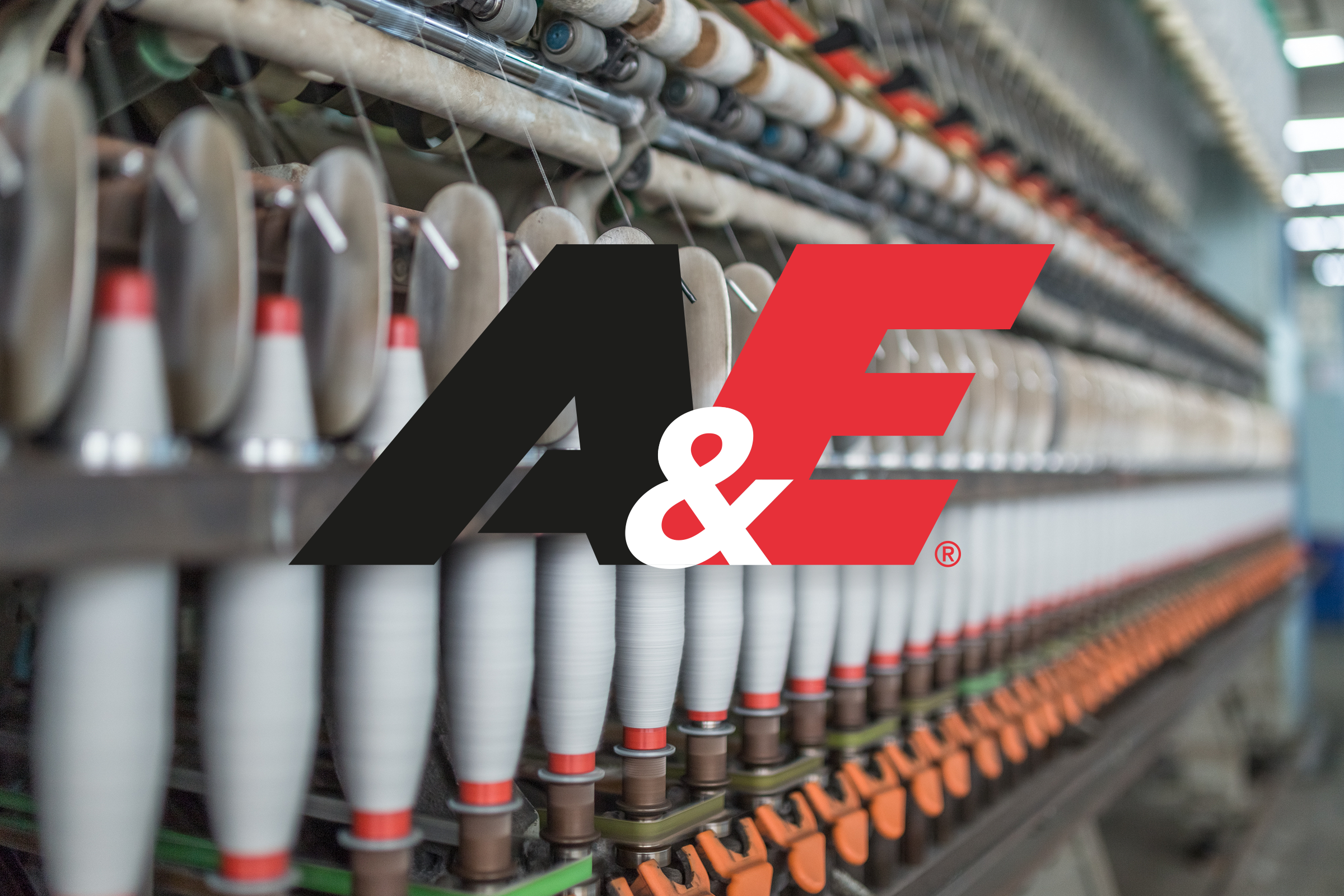 With production facilities in 8 countries and a network of distribution centers across the globe, American & Efird offers an extensive selection of colors, textures, strengths and sizes of threads to meet the needs of any customer.
Their core product lines include specialty sewing threads, serging threads, quilting threads, embroidery threads, and core spun threads. Every threading solution is made from the highest-quality raw materials and undergoes rigorous testing before it reaches their customers.
American & Efird also offer a wide range of value-added services such as custom dyeing, packaging, private labeling, barcoding and tracking, thread counts, and other special requests.
Their team of experts can provide technical support and advice on thread selection and usage, with the aim of providing customers with the highest quality thread solutions that fit the needs of any application or industry.
The company prides itself on its commitment to innovation, quality, and customer service. They are constantly looking for new technologies and products that meet their high standards and will help them provide exceptional solutions to their customers.
CONCLUSION
In 2023, the US textile industry is expected to remain strong and vibrant with many established companies continuing to thrive. There has been consistent growth in the industry over recent years as technological advances have allowed for more efficient production methods and improved product quality.
Many of the leading companies also benefit from the fact that they are able to access a large and loyal customer base. The industry is expected to remain competitive in the coming years, with new players entering the market.
Companies are likely to focus on innovation and offering better value to their customers in order to stay ahead of the competition. In short, the US textile industry looks set to remain a profitable and reliable sector of the economy in the years to come.