Let's check out the top 10 business android apps in India in 2021.
1. Glassdoor – Job search, company reviews & salaries
2. Fiverr: Find Any Freelance Service You Need
3. pwork for Freelancers
4. Microsoft Authenticator
5. Monster Job Search & Career Opportunity
6. apna: Job Search India, Vacancy Alert, Online Work
7. Cisco Webex Meetings
8. Slack
9. WorkIndia Job Search App – Work From Home Jobs
10. Scanner App To PDF – TapScanner
1. Glassdoor – Job search, company reviews & salaries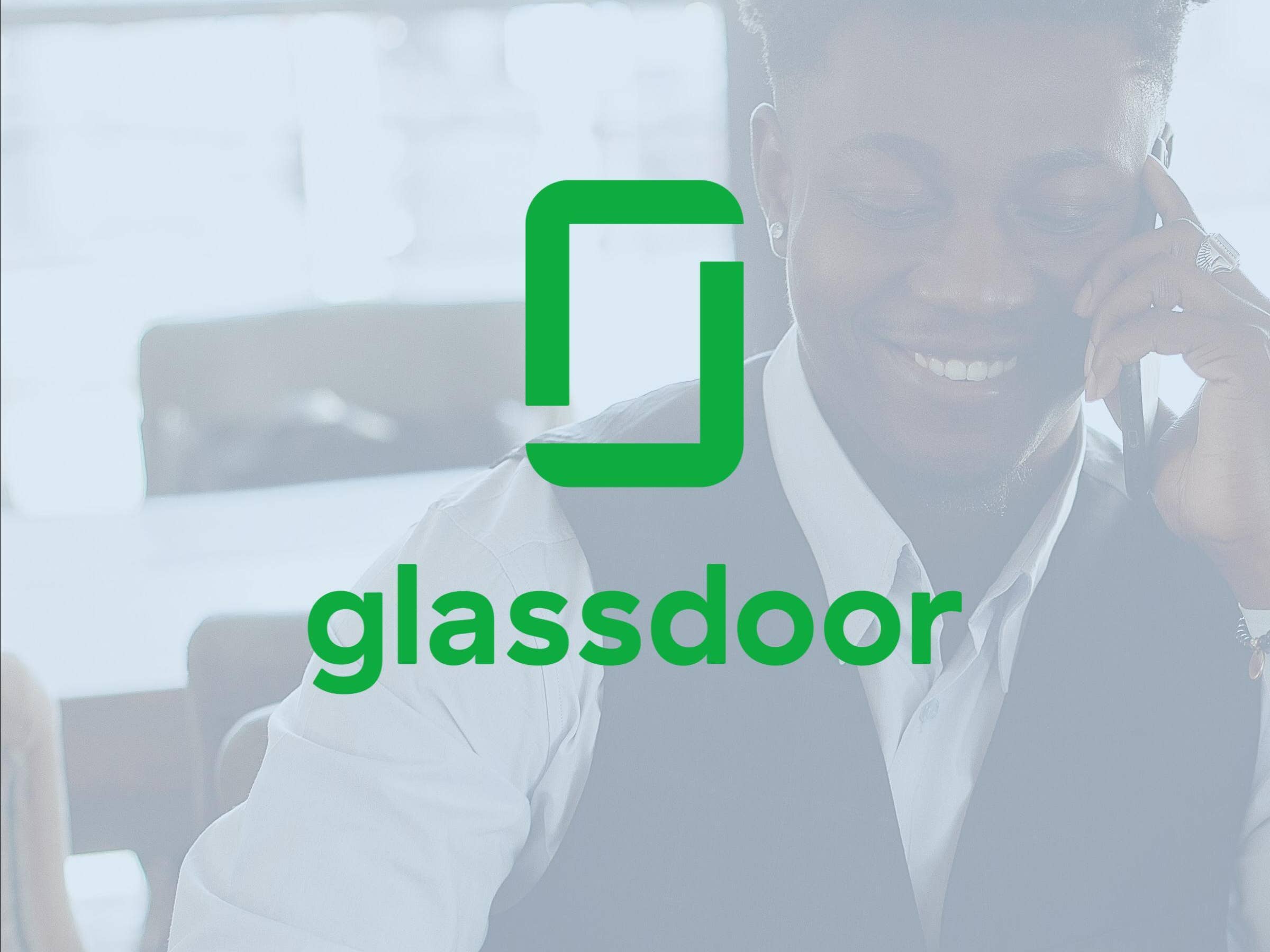 Job search tool & career advice. Discover Glassdoor app features:
• Job search – our powerful job search tool automatically finds the right opportunities for you among millions of job listings.
• Workplace transparency – our growing database shows you company reviews, CEO approval ratings, salary reports, interview reviews and questions, work environment and more.
• Companies hiring now – see who's hiring right now.
• Job applications – use the 'Easy Apply' button to apply for jobs.
• Career advice – from writing the perfect resume to landing a job interview, we offer expert interview tips and guidance on how to apply for jobs and get hired.
With Glassdoor, you get access to millions of job listings and a growing database of company reviews, CEO approval ratings, salary reports, interview reviews and questions, benefits reviews, office photos and more.
Research Salaries and Benefits
• Use the 'Know Your Worth' tool to plot your current base pay, reveal how your market value has trended over time, and discover how it compares to typical workers in the same field
• See salary and compensation by company, job title and location
• Research averages and ranges for base salaries, bonuses, stock options and more
• Learn about what benefits are offered and what employees think about them
Job Search & Alerts
• Receive instant push notifications as soon as we find jobs for you
• Quickly create a saved search for any job title and location of interest
• Easily see which job listings are new
Apply On Your Phone
• Save jobs or apply directly from your phone so you'll never miss out on a good opportunity
• Use the 'Easy Apply' button – simply upload your resume, fill in the application form and tap 'Apply Now'
Read Company Reviews
• See reviews from employees about the work environment
• View the pros and cons of a company, and see advice to senior management
• Get opinions from current and former employees about specific companies
Follow Companies
• Follow your favorite companies to get the latest updates
• Get relevant suggestions for new companies to follow
Job Interview Questions & Reviews
• Read reviews from applicants about the interview experience
• See job interview questions that top companies are asking
2. Fiverr: Find Any Freelance Service You Need
Running a business around the clock? Rushing to complete a project on-the-go? Fiverr is here to help. With the leading online marketplace for digital freelance services, Fiverr provides instant access to a global network of remote freelancers. Fiverr connects entrepreneurs to experts to help them get every great idea done. Whether you need a variety of services to build your business from the ground up or one expert to complete one perfect job, Fiverr offers a world of creative freelancers.
It's on-demand quality work, right at your fingertips. Fiverr mobile app breaks down all work barriers: browse your options, place orders, and get updates – anytime, anywhere. No matter where you are, what service you need, or which deadline and budget you're working with, you can find the right freelancer here ➜ 24 hours a day, 365 days a year. Need something done overnight? Get a freelancer from across the world to deliver the project before you wake up.
Welcome to the world's most affordable and efficient digital freelancer community.
Search, filter, and choose from thousands of freelancers across 400+ different service categories:
✔ Programming & Tech
programming services, website creator, mobile app developers
✔ Graphics & Design
app designer, graphic designer, logo creator, illustrator, flyers & banners design
✔ Digital Marketing
social media marketing, SEO, virtual assistants that speed up your business
✔ Writing & Translation
translations, blog and article writing, proofreading & editing
✔ Video & Animation
animation design videos, 3D animation, video editor, voice over
✔ Music & Audio
songwriting, music videos, production
✔ Business Operations
business promotion & planning, financial strategies, user data, branding
Whatever you need – find the right freelance service on Fiverr!
For entrepreneurs and businesses:
❖ Get your projects delivered on your time & within your budget
❖ Find a freelancer instantly, and hire when ready
❖ Read Fiverr seller ratings and customer reviews to pick the perfect match for your project
❖ Enjoy open communication on all fronts, at all times
For freelancers:
❖ Get access to an ever-growing pool of entrepreneurs and global businesses hungry for fresh talent
❖ Get noticed by increasing your exposure in the digital marketplace
❖ Get more orders with mobile availability while improving your quality of service, ratings & response rate
Features:
Finding a freelancer has never been more simple.
❖ Choose from 400+ service categories
❖ Find thousands of forward-thinking freelancers worldwide
❖ Get push and inbox notifications to stay on the ball while you're on-the-go
❖ Tap into communication between buyers & sellers 24/7/365
❖ Make easy payments through our safe, efficient system
❖ Available in multiple languages: Italian, Dutch, French, German, Spanish
3. Upwork for Freelancers
Looking for quality freelance work from high-value clients? Look no further. Upwork is the largest online talent solution connecting businesses and skilled freelance professionals. Enjoy the freedom and flexibility of finding rewarding work from anywhere across the globe, including opportunities to work with startups to large, established brands. Upwork was created to give freelancers and agencies the ability to start, run, and grow their own businesses.
The path to a successful freelancing career is now at your fingertips, easy to navigate, and reliable with built-in protections to ensure fair and timely payments for the work you do. Freelancers make things happen. Show the world how. With millions of jobs posted on Upwork annually, freelancers are earning money by providing companies with over 5,000 skills across more than 70 categories of work.
Upwork was created to help freelancers find more clients and to start, run, and grow their own businesses. Clients are paying top price for great work across categories such as:
 • Programming
 • Web Development
 • Mobile Development
 • Design
 • Writing
 • Admin Support
 • Customer Service
 • Accounting
 • Marketing
 • Sales
How it works for freelancers and agencies:
Discover




We'll help you find top-jobs based on the information you provide on your profile. Or, simply search for a job on your own.

Get Hired




Submit a winning bid, then agree on scope and price to get started on the project.

Work




Use Upwork to communicate, share files, and collaborate throughout–from your desktop or mobile device.

Get Paid




Upwork Payment Protection uses a simple and streamlined process that helps you get paid on time–with direct deposit, PayPal, wire transfers and more.
4. Microsoft Authenticator
Use Microsoft Authenticator for easy, secure sign-ins for all your online accounts using multi-factor authentication, passwordless, or password autofill. You also have additional account management options for your Microsoft personal, work or school accounts.
1. Getting started with multi-factor authentication
Multi factor authentication (MFA) or two factor authentication (2FA) provides a second layer of security. When logging in with multi-factor authentication, you'll enter your password, and then you'll be asked for an additional way to prove it's really you. Either approve the notification sent to the Microsoft Authenticator, or enter the one-time password (OTP) generated by the app. The one-time passwords (OTP codes) have a 30 second timer counting down.
This timer is so you never have to use the same time-based one-time password (TOTP) twice and you don't have to remember the number. The one-time password (OTP) doesn't require you to be connected to a network, and it won't drain your battery. You can add multiple accounts to your app, including non-Microsoft accounts like Facebook, Amazon, Dropbox, Google, LinkedIn, GitHub, and more.
2. Getting started with passwordless. Use your phone, not your password, to log into your Microsoft account. Just enter your username, then approve the notification sent to your phone. Your fingerprint, face ID, or PIN will provide a second layer of security in this two-step verification process. After you've signed in with two factor authentication (2FA), you'll have access to all your Microsoft products and services, such as Outlook, OneDrive, Office, and more.
3. Getting started with autofill
Microsoft Authenticator app can also autofill passwords for you. Sign-in on the Passwords tab inside the Authenticator app with your personal Microsoft account to start syncing passwords, including the passwords saved in Microsoft Edge. Make Microsoft Authenticator the default autofill provider and start autofilling passwords on apps and sites you visit on your mobile.
Your passwords are protected with multi-factor authentication in the app. You will need to prove yourself with your fingerprint, face ID, or PIN to access and autofill passwords on your mobile. You can also import passwords from Google Chrome and other password managers.
4. Microsoft personal, work or school accounts
Sometimes your work or school might ask you to install the Microsoft Authenticator when accessing certain files, emails, or apps. You will need to register your device to your organization through the app and add your work or school account. Microsoft Authenticator also supports cert-based authentication by issuing a certificate on your device.
This will let your organization know that the sign-in request is coming from a trusted device and help you seamlessly and securely access additional Microsoft apps and services without needing to log into each. Because Microsoft Authenticator supports single sign-on, once you have proven your identity once, you will not need to log in again to other Microsoft apps on your device.
5. Monster Job Search & Career Opportunity
The new Monster Job Search app helps you to search and apply to the latest jobs. Whether you are a fresher or experienced job seeker, Monster Job Search App is your partner in your job search journey. The app enables you to create free job alerts and helps you browse jobs by location, skill, Industry, functions, and roles. Besides, you can also search jobs in nearby location.
You can even find jobs by type like full-time jobs, part-time jobs, walk-in jobs, freelance jobs, internship and contract jobs. Moreover, you can also search work from home jobs, flexi jobs and online jobs.
Why Monster Job Search App?
It is one of the best and free job search apps to find job vacancies in India, Gulf, Hong Kong and Southeast Asian countries given below.
• In India, you can easily browse jobs by top locations such as Bangalore, Mumbai, Delhi NCR, Chennai, Pune, Kolkata, Hyderabad, Gurgaon, Noida, and Chandigarh among others. You can search jobs by qualification like 10th pass, 12th pass, diploma, graduate, post graduate, MBA, B- tech etc. Besides, you can also search for private jobs and government jobs.
• In the Gulf region, this app lets you find job vacancies in popular locations like UAE, Saudi Arabia, Bahrain, Qatar, Kuwait, Oman, Dubai, Riyadh, Jeddah, and Muscat.
• In Southeast Asia, this jobs app lets you search jobs in Singapore, Malaysia, Philippines, Thailand, Vietnam, and Indonesia.
The App is among the leading job search apps that helps freshers and experienced professionals to find relevant IT Jobs, Banking Jobs, Sales Jobs, Digital Marketing Jobs, BPO Jobs, Engineering Jobs, Sales Jobs, Marketing Jobs and Jobs in Finance, HR, Pharma, Oil & Gas, Construction, Healthcare and Hospitality among others.
Not only does the app make for a great companion in your job hunt but it also keeps you updated with new job vacancies in top companies and industries. In order to never miss a job, you can create a free job alert to get relevant jobs matching your profile straight in your inbox.
There are multiple benefits of creating a job alert:
• A job alert helps you get the latest and relevant jobs matching your profile in your inbox
• You save time in finding for new jobs
• When you create a job alert, you may never miss a new job
The new and updated job search app comes with simplified sign up flow, easy job search and quick uploading of a resume among others.
Job Search
• Simple, Intuitive, Faster
• Search jobs by location, title, experience, keyword, industry, skill
• Refine jobs by freshness, salary, company type
• Job notifications matching your profile
• Profile based job recommendations
Job Apply
• Use your Monster profile to apply to thousands of latest vacancies
• Apply on dashboard just by swiping the job card
• Keep your profile updated to increase your chances of getting a call from the recruiters
Finding a job vacancy on Monster App
Register for Free as a fresher or as an experienced job seeker using your email and mobile number. Alternatively, you can sign up with Google or Facebook as well. As a registered user, you can upload your updated resume, apply to latest jobs, follow recruiters, create up to 5 profiles to better your chances of finding a job and get job recommendations in your inbox among a host of other benefits.
The FREE Monster job app works for you 24×7 so that you never miss out on a job opportunity. Monster is a global leader in connecting people and job opportunities. If you are looking for your first break or your next job, Monster Job Search app helps you find the opportunity you deserve.
6. apna: Job Search India, Vacancy Alert, Online Work
Job search app Trusted by 10M+ users to find full time jobs in India, entry level jobs, graduate jobs, fresher jobs, digital marketing jobs, back office jobs, sales jobs, office admin jobs, IT jobs, accounting jobs, operation jobs, retail jobs and marketing jobs vacancies in multiple fields. 8M+ Interviews facilitated & 15M+ Professional Conversations took place in the last 30 days. Search jobs by location, salary, interest and skill. 100% Free & Verified Employers.
Get a Job in 4 Easy Steps
– Download the apna app
– Create & Build your profile (Visiting Card)
– Call the employer directly
– Schedule your interview & get the job
Thousands of Job opportunities at your fingertips.
Schedule Interview – Unlike the other apps, on apna, you can schedule interviews directly with the company. Our Trending Groups are rapidly gaining popularity among app users

Job Alerts & Smart Filters Get Job alerts and notifications instantly about new job listings and new career opportunities. Use refined and smart filters to choose from your best interests, you won't have to worry about applying in the wrong organization & getting your time & efforts wasted.

Learn English – This is a fun and easy way to learn English with the community. Totally free! There are daily activities to learn and practice English. This is an interactive, easy way to learn the language and make yourself suitable for better jobs.

B

usiness Group – This group is so active that people have already started finding business partners from the community. There is information sharing on government grants, loans & benefits available for businesses and how to apply. People are talking about crowdfunding, freelancing, online selling, digital marketing business & more. If you are planning to start your own business or you need to find a business partner, you can join or create a new business group.

Government Exam Preparation – This group is for government service aspirants. Users in this community share, practice, & solve questions and test papers for various government exams to prepare for government jobs. This is a highly active group with daily challenges & informative conversations. Learn and solve your doubts and queries. Build your professional network and meet like minded people.
7. Cisco Webex Meetings
Don't let being away from the office slow your business down. Experience secure, productive meetings from wherever you are. Cisco Webex Meetings delivers over 25 billion meetings per month, offering industry-leading video and audio conferencing with sharing, chat, and more. Experience why Webex Meetings is the most trusted video conferencing solution today.
General features:
• Join and present from any meeting, event, or training session
• Hands-free voice commands with Google Assistant and Google Home Hub
• Seamless joining directly from your calendar or customizable widget
• Schedule meetings or playback recordings directly from your app
• Customizable video layouts and virtual backgrounds
• Share your screen to everyone
8. Slack
Slack brings team communication and collaboration into one place so you can get more work done, whether you belong to a large enterprise or a small business. Check off your to-do list and move your projects forward by bringing the right people, conversations, tools, and information you need together. Slack is available on any device, so you can find and access your team and your work, whether you're at your desk or on the go.
Use Slack to:
• Communicate with your team and organize your conversations by topics, projects, or anything else that matters to your work
• Message or call any person or group within your team
• Share and edit documents and collaborate with the right people all in Slack
• Integrate into your workflow, the tools and services you already use including Google Drive, Salesforce, Dropbox, Asana, Twitter, Zendesk, and more
• Easily search a central knowledge base that automatically indexes and archives your team's past conversations and files
• Customize your notifications so you stay focused on what matters
9. WorkIndia Job Search App – Work From Home Business
WorkIndia is the perfect Free Job Search Portal for all the Blue and Grey Collar candidates, to get a job according to their profile and preferred location!
Wondering what they offer?
Direct contact of the HR, no third party involvement.
100% free to contact HR. No hidden charges!
Only verified companies!
No Resume required to apply for jobs!
Read reviews about the job from the other candidates.
Super duper Interview Tips, to nail that job!
Get all India government jobs
The WorkIndia app has been developed with a focus on keeping the use as simple as possible! Simple, sleek and focused on one purpose: getting you a job. See for yourself the process is just waah!!
Highlights:
30-sec registration process.

Directly Call The Company For Interview

Jobs Section Shows Perfectly Suitable Jobs For You.

Best Entry Level / Skilled Jobs In The Market.

Job Search With Location / Salary / Job Type Filters.

Reminders For Interview. Apna Interview reminder ab WI ke saath.

Regular Updates, Sms, Notifications On New Jobs.

100% free – No hidden charges

Check All India government openings
WorkIndia has a bouquet of services that you can avail through a click of a button. Get Certified by WorkIndia in courses like MS Office, Accounting, Team Management etc. Apna resume build karein and skills bhi!
10. Scanner App To PDF – TapScanner
Scan, Print & Share any document to PDF. Now you can simply scan, import and share right inside the best portable scanner app. Access everything you've previously scanned with the TapScanner app.
Why TapScanner?
Join over 80 Million satisfied users all over the world who trust TapScanner to be their tiny portable scanner. Download for Free and start scanning now with the top scanner choice!
Low on memory? No problem – this camera scanner has a tiny binary footprint of 20MB
Scan to PDF
• Scan any document and convert to PDF with your mobile device.
• TapScanner has got you covered with our pdf maker. Receipts, documents, business cards, whiteboards, ID's, books and photos – From image to pdf immediately
Finish your paperwork from anywhere
• Use the best document scanner to attach an E-signature using pdf sign tools.
• Mark and edit fields to add everything you need.
Get the perfect scan – Enhance with Filters
• Powerful filters that will make your scanned documents look professional
• Remove shadows and artifacts to enhance your scans
• Port to black and white or adjust contrast and brightness
Backup to Cloud
• Just like that, scans on your phone are backed up to your favourite cloud.
• TapScanner's PDF converter ensures you store a high-quality PDF output from our mobile scanner
Edit text from your scans
• Convert image to text – Edit your scans with OCR
• Export accurate text straight from your docs
• Unlock content and extract text from images through OCR with automated text recognition enhanced by machine learning algorithms
• Read QR codes with the built in QR scanner which supports links, text ISBN and emails – simply access the Qr code reader in the cam scan module
PDF Editor
• Pdf splitter – simply import a pdf file and TapScanner will manage everything you need
• It's never been easier to split pdf into a number of pdf files
Print
• Using this PDF scanner, you can print directly from our scanner app.
Get everyone in on the loop
• Share documents easily and quickly
• Seamlessly share to email, social media and instant messaging apps
Sort
• Create folders and tag documents to organize all your scans
• Find the important docs you need inside TapScanner's mobile pdf scanner
• Find documents in your scanned library easily by name, tag or folder