Trends
Top 10 Best Communication Mobile Apps in India 2022
Communication is crucial for all types of businesses, whether small or large. Keeping team members on track and achieving high customer satisfaction can be difficult if there is no effective communication. This article will examine the top 10 communication mobile apps in 2022 and how they can improve your business.
Top 10 Best Communication Mobile Apps in 2022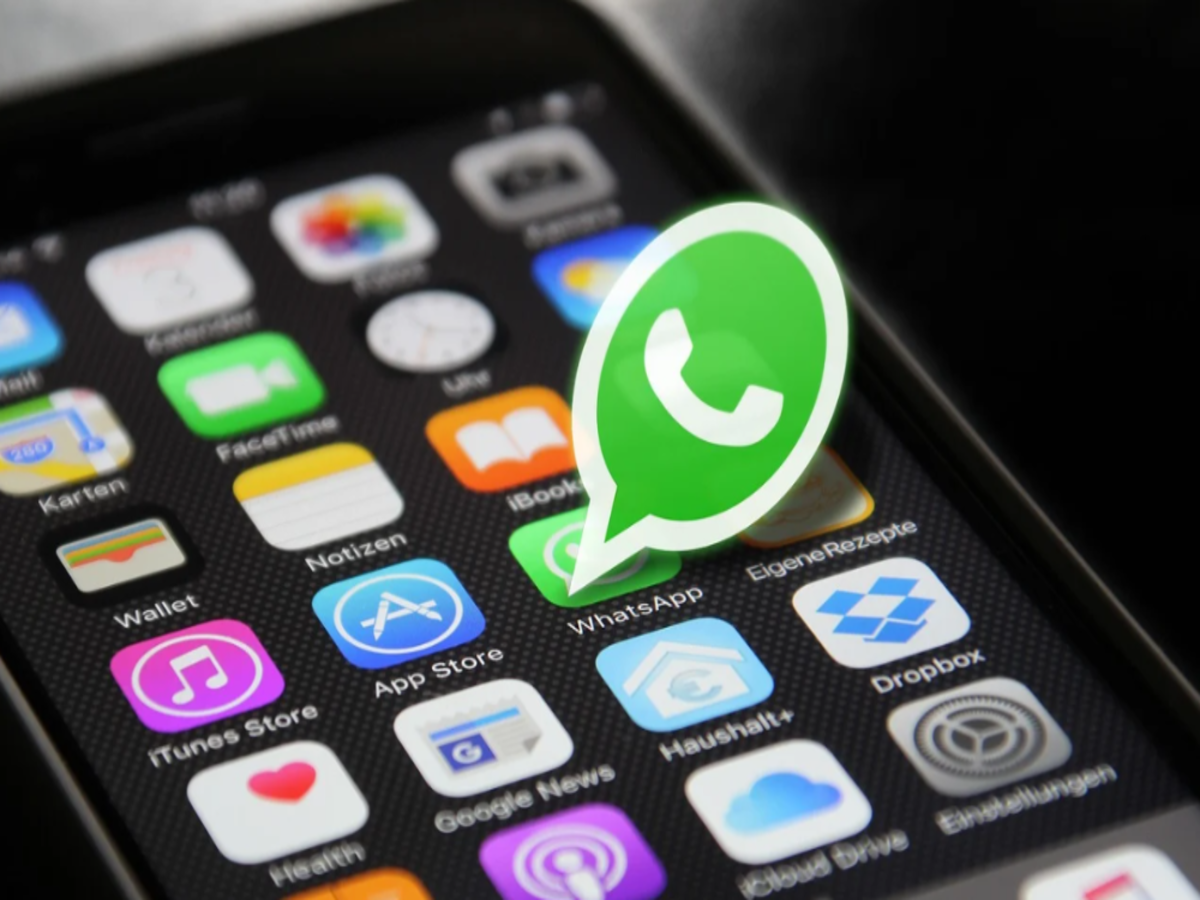 1. WHATSAPP
Since 2009, Whatsapp has been used by more than 500 million people. Each day, this best free text messaging app for Android & iOS grows popular. There is no surprise that its network transmits more than 15 billion messages every day. With WhatsApp, you can identify yourself by using your phone number since it is the best android messaging app. 
It will then create your WhatsApp contact list and show you the entire list of people who have joined. WhatsApp's free texting app allows you to communicate with anyone, anywhere. As well as sending texts, you can also send videos, audios, GIFs, documents, emojis, and images. The best Android messaging app in 2022 is WhatsApp, which is one of the best messaging apps and one of the best messaging apps.
Features to note:
Voice and video conferencing for groups

Stickers for WhatsApp

Support for Picture-in-Picture

Media coverage

Restrictions on forwarding
2. GOOGLE HANGOUTS
After WhatsApp, Google Hangouts is the next big instant messenger app. When Google Instant Messenger was launched, it had limited integration with other social networks and was initially designed for video conferencing. Google Hangouts has become the best messaging app for Android since Voice and Google Talk have been combined. 
It is easy to use and reliable. From texting to high-resolution video calling, Google Hangouts works seamlessly with smartphones. It is an excellent choice for businesses, startups, students, and Fortune 1000 companies increasingly using this texting app.
Features to note:
Messages sent instantly

HD video conferencing

Focusing the screen automatically

Muting with intelligent algorithms

Screen sharing built-in
3. SAY NAMASTE
Among India's most popular messaging apps, Say is one of the best. SAY provides people with unique and fun ways to communicate with each other. Video messages allow you to communicate with your loved ones, and instant messenger is one of the safest apps for families to stay in touch. Because of its out-of-the-box video chat capabilities, it is unique among Android messaging apps.
4. FACEBOOK MESSENGER
With the help of a texting tool, it is one of the free chat apps for connecting with people on Facebook. Facebook decided to launch the standalone text-free app as it gradually gained popularity, and it became the easiest way for Facebook friends to stay in touch with time. If you don't know a person's contact number or haven't seen them in a while, the Facebook Messenger app is a great way to reconnect.
Features to note:
Messages sent instantly

Chat groups

Voice messages can be recorded

Live video chat/video calling
5. SNAPCHAT
Snapchat has earned its position among the best messaging apps among other popular apps. Using Snapchat, you can send and receive instant messages with your friends. A fun feature is using different photo filters on your snaps. It is as simple as clicking a picture, putting a caption on it, and sending it to your friends. Take your everyday online chats to the next level with this best texting app.
Features to note:
Ads on Snapchat

Using filters

Optical lenses

Videos with attachments that fill the whole screen

Demographics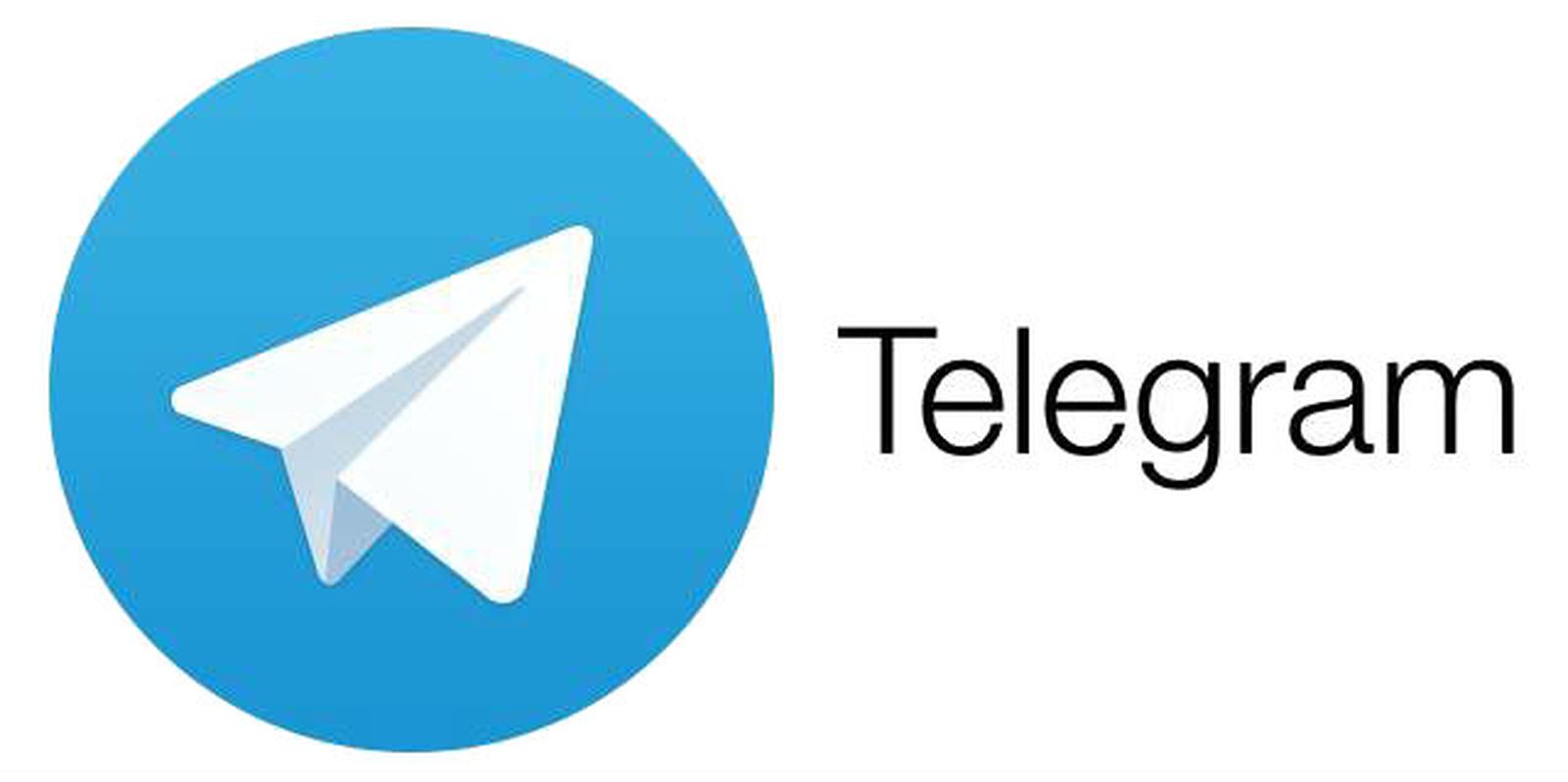 6. TELEGRAM
Millions of users use Telegram every day, making it the fastest messaging app—one of the free texting apps that can be used on desktops and mobile devices. Files of unlimited size can be shared, and chat histories can be stored in the cloud. 
Additionally, all of your chats are encrypted. Video and photo editing are available on the Telegram app. One of the best things about group chats is extending up to 200,000 people. It is safe to say that Telegram is the best group messaging app. It is free and does not contain any ads. Donations fund telegram and its makers have no intention of selling the data. The app is thus a deserving winner among messaging apps.
Features to note:
Phone numbers with multiple extensions

Pictures on multiple profiles

Chats secrecy

Telegram can be customized

Automatically adjusts the lights at night
7. VIBER
Globally, there are more than 1 billion Viber users. Viber will automatically add your contacts who are also using the app. Besides text messages, emoticons, stickers, voice/video calls, and sharing pictures, you can also send text messages. Additionally, you can colour-code encrypted messages and self-destruct your chats.
Additionally, Viber Out offers low-cost international/domestic calling. Viber is the best texting app for Android and iOS because of its unique features.
Features to note:
HD video calls

Automatically syncs with other devices

Public chat

Group chat
8. WECHAT
More than 1 billion people use WeChat, the best messaging app for iOS and Android. With this app, you can send and receive messages as usual. Furthermore, you can also share your location with your friends so that you can track their activities and share yours. 
In addition to games and payments, WeChat has many other features. What else? Wear OS and Apple Watch is also supported by the WeChat app. WeChat is one of the best messaging apps, without a doubt.
Features to note:
Messaging via text, picture, or video

Moments on WeChat

Codes QR

Services related to mapping and localization
9. LINE
Over 600 million people use the line app in Asia. There is a timeline similar to that of Facebook and the standard messaging app features. The pictures you upload can be shared and commented on by your friends. Along with the stickers, you will also find Line characters, well-known in Asia. The number of participants in a group chat can reach 500, and Encryption is also used in chats. The above reasons make Line iOS and Android's best texting app.
Features to note:
Account page

Timeline & home

PR pages

Research pages
10. SKYPE
Skype has been around for a while, and we all heard of it at some point. All basic features are available for free with this app. The premium version of this app has an increased number of features. Skype allows you to call regular numbers. Costs for these calls may vary depending on where you are calling from.
With this best Android texting app, up to 25 people can be on a conference call simultaneously. Let's not forget that Skype is used for personal purposes, but many people use it professionally. Therefore, in 2022, Skype will be one of the best communication apps.
Features to note:
Instant messaging & chat history

Skype Premium

Voicemail

Video calling & screen sharing
The Benefits of Using a Communication App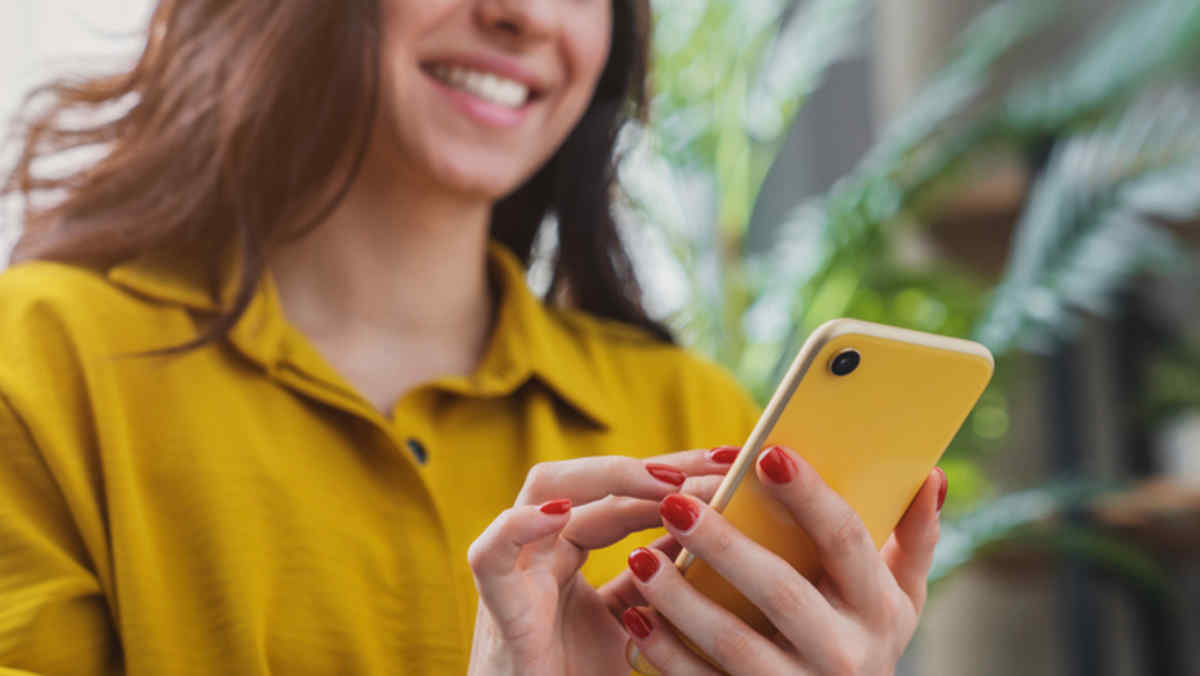 An app for communication is a tool designed to make team communication easier. With apps, information can be centralized, and team members can quickly get help from others or additional information. Additionally, some include customer communication or project management features. Communication is crucial to completing projects successfully. Communication among team members has been shown to stay focused on a common goal instead of following their preferences for the result.
Additionally, it improves customer satisfaction and productivity. A communications app can do what an email can do, but it isn't as efficient as email.
Messages are consolidated in chat rooms, and responses are kept correctly, allowing communications to be more organized and readable than lengthy email threads. Despite this, email remains useful for the more formal exchange of information, such as sending client updates. For teams with remote members, communication apps are also useful. Remote team members feel like they're a part of the team with instant, real-time communication through chatrooms and video conferencing. People working at various branches in different cities can also utilize apps to collaborate on projects.
Mobile apps are becoming increasingly popular among businesses, and there are several reasons you should invest in one. A lack of a mobile app means your business lags behind your competitors in a digital era. No matter how far away your potential clients are, you could be missing out on a huge opportunity. Building a website alone does not make you more competitive.
To effectively market your online business, you need to ensure you have the right strategy in place. The most rewarding solution to give your business an edge over competitors is to have a mobile app. Smartphones have become the new desktops, and they offer tremendous ROI. The first thing you should know if you are setting up a mobile presence for your business is its benefits. When it comes to choosing which mobile websites or apps are most appropriate for your business needs at first glance.
To determine if the mobile app is appropriate for your business, several factors include target audience, budget, features, purpose, etc. You can reach out to potential customers with mobile apps. By building the best mobile app, you can enhance your customers' experience. A mobile app can provide the following benefits:
Provides customers with more value
Businesses are all about reciprocation, so nailing down is the best way to attract customers. You must provide customers with a level of value so they won't go anywhere else when you want to increase sales. 
To make your business and products more attractive to customers, you can create an app with a loyalty program. Companies often use mobile apps to offer rewards to their app subscribers. Thus, customers are more likely to purchase their products. A program of this kind can be integrated into your mobile app if you already have one.
Customers don't have to wait.
Alternatives to web browsing include mobile apps. To access the business website, the user needs to launch a web browser, type in the URL, then wait for the page to load. In contrast, mobile apps are fast and can be established in just a few seconds. Due to the storage of most information in the mobile application, it can be used offline. Due to the lack of waiting time, customers will be attracted to your mobile app. Customers can also be converted into potential leads.
Reduces cost and increases customer engagement
Comparatively to instant messaging and traditional advertising, mobile apps reduce the cost. They are secure and direct communications to messaging customers instantly. Additionally, mobile apps reduce staffing needs.
Customers prefer using mobile apps to connect with your business as they easily allow them to do so. Applications help businesses improve their processes and increase customer accessibility. Today's competitive business world is dependent on mobile apps.
Mobile apps aid promotion and offers great support
Mobile apps with great deals can attract a large number of potential customers. Use an app to notify your clients about an irresistible offer. Having a mobile app will help you gain benefits quickly and promote your business. Customers are also drawn to a business because of customer support.
If you have an app for your business, answering customer queries and solving issues will be easier. By offering instructions and helping customers resolve issues on their own, you can win customers' approval.
Enhances the visibility of your brand
Increasing visibility for your brand with mobile apps is the best way to compete in today's competitive world. Your brand's awareness and reputation will be greatly enhanced with a mobile app.
Essentially, it functions as a billboard. Your brand awareness can skyrocket if you create a mobile app with sharp visuals and a lot of features. Apps offer a lot of functions, including video and audio streaming, news reading, instant messaging, and gaming. Briefly, it provides all the information the user needs through a direct channel.
Mobile apps are the best social media platform.
Social media has become an obsession with today's generation. A mobile app is the best way to be a part of their obsession. They will talk about your products or services if you have a mobile app they can share on social media.
Mobile apps are the future of social interaction as people spend a lot of time social media. More sales are being made through mobile apps than ever before. People buy, review, and sell products differently than they used to. Thus, you should develop a mobile app specifically for your client.
Why should you invest in mobile apps?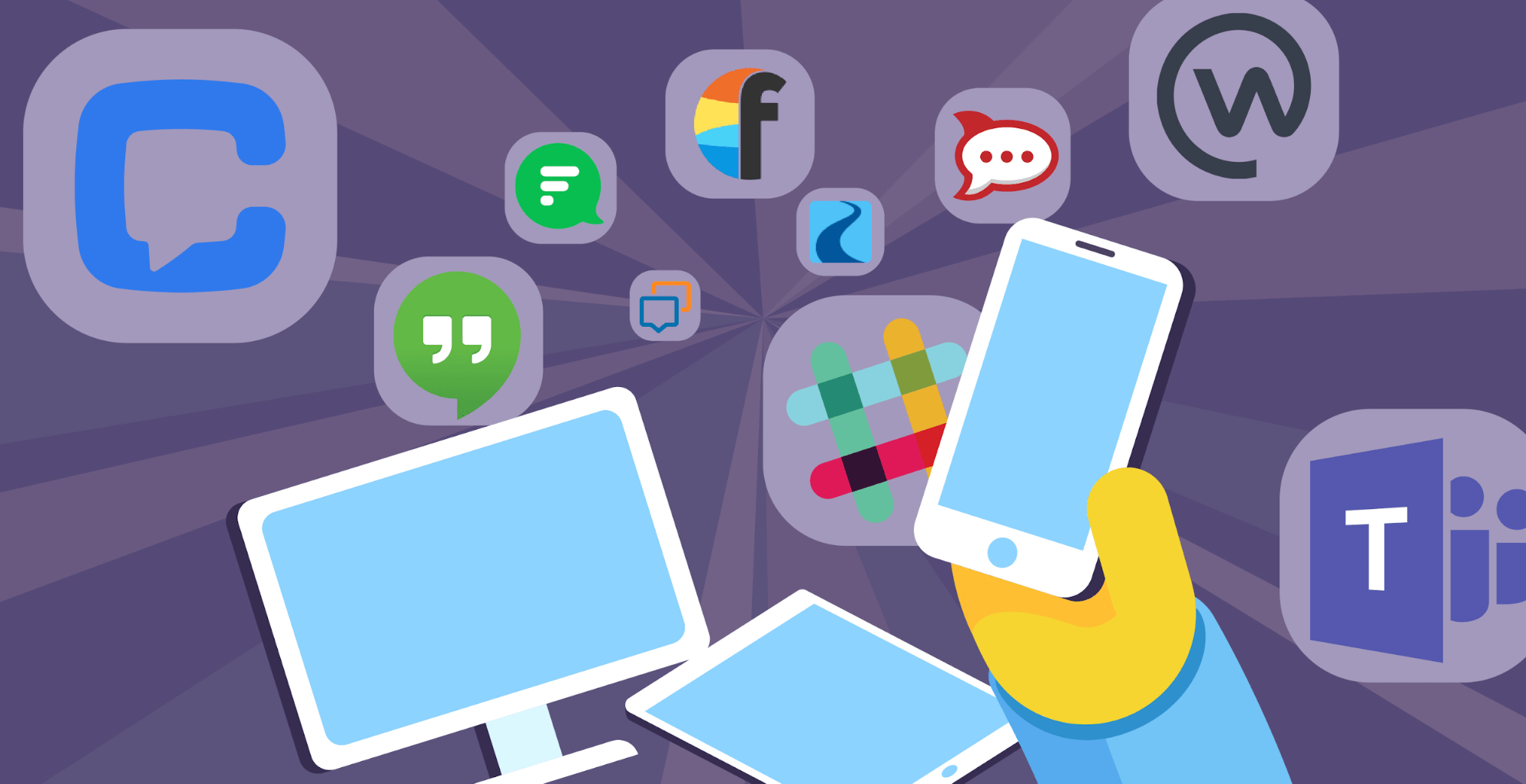 Consumers rely on mobile apps to enhance their lives due to today's competitive world. Mobile apps provide easy access to all the potential information customers need via their smartphone or tablet. Mobile apps are useful for gaining new customers and retaining existing customers regardless of what business you have.
An online presence available 24 hours a day will greatly boost your business. Having access to information in mobile apps will be an added advantage. You can create brand awareness among many new and existing customers with different mobile apps developed for the platforms – Android and iOS. 
Investing in mobile apps has many benefits, and we've listed a few below.
Having a mobile app is no longer a luxury, as the world has gone mobile. Different mobile channels help consumers find your online marketing efforts, and smartphone users use them for local search. Today's competitive business world requires more than just a website to thrive. As a browsing alternative, mobile applications thrive, and investing in them can reap many benefits.

You can display the products and services you offer more effectively when you have a mobile application. With the mobile app, your customers can make purchases from one place at any time. Among the many things you can do with your smartphone, you can chat with your family and friends, shop online, check your bank account, and much more. To perform all the above tasks easily, you need a mobile app.

Most mobile apps are designed with the user in mind, so they are very convenient for customers. The benefits are even greater when a business develops a custom mobile app to meet its specific needs. When you want to enhance professionalism, you should invest in a mobile app.
Virtualization has become the norm for almost all business processes today. As a result, mobile applications are becoming more and more essential. Consider investing in the best mobile app development if you want to provide better service to your clients. Mobile apps are growing in popularity, so every company should consider investing in their development.
Conclusion
Communication apps that we have discussed above are not the best in the world. Following consideration of people's opinions who used these apps, we have included these apps on the list. In addition to these apps, some others can be included. Aiming to improve your communication experience, all instant messaging apps were developed. In addition to providing the basic features, these applications also add some new ones to run smoothly. The advice we can give you is to give it a proper thought if you want to create your own Android or iPhone messenger app. 
This includes the platform on which it should be launched and whether users should access it for free or not. A company that develops iOS or Android apps can better assist you if you are clear with some of the important and basic decisions about your app. Don't forget that your job isn't done. To hire the right team to work with, you must decide the important aspects of your application. 
The right team will determine whether your application succeeds or fails. Ultimately, you put a lot more into it than just your hard-earned cash. It is important to take each step carefully. An irreversible decision might cause irreparable damages or lead to a waste of resources.
edited and proofread by nikita sharma