Trends
Top 10 best food and drinking apps of India 2022
Top 10 best food and drinking apps of India 2022
Technology has evolved to this comforting extent that those days are gone when you would need to stand in long queues to get your food ready and take it to your home.
You can get your breakfast, lunch, dinner, snack, or even any beverage by sitting in the comforts of your home. But who would stand in jammed ques for you and get you your favorite meal? The food and drinking apps are here to help you out through this!
You can place your order of the food that you want to eat from your favorite restaurants with the help of these applications and your order will arrive at your doorstep within a short period.
Indian, continental, Mughlai, and what not! They have all varieties of cuisine in a single app. Can you believe it? So, ditch the long queues and sit in your home, your food would be there shortly!
 The emergence of Food and drinking apps
Food and drinking apps have emerged the most in the past few years. The primary reason for its emergence is the existence of contagious viruses all over the world. It is always recommended to stay at home and not roam outside, unnecessarily. And that is why most people prefer to order food online and enjoy the meal in the comforts of home.
Apart from home delivery, these apps provide you whooper deals to avail discounts at restaurants, and if you want to pre-book the table, that too can be done through these applications.
It has become vital for food businesses to have their restaurants registered on these apps, because :
a) It make their restaurants cognizant
b) It increases their customer engagement
c) It helps the business grow and expand
d) It increases their profit-making capacity
Now the question is from which app the food should be ordered? So, to solve this problem, here are the best food and drinking apps in India from which you can order food online.
1. Zomato
Zomato is India's number one food delivery app, which ensures customers get their food delivered within minutes. You can find more than three lakh restaurants at your doorstep in this application and order your favorite food.
This app is everyone's favorite as it has over 285 million ratings and reviews, and the food delivery takes place across more than 500 cities.
Apart from the delicious food they have, Zomato has some exciting offers for their customers which can help them to save up with the help of discounts. You can apply the promo code to avail discount and boom, you will get a great discount!
Whether you're craving an evening beverage or starving for the whole day, it has all kinds of food and drinking items to please your stomach.
To enjoy more exclusive benefits, become a Zomato Pro member, and see what interesting deals it has to offer you.
This application allows the users and customers to leave reviews of the restaurant to help other customers.
Ratings: 4.1/5
Number of downloads: 100M+
2. Swiggy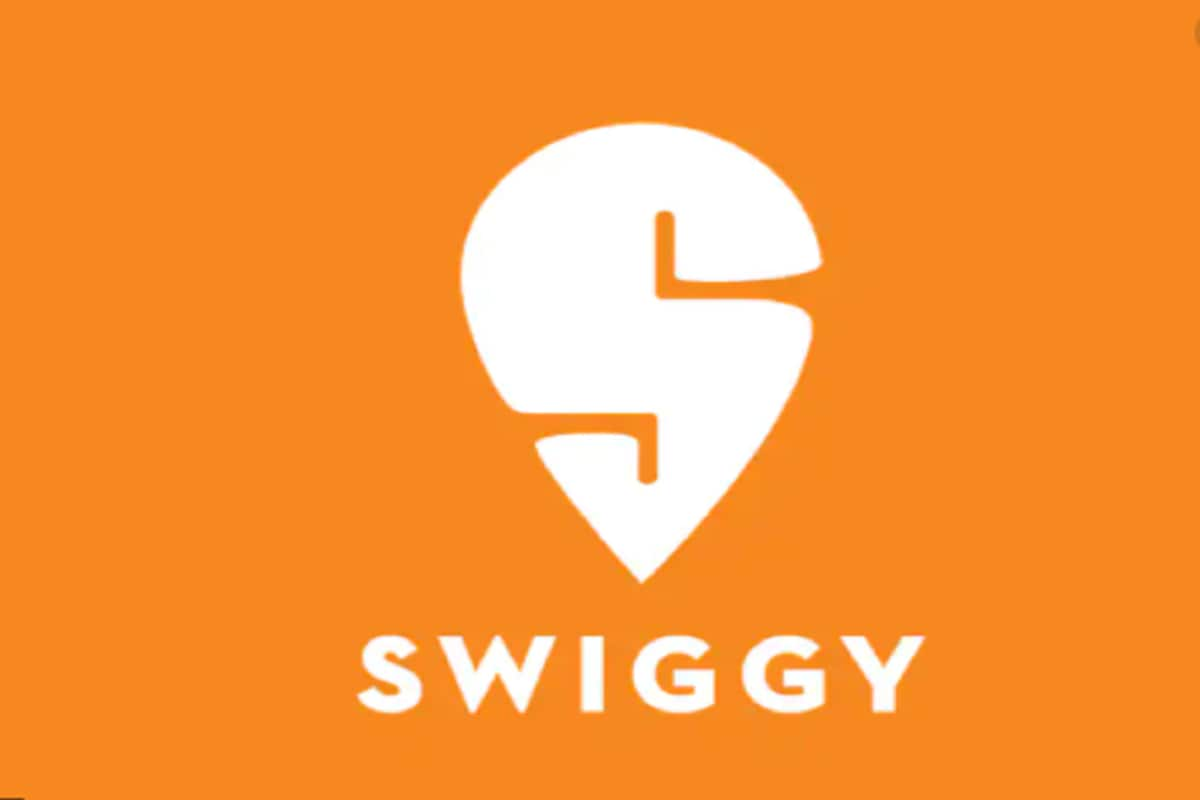 Swiggy must be your best friend if you are a foodie because it ensures super-fast delivery from more than 1,70,000 restaurants. Also, if you are a new swiggy user, you will get "First order benefits". Yes, you heard it right! You can avail of 50% off up to Rs125 on your first food order. Isn't that awesome?
\It has various collections to explore, like Best safety standards, Veg only, Pocket-friendly, Healthy food, and many more. You will have a vast variety of options of 30+ cuisines to choose your dish from.
What makes it stand apart is the no minimum order conditions, which means no matter how minimum (and less costly) the order is, Swiggy will deliver it to you, without any restrictions. Isn't it such a great deal? So, even you're craving evening tea or a bowl of salad, don't hesitate to order, because Swiggy will deliver it to you.
You can even get your groceries delivered, at the best prices, within 15-30 minutes, from 6 am to late at night. So, from freshly prepared food to raw groceries, Swiggy is all that you need!
Ratings: 4/5
Number of downloads: 100M+
3. Domino's pizza- Online food delivery app
Get 50% off up to Rs 100 on the first three app orders. Where would you get such a pocket-friendly deal, other than Domino's?
This application is a great deal for those who are pizza lovers and follows all the safety protocols to ensure hygienically and "No contact delivery".
Domino's has taken care of all the covid-19 protocols while delivering the order and maintaining utmost hygiene for the safety of their customers.
If you liked their treats, save them in your favorites and order again, anytime and anywhere, with hassle-free, multiple payment options, including Cash on delivery.
You can get the cheesiest pizzas and refreshing beverages at a great deal, with combos starting at Rs 199 only and Pizza Mania at just Rs 59. The customers can even track their delivery through the map browser. The app is convenient and easy to use.
Ratings: 4.6/5
Number of downloads: 10M+
4. EatSure – Online Food Delivery
Hygienic food, Trusted restaurants, and On-time delivery – that's EatSure for you!
If you are a food-concerned freak, this app will give you all the closures, from the ingredients used in the food to the temperature of the chefs preparing your order, you deserve to know it all!
This online application provides multiple cuisines, with no artificial colors and flavor added and offers free delivery on orders above Rs 99.
The delivery service offered by this app is super quick and discount coupons are available too. Apart from the tasty app and fast delivery, the customer care service of this app is well organized and customers' queries are prioritized by the application.
Track your food with the feature of real-time food tracking and as soon as the food arrives, you will be compelled to order again!
Ratings: 4.4/5
Number of downloads: 5M+
5. Behrouz Biryani – Order Biryani online
Who doesn't like biryani? If you're a biryani lover, you definitely will love Behrouz Biryani, because Biryani and Behrouz Biryani come hand in hand.
This app is perfect for all the biryani lovers out there!
Behrouz Biryani follows a hygienic and safe protocol to provide services to their customer and prefer contactless delivery, to ensure safety in these tough times of pandemics.
They have some royal platters to serve you, like Mehfil-E- Behrouz and Jashna-E-Behrouz, to delight your experience like never before.
The potpourri flavors, complimentary kebabs, and royal drinks will make your taste buds crave such royalty again and again.
You can get some of the best deliciously and royally served biryani with special flavors through this app. Not to forget, it has some great offers for you to avail pocket saving discounts!
So, lick the taste of Royal Palate at amazing offers!
Ratings: 4.1/5
Number of downloads: 1M+
6. Uber Eats: Food Delivery
Uber Eats is an online food, beverage, and grocery delivery app at your fingertips. One of the best features of Uber Eats is that here, you can schedule deliveries, for late-night hours as well as early mornings!
So, if you are a workaholic and can't keep up to time, Uber Eats is here!
Find some of your favorite restaurants like Burger King, Starbucks, Subway, White Castle, Shake shack and many more and, binge eat.
One of the most intriguing features of Uber Eats is that you can Order food ahead with pickup. Order your food through this app, skip the lines to the restaurant and get your food without any delay.
It has maintained all the necessary covid-19 norms to ensure the safety of its employees as well as customers by providing 'No-contact delivery options'.
This application has enough options to choose your favorite meal from multiple restaurants and offers suggestions to the newbies.
Ratings: 3.7/5
Number of downloads: 100M+
7. Oven Story Pizza – Delivery app
The answer to all your pizza cravings is Oven Story Pizza!
Loaded with delicious toppings, meatballs, and yum veggies, Oven Story spoils their customers with the best pizzas.
The loaded toppings, cheesy outburst, and delicious pizzas of Oven Story will make you long for pizzas now and then. Apart from the yum in tum, all the safety measures are being followed for the consumers.
The bill has all the details that a customer should be aware of, like the temperature of chefs, kitchen staff, and delivery rider.
The pizzas that you get from this application are definitely worth the taste, but it's worth the price too – 2 Medium pizzas for just Rs 524! Isn't it a great deal?
They also have this unique concept of "Semizza", which is a semi-circle personal pizza, for them whose tummy gets filled easily!
Ratings: 3.8/5
Number of downloads: 1M+
8. Burger King
A great deal for burgers of any kind, that brings us to this application! A home for all the tasty dishes that you can ever eat – that's Burger King.
They have such amazing deals for different kinds of meals, from wraps to exotic Maharaja burgers, they have it all at reasonable prices. The beverages to go with burgers feels like "Yum in Tum"!
Earn crown points on each order, collect them and use them in your next order.
They also have this Stunner Menu where each item is Rs 50, Isn't it an amazing deal? Indeed it is.
So, now you can taste some of the delicious burgers by a mere touch, be it dining out or takeaway, enjoy in PJs or at the restaurant, your wish it is!
Ratings: 3.2/5
Number of downloads: 1M+
9. Dineout: The restaurant offers
Dineout is India's best restaurant discovery app, which helps you find lavishing restaurants at a great deal. You can find great dine-out restaurants with their overview, offers, menu, and reviews from customers.
They have various categories like online events, comedy shows, music shows, workshops, and whatnot to intrigue their customer's interests. If you're interested in any of these, book your tickets now through this app and get whooping discounts.
One of the exciting offers that this application provides to their customer is you get a flat 30% off at a restaurant near you if you pay your bill through dine-out. Such a money-saving offer!
Invite your friends on this app and earn rewards. Yes, you read it right! You and your friend, both will be getting a promocash of Rs 500 on every referral. So, invite and refer this app to as many friends as you can and win promo cash as your rewards.
So, you don't need to rush to find your weekend dinner venue, Dine-out will help you through it!
What are you waiting for? Download it now and explore more restaurants!
Ratings: 4.8/5
Number of downloads: 5M+
10. Foodpanda
Wondering the best eating options? Download foodpanda!
Foodpanda is India's best online food ordering and delivering app which has some great recommendations for your preferred taste. You can choose your favorite meal from a variety of restaurants near you.
You can choose from more than 15,000 restaurants and a variety of cuisines like – South Indian, continental, Thai, Mughlai, and whatnot. Mark a full-stop on your hunger, because foodpanda is here.
Apart from being convenient to use and deliciously served food at your doorstep, the payment mechanism of this application seems to be good by their users as they offer multiple payment options with exciting offers.
The delivery is round the clock, anytime in 24 hours, and the quickest possible! They accept orders in almost all of the cities, like Delhi, Hyderabad, Gurgaon, Bangalore, and many more.
You can even track your order, from the kitchen till it arrives at your doorstep!
So, order your food right now from the most popular food chains like Faasos, Biryani Blues, Pizza Hut, KFC, and a lot more, you just need to dive into it!
Ratings: 3.2/5
Number of downloads: 10M+
edited and proofread by nikita sharma