Trends
Top 10 Best Graphic Design Companies in India 2022
Top 10 best graphic design companies in India 2022
Transform your ideas and thoughts in a visual form, exactly like graphic designers do! It becomes crucial for graphic designers to be experts at their job because the graphics connote the brand image of a company. Yes, that's true! Visual connectivity stays with the customers forever and that's why graphic designers need to maintain consistency and efficiency in their work.
A design should be meaningful and convey a message that the organization has to depict. A company needs to have strong graphics because these designs communicate your company's information to the target audience without uttering a word. Also, if your organization is well-reputed in the market, it is often remembered by the logo it has. Who's responsible for designing that logo? The graphic designing team.
Remember the logo of Audi? The four rings. The four merging rings depict the integration of four automobile manufacturers of German. That's how the design works. Something that has a story to tell, something connected with the company and representing it aptly through the design.
Apart from visualizing the content to depict a message, it becomes vital for companies to have a good team of graphic designers because they increase sales. A company having good graphics gains visibility in the market and among the audience. The company is recognized solely by the design it has; that's the intense impact a design has! For instance – Google company is recognized by the "G" logo, Apple brand is recognized by 'half-bit apple'.
Having a good brand image and consistent brand appearance helps the business to grow and thus, makes a reputation in the market. Reputation leads to trust among customers. A business can't run online without a good team of digital marketing and graphic designers.
Online businesses involve dealings through the internet, online websites, promoting the brand on social media, and many such activities. All these activities require a good team of designers to have a base on social media and promote their brand through designs and communicate their message to their target customers and potential customers.
Importance of graphic designs
It is a human tendency that anything that has visuals and images inserted in it will attract humans. According to science – "Visuals are processed 60,000 times faster than text". Human eyes always stop to glare at images, while we will usually leave a long paragraph unread. That's human psychology. And that's why Graphic designing has become crucial. Graphic design helps to create an impression in people's mind, like the designs of McDonalds, Amazon, and Adidas has on people's mind.
Graphic designs have changed the dynamics of marketing because it promotes Branding. It gives a unique image to your brand and company, with which people can resonate with. The important element of any brand is its logo. Logo binds the gap between the brand and customer, because people recognize the brand with their logo. Thus, graphic designs cognizance to your brand among people. 
From political parties to corporate companies, every field is required to create a design to have to mark an image in people's eyes. These symbols and designs bridge the gap of communication between the company and its target customers. These images have a lot to tell their customer.
However, not all companies and organizations may have a well-established team of graphic designers. So, to cope with such needs, they hire a team of graphic designers, and the team in turn fulfils their needs through their creative and professional art.
Enlisted below are the top graphic designing companies in India. Let's have a look at them!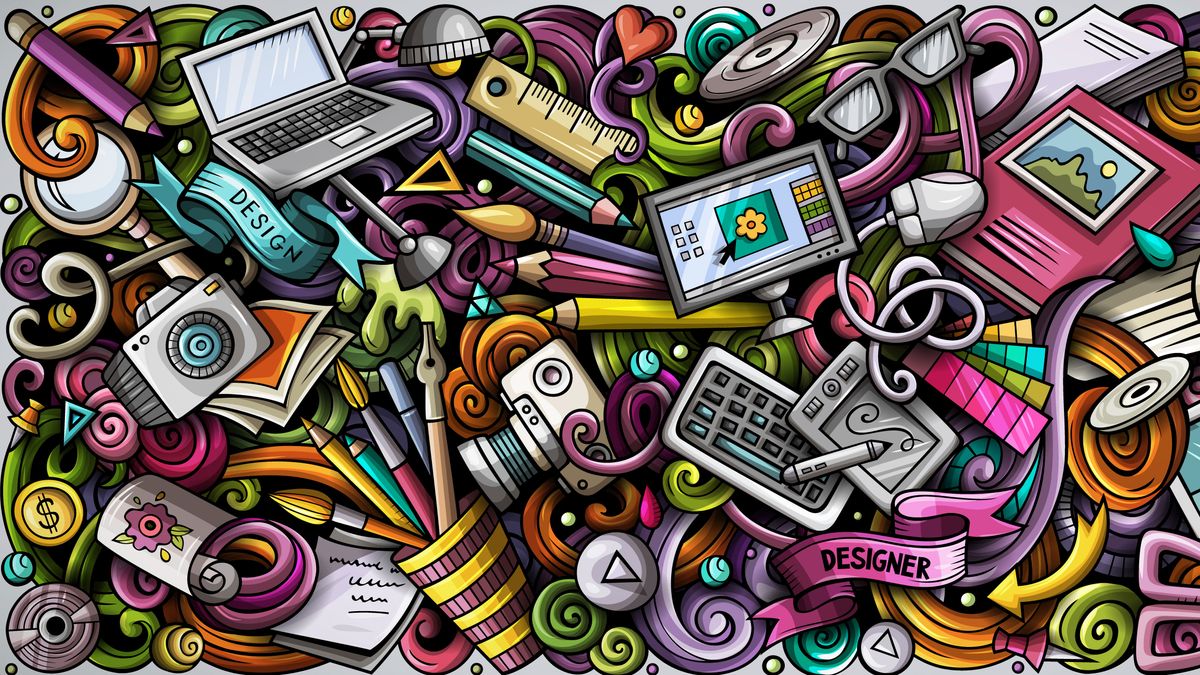 1. Web and crafts
Web and crafts started as a web developer company and within a short period of time, it expanded its domain from web developer to e-commerce development, mobile app development, graphic designing and, digital marketing.
This company believes in going out of the box and bringing out the best from their work by providing customer services that stand different in the market. Some of the active clients of web and crafts are- Landmark group, Garmin, Star, Federal Bank, Tristar products, VKC, Ikea, and many more.
If you are fed up integrating with unprofessional designers, you're at the right place now, because they believe in professionalism and they mean it. They have a team of creative artists that execute the visualizations in the most creative form possible the logo and approve it from their customers. Once the logo is approved, further proceedings are done.
They make your brand bloom through animations and various 2D & 3D modelling through cutting-edge technologies. Yes, you read it right! You can expect 2D & 3D designs from the web and crafts.
2. Visual Best
Visual Best is one of the best top graphic design agencies based in Noida. They are passionate about creating exceptional designs that make a difference. They specialize in a wide range of services, including infographic design, Digital Illustrations, Logo Design, Branding & Identity, Annual Reports & Brochures, Presentation Design, Marketing Collaterals, Social Media Marketing, Website Design & Development, Video Production, and Digital Marketing Services.
They have built a strong reputation as a top-tier graphic design agency, serving clients worldwide, including some of the most renowned brands such as Microsoft, Adobe, Samsung, WHO, UNICEF, Etihad Airways, Nasdaq, HP and many more. Their customer success rate is almost 95%, which reflects their dedication to providing exceptional customer service. Visual Best understands that every project is unique, and that's why they assign a dedicated manager to every client.
Their project managers work closely with clients to ensure that customer vision is translated into a high-quality design that meets their specific needs. They are committed to delivering projects on time, every time, without compromising on quality.
So if you are looking for the best graphic design agency that offers exceptional creativity, quality and customer service, look no further than Visual Best. They can create a design solution that will help you achieve your business goals and stand out in your industry; for more information on one of the best graphic design companies in India, be sure to contact them at [email protected]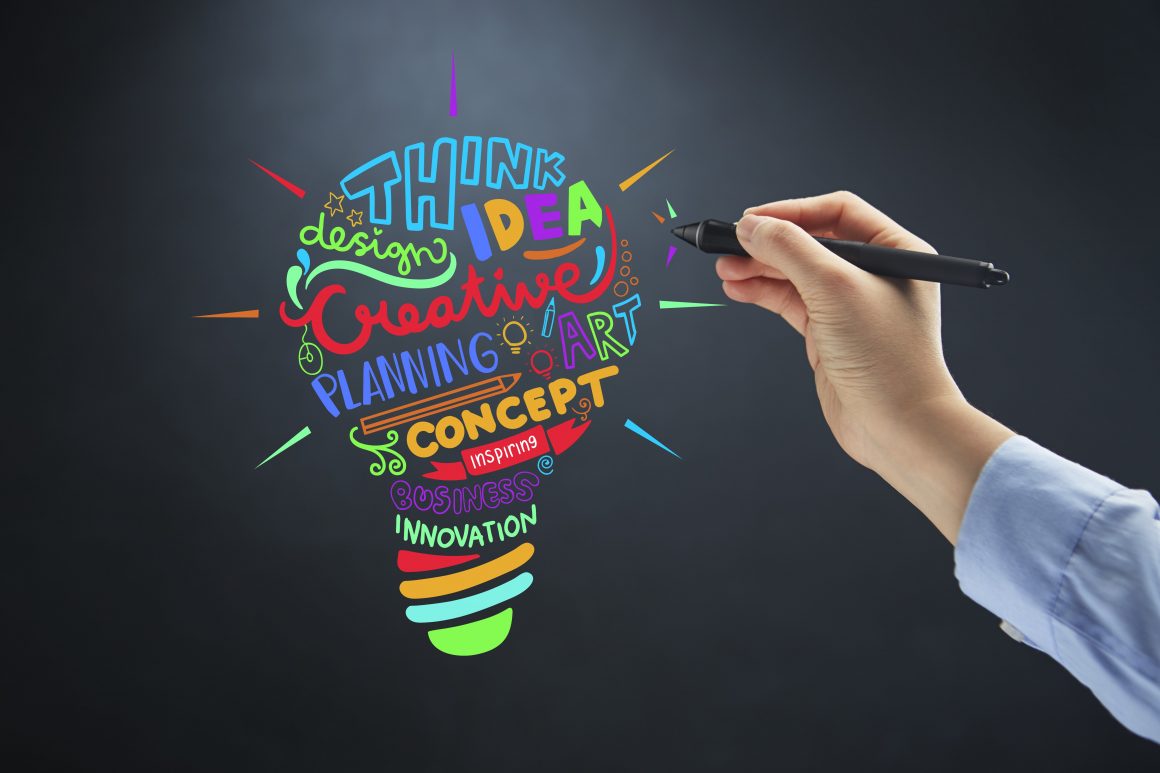 3. Communication crafts
Communication crafts is a branding agency based out of Ahmedabad, Gujarat, that aims at providing branding services, like – SEO, graphic designing, logo designing, social media marketing, and many more.
They have built an exceptionally extraordinary portfolio over the years that do justice with their work and showcase the best of their works in these years. Communication crafts have been rewarded as the 'Digital Marketing Agency of the year', 2019 by the Times Group. Indeed, they have come a long way!
They have elated many of their clients by the aesthetic work they do. Some of their clients involve- Paese Cosmetics India, Compeed India (Health & fitness), Facitize, Troikaa Pharmaceuticals, Mobex, and many such companies.
They are a global IT solutions provider and they will go out of the box to be creative and innovative in their ideas. They prepare the plan, approve it from their customers, and execute it in the best possible way with the help of their creative team.
4. Multia
The company started its business in 2006, aiming to transform visuals into designs. It is a creative consultancy that tries to provide solutions to all the business-related digital problems and tailor the needs of the customers in the easiest way possible, or make the toughest way the easiest!
The company has its headquarter in Pune. The company has been rewarded and appreciated as "Top 5 digital agencies in India 2020", "Top 5 Branding agencies in India for 2021" and also, "The most reviewed Design Agencies for 2021" by multiple media agencies.
Multia has some of the most well-reputed clients from the market. Some of them are – Tata, Radix, WWF, Bharat Forge, Shopify, Mahindra, AXA, McDonald's, Kalyani Group, Air Asia, Volkswagen, and many more.
One thing is for sure, they have the best to offer you and you won't be disappointed!
5. Studio tale
Are you looking for an animated video that clearly explains the purpose of your business? Hire Studio tale now!
Yes, it is a branding agency that serves the best Animated Explainer Videos or TV advertisements or Youtube Ads, or Ad films that can easily depict the message as compared to the reading context.
Studio tale is a pro at creating 2d animations, graphic designing, animated explainer videos, email campaigns, motion graphics, product demo videos, tutorial videos, and whatnot to gain digital brand visibility through the digitalized platform. Visit their website once, and you will be induced to hire them for your next graphics-related work!
This company has professionals from various domains, but all of them serve a common goal – to stand up to the expectations of customers! They have both international and national clients, from the USA, Europe, Bangalore, Gurgaon, Mumbai, Chennai, Hyderabad, and many other cities.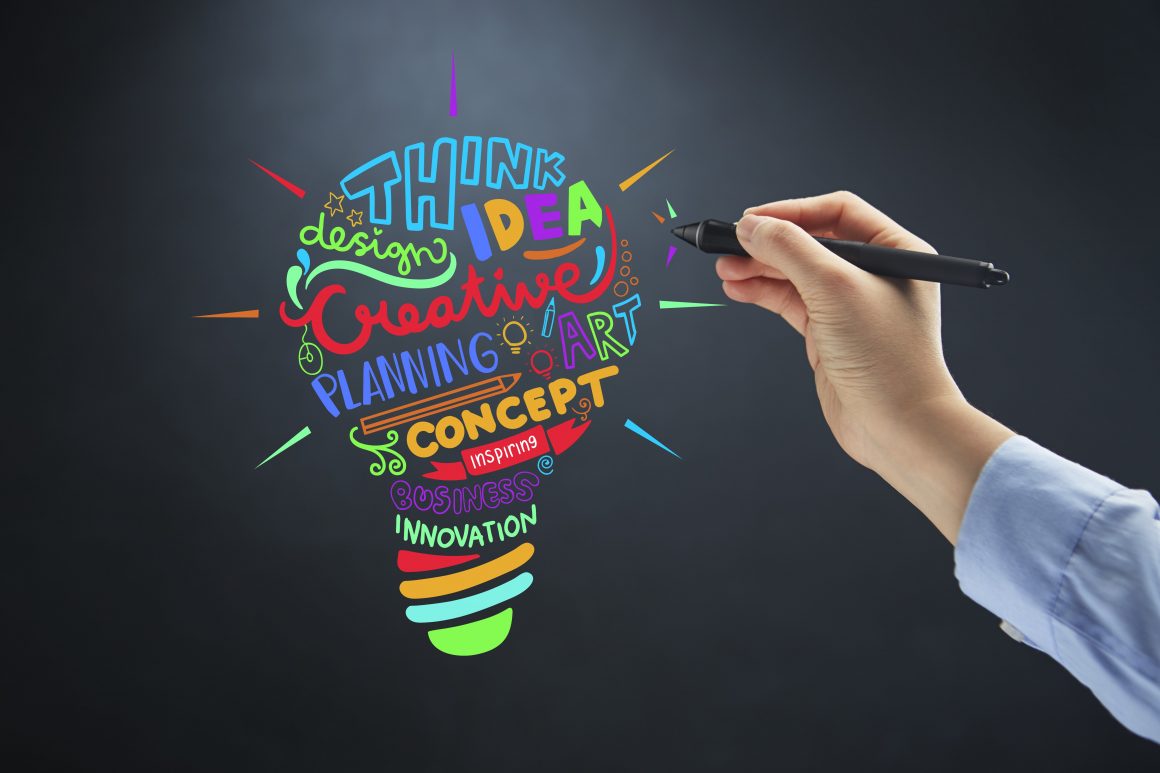 6. UD Lab
Universal Designovation Lab is an extraordinary company that is best at what it does! But, what do they do? EVERYTHING to enhance your brand image!
UD Lab is a strategic product development firm (product design agency) that specializes in product design, custom design, graphic design, design research, and many such services to enhance branding.
They make the best designs in the market and help companies to impress the customers with the pleasant visuals that are created by the team of UD Lab. They are the recipient of multiple awards and rewards. Some of them include- European Product Design Award, India's Best Design awards 2017, and IDA Design awards gold 2017. Apart from all these awards, they were one of the emerging nominees of the German Design Award 2018. That's a huge accomplishment in itself!
They have curated work for ample companies and created designs for multiple products that the list goes on, but some of them are – Mitticool clay refrigerator, Humidity chamber, BBC news (Gujarati), Induction Furnace.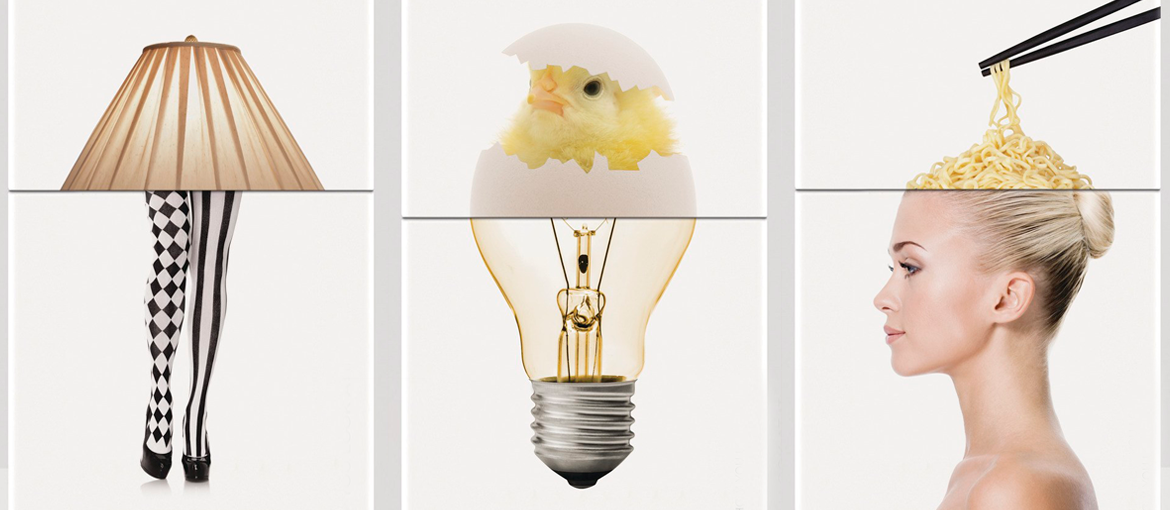 7. Cyber Worx
Cyber Worx promises – 'Perfection delivered'. That's their tagline, and they indeed kept their promises!
Cyber Worx is a platform to be on when you require a creative and savvy tech to build your digital house. They deliver great websites, mobile applications, and e-commerce websites to cater to the needs of their clients.
The primary services provided by this web designing company are – Mobile application development, Creative Designing, Search Engine Optimization, Social media optimization, and online reputation management.
They are a team of 50+ creative heads with one goal. Over the years, they have worked for various clients and some of their active clients are – Wiley, AIIMS, Nucleus software, Airtel business, SRF, Grey RC&M, IMI, Mamaearth, Endemol, and more such prestigious companies.
Communicate your wants to the team of Cyberworx and you will feel that your ideas are exactly traced through their creative work!
8. Litmus Branding
Litmus Branding 'love your company' as much as you do!
They are a digital branding agency, that specializes in digital marketing, litmus combined strategy, copy advertising, creative designing, and graphic designing.
They have a team of effective communicators that deliver your company's message aptly, to the point and in minimal words, because gone are the days when people used to read exaggerated paragraphs. Litmus Branding has worked worldwide and gained several clients by their consistency and creativity in their work.
Bharatji, Pattu, Dynatrap, CB patel, Richmax, Anand Namkeen are the clients for which Litmus Branding had worked. India's Top business schools – IIM Udaipur and IIM Bangalore need not any introduction about how prestigious they are, Litmus Branding has associated with them too for work!
9. Key ideas
Key ideas have all the ideas to make your company emerge as the most successful digitalized company. It is a creative web design and development company that specializes in marketing, branding, designing, and development. They started their company a decade ago with a small team of web designers, and now they are one of the well known graphic designing companies of India. They surely have come a long way!
The key elements found in their work are innovation and creativity. They never settle for less and always think to push themselves out of the box. They are experts at UI/UX, development, marketing, and e-commerce.
The clients for which Key ideas have worked are – Capgemini, Vestas, Mindtree, RCCA, Digitel, Critical Control, Ace Pyro, and many more companies. It has its offices in Delhi NCR and Florida USA.
They believe in –"Agility, Ingenuity, Reliability"
10. Xee design
Xee design is one of the leading website design companies based out of Mumbai, Maharashtra, with top-notch designing services. From Application Development, Search Engine Optimization, Responsive Design, Logo & brand design to graphic design, you will find solutions to all your business problems here!
They are a team of 15 creative people with the gist to produce creative work through their service. The company has crafted more than 100 websites to date and provided the best maintenance of websites for their clients.
Xee design has worked for some of the reputed companies, and some of them are – ETP, Athena, ACSPL, Atlantic construction LLC, Cloud Aims, Maxima, Enggmech, and many more such companies.
Article Proofread & Published by Gauri Malhotra.