Trends
Top 10 Best Job-Search Apps in India 2022
Top 10 best job-search apps in India 2022
Are you too freaked out in search of a new job? Don't freak out; download the best job-search apps now and apply for the job you're interested in from your comfort of home. Yes, it's possible now!
Gone are the days when people used to rush from one place to another, asking for job vacancies and filling the form, waiting in reception for your turn to come to give an interview. All these hectic steps can be avoided now because technology has evolved over the years and brought the ease of job-search apps. Since India has become digitalized and everything is done by a mere touch through applications, then why not find a suitable job through applications?
Companies and employers post their vacancies on their websites, specifying the experience and qualifications needed for the particular post. The candidates interested in the job meeting the required conditions of the company (of qualification & experience), apply for the job through the job-search apps, and wait for further proceedings. Candidates are first required to build their profile, upload a professional picture of themselves, and upload their resume on the job-search apps to attract recruiters.
Job portals are beneficial for both employers/companies and candidates. It allows companies to choose from a vast pool of talent, where plenty of options are available regarding different qualifications, degree value, and experience of candidates who have applied for the job. Whereas, candidates who are in search of a job, get to explore a lot of companies, their vacancies, and can compare one company from another in terms of goodwill in the market and salary.
As the technology emerged, it was predictable that such a day would come where jobs can be found from home and roaming here and there with resume, in harsh sunlight can be avoided. These job-search apps have made our lives easier, not only because they are comforting but also because they are authentic and genuinely provide jobs.
We all are aware of the impact which pandemic has left in our lives. Loss of lives and economic instability are the two significant elements of the effect it had. During those crucial times, many people lost jobs due to chaotic economic conditions. While many companies were firing their employees, some companies were willing to establish their start-ups and seek new employees. But, since the country was in complete lockdown, how would the companies hire employees? Through Job-search apps!
Job-search apps emerged as the ever-beaming sunshine in the darker times, which paved the way between the companies and their new employees. During (and after pandemic), the engagement on these applications has consistently increased because the work is shifted in online mode, and the country is in lockdown.
These apps are a blessing in disguise during and after the pandemic. It has given ample opportunities to people to get a job and start earning, leading to stability in the economy.
So, enlisted below are the top ten best Job-search apps that have provided multiple opportunities to various people.
1. Linkedin
One of the best job-search apps you will ever find!
Linkedin opens the door of opportunities for all those candidates who are willing to find a new job because it has a community of thousands of businesses that are open for hire.
You can get in touch with professionals and even those professionals who inspire you (Eg- Bill Gates), view their profile, get detailed information about them, and connect to them. It is essential to increase your connections on Linkedin as it boosts your profile.
Get the latest business information through this application via daily rundown. Yes, it's possible! Linkedin provides business news to aware of the viewers about latest news and allows them to write about any news or happenings they know! Isn't it a great way to enhance your profile?
Find all the information about the job you're interested in through Linkedin! Yes, you don't need to wait for the interview about your salary or working hours. While applying for the job, you can find all these relevant details on the same page, from pay, and working hours to company history.
There's not a single field that is missed on this app. Whether you're a tech freak and want to join the IT sector or you're a budding writer willing to pursue content writing, it has it all in store for you!
2. Naukri
Dive into the pool of Naukri to get thousands of job opportunities!
Search for a suitable job, and get connected with more than 5 lakh recruiters willing to hire the right candidate. Naukri helps the candidate explore the latest job options and let you stay ahead in the job search.
Naukri app is a golden platform that gives the most significant push to your career by finding the most suitable job. It is used by lakhs of job seekers to see the latest job vacancies, be it part-time jobs, work from home, or government job alerts. All kinds and types can be browsed through one of the best job-search apps- Naukri.
It has a unique feature that allows job seekers to create up to 5 job alerts for different industries such as IT, E-commerce, medical, accounting or FMCG. After selecting the categories, you will be getting notifications of job vacancies related to these fields often.
Are you tired of inconsistent and lethargic employees? Change your team and hire from Naukri! This job portal has fresh talents and creative minds who are willing to ace the opportunity and ace the work!
3. Monster Job
Monster job is your companion in the journey of finding an ideal job for you, based on your preference. Like other job-search apps, this one, too, won't let you struggle alone. It is a perfect social application to searchfor jobs of your forte, apply for them, and work in the best company.
It is not confined to India, but you can also get a chance to work in prominent regions like Gulf, Hong Kong, and Southeast Asian countries like Singapore, Malaysia, Thailand, Vietnam, and Indonesia. Don't let go the golden offer to work abroad; register yourself on Monster Job now!
You can set job alerts if you never want to miss any updates about new job vacancies. Job alerts help you save time that you must have spent on scrolling and looking for a suitable job, and assures you never to miss a new job.
You can apply for the job just by swiping the job card. It is vital for candidates to update their profile time to time to catch a glimpse of employers.
4. Indeed
Indeed is here to help you through every step, from job finding to applying for the job. You can search by job title, salary paid, and preferable location, and even after applying all the filters, Indeed will have multiple opportunities to offer you.
Part-time jobs, full-time jobs, work from home, freelancing jobs, and whatnot – all from a single app! Follow your dream company, see what they are up to by reviewing their profile, get in touch with their employees, and get exposure. This is one of the promising job-search apps, that helps the candidate to follow their interested candidates, and employees.
You can even build your resume by Indeed and upload it on your profile to quickly get access to multiple jobs. After applying for the job, you can track your application status through this app. So, you need not  baffled, because Indeed is here to update you about every detail!
The career guide feature of Indeed helps you prepare for every step of the job search process. The salary, location, and company history can be known before getting into the company. So, what are you waiting for? Indeed is Indeed one of the best job-search apps for your career.
5. TimesJobs
An excellent and retaining job can flourish your career like never before, and that's what TimesJob do. It is a Job providing app, that has a collection of numerous jobs in different fields. It helps to find the right job, at the right place, and for the right person.
Making the right job choice requires decision-making abilities, which becomes difficult for people. That's why Timesjob provides you a guide where it helps the candidates by giving ratings and reviews of the company, skill benchmarking, insights about salary, interview cracking tips & even giving job recommendations based on your profile.
It increases your hiring chance to build and update your resume from time to time to attract recruiters. Besides updating your resume, uploading a professional photograph gives more credibility to your profile. The one unique feature of this job-search app is that you can know about the recruiters who viewed your resume. So, this is one of the best job-search apps you will come across!
Discover jobs in your location, know about jobs that are applied by similar candidates, receive job alerts through notifications, build your resume with StepAhead career services and attract recruiters. TimesJobs app provides you all for your career to grow!
6. Glassdoor
Grow your career and grow yourself with Glassdoor!
Get insights about the company ratings based on several measures like – gender, race, sexual orientation, parental status, and many more.
Apply for the jobs that match your niche, and we're sure there will be plenty of job vacancies that suit your interests because Glassdoor has offerings for everyone, and every forte. You can have insights about salary before making it to the job, and even know what other companies are offering for the same role.
It is vital to review the company you are going to work in, and that's why this job search app provides the candidates the option to browse company reviews from current employees and ex-employees. Isn't it an excellent way to get exposure to the company?
Not happy with the salary in your to-be-company? Negotiate your salary amount with the help of leverage salary negotiator tool; yes it's possible!
So, what are you waiting for? Download Glassdoor now! It is one of the most reliable job-search apps, that will provide a great push to your career.
7. Shine
This application helps you browse through some of the great IT jobs, full-time or part-time jobs, accounting and finance jobs, graduated jobs, work from home jobs, and many more, in different well-reputed and established companies.
It has more than 15,000 recruiters and 3 lakh+ listed jobs of every domain and industry. Shine is considered as the leading job-search app in the country that offers job for companies like Amazon, Netflix, Instagram, Ola, Uber, Swiggy, Facebook, Whatsapp, Google, Paytm, and many more companies.
You can get application insights and know-how your application stands out by the unique app feature. It also allows the users to save jobs they like, and revisit whenever they want.
If the recruiters are interested in your profile, they can send you mail in your inbox, and you can get in touch with them.
You can even improve your profile score with the help of this application. So, all the guidance – right from searching, applying, and providing the job to boosting your profile, Shine can outshine your career!
8. Hirect – start-up jobs & hiring
Hirect is one of the best job-search apps, which makes the task easy for both recruiters and candidates. This app is usually for start-ups and newly established companies that wants to recruit members. It acts as a mediator between start-up jobs aspirants and start-up recruiters.
It is the suitable platform for freshers to build their career through Hirect because working for a start-up in your struggling days can make you fly high and help you gain experience.
The companies over here are authentic, genuine, and not fake at all, as all of the companies are verified by the team of Hirect. The cherry on the cake is, the candidates who have applied for the job need not wait for so long to get a response from the recruiting team. Here, the recruiting team respond faster.
So, find the most suitable job now!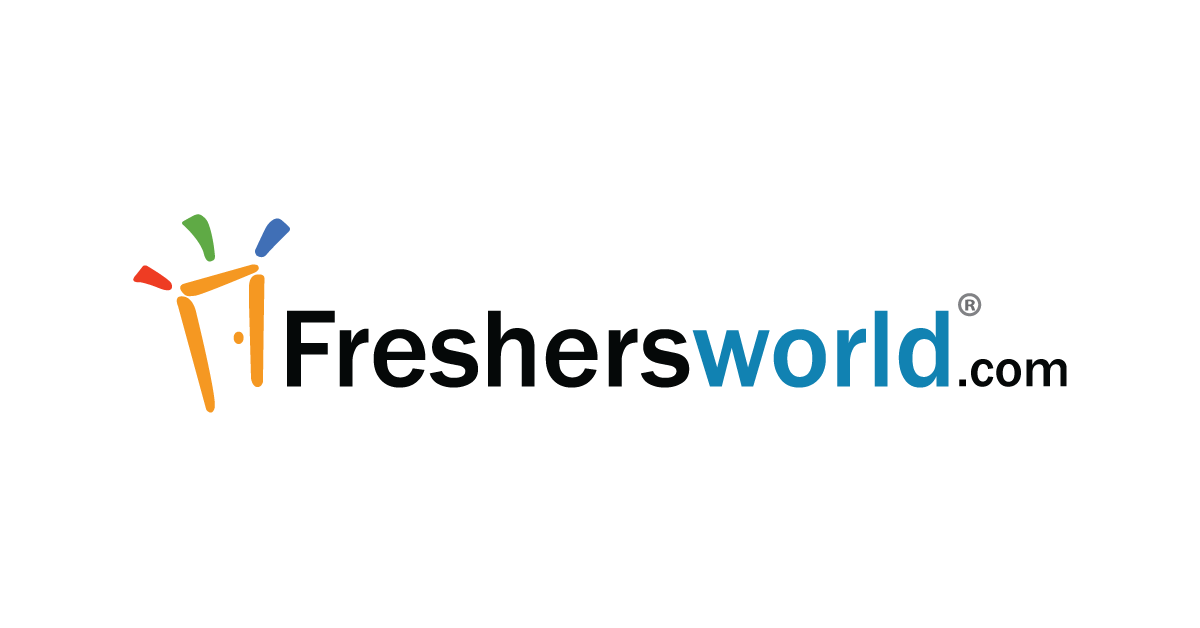 9. Freshersworld
This job portal is India's one of the best job search apps, both for private sector and the Government sector. Freshersworld provides you the ideal job, based on the filters like – Location, Private/government, qualifications, and many more.
You can find here apprenticeships, internships, Engineering jobs, walk-ins & all kinds of jobs you're looking for! Freshersworld is a user-friendly and one of the most flexible job-search apps that have no constraints on its users. You can literally type any job-related keyword and you will find multiple options.
The users can bookmark their favourite job and  know about it through regular updates. The app is an excellent place to get tips about easy resume upload and how to build the perfect resume to attract recruiters.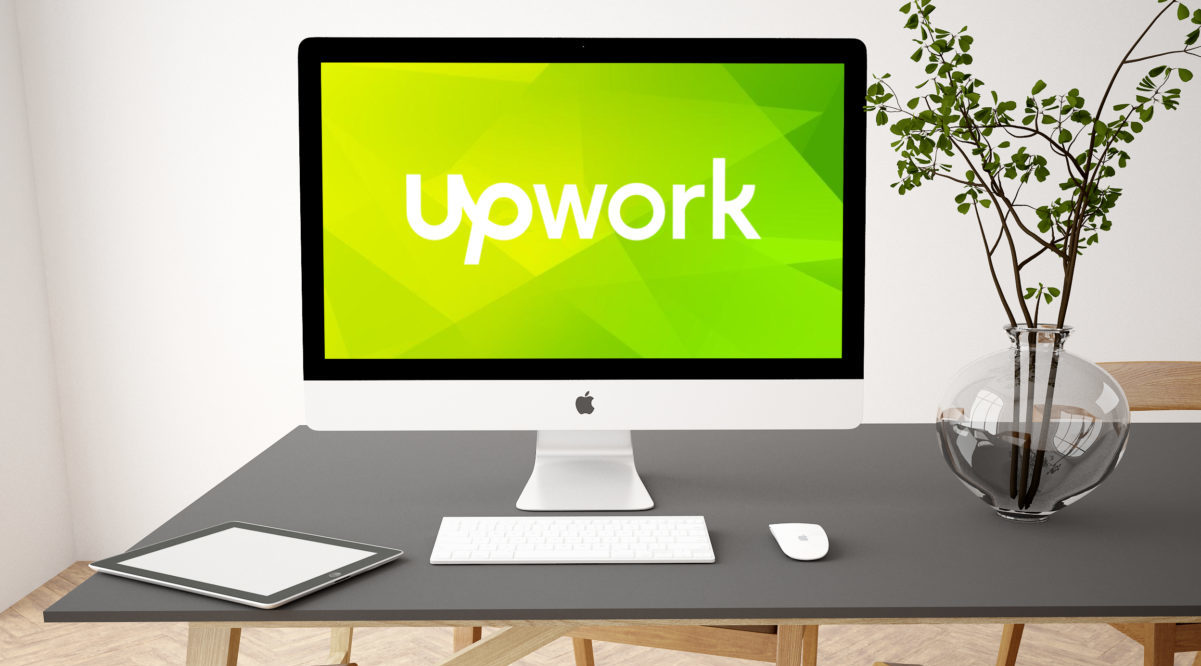 10. Upwork
Are you a freelancer? If you're, then you're at the right place!
Upwork is the largest platform that binds businesses and freelancers, and provides them the opportunity to work for each other.
They have more than 70 categories of work, with over 5000 skills, so if you're looking for a freelancing job, the platform is at your fingertip!
Grab the chance to work for start-ups, as well as established companies, with whooping yet negotiable amounts. The application is flexible as it has all the categories of work, matching your niche. The built-in-protection feature helps the users to feel secure while using the application. This is one of the best job-search apps you will ever find!
Article Proofread & Published by Gauri Malhotra.