Trends
Top 10 best IT companies in India 2022
Top 10 best IT companies in India 2022
IT has become the backbone of the business sector. It leads to innovation, and innovation is the key that keeps the business going. The traditional style of business, with no hand of Information Technology, seems less effective now in comparison to the large tech businesses running with a fast pace of technology.
IT gives rise to innovation, with the newly designed software, it helps in storing data, enables communication, and brings out the best and latest technology. The country is seeking so many benefits from the digital revolution, that it led every business, even small scale businesses to depend on computers and technology. From Farmers, salesman, to civil servant, give me a department who is not using computers?
It will be wrong to say that before the evolution of IT, people were not creative. Indeed, they were. No technology in the world can compete with the human mind. But, before the existence of Information Technology, innovation was slow and steady. The task used to take plenty of time for its completion, but since the evolution of IT, the same task was completed in a shorter frame of time and ensured optimum utilization of resources. In simpler words, humans were effective in their tasks, but technology made them effective as well as efficient.
Information Technology has enhanced the way of marketing. Traditional ways of marketing were difficult because finding the target audience, inducing them to buy, discovering their preferences, and fluctuating in their needs was a challenging task as there was no helping hand of IT. But now, social media has made things easier for us. Social media is the best platform to advertise your product as the engagement it has is incredible.
There are multiple IT companies in India, but the ones that stand out due to their services and technology are enlisted below. Let's have a look at them!
1. Rushkar
An India-based offshore software development company, RushKar Technology specializes in providing highly reliable, on-time, and cost-effective offshore software development services. In addition to Portals, Enterprise Mobility, Cloud Computing and Analytics, RushKar Technology enables clients to utilize IT advances in a coordinated way to achieve Enterprise IT agreement control. RushKar Technology offers innovative delivery frameworks to enterprises to outsource their business IT solutions and create business value.
By outsourcing their business IT solutions, RushKar Technology offers Enterprises a way to create value through its innovative delivery framework. They develop enterprise-scale software to facilitate digital transformation through their award-winning custom software. The company provides the best user experience possible by creating robust, secure, and high-performing software solutions. With years of expertise, software development experts can build complex solutions for various business needs. Based on cutting-edge technologies and the most current market trends, their software development team can craft a fully functional and feature-rich solution that drives growth for your business.
Their services are Hire Dedicated Developers, Web Development, Managed IT services, e-Commerce solution, and other ten more services. Communicating with clients every day and meeting deadlines is part of their transparent process.
2. Tata Consultancy Services (TCS)
TCS is an Indian business services and consultancy provider multinational Information Technology company. It is the largest Indian IT company in terms of its 2020 revenue figures. It has its headquarters in Mumbai, Maharashtra, while the largest campus of TCS is located in Chennai, Tamil Nadu.
TCS stood at 64th position in the Forbes World's Most Innovative Companies ranking, leading to the highest-ranked IT services company. It is a great achievement in itself to hold a position at the globally recognized magazine, Forbes. Then another golden reward that TCS was appreciated with is that it was ranked at the eleventh position on the Fortune India 500 list, in 2018.
TCS stands as the fourth largest employer in India, after Indian Railways, Indian Army, and India Post. With more than 5,00,000 employees(as of 8th July 2021), it is one of the most employee-engaging IT companies.
The total revenue of TCS was Rs.167,311 crore or $22 billion (2021). The Net income of the company stood at Rs. 32,562 crore, with an operating income of Rs.44, 397 crores.
Founded: 1968
Founder: Tata Sons
3. Infosys
Infosys is a public multinational Information Technology company that provides business consulting and outsourcing services in the market. It is the second-largest IT company in terms of revenue figures, as of 2020.
It was recognized by Forbes as the world's 602nd largest public company, according to Forbes Global 2000 ranking. It was India's 4th company to cross $100 billion in market capitalization, in 2021.
The company is known to provide services in the domain of Finance, Insurance, manufacturing, and many others. The well-known services that it gives in the market are – cloud-based services, consulting services, digital marketing, engineer services, AI services, and many more.
The IT company has its major presence in the countries like India, Australia, Japan, the United States, and Europe. With a total of 259,619 Infoscions (known as employees of Infosys), 229,658 are software and technical professionals, and the remaining are sales and support professionals.
The total equity owned by the company (as of 2021) was Rs. 74, 250 crores or
$9.9 billion. The net income of TCS stood at Rs. 19,423 crore, in 2021, with an operating income of Rs. 26, 823 crores.
Founded: 1981
4. Wipro
Wipro is India's one of the leading and most innovating Information Technology companies, expertise in consultancy and IT services. The company was incorporated by Mohamed Premji as "Western India Products".
Wipro stood at 2nd position in the Newsweek 2012 Global 500 Green companies and in 2018, it was awarded ATD'S Best of the BEST award. It stood at 755th position on the Forbes Global 2000 list.
The work-life balance, as the employees say, is the best in Wipro, as compared to other IT companies. The company has a total of 231,671, as of 2021, with clients across 110 countries. It has its headquarters in Bangalore, Karnataka.
The total assets owned by the company in 2021 were Rs. 83,143 crore or $11 billion. The net income of Wipro was Rs. 10,866 crores ($1.4 billion), with an operating income of 13,900 crores ($1.8 billion). The total equity of the company was Rs. 54,000 crores, in 2021.

Founded: 1945
Founder: Azim Premji
5. HCL technologies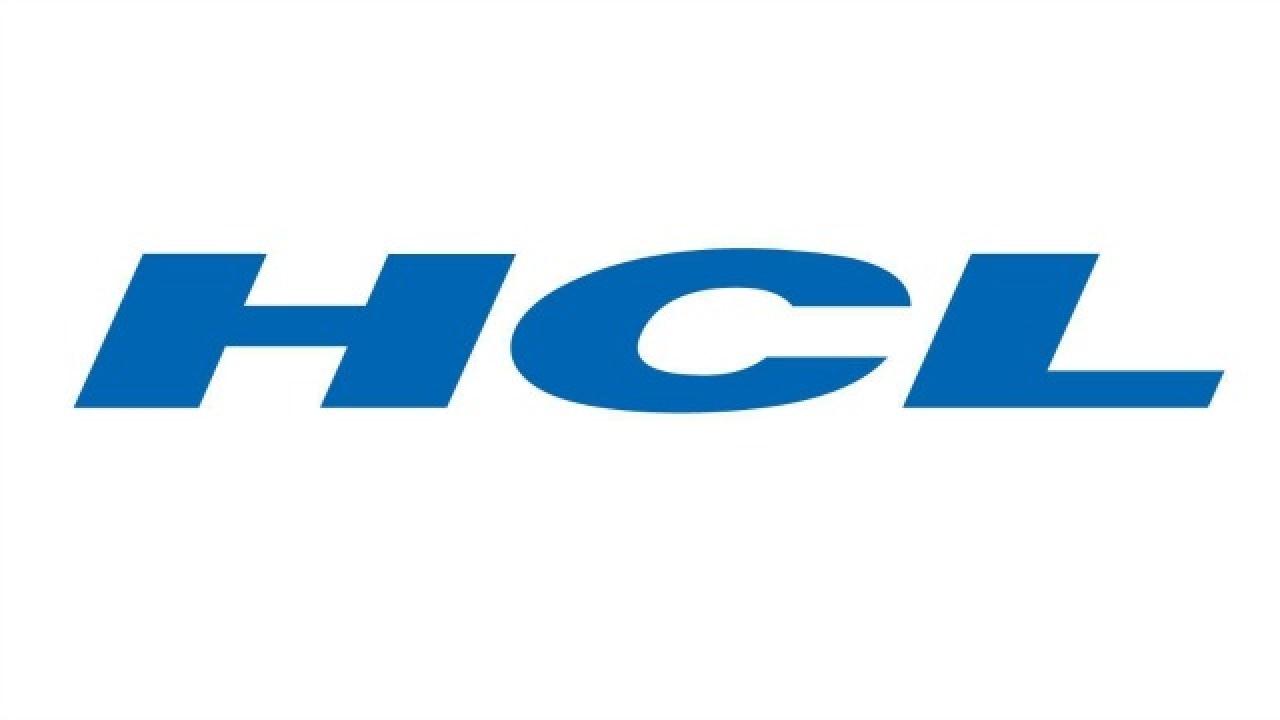 HCL is an Indian multinational company that proves consultancy services in the market and is headquartered in Noida, Uttar Pradesh. It has a wide division in various sectors, like Finance and banking, aerospace, chemical and process industries, telecom, transportation, logistics & hospitality.
It was rewarded by being in the position of Forbes Global 2000 list and stood among the top 20 largest publicly-traded companies in India.
It has its operations in around 50 countries including India. Other than India, it is operated in Indonesia, Australia, Israel, Japan, Malaysia, China, Denmark, France, and many other countries. In 2020, HCL announced its operations in Sri Lanka.
The business lines of HCL include cybersecurity and GRC services, engineering services, system integrations, digital & analytics, and BPO services. HCL Technologies has its subsidiary, called HCL Infrastructure Services Divisions, which firmly aims at providing IT services only.
The net income of HCL was Rs.11,169 crore ($1.5 billion), with an operating income of Rs. 22,331 crore ($3 billion), as of 2021. The total equity and total assets of the company stood at Rs.59,370 and Rs.86,194 respectively.
Founded: 1976
Founder: Shiv Nadar
6. Tech Mahindra
Tech Mahindra is an Indian multinational IT company that is an expert at providing outsourcing, consultancy, and Information Technology services and helps in solving complex business problems. It has its headquarters in Pune.
The company secured 5th position in India's IT firms. Fortune India 500 list rewarded Tech Mahindra by ranking it at 47th position, as of 2021. The company was appreciated with IDC Insights Award in 2018.
The operations of Tech Mahindra are in almost all the metropolitan cities, like Bangalore, Mumbai, Chennai, Noida, Gurgaon, and many more. Apart from India, it is expanded in some parts of Asia, North and South America, Australia, Europe, and Africa.
It has around 125,236 employees, across 90 countries. As of April 2020, Tech Mahindra has 973 active clients. The company has well-designed employee engaging activities to keep their employee motivated.
The net income of Tech Mahindra was Rs.4,353 crore($580 million), with an operating income of Rs.6,126 crore($810 million), as of 2021. The total equity of the company stood at Rs. 24,428 crore, whereas the value of total assets was Rs.39,678 crore, as of 2021.
Founded: 1986
Founder: Anand Mahindra
7. Accenture

Accenture is an Ireland-based public IT company that aims and specializes in providing IT, consultancy, and outsourcing services. It is served worldwide.
The key services that are provided by the company are business strategy, operations services, analytics and mobility services, and management consulting services. They have technology labs to focus on upgrading technologies.
Accenture was ranked at 169th position on the Forbes Global 2000 and was ranked at 2nd position for Diversity by DiversityInc. It was appreciated by Fortune Magazine in 2021 as the world's most admired Information Technology Services company.
Julie Sweet is the CEO of Accenture since 2019. The total number of employees working in the company is 674,000(as of 2021).
The total assets and total equity of Accenture are $43.18 billion and $20.1 billion respectively. The net income of the company stood at $5.91 billion, whereas the operating income of the company was $7.62 billion.
Founded: 1989
8. Mphasis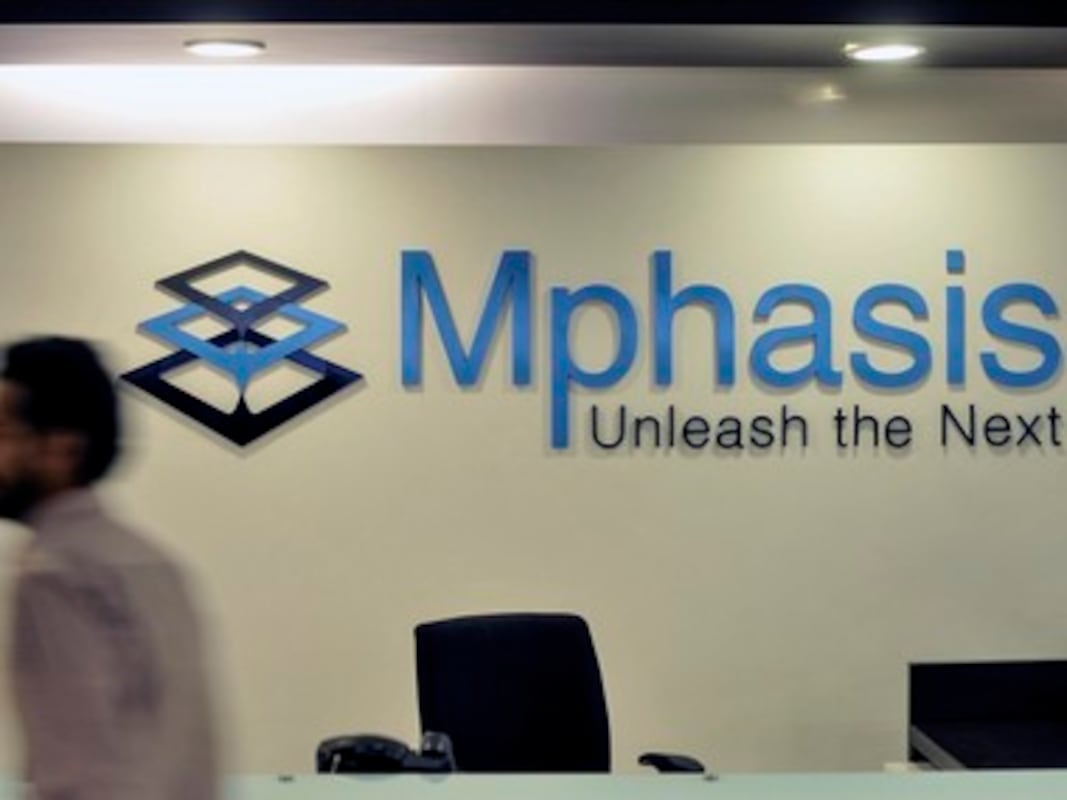 Mphasis Limited is an American Indian IT company, based in Bangalore, India. The company is said to acquire Navion Software(China), Digital Risk LLC (US), Blink UX, and many more.
The company has widespread services in various domains like financial services, telecom, logistics, and technology industries. It also provides Infrastructure technology, architecture guidance, application integration and development, and application outsourcing services.
It is expanded in Bangalore, Chennai, Hyderabad, Mumbai, Pune, Noida, and many such cities. It is operated in 19 countries with delivery in India, China, the UK, Japan, North America, Indonesia, Singapore, and many more.
Electronic Data Systems (EDS) purchased a stake of 42% in the company for $380 million and then the company was further operated as an Independent EDS unit.
The total revenue of Mphasis in the financial year 2021 was Rs.9,722 crore($1.3 billion), whereas the operating income was Rs.1,217 crore. The total assets of the company were Rs.5,181 crore and total equity was Rs.6,527 crore.
Founded: 1998
Founders: Jerry Rao, Jeroen Tas
9. Mindtree

Mindtree is one of the leading IT companies of India, intending to provide services in many domains, technology, and consultancy services being the primary ones. This company is also a part of Larsen & Toubro Group.
As stated above, the company deals in various domains, like – e-commerce, cloud computing, application integration, enterprise resource planning, data analytics, and testing. The company has its office in more than 18 countries, with over 307 active clients.
The employee count is a total of 23,814, as of March 2021, out of which, 32% were said to be women. Mindtree consists of employees working from more than 80 nationalities around the globe. 95% of its employees are software professionals, whereas the remaining 5% are support and sales group.
Mindtree also works for society and its development by launching its unit called "Mindtree Foundation", in 2017. It has launched various programs like, 'Udaan' to provide scholarships to deserving children, 'I Got Garbage' to transform garbage pickers (of Bangalore) into entrepreneurs through a framework and encourages their employees to donate anything possible, regardless of the amount and quantity.
The net income and operating income of the IT company were Rs.630.80 crore($84 million) and Rs.828.70 crore($110 million) respectively. The total assets owned by the company were Rs. 5,156.60 crore.
Founded:1999
10. Redington Limited
Redington Limited is an Indian IT company that provides supply chain solutions, logistics, consultancy, and solutions to complex business problems. Raj Shankar is the present Vice-Chairman of the company.
It started with the distribution of HP peripherals and added new products and services to their list of selling, with mere 5 employees and 25 dealers. At present, the company is having around 1800 employees, with its dealers across 24 countries. It has truly come a long way!
The operating revenue of Redington limited stood at 500 crores, in the financial year 2020. The authorized capital of the IT company is Rs. 170 crores and the total paid-up capital is Rs. 156.28 crores.
Founded: 1993
Founders: R. Srinivisan, R. Jayachandran
edited and proofread by nikita sharma