Trends
Top 10 Best Whatsapp Marketing Companies In India 2022
Top 10 Best Whatsapp Marketing Companies In India 2022
WhatsApp marketing software or WhatsApp business API should be used to broadcast a message to a larger audience. WhatsApp is undoubtedly the most effective social media platform in marketing your brand, products, and services. Real-time communication with your audience is also possible.
WhatsApp, however, does not support advertising of any kind. With this software, you can send bulk messages to millions of customers using WhatsApp Marketing Software. You can easily communicate with your customers. To promote your product or service, you can attach images, documents, and any other form of multimedia.
Introduction
The WhatsApp marketing platform is a new-fashioned way of reaching, engaging and converting prospective customers. To make or receive calls and messages, we only need mobile internet on our devices. A WhatsApp marketing campaign is an easy way to inform your customers about your new product or service.
Top 10 Best Whatsapp Marketing Companies In India 2022
1. Twilio
A popular bulk WhatsApp marketing software is Twilio API. With this software, you can update your phone menu at any time. Twilio has been used by millions of developers worldwide to enhance the human experience through communications. Twilio APIs are simple enough for any developer to use but robust enough to support the world's most demanding applications.
Twilio has democratized communication channels like voice, text, chat, video, and email. Twilio APIs make it easy and secure to send WhatsApp messages. You can organize multichannel, multiparty interactions using the Conversations API and integrate WhatsApp and other communication channels like SMS and MMS. Twilio offers more than just connectivity by providing tools and software for visual workflows, interactive buttons, analytics, and template message management.
2. Whatso
WhatsApp, SMS, Voice, Email, and more help businesses connect with their customers. Your customers will be well served with Whatso, a simple marketing automation tool for WhatsApp. Whatso is a comprehensive marketing software open to businesses of any size. With Whatso's mobile marketing product, companies can reach millions of customers around the globe on millions of devices.
3. Wati.io
A customer engagement software powered by WhatsApp Marketing API, WATI helps companies engage customers in personalized conversations at scale. You can, for instance, send personalized notifications through WATI's API programmatically. With an inbox with smart routing, canned responses, data tagging, and analytics, SME's can also better support their customers. Low-code workflow builders and chatbots can automate many of these interactions. Giving companies the ability to have more meaningful conversations with their customers means they have more time to do what they enjoy.
4. Vepaar
The WhatsApp App does not yet support bots. With WhatsHash, small and medium businesses can always be on top of their WhatsApp marketing campaigns. The company was founded as a side project in 2015. 
Today, they have crossed 3000+ happy customers, are 100% founder-owned, and are profitable, all designed to create an effective and seamless business on WhatsApp. Ahmedabad, India, is their headquarters. Using the Vepaar Chrome plugin, you can manage your sales pipeline, build an online shop, and create a poll for your business on WhatsApp.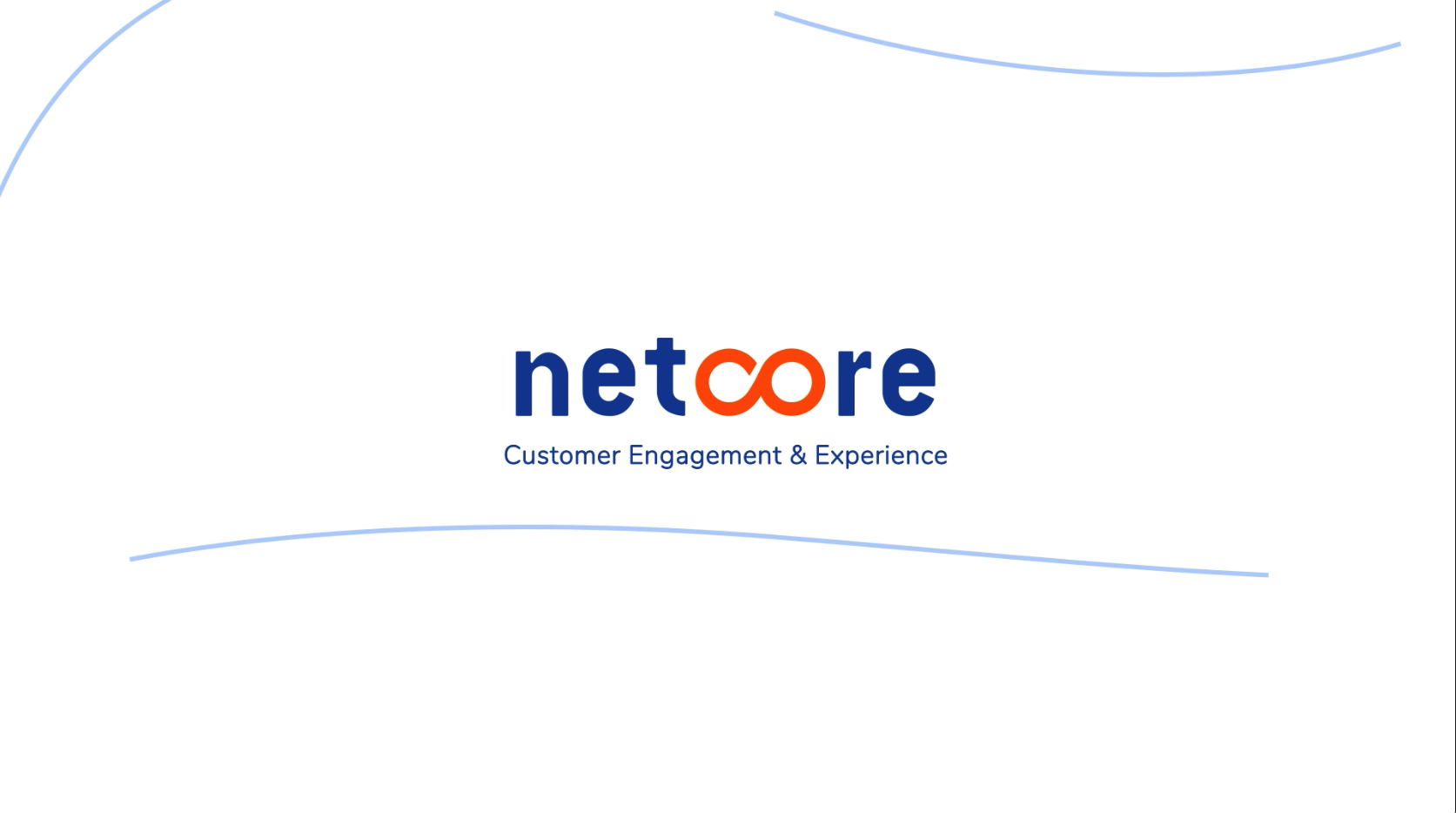 5. Netcore
It offers a range of products designed to help B2C brands acquire customers, engage with them, and retain them. In 1997, Rajesh Jain, a pioneer in the internet industry, created Netcore Cloud, the first and leading AI/ML-powered marketing automation and customer engagement platform.
It is possible to deliver WhatsApp messages only to customers who have opted to receive communications through this channel with Netcore. Make your messages more interactive by using rich media such as images, GIFs, videos, audio, PDF files, or QR codes. Utilize intelligent routing logic to deliver contextual WhatsApp marketing messages to customers. Using our data-rich dashboards, you can get real-time insight into the performance of delivered messages.
6. WebEngage
WhatsApp is used by more than 1.5 billion people in 180 countries, and many of them are your customers. You can use WhatsApp marketing through WebEngage to reach these consumers. Using personal details and preferences, you can transform cold impersonal messaging into warm familiarity instantly. Make your WhatsApp messages more personal by pulling real-time data from your CRM, recommendation engine, catalogue, etc. See campaign success reports easily and instantly. 
Defining control groups will help measure how effective campaigns are overall. Experiment with multiple variants for your WhatsApp message, and start by ironing out imperfections and analyzing what works best. They will send out the winning variation to a larger audience to increase effectiveness.
7. Message Bird
MessageBird connects businesses and their customers across any channel with the right context whenever and wherever they choose. In almost every case, you have used MessageBird's technology when ordering takeout, returning a package, contacting customer service or requesting a login code.
Business customers can streamline conversations through SMS, Voice, WhatsApp, WeChat, Messenger, Instagram, Email, and more with these products, tools, and omnichannel solutions. Customers can access information instantly, safely, and securely with this versatility. The result is also less time spent on hold, less time spent repeating the same story to multiple agents, and more time spent on the things they love.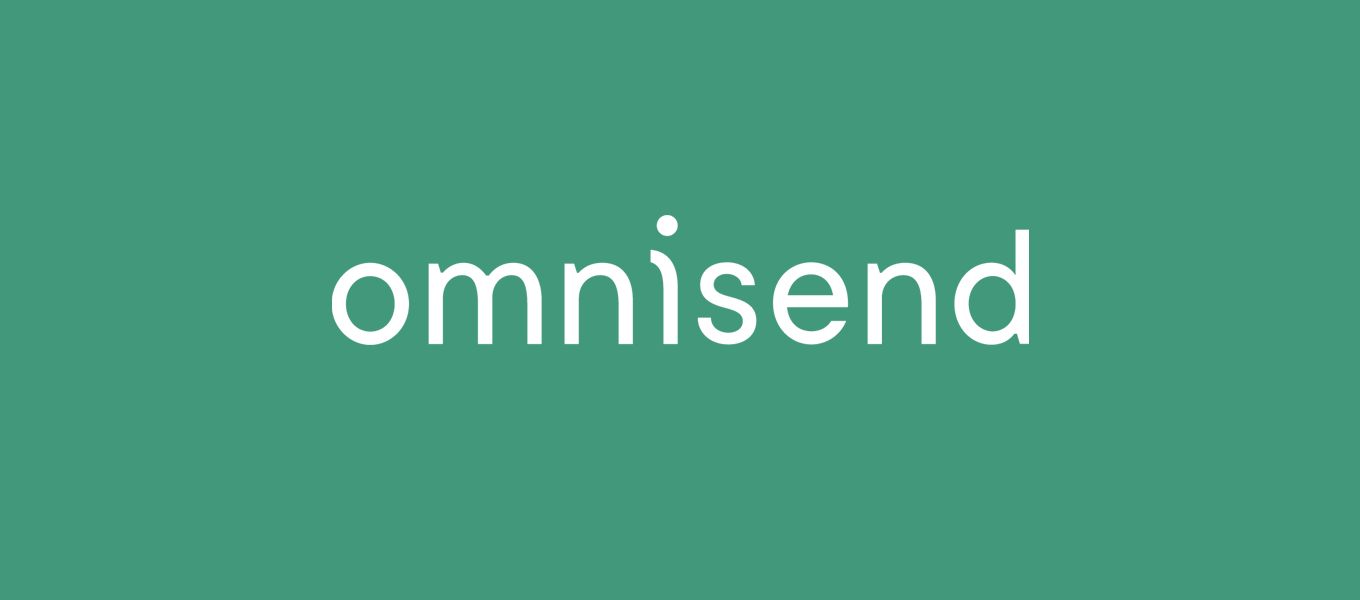 8. Omnisend
One of the best bulk WhatsApp messaging software specifically designed for e-commerce websites is Omnisend. With Omnisend, nimble teams can drive revenue without adding to their workload with an eCommerce-tailored email and SMS marketing automation platform.
With Omnisend, nimble teams can drive revenue without adding to their workload with an eCommerce-tailored email and SMS marketing automation platform. Easy integration of eCommerce platforms, pre-built workflows, drag and drop editing, and one-click activation are among the features that make it easy for you to get up and to run. Over 50,000 eCommerce businesses rely on Omnisend to scale their businesses via automated marketing campaigns that convert customers with highly relevant emails and texts.
9. Digiengland
The Digiengland Whatsapp Marketing Company in India is one of the most trusted in the country. Promote Your Business Online Through Whatsapp Marketing. 
Features that makes them different from others:
1. Live report of 100% delivery.
2. The contact list of messages sent.
3. Up-to-date and authentic database
4. Generate direct leads for your business.
5. You can take advantage of exciting offers and discounts.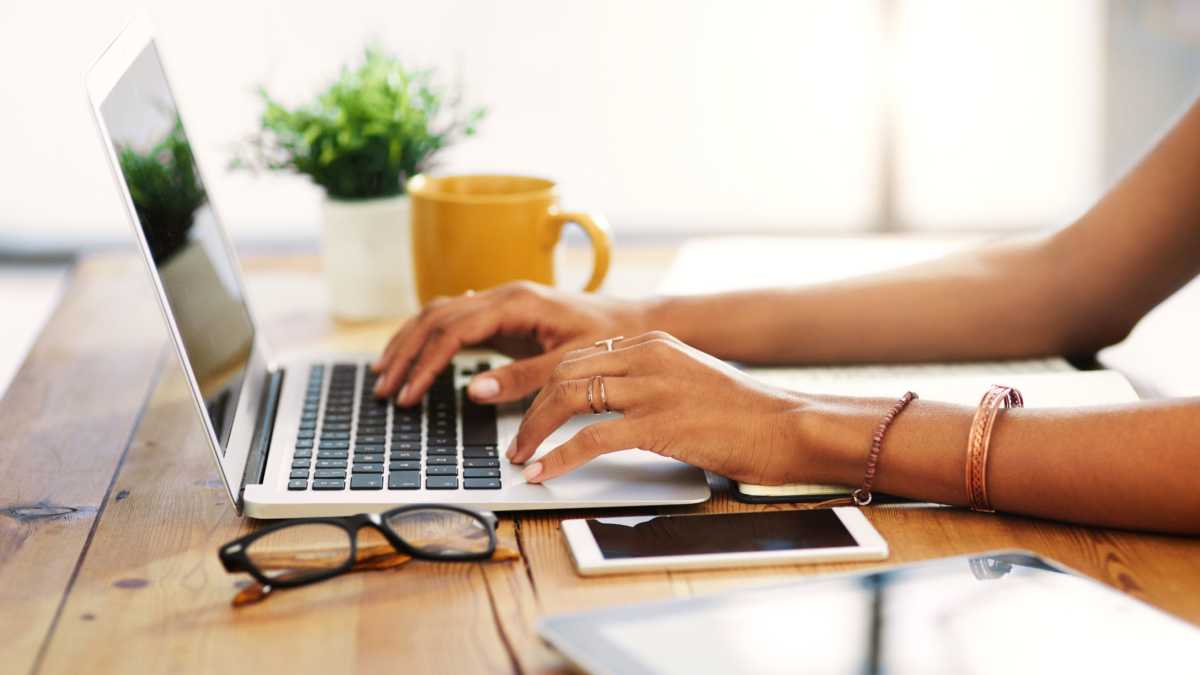 10. Dreamworth
The Dreamworth Solution is a leading digital marketing and website development company based in Mumbai. Clients from a variety of fields have benefited from their extensive client base. Dreamworth has established itself as a pioneer in its services and products thanks to its highly talented team of young and experienced professionals.
Benefits of WhatsApp Marketing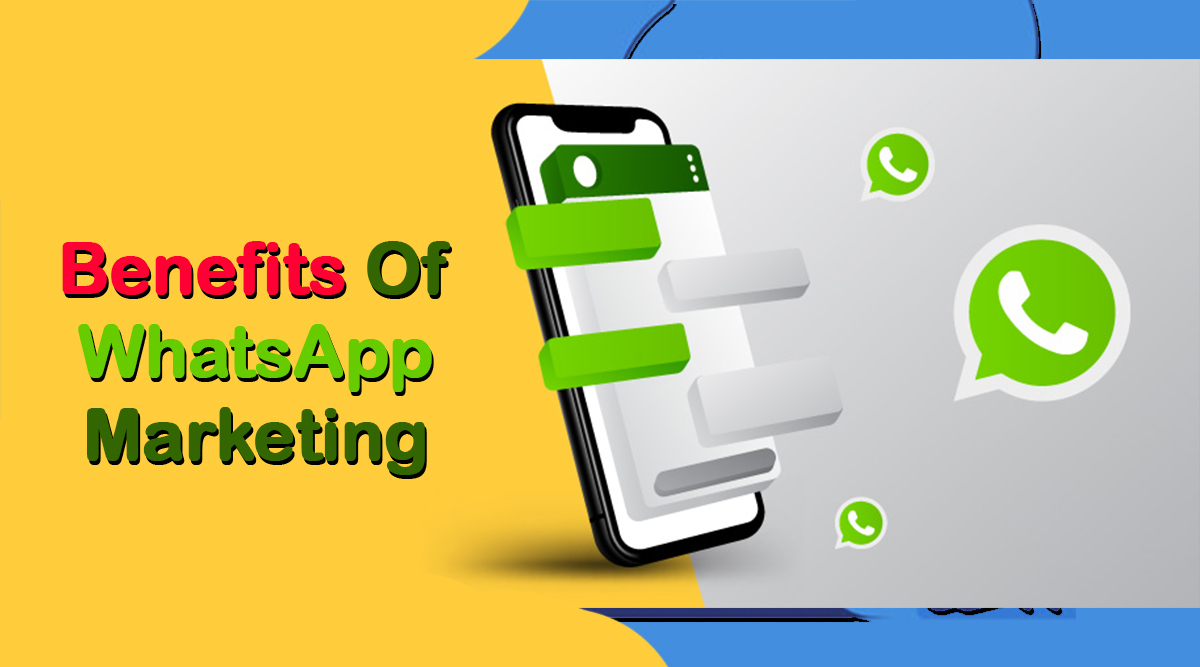 Worldwide, WhatsApp is already used by more than 1.5 billion people, making it the ideal marketing tool for businesses. WhatsApp is used by over 80% of smartphone owners. WhatsApp is also used to send 65 billion messages every day.
Users are available on the platform

About 43 per cent of WhatsApp users check it every day

WhatsApp's fast response time

Groups can be reached

Updates based on subscription
Your customers can receive media files like catalogues, e-books, and brochures via WhatsApp. Unlike email, where it requires a lot of effort to prepare a separate promotional mail, WhatsApp allows you to do it in just a few clicks. Engagement with clients is one of the most critical factors in any business, and it is straightforward to achieve in WhatsApp.
By sending simple and clear messages, it helps to build strong communication between business representatives and customers. Launching a new product or service can be done using WhatsApp. Your business can be advertised easily through WhatsApp as many customers can reach it in a short amount of time.
Any business can benefit from this promotional application. There are different groups on Whatsapp for specific purposes like keeping clients updated about daily work, timing groups for meetings, discussing new tasks and getting up-to-date information about your business as a team helps you build a successful business. Some more benefits are as follows:
1. A secure and private platform
A data breach is no longer simply a concern. Secure platforms are in high demand from customers. Internet users are tired of lazy, generic, targeted ads and bots. Considering that it has established itself as a trusted platform that encrypts messages and doesn't share information, WhatsApp is an excellent choice.
Due to its lack of advertisements, customers view it as a safe and private place to communicate regularly. Business accounts on WhatsApp Business must be verified, so customers know they are communicating with a verified company. 
2. Real-time customer service and support
Having a comfortable and familiar way for customers to contact businesses has never been more important. There are many benefits to WhatsApp business messaging. Messages are delivered quickly, efficiently, and reliably via many use platforms, and WhatsApp users can receive real-time alerts and updates. A major advantage of this system is that any urgent questions can be answered directly promptly, without any middlemen slowing things down. 
3. A highly engaging digital channel
Businesses can collect and analyze valuable consumer research using WhatsApp Business messaging. Among its features are: 
Directly ask their customers what they want and gauge their preferences.

You can send quick surveys to determine which products, items, and service levels are most in demand.

Respond more personally to individual queries.
As a result, engagement increases as users are reminded that the business they are dealing with isn't limited to just one channel of communication and that their time is appreciated.
4. A personal and trusted channel
WhatsApp offers businesses a more personal and authentic way to communicate. From a company-branded profile, WhatsApp can distribute personalized promotions, announcements, and more. As with Twitter, customers can also see a business' "confirmed" status – this gives the business a sense of credibility while providing the customer with security.  
5. Supports automation and FAQ
Businesses can provide better customer service through WhatsApp Business. By opting in, businesses can reach customers directly on their mobile devices. Because 56 per cent of people prefer messaging over phone contact with customer service, this statistic is significant. Businesses can store and reuse frequently sent messages by using the "quick replies" function on WhatsApp Business to improve customer service.
When it comes to instant responses, this can be useful and convenient for many industries and their customers. Imagine how much easier it is to build a response from a template than to build it from scratch every single time when dealing with flight times, delivery confirmations, and bank transactions. Companies can also automate away messages during slow periods when answering is impossible. In this way, customers feel informed, they can anticipate a response, and the business can maintain a satisfied clientele. 
6. Used by different demographics
The chances of customers contacting and interacting with brands using their preferred platform are much higher. Young people primarily use WhatsApp, but its functionality makes it accessible to all ages. Businesses compete for customers' attention – and those who can't keep up risk being left behind.
Customers can engage in real-time with businesses using WhatsApp, an instant and interactive platform. Since Generation Z was raised using technology, they expect brands to communicate personally with them, especially online and via mobile. WhatsApp can be a powerful tool for companies to execute services such as these well. The result is that customers can easily voice their opinions. 
7. Unlocks valuable customer insight
It is possible to gain valuable insights and measure success levels in new ways with the messaging statistics available on WhatsApp Business. Businesses can adjust their resources accordingly by monitoring the hours when customers are most active online.
In addition to evaluating "messages seen," companies can also optimize how they communicate in the future by measuring message awareness and delivery status. An organization can organize contacts and chat conversations using "labels" to distinguish and categorize them. Users who are labelled with specific labels can be sent broadcast messages. As a result, the deliverability of messages is more reliable, and the reach can even be increased.
8. Provides creative engagement approaches
You can organize, automate, and respond to messages and queries faster by using tools. Different types of media are ideal for capturing customer attention. With messaging, businesses can send various types of content, such as images, videos, PDFs, and voice files.
QR codes are a prime example. When printed promo materials are embedded with one, customers can scan them to be directed to an instant message exchange via WhatsApp with a business. 
WhatsApp Marketing for Business Owners
It is highly recommended that companies use WhatsApp Business because this app was designed to meet the needs of businesses.
Here are some of the features of the business version that are extremely useful.
Create a profile for your business with all of the important details

Labels (Prospects, Suspects, Leads, Customers, etc.) can be used to organize contacts.

Interactions with your business can be automated with automated responses and greetings

Set up working hours and send an automated response outside of those times

Customer questions answered quickly

API support for WhatsApp Business
WhatsApp Marketing Methods
WhatsApp Integration with the website – With click-to-chat, you can integrate WhatsApp into your website in just a few clicks. In just a few seconds, visitors to your website will be able to chat with your business through WhatsApp.

WhatsApp Group Strategy – Over 55% of people believe that messaging apps make them feel more connected to brands. In this way, WhatsApp marketing becomes a bulletproof method for building long-term, deeply rooted relationships. Brands can reduce expenses by maintaining such a connection, as keeping customers is five to twenty times cheaper than acquiring them.

WhatsApp Automation using API – Using the WhatsApp API, you can even set up proactive message templates to reach out to your customers. If your customers have opted to receive such communications from you, this feature is automatically enabled.

WhatsApp Broadcast List Strategy – Sending a broadcast message to several people at once is possible if you use the broadcast list feature. It's possible to send repeated broadcast messages to a list of recipients without selecting each recipient individually.

WhatsApp Status Update Strategy – Users can also share end-to-end encrypted text, photo, video, and GIF updates that disappear after 24 hours with Status. The phone numbers of your contacts must be stored in your phones' address books before you can send and receive status updates from them.
Conclusion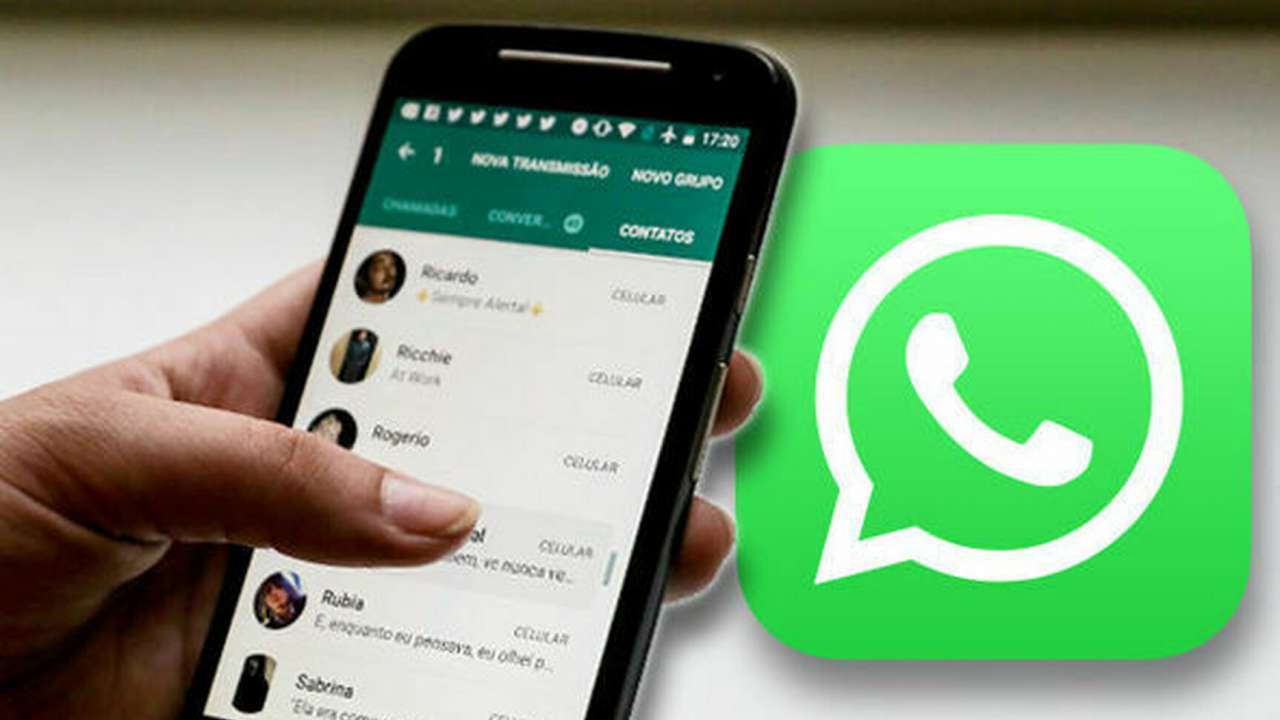 People from all over the world are exchanging personal and business-related information using WhatsApp for social networking. "The Financial Times claims WhatsApp has done what Skype did to international phone calls on landlines for mobile phones."
As a social networking application, WhatsApp has rapidly grown in popularity. WhatsApp has been downloaded more than 100 million times on Android, and Google's Play Store now shows WhatsApp among the top five free apps among thirty other communication apps.
With WhatsApp, you can message friends and family over 3G or WiFi (when available). This lightweight app has a 10M sized file size and allows you to send and receive unlimited messages free of charge. Users of WhatsApp are always in touch with family and friends. Text messages, multimedia messages such as photos, audio, video, address book cards, and icon messages are all types of messages that can be sent. With the multimedia objects and support of a multimedia database system, simple chatting becomes more attractive and effective.
WhatsApp's cross-platform nature shows all contacts' WhatsApp information in the address book instantly. Since WhatsApp is a mobile messaging service, it can automatically sync with an address book. Using WhatsApp, we can easily share information with all the users in our contact list. People staying abroad or far from home will benefit from it the most. Making long-distance calls can be quite expensive. With WhatsApp, we can communicate from anywhere in the world, at any time.
WhatsApp has cons in addition to its pros. Overuse of the application can become addicting. People became more engaged with their mobile applications and became more confident about communicating normally in everyday life. Taking part in mobile applications has become a form of communication barrier. When there is a low storage space problem, the chat is much slower.
As a result of upgrades, databases are reloaded fairly regularly. Due to the massive amount of data, loading takes a long time, and the loads fail due to various reasons at greater scales. The application uses heavy multimedia features and requires a lot of storage. Internet access is also needed in order to use the application. A data plan may not be as secure as a WiFi connection because of the possibility of disconnections.
Edited and published by Ashlyn