Trends
Top 10 Best Handicraft Companies In Europe 2023
Top 10 Best Handicraft Companies In Europe 2023
Handicrafts have been a part of European culture for centuries, and the continent boasts a rich tradition of artisanal craftsmanship.
From pottery to textiles, woodwork to glassblowing, Europe is home to some of the world's finest handicraft companies.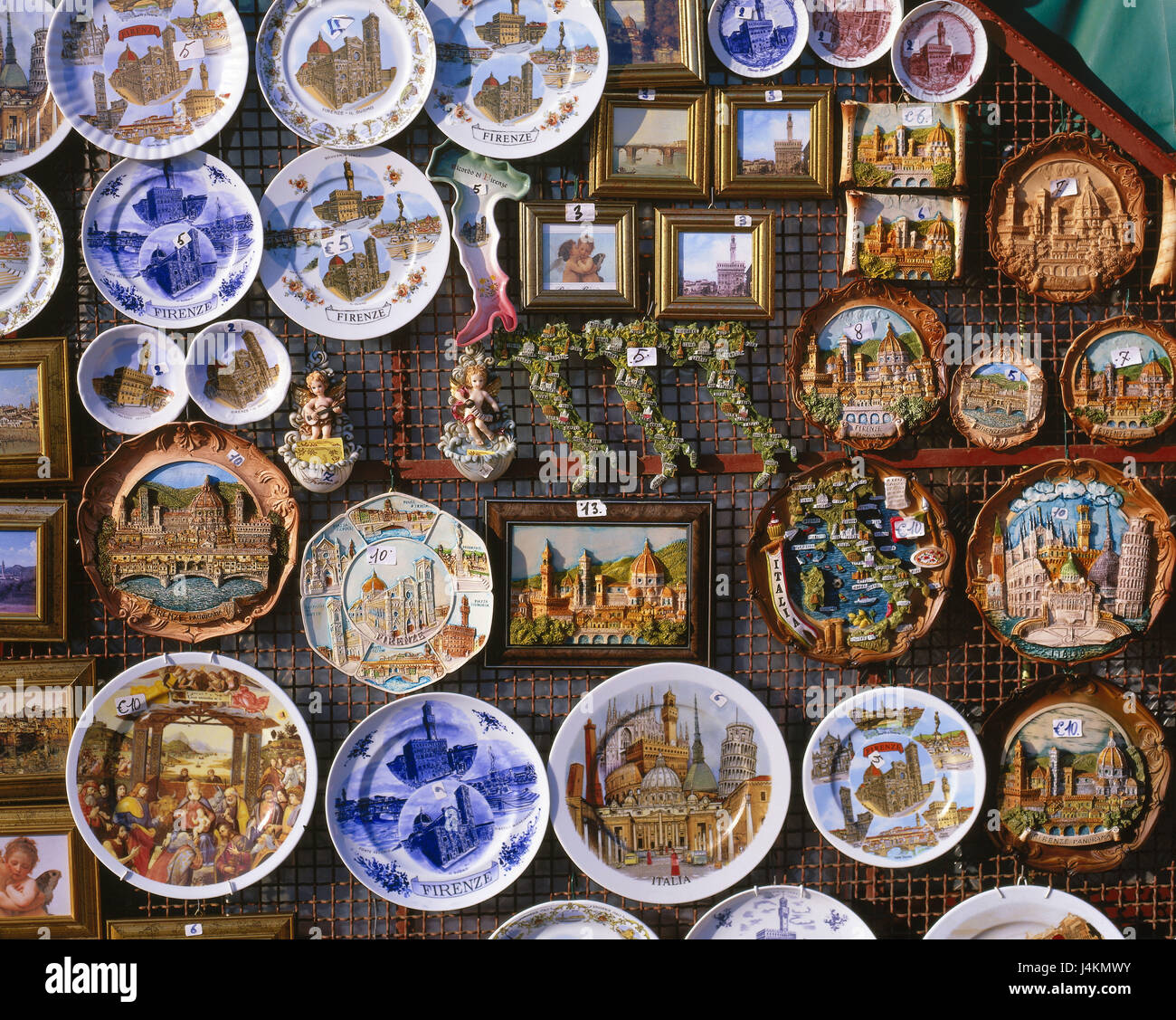 In this article, we will highlight the top 10 best handicraft companies in Europe, showcasing their unique and high-quality products.
Meissen – Germany Founded in 1710, Meissen is one of the oldest and most prestigious porcelain manufacturers in Europe. Their handcrafted porcelain pieces are renowned for their exquisite designs and unparalleled quality. Meissen porcelain has been used by royals and nobles for centuries, and their products can be found in museums and private collections around the world. 

Founded in 1710, the brand has a long history of producing some of the finest porcelain in the world. Meissen porcelain is known for its delicate and intricate designs, often featuring floral motifs, landscapes, and mythological scenes. The brand's signature style is Baroque and Rococo, characterized by its ornate and lavish designs.

Meissen has also collaborated with contemporary designers to produce modern collections that reflect the brand's heritage and craftsmanship. One of its most successful collaborations was with the German artist, Neo Rauch, who created a range of porcelain vases and sculptures that blend traditional and modern styles.

In addition to its porcelain tableware, Meissen has also expanded its product offerings to include jewelry, accessories, and home decor items. These items reflect the brand's signature style and are highly sought after by collectors and connoisseurs around the world.

Overall, Meissen is a brand that has stood the test of time, producing some of the finest porcelain in the world for over three centuries. Its products are highly regarded for their quality and craftsmanship, making them a popular choice for formal dining occasions, special events, and home decor.

  Meissen's iconic blue onion pattern is a staple of European porcelain and has become a symbol of the company's commitment to excellence. Meissen also offers a range of modern designs that appeal to contemporary tastes, ensuring that the company's products remain relevant and in demand.

Wedgwood – UK Founded in 1759, Wedgwood is a British pottery company that is known for its elegant and refined ceramic products. Wedgwood's fine bone china and earthenware pieces are highly collectible and are sought after by collectors and enthusiasts around the world.                                     

Wedgwood is an English brand known for its high-quality pottery and porcelain tableware. Founded in 1759 by Josiah Wedgwood, the brand has a long history of producing elegant and innovative designs that have become iconic.

Wedgwood's signature style is classical and elegant, often featuring motifs such as floral patterns, mythological creatures, and neoclassical designs. The brand's most famous design is Jasperware, a type of unglazed stoneware that is characterized by its matte finish and relief designs in white on a colored background.

In addition to its classic designs, Wedgwood has also collaborated with contemporary designers to produce modern collections. One of its most successful collaborations was with the fashion designer, Vera Wang, who created a range of elegant tableware and home decor items with a modern twist.

Wedgwood has also expanded its product offerings to include accessories and gifts, such as picture frames, vases, and candle holders. These items reflect the brand's signature style and are highly sought after by collectors and gift buyers alike.

Overall, Wedgwood is a brand that has stood the test of time, producing elegant and innovative designs for over two centuries. Its pottery and porcelain tableware are highly regarded for their quality and craftsmanship, making them a popular choice for formal dining occasions and special events

The company has a long history of innovation and experimentation, and its products have been used by royals and dignitaries throughout history.

Wedgwood's most famous design is its Jasperware, which features white designs on a colored background. The company has also collaborated with contemporary designers to create modern, vibrant pieces that appeal to a new generation of customers.

Herend – Hungary Founded in 1826, Herend is a Hungarian porcelain company that is renowned for its exquisite hand-painted designs. Their products range from figurines to dinnerware and are highly sought after by collectors.                                                                                                                 

 Herend is particularly famous for its animal figurines, which are often crafted in lifelike poses and feature intricate detailing. The company also produces fine china and other tabletop items, all of which are characterized by their fine detail work and meticulous craftsmanship.

Lalique – France Lalique is a French glassmaker that was founded in 1888. Their products are characterized by their Art Nouveau style and are highly prized by collectors. Lalique is known for its crystal vases, bowls, and figurines, as well as its jewelry and perfumes.       

Lalique is a French brand known for its exquisite crystal glassware, jewelry, and perfume bottles. Founded in 1888 by the renowned glassmaker and jeweler, René Lalique, the brand has become synonymous with luxury and craftsmanship.

Lalique crystal is known for its intricate designs and high-quality craftsmanship. The brand's signature style is Art Nouveau, which is characterized by its organic forms and flowing lines. Lalique's crystal creations often feature motifs such as flowers, animals, and mythological creatures, all beautifully crafted in crystal.

Aside from its crystal creations, Lalique is also known for its jewelry designs. René Lalique was a master jeweler who created some of the most stunning Art Nouveau pieces of the early 20th century. Today, Lalique continues to produce exquisite jewelry collections that reflect the brand's signature style.

Lalique has also expanded into the world of perfume, producing a range of fragrances that are packaged in beautifully designed crystal bottles. The brand's perfumes are known for their unique and sophisticated scents, making them a popular choice among perfume enthusiasts.

Overall, Lalique is a brand that has remained true to its heritage of fine craftsmanship and exquisite design. Its crystal glassware, jewelry, and perfumes are highly sought after by collectors and connoisseurs around the world.

  The company's founder, René Lalique, was a pioneer of Art Nouveau design and his pieces are now considered some of the most important examples of the movement. Lalique continues to innovate with new designs and techniques, ensuring that the company remains at the forefront of the art glass world.

Waterford – Ireland Waterford is an Irish glassmaker that was founded in 1783. Their crystal products are renowned for their clarity and brilliance, and they are highly prized by collectors. Waterford produces a wide range of products, including stemware, barware, and home decor items.

Waterford is an Irish brand known for its crystal glassware, including stemware, barware, and home decor items. The brand was founded in 1783 and has since established itself as one of the world's leading manufacturers of luxury crystal.

Waterford Crystal is made using traditional glass-making techniques, including hand-cutting and hand-engraving. The brand's signature design is the Lismore pattern, which was first introduced in 1952 and is still a best-seller today. The Lismore pattern is characterized by its intricate diamond and wedge cuts, which reflect light beautifully and create a stunning visual effect.

Aside from its classic designs, Waterford has also collaborated with contemporary designers to produce modern collections. One of its most popular collaborations is with the American designer, Jo Sampson, who created the Elysian collection, a range of crystal stemware and barware with a modern and elegant design.

Waterford Crystal is highly regarded for its quality and craftsmanship, and its pieces are often given as gifts for special occasions such as weddings, anniversaries, and retirements. The brand's crystal is also used by many high-end hotels and restaurants around the world, further cementing its reputation as a symbol of luxury and sophistication.

The company's most famous design is its Lismore pattern, which features a diamond and wedge cut design that has become synonymous with Waterford crystal. Waterford continues to innovate with new designs and collections that appeal to modern tastes, ensuring that the company remains a favorite among collectors and enthusiasts.

Frette – Italy Frette is an Italian luxury textile company that was founded in 1860. Their products include bedding, bath linens, and table linens, and are renowned for their high quality and luxurious feel. Frette's linens have been used by royals and celebrities for decades, and they are highly sought after by luxury hotels and resorts around the world. Frette's products are made from the finest materials.                                                                                                                                                                                       Their products include bedding, bath linens, and table linens, and are renowned for their high quality and luxurious feel. Frette's linens have been used by royals and celebrities for decades, and they are highly sought after by luxury hotels and resorts around the world.

Orrefors – Sweden Orrefors is a Swedish glassmaker that was founded in 1898. Their crystal products are characterized by their minimalist designs and are highly prized by collectors. Orrefors produces a wide range of products, including vases, bowls, and stemware.                                                                                                                                                                                                                                                                                 Founded in 1898, the brand has a long history of producing innovative designs that push the boundaries of glassmaking. Orrefors is known for its unique and innovative designs, often incorporating new techniques and materials in its glass creations. The brand's signature style is modern and minimalistic, with clean lines and simple shapes that showcase the beauty of the glass itself.

Orrefors is also known for its collaborations with contemporary designers, such as Ingegerd Råman and Lena Bergström, who have created modern collections that reflect the brand's signature style. These collections often incorporate new techniques and materials, such as colored glass and 3D printing, to create stunning and unique glassware pieces.

In addition to its glassware, Orrefors has also expanded its product offerings to include lighting fixtures and home decor items. These items reflect the brand's signature style and are highly sought after by interior designers and design enthusiasts.

Overall, Orrefors is a brand that has remained true to its heritage of innovation and craftsmanship, producing some of the most unique and beautiful glassware in the world. Its products are highly regarded for their quality and design, making them a popular choice for collectors and connoisseurs around the world.

                                                

Royal Copenhagen – Denmark Royal Copenhagen is a Danish porcelain company that was founded in 1775. Their products are characterized by their intricate designs and blue and white color palette. Royal Copenhagen's porcelain pieces are highly collectible and are sought after by collectors around the world.

Royal Copenhagen is a Danish porcelain and pottery manufacturer founded in 1775. It is known for its exquisite handcrafted porcelain tableware, figurines, and home decor items. The brand is recognized worldwide for its high-quality craftsmanship and unique designs that reflect a blend of traditional and modern styles.

The brand's signature design is the Blue Fluted pattern, which was introduced in 1775 and is still in production today. The Blue Fluted pattern is characterized by its intricate floral and lattice designs, hand-painted in shades of blue. Royal Copenhagen has also introduced other iconic patterns such as the Flora Danica, which features hand-painted botanical illustrations on porcelain plates.

Aside from its classic designs, Royal Copenhagen has also collaborated with contemporary designers to produce modern collections. One of its most popular collaborations is with the Danish design duo, Helle Damkjaer, and Ditte Reckweg, who created the Elements collection, a series of porcelain vases, bowls, and candle holders with a minimalistic design.

Overall, Royal Copenhagen has become synonymous with Danish design and craftsmanship, and its porcelain pieces are highly sought after by collectors and interior designers alike.

Sabre – France Sabre is a French cutlery and tabletop company that was founded in 1993. Their products are characterized by their bright colors and playful designs. Sabre's flatware, dinnerware, and glassware are highly sought after by collectors and are used by many high-end restaurants and hotels. 

Sabre is a French brand that specializes in cutlery and tableware. The company was founded in 1993 by Francis and Pascale Gelb, who wanted to create a range of products that were both functional and stylish. Sabre's products are known for their bright colors and playful designs, which are inspired by nature and everyday objects.

Sabre offers a wide range of products, including flatware, serving utensils, and table linens. The company's flatware is available in a range of finishes, including matte, polished, and vintage. Sabre's products are made from high-quality materials, including stainless steel and acrylic. The brand's products are popular with restaurants and hotels, as well as with individual customers.

Sabre's products are designed to be mixed and matched, allowing customers to create their own unique table settings. The brand's products are eco-friendly, as they are designed to last for years and can be recycled at the end of their lifespan. Sabre has a strong commitment to ethical and sustainable practices and works closely with its suppliers to ensure that they meet its high standards.

Sabre's products are affordable, making them accessible to a wide range of customers. The brand's products are often featured in design magazines and blogs, and they make great gifts for weddings, housewarming, and other special occasions. Sabre's products are dishwasher-safe and easy to maintain.

Murano Glass – Italy Murano Glass is an Italian glassmaking company that is renowned for its colorful and intricate glass products. The company was founded in the 13th century and has a rich history of producing some of the world's finest glassware. Murano Glass produces a wide range of products, including vases, bowls, and chandeliers.

Murano Glass is a type of art glass that is made on the Venetian island of Murano. The history of Murano Glass dates back to the 13th century when glassmakers were forced to move to the island due to the risk of fire in Venice.

Since then, Murano Glass has become world-famous for its vibrant colors and intricate designs. The glass is created using a variety of techniques, including blowing, molding, and engraving. It is often decorated with gold or silver leaf, giving it a luxurious appearance.

Murano Glass has been used for a variety of purposes, including chandeliers, vases, and figurines. The glass has been highly prized by collectors and enthusiasts for centuries and can command high prices at auction. The glass is still produced by master glassmakers on the island, many of whom come from families with generations of experience in the craft. The glass is protected by Italian law, which ensures that only authentic Murano Glass can be sold as such.

Murano Glass is exported all over the world, and the island is a popular tourist destination. The Museo del Vetro in Murano is dedicated to the history and art of Murano Glass and is a must-visit for anyone interested in the craft. Murano Glass is also popular as a souvenir for tourists visiting Venice and has become a symbol of the city.

One of the reasons for Murano Glass's enduring popularity is the skill and craftsmanship required to create it. The glassmakers of Murano have spent centuries perfecting their techniques, and the result is glass that is not only beautiful but also of exceptional quality.

Murano Glass is an art form that has been passed down through generations, and the glassmakers of Murano continue to create unique and stunning pieces that are sought after by collectors and art lovers alike.

In conclusion, Europe is home to some of the world's finest handicraft companies, and the companies listed above are among the best of the best. Their unique and high-quality products are sought after by collectors and enthusiasts