Trends
Top 10 Best IT Management Companies In USA 2023
Top 10 Best IT Management Companies In USA 2023
INTRODUCTION
In 2023, the IT management industry and companies in the USA is booming. There are a multitude of companies offering services such as infrastructure and database management, cloud computing, cyber security, artificial intelligence, and analytics. Many of these companies provide end-to-end solutions for businesses of all sizes, from small startups to large enterprise organizations.

The most successful IT management companies in the US in 2023 have a long history of providing high quality services that meet customer needs. They understand the importance of staying up to date with the latest developments in technology and are always willing to invest in new and advanced systems.
Additionally, they are aware of the changing IT landscape and can quickly adapt to shifts in demand. As such, leading IT service providers offer comprehensive solutions that help customers manage their operations effectively.
Leading IT management companies also distinguish themselves by offering superior customer service and technical support. Their customer service teams are knowledgeable and responsive; they take customer feedback seriously and strive to create a positive user experience.
Furthermore, they prioritize customer trust and provide customers with clear communication around security protocols and data privacy policies.
Finally, the best IT management firms use cutting edge technologies and systems to ensure their clients get the most out of their IT investments. They leverage automated tools to automate tasks and make managing operations easier.
They also have innovative approaches to problem solving, allowing them to provide optimized solutions that are tailored to specific customer needs. By using modern technology, these firms can provide valuable insights into how the business operates, helping to optimize performance.
IMPORTANCE
The importance of IT management companies in the USA in 2023 is immense. As technology continues to rapidly evolve, businesses have come to rely on IT professionals and organizations to keep up with the latest advancements and trends.
IT management companies provide a range of services from setting up IT networks and infrastructure to providing security and data management solutions. Additionally, they offer support in areas such as analytics, software development, and analytics-based decision making.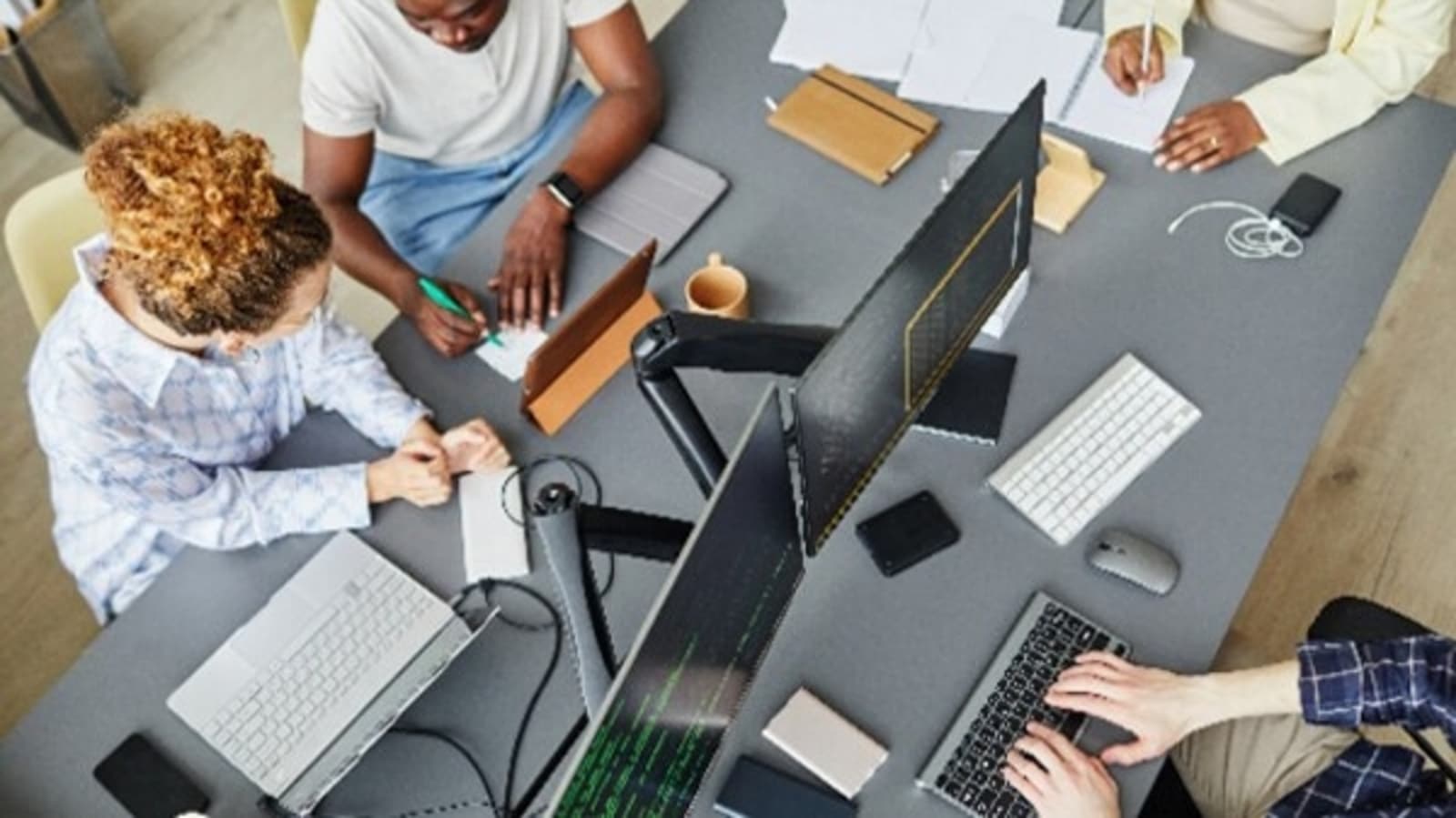 In the face of the increasing complexity of modern technology and the competitive nature of the global market, companies need to stay agile and responsive to customer demands and changing needs. This is where IT management companies come in. They help companies stay abreast of new technologies, integrate them into the business, and ensure that the systems remain secure and reliable.
Moreover, IT management companies can assist with cloud computing, enabling businesses to store, access, and utilize data from anywhere in the world. They also work to ensure compliance and that data is being managed and utilized within government regulations and industry standards.
Furthermore, IT management companies provide consulting services to help companies implement digital transformation strategies and develop successful business plans.
Finally, IT management companies are invaluable in helping businesses find and utilize new technologies, optimize existing ones, and protect their data. With their expertise, companies can focus on their core activities and save time, money, and resources.
In short, IT management companies are essential for businesses in the USA in 2023, allowing them to remain competitive and relevant in this ever-evolving technological landscape.
Here are the top 10 best IT management companies in USA in 2023.
Microsoft – Microsoft Corporation is a multinational technology company that develops, manufactures, licenses, supports, and sells computer software, consumer electronics, personal computers, and related services.
Founded in 1975 by Bill Gates and Paul Allen, Microsoft is one of the world's largest corporations and its products are used in over 190 countries. Microsoft has offices in over 40 countries, with its headquarters in Redmond, Washington.
Microsoft's incredible growth over the past decades has been driven by its software products, including Windows operating system and Office suite. It also offers cloud computing, artificial intelligence, and gaming solutions. Other products include Xbox, Surface tablets, and HoloLens mixed reality headsets. Microsoft has also made investments in several other areas, such as LinkedIn, GitHub, Skype, and HoloLens.
The vast majority of Microsoft's revenue comes from software and services, which includes products like Windows, Office, Azure, Dynamics 365, Xbox Live, and more. Microsoft is also involved in hardware development and sales, such as the Xbox consoles, Surface tablets, and HoloLens. Additionally, Microsoft partners with third-party companies to offer support and services for their products.
Microsoft is committed to helping people and businesses around the world achieve their full potential. Through philanthropy, volunteerism, and environmental stewardship, the company works to make a difference in the global community. Microsoft employees have volunteered millions of hours of their time each year and donated more than $1 billion to various charities since 1983.
More recently, Microsoft has launched initiatives to promote digital skills, educational access, and economic opportunity. The company continues to invest billions of dollars in research and development each year, driving innovation in artificial intelligence, cloud computing, and other priority technologies. With its commitment to sustainability, Microsoft has also invested heavily in renewable energy.
Microsoft is dedicated to empowering everyone to achieve more and creating a more equitable future. The company remains at the forefront of technological advancements, continually pushing the boundaries of what's possible.
IBM – IBM is a technology company based in Armonk, New York. It was founded in 1911 and is one of the world's largest and oldest technology companies. IBM has been at the forefront of innovation for over 100 years, inventing or pioneering many of the technologies that power today's modern world. Today, IBM is a leader in cloud computing, artificial intelligence (AI), analytics, blockchain, quantum computing, and more.
IBM provides services and solutions to more than 170 countries worldwide and employs around 350,000 people. Clients range from small businesses to some of the world's largest organizations in the public and private sectors. IBM's suite of products includes servers, storage, cognitive applications, and IT services. The company also develops related software, networks, and infrastructure.
IBM has a strong presence across all industries with expertise in finance, healthcare, government, retail, telecommunications, media, transportation, and energy. Through its various subsidiaries, the company is active in consulting, marketing, training, technology support, and other services.
IBM is focused on delivering breakthrough technologies and solutions to help organizations of all sizes address their most pressing challenges and opportunities. The company is committed to building trust among their clients through secure, reliable, and innovative solutions and services.
IBM values people and their ideas, believing that collaboration and diversity are essential ingredients for success. The company is also dedicated to sustainability and providing a positive impact on society, as well as developing technologies that protect the environment.
Oracle – Oracle is one of the world's leading providers of enterprise software and technology solutions. Founded in 1977, Oracle has been a pioneer in bringing powerful, reliable, and cost-effective business solutions to organizations of all sizes.
Oracle provides customers with leading-edge capabilities for database, applications, cloud computing, analytics, artificial intelligence, enterprise mobility, and more. Its products are used by more than 390,000 customers in 145 countries across the globe.
Oracle's portfolio includes cloud, on-premise, and hybrid offerings, with a wide range of integrated tools and services designed to help customers maximize their technology investments. Oracle has developed an application development platform that enables customers to rapidly develop, deploy, and manage applications. It also offers enterprise security solutions to protect data and infrastructure from external threats.
In addition, Oracle offers consulting and managed services to help customers optimize and manage their IT environments. Oracle is committed to driving innovation and helping customers achieve their goals.
Accenture – Accenture is a global professional services company that provides services in strategy, consulting, digital, technology, and operations. Founded in 1989, Accenture has grown to be one of the largest companies in the world with over 524,000 employees working across 120 countries.
Accenture is a Fortune Global 500 company and is widely recognized for their innovative technology solutions, excellent customer service, and ethical corporate practices. As a leader in technology and innovation, Accenture works with clients from all industries, such as banking, healthcare, retail, and education, to help them achieve their business objectives.
Accenture offers a wide range of services including IT infrastructure, software engineering, data management, cloud solutions, artificial intelligence, blockchain, cyber security, and analytics. They are also well-known for their commitment to sustainability by developing green initiatives, investing in renewable energy projects, and achieving carbon neutrality.
Accenture prides itself on its ability to develop leading-edge technology solutions while providing exceptional customer service. With their global reach, Accenture is able to offer clients an unparalleled level of expertise and resources, helping them remain competitive in the ever-changing digital landscape.
Deloitte – Deloitte is a global leader in professional services. Founded in 1845, the company provides audit, tax, consulting, risk advisory, and financial advisory services to many of the world's most admired brands, including 80 percent of the Fortune 500.
With its deep expertise and broad range of services, Deloitte empowers its clients to tackle their most complex business challenges. Deloitte has approximately 286,000 professionals in more than 150 countries serving clients across all industries. Deloitte is widely recognized for its commitment to diversity, social responsibility, and sustainability.
It has been named one of the "World's Most Admired Companies" by Fortune magazine and was recently ranked number one on the FORTUNE Magazine 2019 "Best Companies to Work For" list. Deloitte commits to recruiting and retaining diverse talent, creating a culture where everyone can succeed, and investing in programs to help its people grow.
Deloitte is also committed to making a positive impact in the communities it serves through initiatives like its Impact Day, when teams volunteer at local nonprofit organizations. In addition, Deloitte has a long-standing focus on research and development, which has enabled the firm to continuously innovate and provide its clients with best-in-class solutions.
In conclusion, Deloitte is a trusted partner that provides an unparalleled level of service and expertise to its clients.
Capgemini – Capgemini is a global leader in technology and consulting services. Founded in 1967, it has grown rapidly to become one of the world's most respected organizations, with operations in over 40 countries across five continents.
The company specializes in providing integrated solutions for digital transformation and business optimization, helping clients develop and implement strategies that unlock the potential of their businesses. Capgemini provides expertise in areas such as IT, Business and Engineering Services; Cloud Solutions; Digital Transformation; and Human Capital.
It partners with leading vendors such as Microsoft, Oracle, SAP, AWS, and Salesforce to help clients realize their business objectives. In addition, Capgemini also offers a range of products and services focused on improving customer service, operations, and business processes.
Through its collaborative approach, Capgemini helps customers improve the speed, accuracy, and scalability of their solutions and maximize the value of their investments. By leveraging cutting-edge technologies and techniques, Capgemini enables organizations to achieve greater agility and innovation, while reducing costs and risk.
PwC – PwC (PricewaterhouseCoopers) is one of the world's largest accounting and professional services firms, providing assurance, tax, and business consulting services to clients in 150 countries. Founded in 1849, PwC has grown to be a leader in the field of auditing and financial services, delivering high-quality solutions to its clients in over 150 countries.
The company offers a range of services from audit and assurance, to tax and consulting, helping companies meet their compliance requirements, increase efficiency and drive growth. PwC also helps businesses manage their reputations and strengthen their corporate governance practices. Additionally, PwC provides advisory services that helps business leaders develop strategies to achieve their objectives.
PwC has a global network of more than 259,000 professionals across the world in 157 countries. It works with organizations of all sizes to provide independent assurance services, including audits and reviews of financial statements, internal controls, IT systems, and risk management processes. PwC also supports clients through the entire lifecycle of their business by helping them to plan, protect and realize their goals.
In addition to its traditional services, PwC specializes in digital transformation, analytics, forensics, and artificial intelligence. It has a long history of supporting businesses with its innovative approach to problem solving, allowing it to remain on the cutting edge of technology and industry changes.
Infosys – Infosys is a global technology services company headquartered in Bangalore, India. Founded in 1981, the company provides consulting, technology and outsourcing services to the clients in over 50 countries. Infosys serves some of the world's leading companies, including 12 of the top 20 Global 500 companies. With more than 243,000 employees, Infosys is one of the largest employers among Indian IT organizations.
Infosys provides services such as digital transformation, enterprise application development, cloud computing, business intelligence and analytics, artificial intelligence, machine learning, blockchain, and software engineering. The company also offers a variety of consulting services, including strategy and operations, management and sustainability, digitalization, risk management, and organization transformation.
Infosys has been at the forefront of the digital revolution with the launch of the first Digital Transformation Advisory Practice in the world. It is one of the leading providers of AI-enabled solutions, leveraging advanced technologies such as natural language processing and machine learning. The company is committed to providing innovative, disruptive and transformative solutions for its clients.
Infosys has won numerous awards and accolades for its product offerings, customer service and commitment to innovation. It was named the 'World's Most Ethical Company' by Ethisphere Institute in 2017, and is listed on the Forbes Global 2000 list. Over the years, the company has invested heavily in research and development, particularly in emerging technologies such as big data and artificial intelligence.
Infosys is one of the most trusted names in the IT industry, with a reputation for excellence and innovation. Its commitment to quality, customer satisfaction and integrity has earned it global recognition and respect. With its cutting edge solutions and expertise, Infosys is helping businesses all over the world capitalize on the opportunities offered by the digital revolution and stay ahead of the competition.
HCL Technologies – HCL Technologies is a leading global IT services and solutions company, headquartered in Noida, India. Founded in 1976, HCL Technologies has grown to be one of the largest IT service providers in the world with over 140,000 employees in more than 50 countries.
The company provides digital solutions, enterprise consulting, technology-enabled services, and infrastructure solutions for clients in various industries such as banking, financial services, insurance, retail, manufacturing, automotive, telecom, and healthcare.
At HCL Technologies, customer experience is at the heart of everything they do. Their customer centric approach focuses on being proactive and delivering personalized solutions that are tailored to meet their customer's needs.
They strive to maintain strong relationships with their customers by understanding their individual requirements and providing innovative solutions that not only meet but exceed customer expectations.
HCL Technologies' commitment to innovation and excellence is demonstrated by its continuous investments in research and development. With over 24,000 engineers and 11,000 patents, the company continues to explore and develop new technologies and products.
Through its dedicated focus on developing disruptive technologies, the company has been able to stay ahead of the competition and gain a competitive edge in the ever-changing IT industry.
HCL Technologies' diverse portfolio includes solutions such as cloud computing, artificial intelligence, analytics, Internet of Things, mobility, security, and DevOps. The company also provides application development and maintenance (ADM) services, product engineering services, business process services, and IT infrastructure services.
All of these services are delivered by highly skilled professionals who possess extensive knowledge and expertise in their respective fields.
In conclusion, HCL Technologies is a global leader in IT services, providing innovative solutions that help customers achieve their goals. With their commitment to customer satisfaction and continuous investments in technology, they have become a trusted partner for many businesses around the world.
Wipro – Wipro is a global corporation based in India, specializing in IT services, consulting and business solutions. Founded in 1945 by M.H. Hasham Premji, it has grown to become one of the largest IT services companies in the world with over 170,000 employees.
Wipro provides technology-enabled services across many industries, such as banking, healthcare, manufacturing, retail, telecom, travel and others. The company offers a range of services, including application development, digital transformation, enterprise applications, artificial intelligence, data analytics, cloud computing, DevOps and cybersecurity.
Wipro also provides end-to-end IT infrastructure management, cloud-native application modernization, application security and IT operations services. Its expertise spans across various IT technologies, such as Java, Python, .NET, Oracle, SAP, Hadoop, Big Data, Machine Learning, AI and IoT.
Wipro is also a leader in providing managed services, including IT service desk, enterprise resource planning (ERP), customer relationship management (CRM) and IT service automation. With offices in more than 50 countries, Wipro is well-positioned to provide its customers with the best possible solutions and services.
CONCLUSION
In 2023, IT management companies in the United States will continue to play a major role in helping businesses optimize their performance and increase efficiency. Companies like Microsoft, Dell, and HP will remain the top three providers of IT management services.
They will continue to offer the most comprehensive products and services for businesses of all sizes. Smaller service providers such as Cloudify and RightScale will also gain traction in the market. By 2023, cloud computing and virtualization will be an integral part of many IT solutions, allowing businesses to save time, money, and resources.
Automation of IT operations, data analytics, and artificial intelligence (AI) will all become key components of IT management solutions, making them more efficient and cost-effective.