Trends
Cyber Security-The Industry Which Is Garnering Investments From Various State Governments.
The Rajasthan government claims that the new center would assist curb cybercrime in the state and raise awareness about online fraud, in addition to training state technical graduates in current technology.
According to a recent official release, Rajasthan Chief Minister Ashok Gehlot has sanctioned Rs 147.55 crore to create the 'Rajiv Gandhi Centre for IT Development and E-Governance' in Jaipur to improve cyber security and data protection.
The Rajasthan government claims that the new center would assist curb cybercrime in the state and raise awareness about online fraud, in addition to training state technical graduates in current technology. This institute will also build the expertise and abilities necessary for the application of blockchain technology.
The center is intended to be created at Khaitan Polytechnic College in Jaipur, and the Gehlot administration has allocated Rs 100 crores in the state budget for the fiscal year 2023-24, according to the announcement.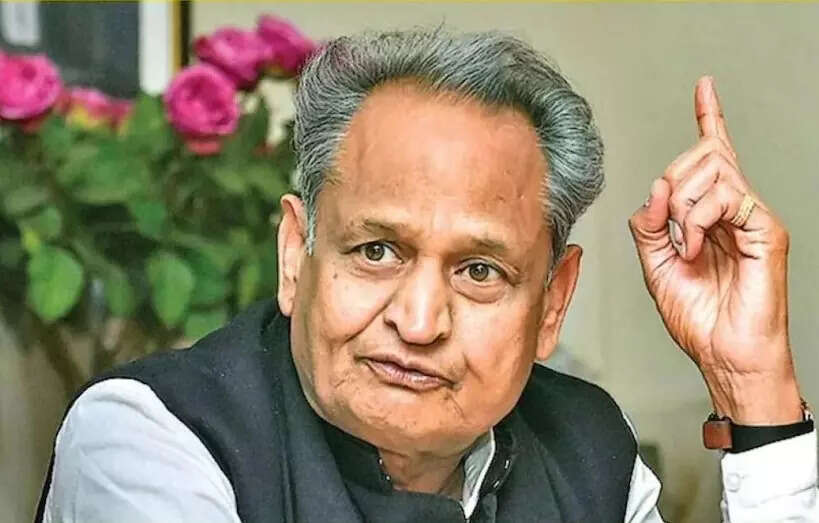 A digital ecosystem for blockchain, cyber security, IFMS, and data security will be built at the institution, according to the release, which goes on to describe the curriculum-linked with the center. Tools and tools for developing and implementing meaningful IT products and solutions to promote e-governance will be accessible.
This software, devices, and platforms, etc., will be provided as a service for academic, industrial, government, and start-up ecosystems," the statement continued. Research and associated activities will be carried out using cutting-edge cyber technology, a blockchain platform, and the IT industry. Incidentally, CM Gehlot had earlier mentioned the center's formation in the budget.
What function does information technology play in education?
Knowledge may now be shared all across the world thanks to advances in information technology. Today's Technology allows not only students but also teachers to benefit and stay current. Information technology is required for correct knowledge and information exchange, teaching, and learning.
How is technology assisting the government?
In today's world, technology serves as a significant facilitator for businesses. Today, it plays a critical role in driving enhancement and efficiency across all industries, including the public and private sectors. Government and public-sector CIOs have put in place niche innovations to boost productivity and transformation in the country. The adoption of new technologies is seen as an asset in ensuring that the nation remains competitive in an ever-changing global economy. To improve efficiency and productivity in government and public-sector units, digital technologies can add significant value to vertical markets such as online transactions, government subsidy transfers, and procurement.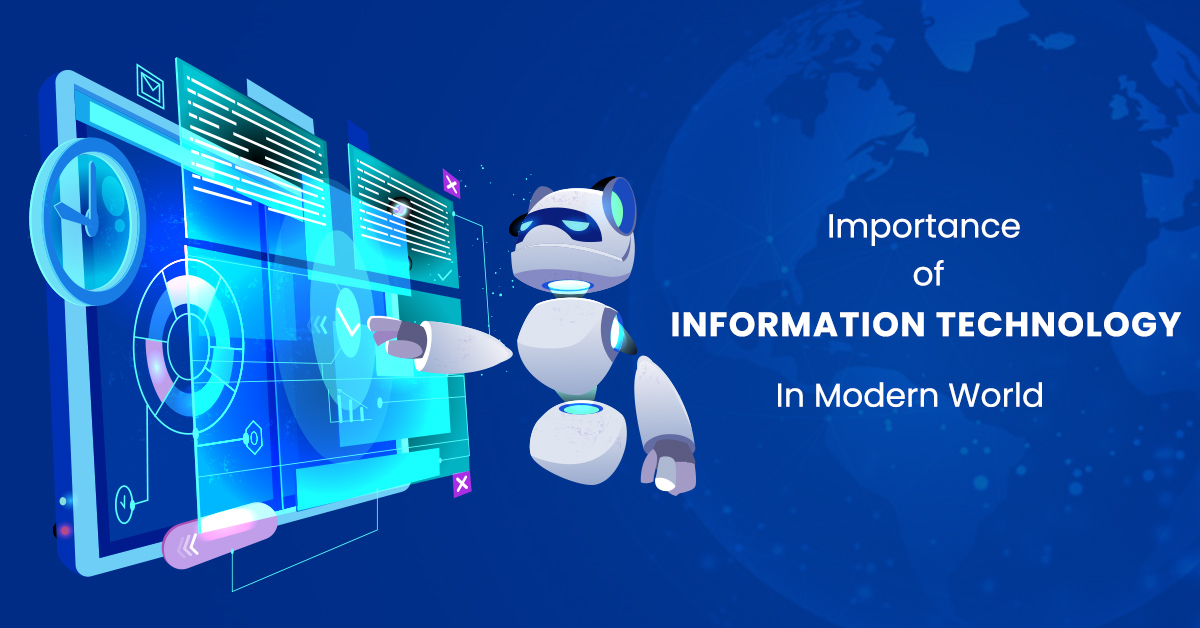 What impact does technology have on the government?
Governments are increasingly utilizing recent technological advancements such as artificial intelligence (AI) and blockchain to improve the efficiency of the services they provide. Blockchain technologies, for example, can enable the government to keep vital data records secure and confidential within a secure ledger. Another example is the invention of ChatGPT systems. Harvey AI's most recent advancement is intended to assist lawyers in complex legal matters, thus creating a revolution in the legal landscapes of the world.
In such cases, when there is so much involvement of IT in every domain, there are chances of potential drawbacks as well. And hence rises the concept of cyber security.
What is the Importance of Cyber security?
In today's digital environment, cybersecurity cannot be overlooked. The personal data of millions of people may be exposed in a single security breach. These breaches have a significant financial impact on the company as well as a loss of customer confidence. As a result, cyber security is critical for protecting organizations and individuals from spammers and cyber thieves.
The Dimensions of the Cyber Security Threat.
According to Forbes, the year 2022 brought a slew of new and alarming cyber security concerns, ranging from supply chain disruption to greater smart device dangers to a prolonged cyber security skill shortage.
By a couple of years, cybercrime will cost the world $10.5 trillion annually, predicts Cybercrime Magazine! Additionally, during the next four years, worldwide cybercrime expenses are expected to climb by about 15% every year. Pandemics, bitcoin, and the surge in remote working are all combined to create a target-rich environment for criminals to exploit.
The last call.
Look at the modern environment, and you'll see that technology is more important in daily life than it has ever been. The benefits of this trend range from nearly instantaneous Internet connectivity to contemporary comforts provided by smart home automation technologies and ideas like the Internet of Things. Given all the benefits that technology offers, it may be challenging to understand that every device and platform has potential downsides. Yet, despite society's optimistic view of contemporary developments, cyber security dangers posed by modern technology are a serious hazard. As a result, the Rajasthan government's initiative to combat cybercrime is commendable.
edited and proofread by nikita sharma