Trends
Top 10 Best IT Services Companies In USA 2023
Top 10 Best IT Services Companies In USA 2023
INTRODUCTION
The US IT services industry is becoming increasingly competitive in 2023, with a wide array of providers available to meet the needs of businesses. Companies like Amazon Web Services, Microsoft Azure, Google Cloud Platform, and Salesforce all offer comprehensive IT solutions for businesses of all sizes.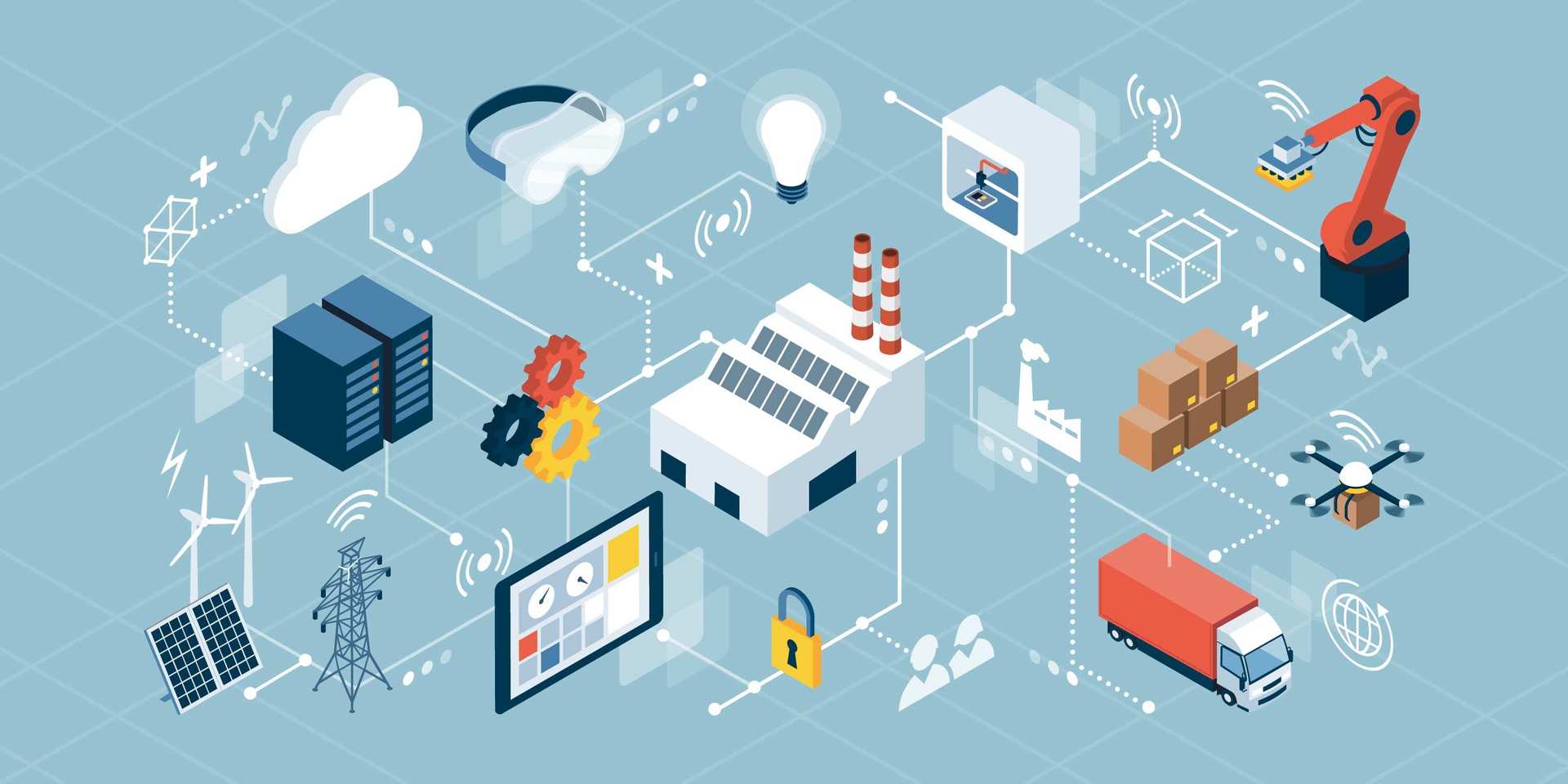 These solutions can include cloud computing, software-as-a-service (SaaS), analytics, data storage, networking, and more. Businesses can also find specialized solutions from companies like Oracle, SAP, IBM, and Cisco.
The key differentiation between these services companies is the range of services they provide and the level of customization they offer. Many IT services companies will provide support for their customers, often through a help desk or other customer service portal.
They may also be able to consult with businesses on their unique needs and develop customized solutions. A good provider should have experience in the particular industry, be able to quickly respond to questions, and be cost-effective.
With so many companies to choose from, businesses should carefully assess their needs and research various providers before selecting one.
IMPORTANCE
In 2023, information technology (IT) services companies will continue to play a vital role in the US economy. With the rapid development of technology, businesses in the United States will require more specialized IT services to stay competitive.
IT services companies will help meet this demand by providing comprehensive solutions such as cloud computing, cybersecurity, data analytics, infrastructure management, and software development.
The importance of IT services companies in the US cannot be overstated. They will be an integral part of any business's success in a world where technology is quickly becoming a necessity.
They will provide valuable advice on the best practices for using technology and emerging trends in the industry. Furthermore, these companies will offer solutions to streamline processes, automate tasks, and simplify communication between departments.
Additionally, IT services companies in the US will have access to cutting-edge technology. The latest advances in artificial intelligence, machine learning, automation, and other technological innovations will be key factors in helping businesses increase efficiency and reduce costs.
Additionally, IT services companies will be able to provide support to ensure that hardware and software systems are up to date and functioning properly. This can help businesses avoid costly downtime due to system or application issues.
Finally, IT services companies in the US will be essential partners in helping businesses remain cyber secure. Cybersecurity threats are only becoming more prevalent and sophisticated, so businesses must have the right security solutions and practices in place.
IT services companies can provide the necessary tools, strategies, and expertise to keep businesses safe from malicious actors and data breaches.
In conclusion, IT services companies in the US will be essential partners in helping businesses remain competitive in the modern economy. They will provide invaluable advice and solutions to help businesses increase efficiency, reduce costs, and remain secure.
Here are the top 10 best it services companies in USA in 2023.
IBM – IBM (International Business Machines) is one of the world's largest technology companies, founded in 1911. It is headquartered in Armonk, New York and operates in more than 170 countries around the globe. IBM provides a range of products including artificial intelligence software, cloud computing services, analytics solutions, enterprise systems, and much more.
IBM is a leader in cognitive computing, offering technologies such as Watson, an AI platform that can understand natural language, discover insights from data, and learn from interactions with people.
IBM also offers blockchain, a distributed ledger technology that enables secure exchange of data and digital assets. IBM also offers comprehensive security solutions and helps enterprises develop their own digital transformation strategies.
IBM has a wide customer base, ranging from large enterprises to small and medium businesses. IBM also provides services such as consulting, infrastructure, engineering, and managed services. IBM works closely with its customers to help them achieve their desired business outcomes.
IBM is committed to driving social change and creating a better future through its Corporate Social Responsibility initiatives. It focuses on reducing environmental impacts, supporting innovation and entrepreneurship, making technology accessible to everyone, and creating responsible and inclusive workplaces.
Through partnerships and collaborations, IBM is taking part in various initiatives to bring about positive changes in society. It is a founding member of the Partnership for AI, which is a non-profit organization established to conduct research and promote responsible use of AI technologies. IBM is also a partner of the World Economic Forum on its annual Global Technology Summit.
IBM has been recognized as one of the top employers in the world and has won several awards for its work in diversity and inclusion. Through its 'Smart Cities' initiative, IBM is working towards developing eco-friendly and sustainable cities to address global challenges.
Overall, IBM is a multinational technology company that specializes in a wide range of products and services, ranging from AI to cloud computing to enterprise systems and beyond. Its commitment to creating a better future through its CSR initiatives makes it a unique and forward-thinking technology giant.
Google – Google is a technology company that was founded in 1998 by Larry Page and Sergey Brin. It has grown to become one of the largest companies in the world with a market cap of over $1 trillion.
Google offers a wide range of products and services, from the search engine to its cloud computing platform, Google Cloud. Google also produces hardware such as the Chromecast, Pixel smartphones and Google Home devices.
Other services include Gmail, Google Maps, YouTube, Google Translate and Google Photos. Google is dedicated to providing useful products and services to its users, giving them access to the latest technology and information.
Through its search engine, Google provides a gateway to an endless array of data and resources. Its cutting edge machine learning algorithms enable personalized and efficient search results. Google Cloud is a powerful platform that can be used to store, analyze, and share data securely. Google Maps provides detailed directions and information about businesses in more than 200 countries.
YouTube allows users around the world to watch videos, create content, and interact with other users. Google Translate uses artificial intelligence to provide real-time translations in dozens of languages. Google Photos stores, organizes, and backs up photos and videos across multiple devices.
With its innovative products, Google has changed the way people access information, stay connected with friends and family, and work remotely.
Microsoft – Microsoft is one of the world's leading technology companies, founded in 1975 by Bill Gates and Paul Allen. Microsoft creates a wide range of products and services, such as Windows operating systems, Office productivity software, gaming consoles, search engines, cloud computing platforms, enterprise solutions, and more.
Microsoft has grown to become a major player in the tech industry, with over 127,000 employees in over 190 countries worldwide.
Microsoft's mission is to empower every person and organization on the planet to achieve more. This is reflected in their products and services, which help people and organizations use technology to solve problems and create opportunities for growth. Microsoft also invests heavily in research and development, with dozens of labs around the world that are focused on creating innovative solutions for businesses and consumers.
Microsoft is dedicated to creating a more inclusive and accessible future for everyone. Microsoft continues to strive for excellence and innovation. The company has made investments in artificial intelligence, virtual and augmented reality, quantum computing, and other cutting-edge technologies that have the potential to revolutionize our lives.
Microsoft also puts a lot of effort into improving the customer experience, with customer service centers around the world and free online tutorials to help customers get up to speed quickly.
Dell Technologies – Dell Technologies is a global technology leader that enables, transforms and accelerates businesses through their world-class products, services, and solutions.
Founded in 1984 by Michael Dell, the company has grown to become a leader in the field of IT infrastructure, cloud computing, software and services, big data, analytics and artificial intelligence. Dell Technologies is a multi-national corporation with corporate headquarters in Round Rock, Texas, USA.
Dell Technologies provides technology solutions and services for businesses of all sizes: from entry level to enterprise customers. The company offers innovative hardware and software products and services, including laptops, desktops, servers, storage systems, networking, virtualization, cloud computing, big data, analytics and more. It also provides consulting, installation, customization and maintenance services.
Dell Technologies has a wide range of online and physical stores, allowing customers to choose from a variety of products and services. Its portfolio of products includes laptops, tablets, workstations, desktops, servers, storage systems, networking, virtualization, cloud computing, big data and analytics, and more. It also offers custom solutions for its customers so they can get the most out of their technology investments.
Dell Technologies strives to be an industry leader in innovation and customer service. It has implemented many initiatives to ensure that its customers receive the highest quality products and services possible. For example, it has developed a "Design Thinking" program to help customers solve problems quickly and efficiently.
It also offers a "Dell Institute" program that provides training and resources to help customers use their products more effectively. Additionally, Dell Technologies often participates in promotional activities, including discounts and special offers, to give customers even better value for their technology investments.
Accenture – Accenture is a global professional services company, providing a variety of services in strategy, consulting, digital, technology and operations. Founded in 1989, it operates in more than 120 countries across the world. It has over 500,000 employees working in its offices, delivering services to clients in industries such as financial services, health, government, automotive, retail and travel.
Accenture develops and implements solutions for businesses, helping them become more efficient, agile and competitive. The company offers a wide range of services from understanding customer needs to driving innovation, developing technology and delivering on business objectives.
Accenture's approach is to provide tailored solutions that are tailored to the specific requirements of each client. In addition, Accenture provides transformative services, enabling companies to gain an edge in their respective markets. For example, Accenture provides cloud technologies, analytics and artificial intelligence to help companies gain insights into customer behavior, market trends and other predictive data.
Furthermore, Accenture helps companies build a digital platform and develop a comprehensive digital transformation strategy. Accenture's industry-specific solutions enable companies to identify opportunities and reduce risks.
Its research and development teams develop new products and services to meet customer needs, while its global delivery model allows quicker deployment of projects.
Finally, Accenture's unique culture emphasizes collaboration and cross-functional skills, creating a strong sense of teamwork and shared purpose.
Cognizant – Cognizant is a multinational professional services company, headquartered in Teaneck, New Jersey. Founded in 1994, Cognizant provides information technology, consulting and business process services to clients in over 40 countries. It is the second-largest IT services provider in the world and the second-largest employer in India.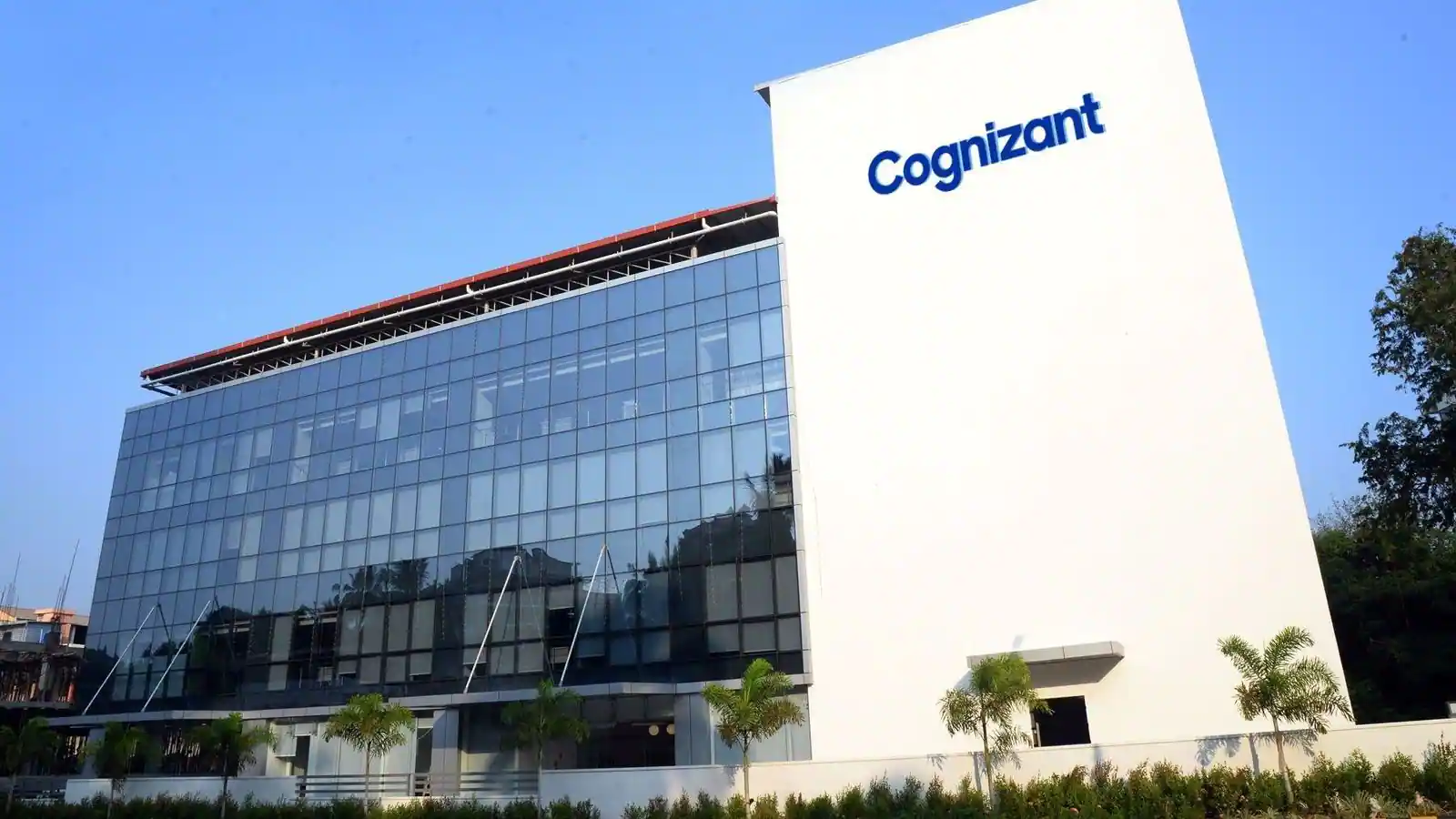 Cognizant has a global presence, with offices in the United States, Europe, Asia Pacific, Latin America, Middle East, South Africa and Canada. Its services include application development, business intelligence and analytics, enterprise solutions, customer experience, cloud computing, digital engineering, and IT infrastructure services.
Cognizant focuses on delivering technology-driven business solutions that enable its clients to increase efficiency and reduce costs. It provides custom software development, customer relationship management and digital transformation services to its clients. It also helps businesses migrate their operations to the cloud and modernize their IT infrastructure.
The company has developed best practices in areas such as project management, service delivery, change management and risk management. It has a strong commitment to quality and continuous improvement. Its core values include trust, customer centric, performance, learning and collaboration.
Cognizant is continuously innovating to provide clients with solutions that help them stay ahead of the competition. The company has invested heavily in research and development to develop innovative solutions for clients. It also works closely with universities and other research institutions to stay abreast of the latest trends in technology.
Cognizant has won numerous awards and recognitions for its outstanding performance and commitment to client satisfaction. It was ranked 17th on the 2020 Forbes Global Digital 100 list and listed among Fortune's 100 Best Companies to Work For.
The company is committed to corporate social responsibility and philanthropic efforts, supporting programs focused on education, healthcare and disaster relief.
Infosys – Infosys is an Indian multinational technology company headquartered in Bangalore, Karnataka. It provides business consulting, information technology, and outsourcing services.
Founded in 1981, Infosys has over 200,000 employees in 45 countries. Its major services include software development, application management, system integration, cloud computing, business process management, engineering services, infrastructure management, analytics, and business consulting.
Infosys is also recognized for its innovation, excellence in customer service, and use of advanced technologies. The company has won numerous awards in the areas of innovation and customer service, including being named as one of India's most admired companies.
Infosys is committed to helping its clients achieve their desired outcomes by providing efficient and cost-effective solutions. It leverages its global delivery model, which includes on-site customer engagement, off-shore development centers, and nearshore partner hubs, to deliver value to customers.
Infosys works closely with its clients to understand their needs and develop customized solutions that meet their goals. The company also invests heavily in research and development to ensure that its offerings are up to date with the latest technologies.
Infosys strives to provide superior customer experience through its commitment to quality, innovation, and service excellence. Through its global presence, Infosys is able to deliver cost-effective IT solutions to a wide range of businesses around the world.
Capgemini – Capgemini is a global leader in providing innovative consulting, technology, and outsourcing services. Founded in 1967, the company now operates in over 40 countries and employs more than 200,000 people.
Capgemini helps organizations to accelerate their digital transformation, improving customer experience and developing new opportunities through data-driven insights. Their core business model focuses on providing tailored solutions and capabilities that enable their clients to succeed in the ever-changing digital world.
Capgemini's services range from strategic consulting and system integration, to application modernization and implementation, as well as managed services and cloud-based solutions.
They have specialized teams dedicated to helping clients reduce costs, increase efficiency, and boost innovation. In addition, Capgemini has developed strong relationships with leading technology providers such as Microsoft, IBM, Oracle, and SAP, allowing them to offer the most up-to-date technology solutions.
The company is committed to delivering quality services and products that meet customer requirements and exceed expectations. They strive to build trust and long-term relationships with their clients, and are focused on creating value for their customers.
TCS – TCS is an Indian multinational information technology services and consulting company headquartered in Mumbai. Founded in 1968, it is one of the largest companies in India by market capitalization and revenue.
TCS operates in more than 45 countries across the world with a workforce of over 400,000 employees. It provides a wide range of IT services such as enterprise software, IT consulting, software product engineering, digital business, cloud infrastructure, artificial intelligence, and analytics.
The company works with some of the world's leading brands including Microsoft, Apple, Amazon, Google, and Facebook. It also serves governments, financial institutions, and other businesses.
TCS has developed a reputation for providing high quality services and solutions that enable clients to run their businesses efficiently and effectively. Its products and services are designed to be flexible, scalable, reliable, and secure. TCS has invested heavily in research and development and has produced cutting-edge technologies such as blockchain and quantum computing.
The company strives to create innovative solutions that address the needs of its customers. TCS is committed to creating value for its stakeholders with a focus on ethical practices, sustainability, and corporate responsibility.
Wipro – Wipro is a leading global information technology, consulting and business process services company headquartered in India. Founded in 1945, Wipro has over 160,000 employees and operates in more than 50 countries around the world.
In addition to providing IT services and consulting, Wipro also provides a wide range of other products and services, including managed services, healthcare solutions, infrastructure management, software development, cloud computing, analytics and business intelligence, enterprise mobility, application development and maintenance, testing services, and more.
Wipro works with some of the world's largest companies, helping them to reduce costs, increase efficiency, and capitalize on digital transformation opportunities. Wipro's mission is to help customers achieve their business goals through innovative technologies that enable business transformation.
The company prides itself on its customer-centric approach, as well as its commitment to creating an inclusive and diverse workforce. Wipro has won numerous awards for its products and services, including being named 'IT Services Provider of the Year' from the Asian Corporate Excellence & Sustainability Awards in 2018.
Wipro is also recognized as one of the top 10 most valuable brands in India and is continually expanding to meet the changing needs of the global landscape.
CONCLUSION
2023 has seen a huge surge in the number of IT services companies in the United States. Companies are now offering a wide range of services such as cloud computing, data engineering, AI/ML, and software development. These companies have established a strong presence in the market and are successful in meeting customer needs.
They are also staying ahead of the competition by providing innovative and cost-effective solutions and services to their customers. The future looks bright for these IT service providers and it is expected that they will continue to grow and expand in the coming years.