Trends
Critical Innovations And Customer Experience; How Tech Startups Have Brought In a New Wave Of Customer Experience?
Today, brands have understood that the key to customer stickiness is to differentiate themselves from those in the market so that it sticks with the customer.
INNOVATION AND CUSTOMERS
India has, in recent times, clearly emerged as the hotspot for startups, and this entrepreneurial trend has also taken the world and critical investors around the globe to sit up and take notice of this great wave that has swept the country. 
Every day as more startups break the news headlines to join the list of Unicorns or Soonicorns; there are yet many new startups that come out of the box. 
While the success and profit ratio might be skewed a bit but the fact is that innovation and entrepreneurship have finally and surely found their footing in the Indian business ecosystem. 
Therefore it is not surprising to note that in the last 4-5 years, the startup ecosystem has also enormously contributed to the country's economic growth. 
To substantiate this fact further, let us look at 2022 numbers alone; since June 2022, India has registered 103 unicorns at a cumulative valuation of $335.80 billion. India has also found recognition as the 3 rd largest startup ecosystem globally.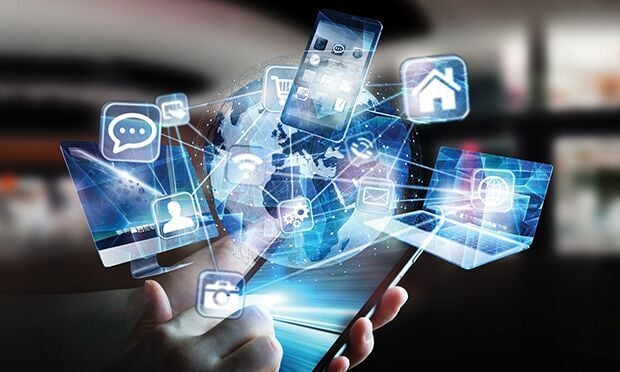 The emergence of AI, ML, and Data Science 
Although the pandemic severely affected the economy, it also fuelled enormous shifts that were witnessed in consumer behaviour, the e-commerce sector, and mobile wallets. It led to an increase in the adoption of remote education and digital health services. 
The change in pattern led to a significant tailwind for businesses across sectors and also led to the emergence of new technologies like artificial intelligence. AI., machine learning, ML, data science, and many other advances today have changed the landscape entirely. 
Tech Revolution and Customer Experience
The evolution in tech has also brought with it a new phase of hyper-personalization, which the customers can experience and enjoy at a click of a button. 
Today perhaps like never before; customers have the options of several brands available at their fingertips; not only this, but they also have access to information and resources necessary to make an educated and informed purchase decision. 
Hence, today brands have to work much harder and provide an experience to customers that is both remarkable and compelling not only to be seen but also to go a step further to be chosen among the vast variety available and also to win the loyalty of shoppers. 
How are New Tech Companies Adding Up?
Now to keep up in the game and excel at it, the tech companies can do so if they were to look at a predictive analysis stack. 
Many e-commerce sites capture and then constantly improve by building layers of analytics; however, this can work well, provided they find their customers returning.
But the relevant question here is – how do you make a customer come to you or choose you in a crowded market space in the first place?
This is where they need to focus on customer experience, and this is the space where innovation comes in.
In order to enhance the first customer experience, many companies are doing so by dabbling into innovations like the metaverse, robotics and marketing automation, all revolving around building meaningful, real-time interactions that result in enhancing customer engagement and experience. 
Hence, with the above objective in mind, with a data-first approach, businesses today are building strategies to improve and enrich their customer journeys with a focus on retention and customer acquisition or loyalty.
Metaverse & Customer Experience
Did you know the metaverse concept was derived from a science fiction novel that came in 1992 called Snow Crash?
Now in 2022, and moving forward, physical augmented and virtual reality converges in a digital world. As the metaverse becomes more normalized, brands are now looking to drive personalized shopping experiences or education experiences across these physical and virtual worlds. 
As the metaverse concept takes more root, companies will continue to learn how to create positive and emotionally engaging experiences for their customers in a truly omnichannel environment, Cope. 
Metaverse is the way forward, and it will have Web 3.0, the blockchain and distributed environment. 
Ultimately, everything will be on Web 3.0, and the essence of interaction is set to change, and some things that may look futuristic will eventually be very near. Digital assets will be available more freely for co-creation and recreation.
To take an example of this new phenomenon, an Indian startup called Studio founded a deep-tech-focused product studio that develops a platform for the growth of successful products and repeatable creation focussed on early-stage ventures. 
The company combines design, product support, and capital to turn bold ideas about the metaverse into category-defining companies. 
Robotics Process Automation (RPA)
There is also an evolution being witnessed in AI, ML and Chatbots robotics technology.
Today brands across the board, with the help of AI-enabled customer engagement tools, are able to collect and analyze rich data, which helps them get a deeper understanding of consumer behaviour. 
The data collected can be further amplified by brands to enhance their customers' experience. 
This intelligent, data-driven automation can assist companies in improving customer experience (CX), a key differentiator and secret ingredient to building a thriving business today.
AI and Automatons can help brands drive value through customer benefits like faster and more responsive query resolution, seamless omnichannel shopping experiences, customized offerings and much more. 
RPA provides the least invasive way to get automated, speedy responses and streamlined workflows with the constant ability to improve; this is critical for expansion and in a business-to-customer (B2C) space.
Data-driven marketing
Last but not least, with data-driven marketing, brands can easily target, engage, and nurture customers while meeting their expectations better. 
By enforcing data-driven marketing strategies, brands are able to improve their customer experience by providing them with personalized marketing, effective cross-selling, better product development, and enhanced sales process. 
Companies are focused on adopting personalized marketing strategies for the highest possible return on investment (ROI) to reduce CAC and improve stickiness in hyper-scale, attention-recession gen z consumers.
Conclusion: As said and observed by all marketing gurus, innovation is the key to a successful business.
However, it is not just about innovation; it is also about its correct execution such that it brings something unique of value and enhances the experience of customers. 
Today, brands have understood that the key to customer stickiness is to differentiate themselves from those in the market so that it sticks with the customer.
Moreover, this differentiating factor must strongly be linked with enhanced customer experience such that the customer is not just a one-time case but a repeat and, through their own personal experience, can thus give positive feedback to others. In the end, they, too, will flock to experience it for themselves. 
These technologies today have become an essential and critical tool through which companies and brands can achieve growth, sustain and flourish in the market segment they operate and cater to.
For customers, tech and innovation have become critical differentiators from one brand to another. They have also understood that brands need to be more competitive and innovative to win them as their customers.
Hence, in the end, tech companies and customers have ushered in a new era of innovation and technology.